25 Halloween Decorating Ideas Using Purple Colors

Decorating Ideas

Holiday Decor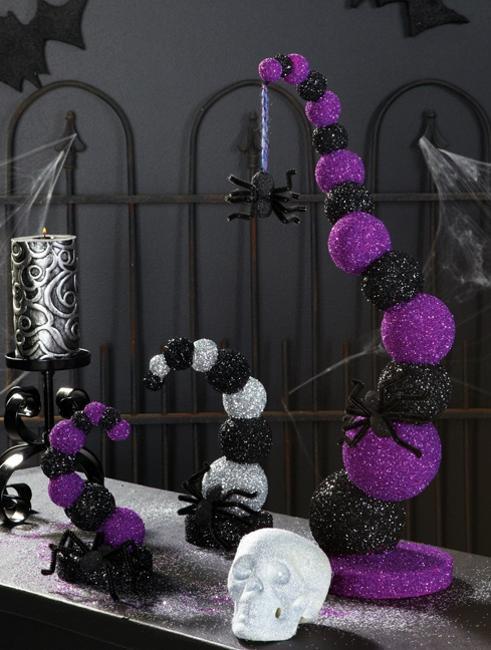 Halloween decorating ideas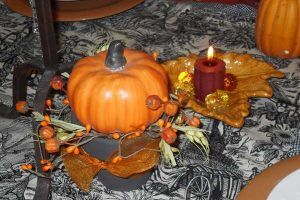 Purple colors are great for Halloween decorating. Simple handmade Halloween decorating ideas and purple colors are wonderful for personalizing interiors and creating very interesting, colorful and unusual Halloween decorations. Lushome collection of purple Halloween decorating ideas provides inspirations and tips for designing unique holiday decor.
Purple colors give gorgeous touches to mass-produced Halloween decorations that are old or broken. Buyiong new Halloween decorations is expensive, but painting and coloring, using yard and fabrics in purple colors help save money on Halloween decorating ideas and recycle Halloween decorations your have at home.
All junk items can be used for making decorations. Purple colors that are combined with black, white, red, green and orange color shades look fresh, more interesting and less scary that all black Halloween decorations. Purple colors are mysterious and powerful, perfect for creating amazing new color combinations for Halloween decorating.
Cute instead of scary Halloween decorating ideas and creative Halloween decorations
Handmade Halloween decorations, ghosts and bats
Purple colors for Halloween decorating ideas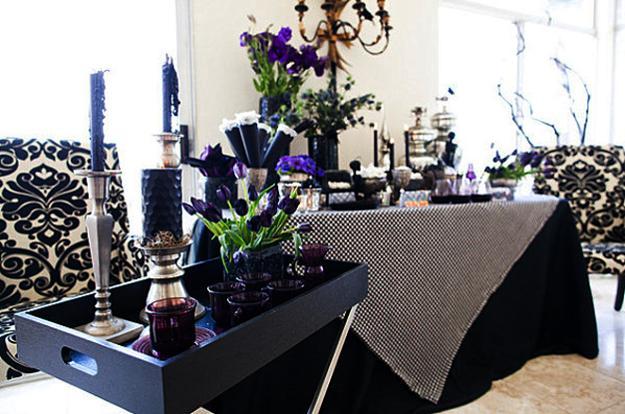 Purple colors help refresh old Halloween decorations and recycle while decluttering your home. Have a fun-filled weekend for making decorations with tin cans, glass jars, plastic containers, fabric leftovers, paper towels and toilet paper rolls. You can design fantastic Halloween decorations and make them look especially great with purple colors.
Here is a collection of inspiring Halloween decorating ideas and creative uses of purple colors. Have a look at these cool Halloween decorations and create your own original Halloween ideas. Recycling and adding purple colors to your interior decorating are amazingly effective and cheap ideas for eco friendly holiday decor.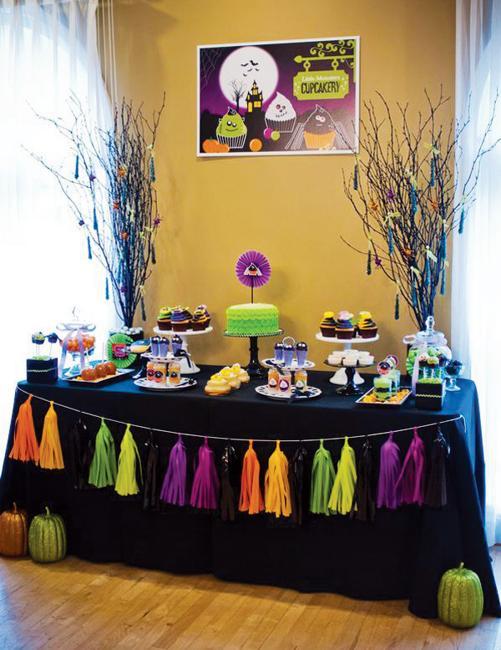 Modern and minimalist styles, traditional and glamorous Halloween ideas, extravagant or vintage decor and Halloween decorations that you have been using for years can be transformed into creative and surprising new Halloween decorations with purple colors.
30 simple Halloween ideas for mysteriously glowing window decorating
25 black and white decorating ideas for Halloween party table
Purple colors are great for all Halloween ideas, – for outdoor living spaces and interior decorating. Purple colors, combined with black, white, red, green or orange color shades and tones will look fabulous on your fireplace mantel, doors, tables and windows.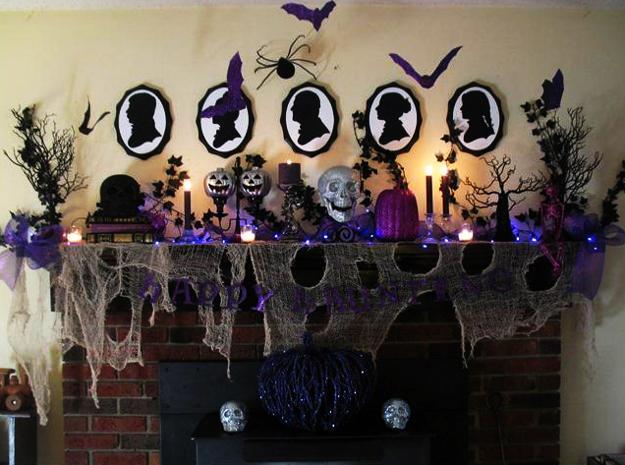 Black and white decorating ideas blend beautifully with accents in purple colors. Red, green, orange color shades, silver and gray color tones can spice up purple colors also. Think about various Halloween decorating ideas in different, traditional and modern room colors, and explore your favorite themes for creating unique Halloween decorations.
35 Halloween ideas for edible decorations
33 Halloween ideas enhanced with lights
Adding purple flowers, air balloons and accents in purple colors to table decor and interior decorating are great Halloween decorating ideas that create dynamic and unusual contrasts and brighten up Halloween decor.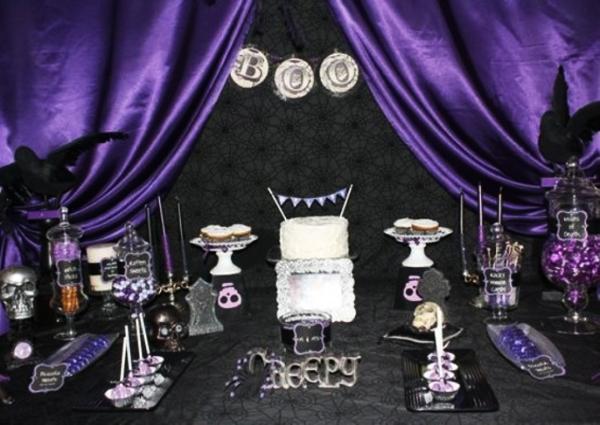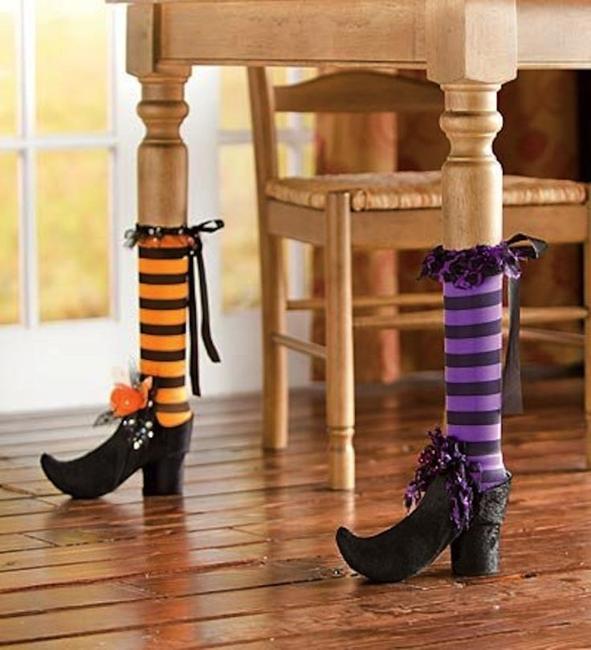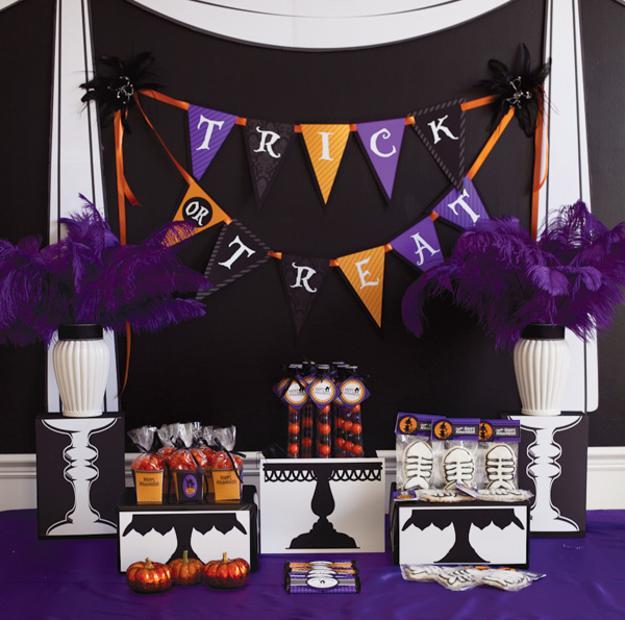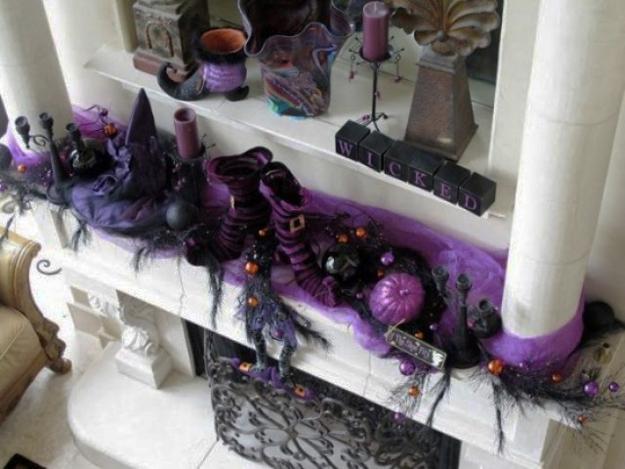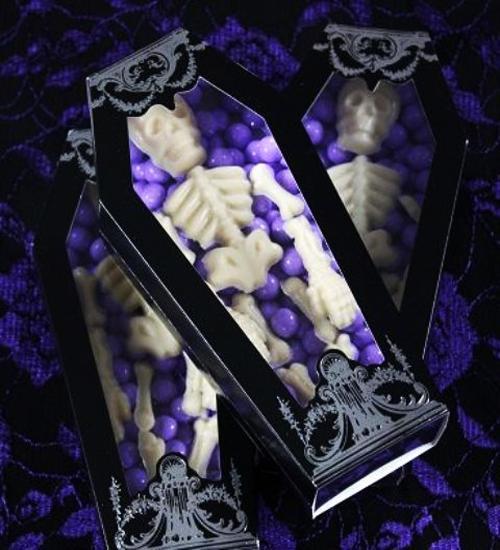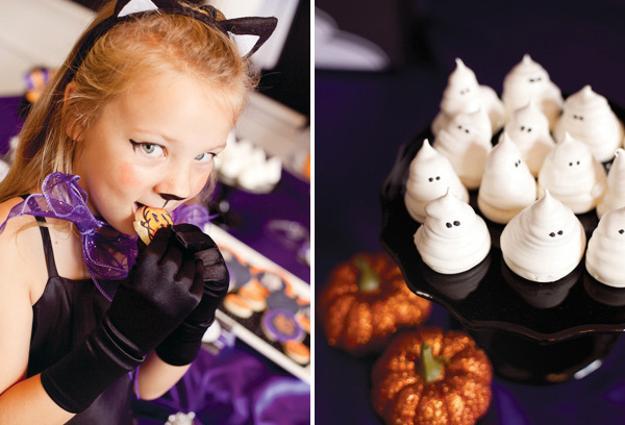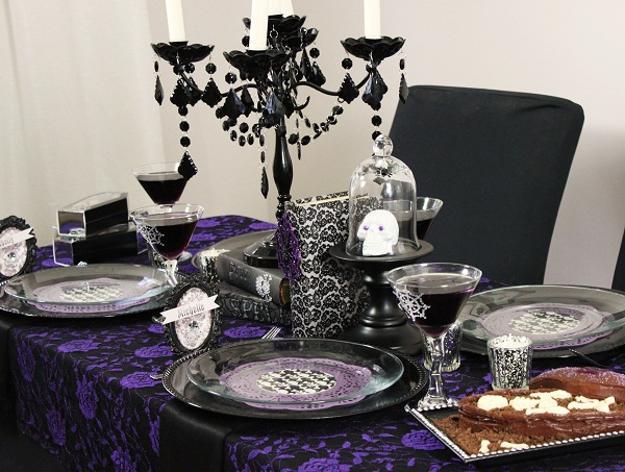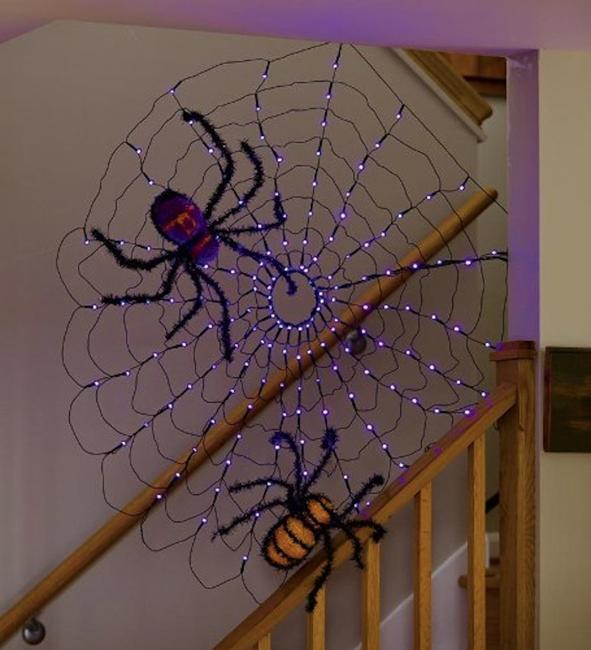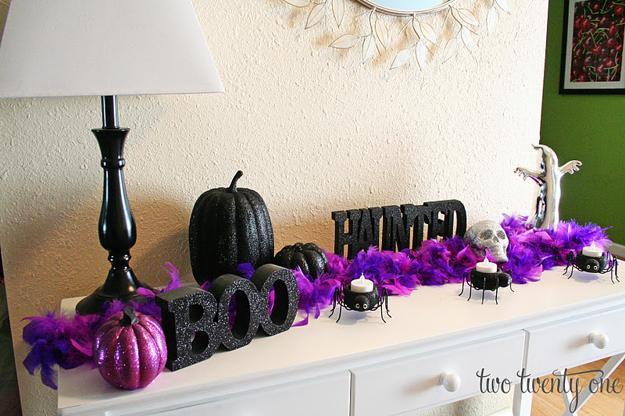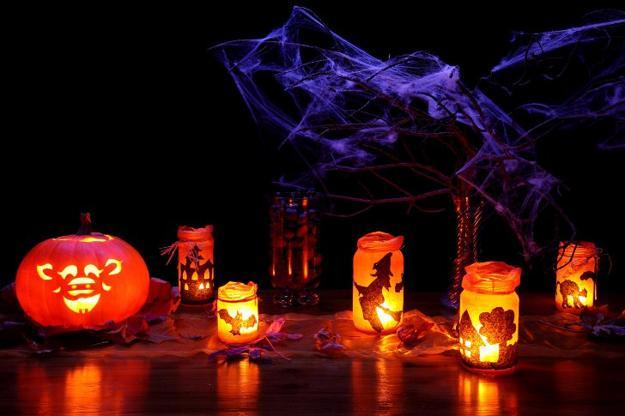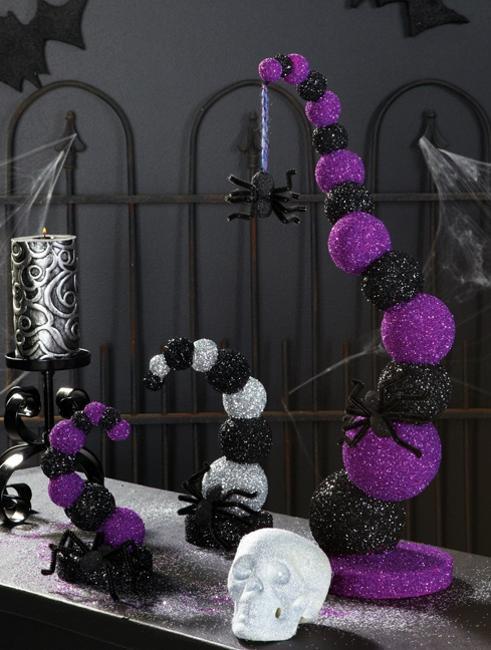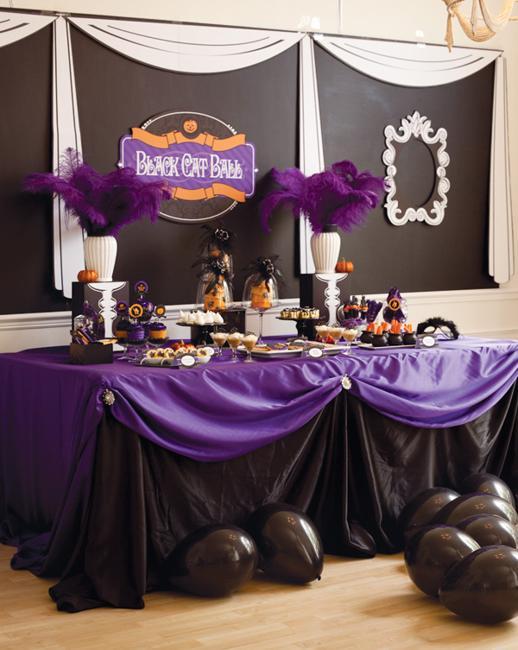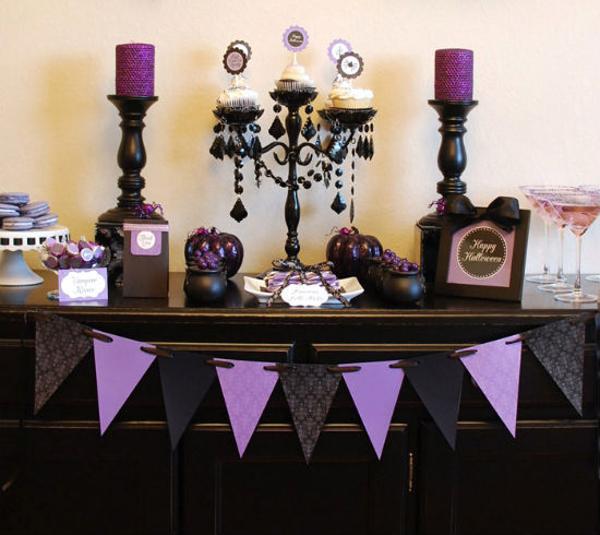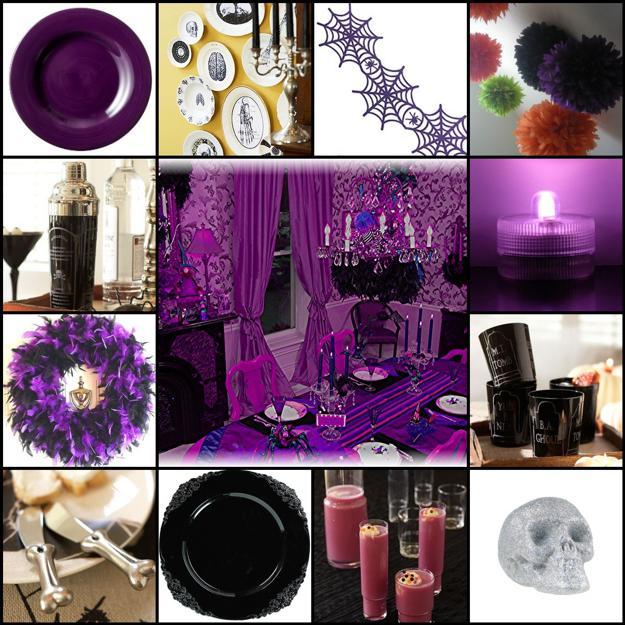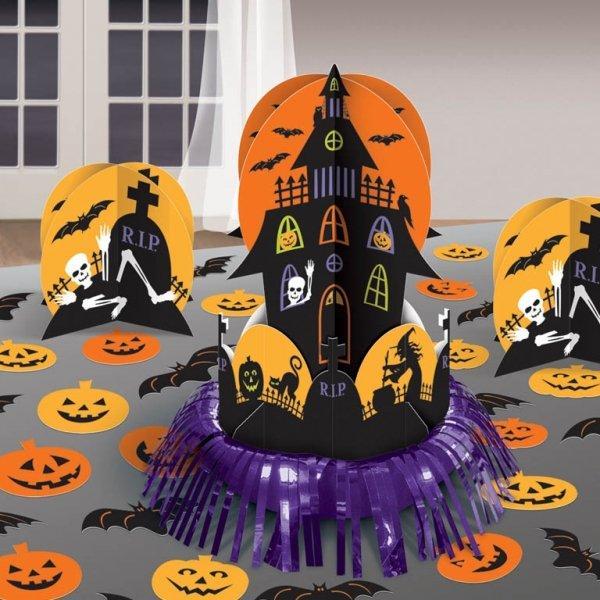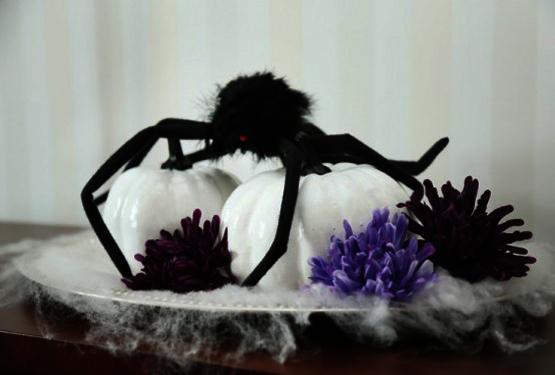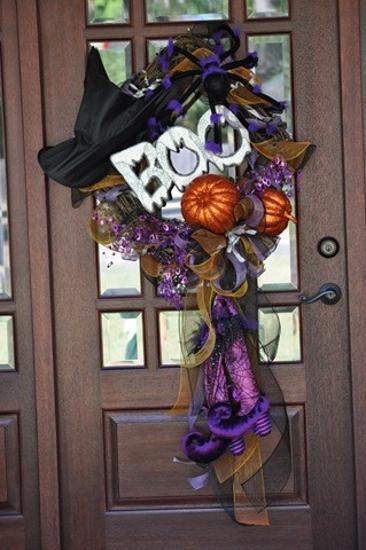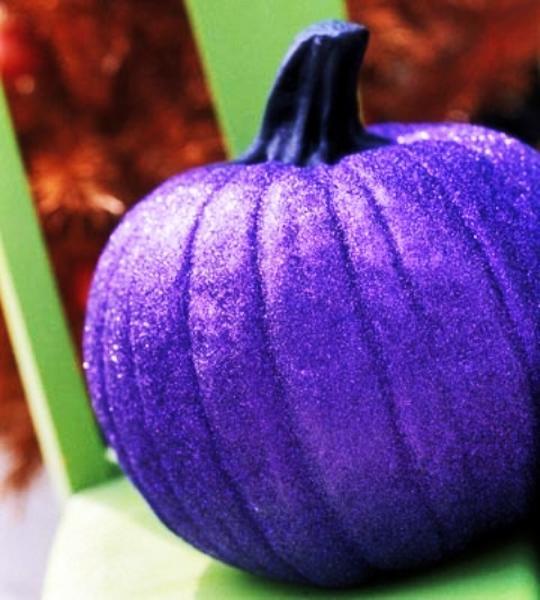 More from make decorations

Creative Easter ideas offer many quick and easy techniques for spring eggs decoration. Instead of dyeing eggs, try decoupage turning Easter...
and enjoy free articles sent to your inbox