25 Creative Window Decorating Ideas with Open Shelves, Space Saving Ideas for Small Rooms

Decorating Ideas

Furniture Accessories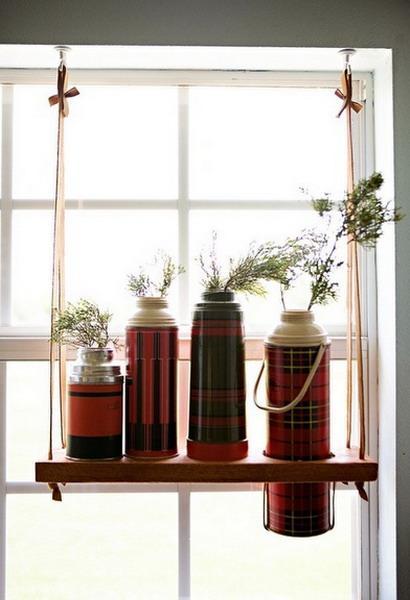 Hanging wooden shelves for window decorating with house plants
CHRISTMAS TREE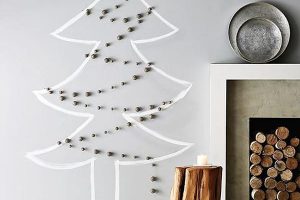 Modern window decorating ideas offer various beautiful ways to improve interior design and provide privacy. Open shelves are one of functional and space saving ideas for room design and decorating. Lushome shares a large collection of creative, simple and cheap ideas for stationary window decorating with glass and wooden shelves that add more storage and privacy to room design while keeping rooms bright and beautiful.
Glass and wooden window shelves are space saving trends in decorating. Open shelves can improve functionality of room design by adding storage spaces and attractive displays to window decorating. Stationary window shelves with house plants, glass artworks or tableware can set up pleasant environment and add attractive details to room design.
Here are some ideas for dressing up your small windows with open shelves. Adding a few glass or wooden shelves to your window decorating increases storage space and helps create unique displays with glass items, house plants and tableware. Open shelves are great window decorating ideas that add more privacy to room design as well.
Open kitchen shelves decoration with food, eco style storage ideas
How to decorate your kitchen with house plants and save money
Open shelves for storage and window decorating ideas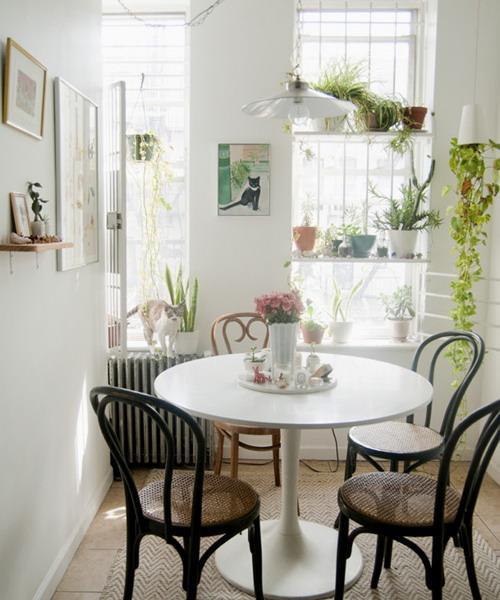 Glass window shelves help keep room design feel light and attractive. Glass shelves are easy to clean, and they look gorgeous with all other materials and colors. Glass window shelves do not add much privacy, but they allow natural light to come through the window inside and beautifully display collections.
Window shelves decoration with colored glass items, artworks, glass bottles or tableware increase the airy effect and bring a splash of brilliant colors into room design and make room decor appear bright and interesting.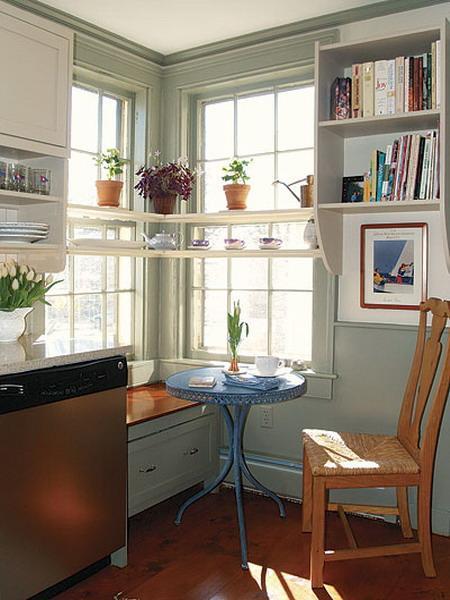 Bright window decorating ideas that include shelves and glass items or house plants are versatile and suitable for large and small rooms. Glass and wooden shelves with house plants are perfect for sunny windows. These window decorating ideas blend green colors and unique textures of house plants with dazzling light coming through the window into warm and beautiful room design.
Open kitchen shelves ans stationary window decorating ideas
Stationary window designs, 20 window decorating ideas with glass shelves
Flowers on window shelves add colors from the garden to window decorating and give the window design a natural and organic look. Dressing a window with glass or wooden shelves is a fun project. It is an easy and inexpensive  project, but it makes a big impact on the enjoyment and style of any room design, creates beautiful modern kitchens, laundry rooms and sun rooms.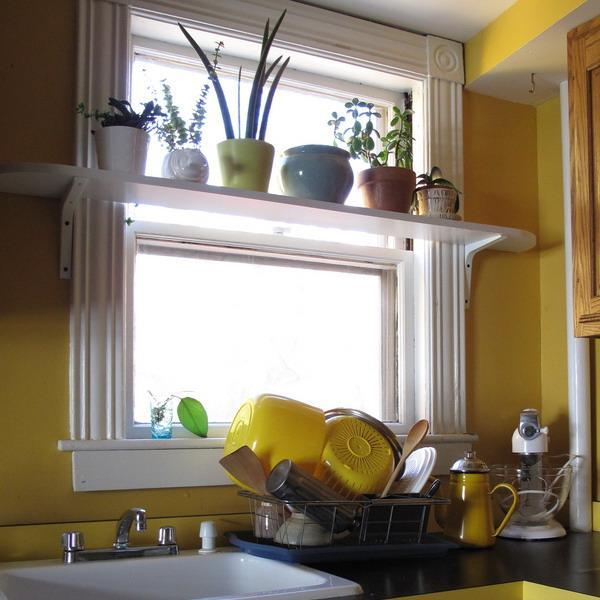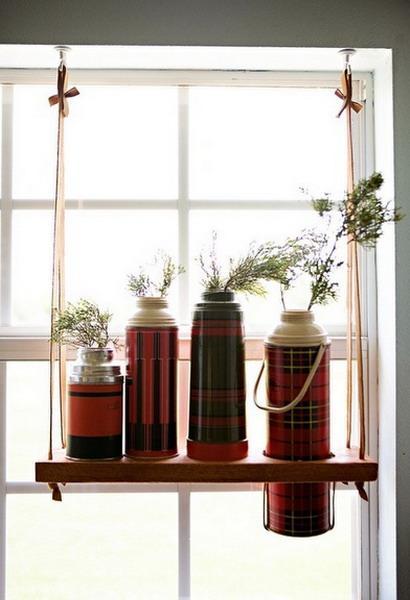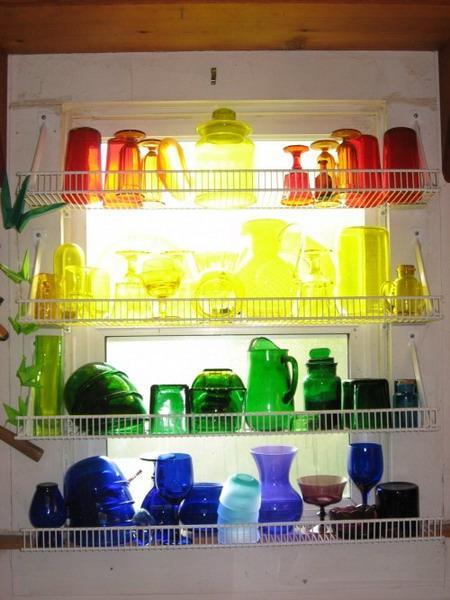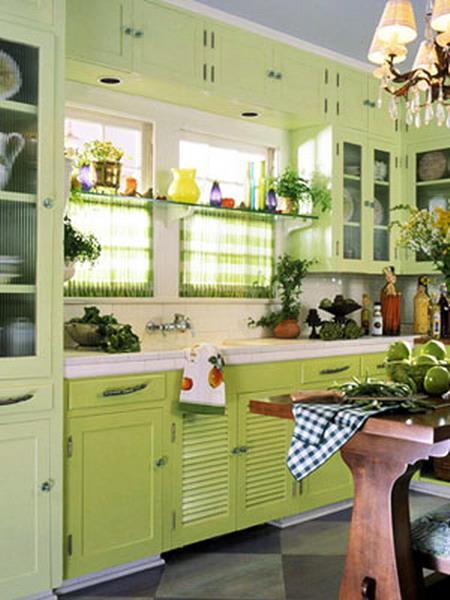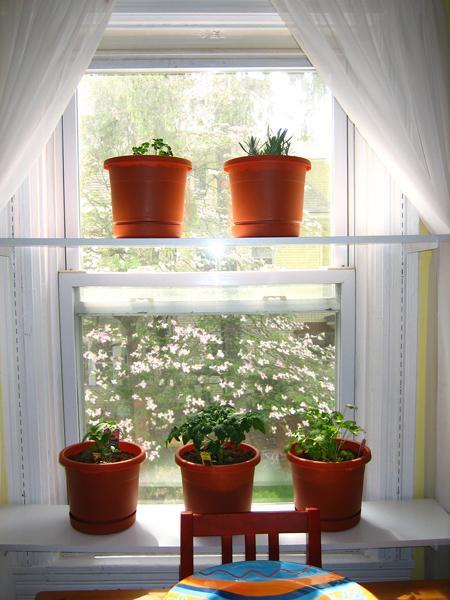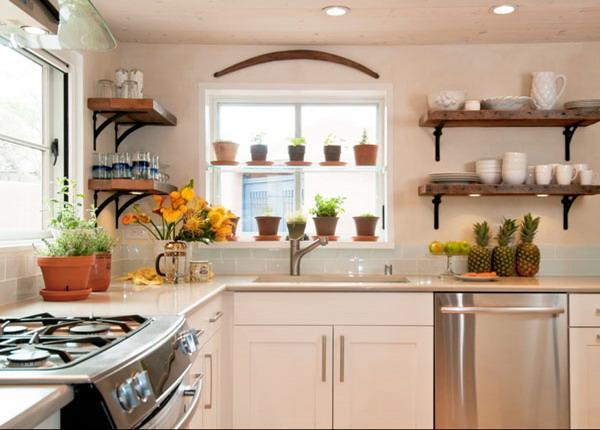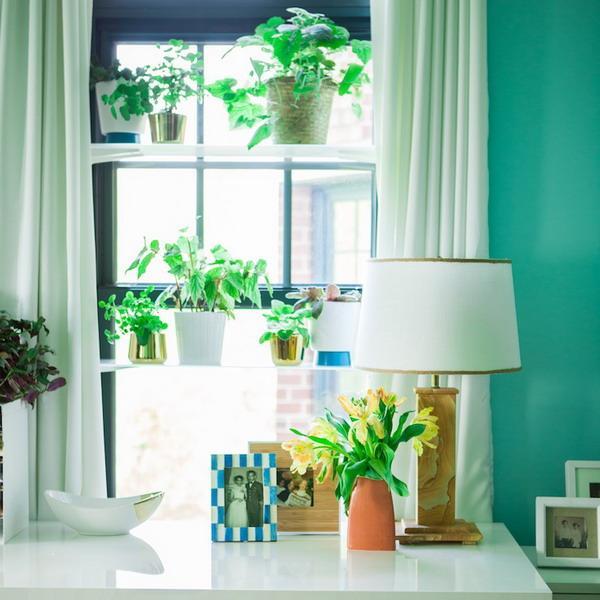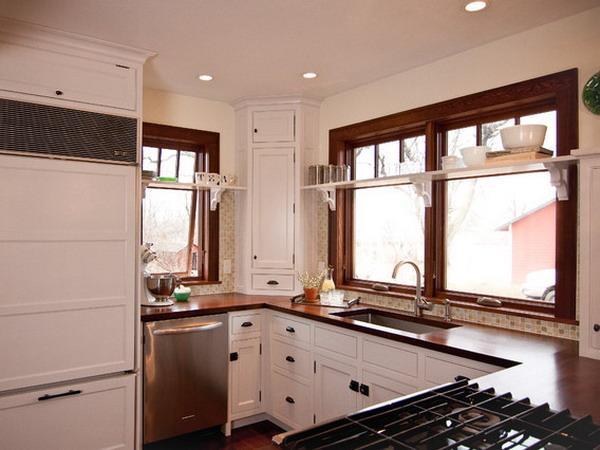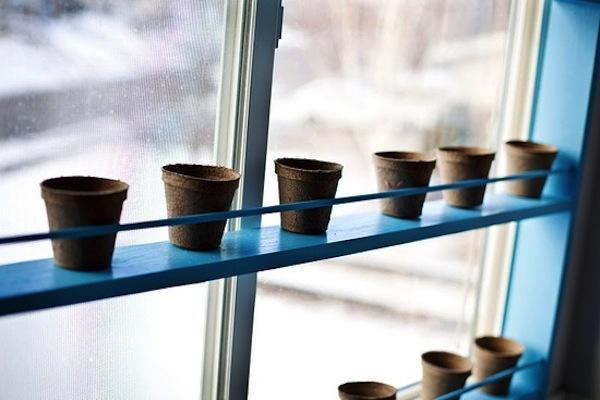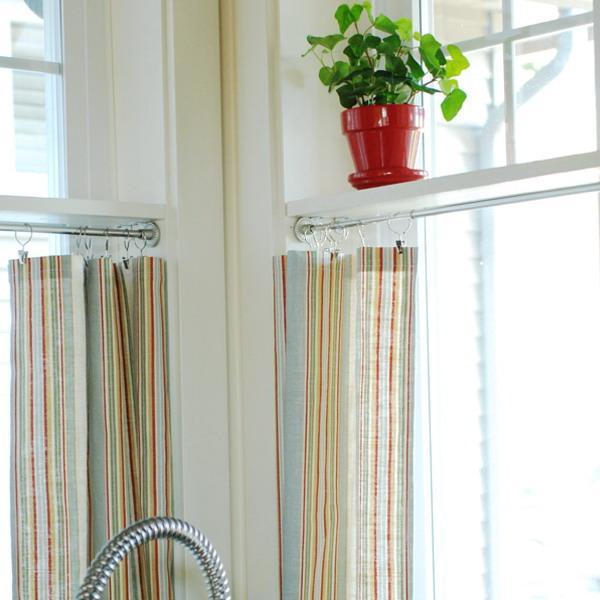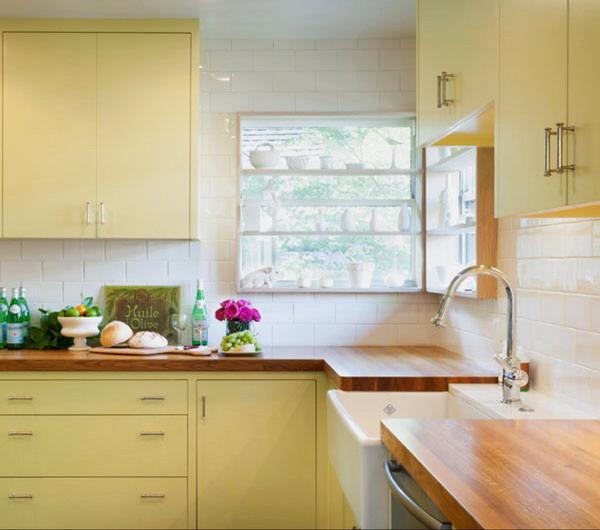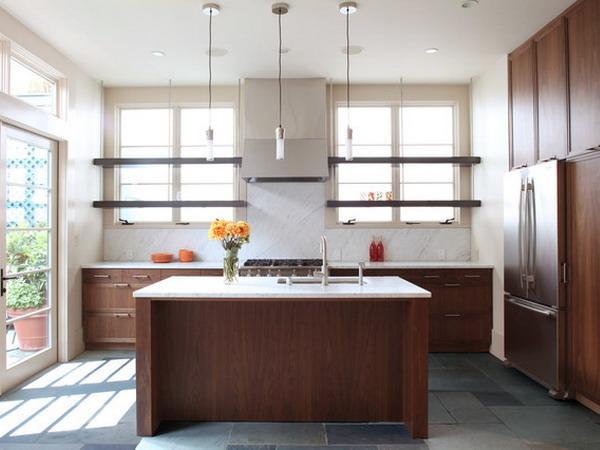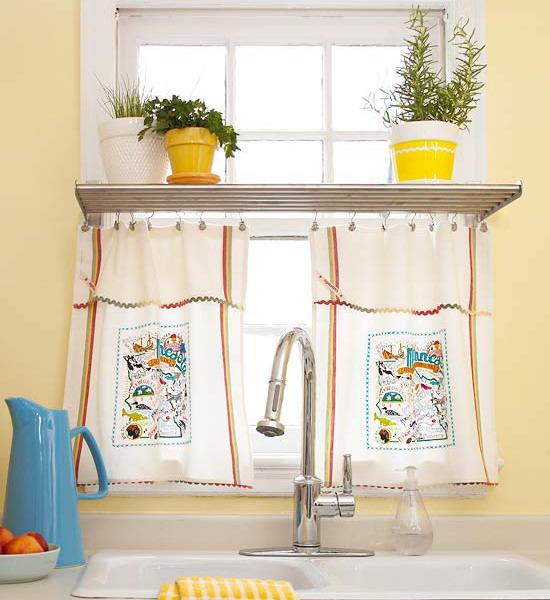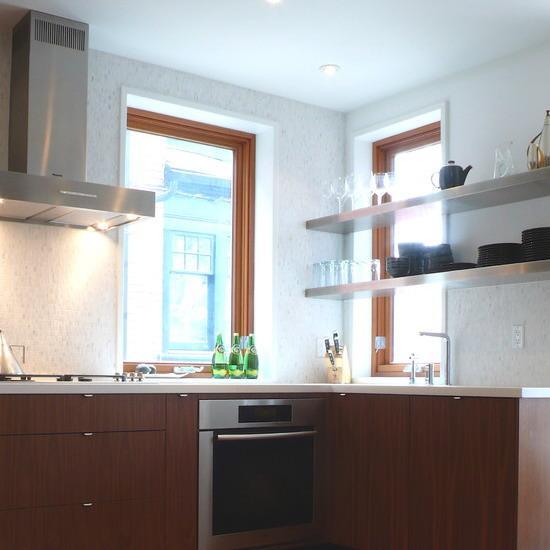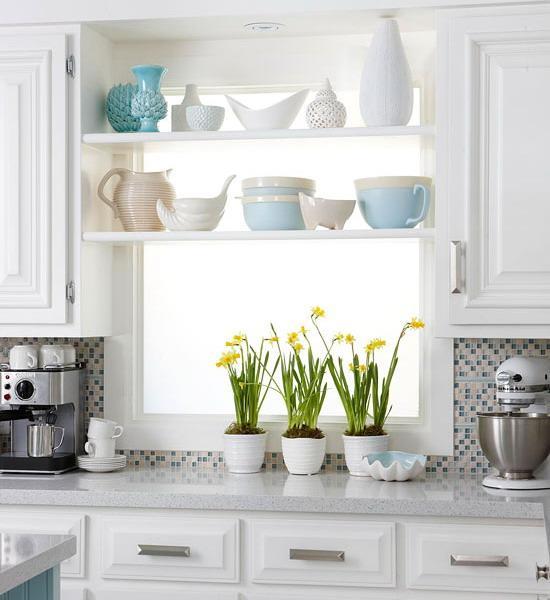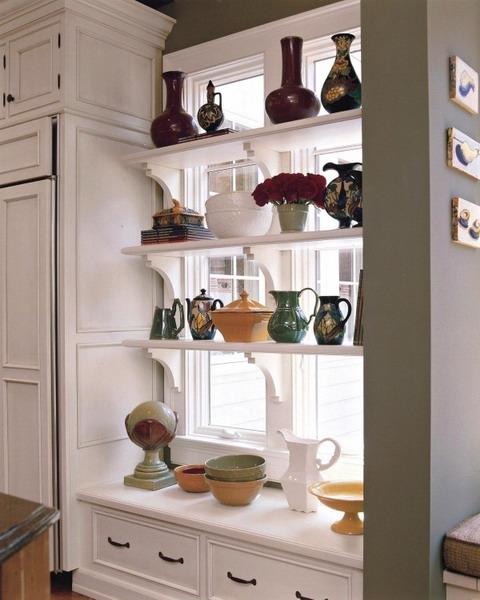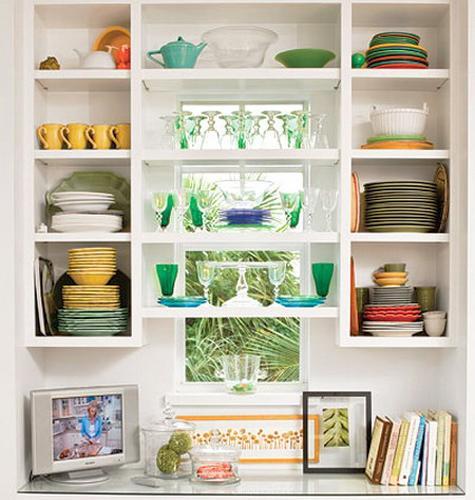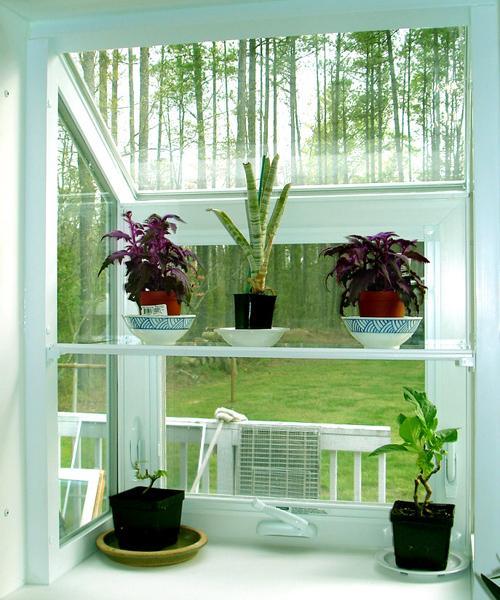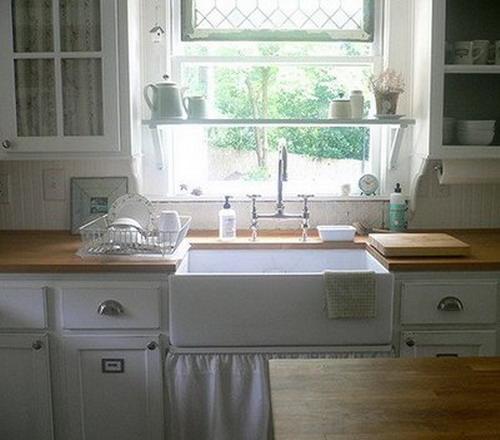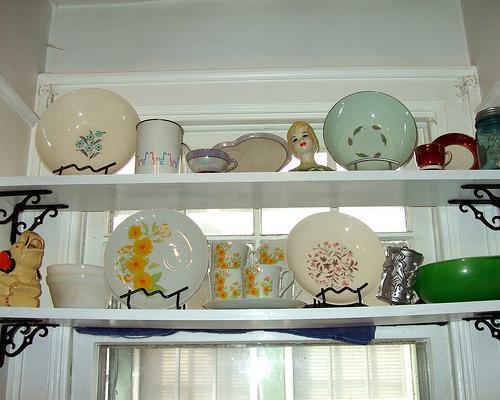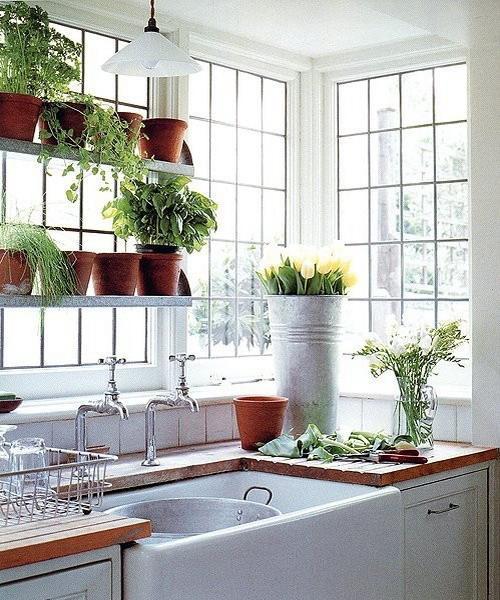 Open kitchen shelves are one of the modern interior trends. Decorating kitchens with corner shelves is inexpensive and stylish. Open corner...