22 Table Decorations and Centerpiece ideas with Succulents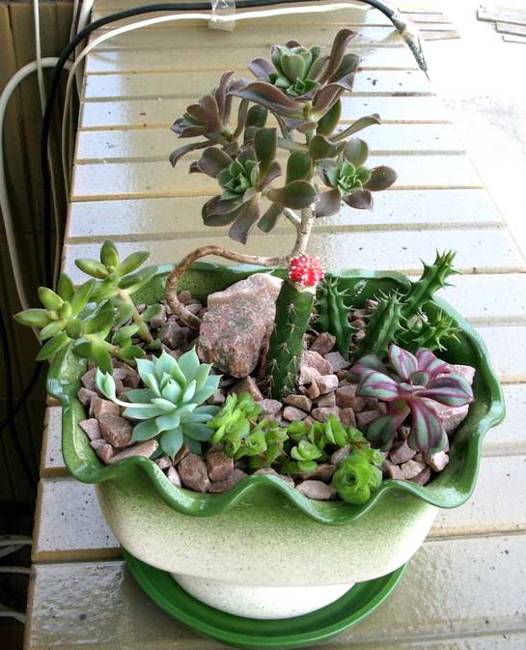 eco gifts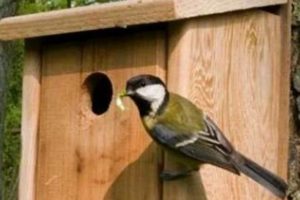 The succulent plants are wonderful choices for miniature garden design, making beautiful eco gifts and decorating rooms or outdoor living spaces. Simple and elegant table decorations and centerpieces created with succulents are easy to grow, and they look fabulous, offering versatile accents suitable for any home style.
Lushome collection of creative centerpiece ideas that use succulent plants gives great inspirations for designing Green table decorations and centerpieces for your rooms and outdoor living spaces. These miniature plants are also known as fat plants. They are water-retaining plants that are adapted to arid conditions and delight with their beautiful shapes.
Table decorations and centerpieces with succulents look interesting and elegant. Succulents store water in their leaves, stems and roots, and bring texture and green colors into rooms or outdoor living spaces. They are charming and very decorative. Succulents are great for simple and pretty table decorations and centerpieces to accentuate room decorating or outdoor garden design.
Recycling old shoes for containers with plants
Table decorations and centerpieces with succulents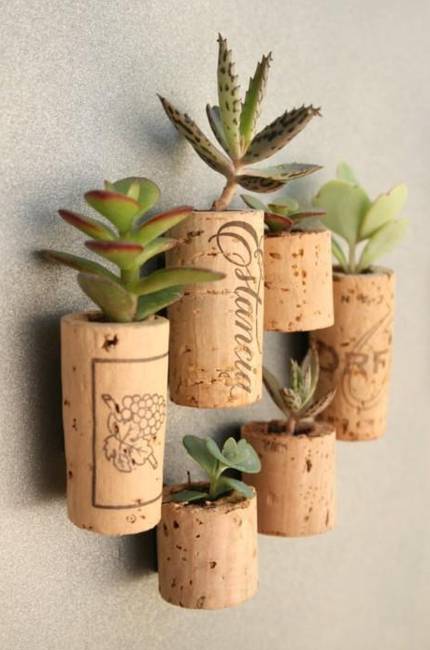 You can identify these plants by thick leaves or stems where they store water. Succulents have smooth and soft parts, or look like cacti or Aloe Vera. Table decorations and centerpieces with succulents can be created with glass and ceramic bowls, vintage tea cups, vases and wooden boxes.
Popular succulents that you can use for room decorating and adding creative arrangements to your landscaping include Air plant, all types of Aloe Vera plants, cacti, Jade Plant, Maltese Cross, Mother of Pearl plant, Miniature Pine Trees, Moonstones, Ponytail Palm.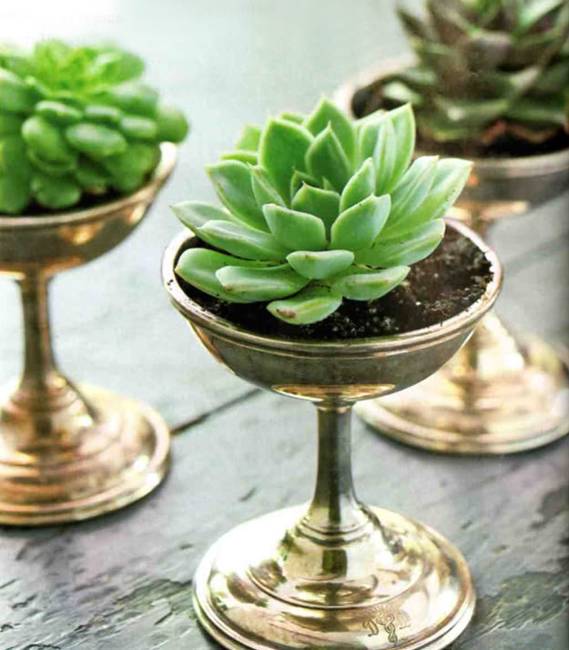 A small pot with a good drainage hole in the bottom is an excellent container for growing succulents. These plants do not like soggy soil and need specifically for succulents mix that offers good drainage. When succulents gets bigger you can make cuttings of your own and create more table decorations and centerpieces in eco style for all rooms. This will be a great time and money saver for simple and Green home decorating.
Colorful miniature planters adding miniature garden design to your bike
Green table decorations and centerpieces with succulents
Miniature garden design ideas, table decorations and centerpieces with succulents are very attractive, inexpensive and practical. You can continue growing succulents with more small pots or move these plants to larger sized pots or plant several succulents together outdoors. Succulents like water. These plants retain water. It is a good idea to let the soil become dry before watering again.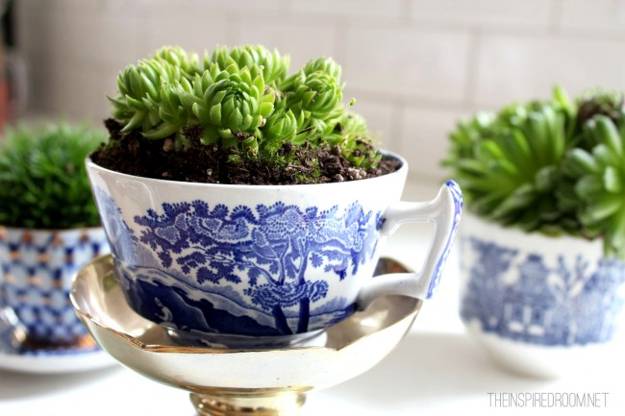 Succulents table decorations and centerpieces are great items for holiday decor, special events and everyday home decorations.  Succulent plants make wonderful additions to your garden design or patio ideas.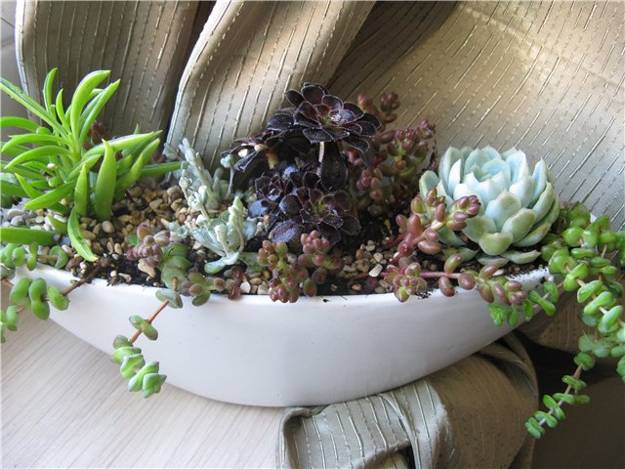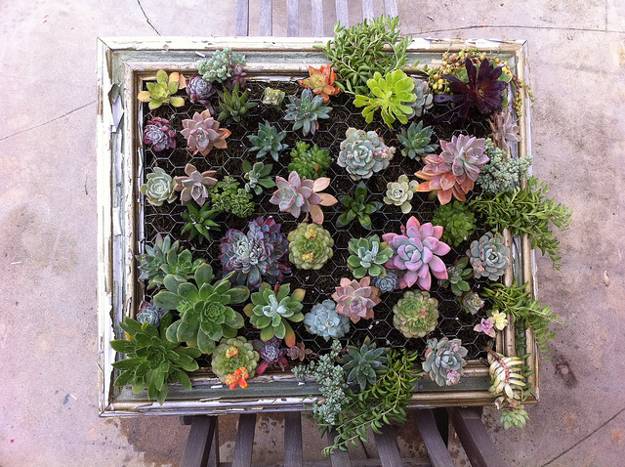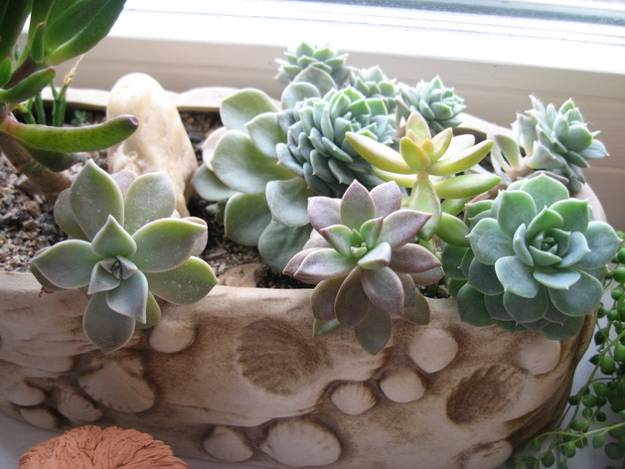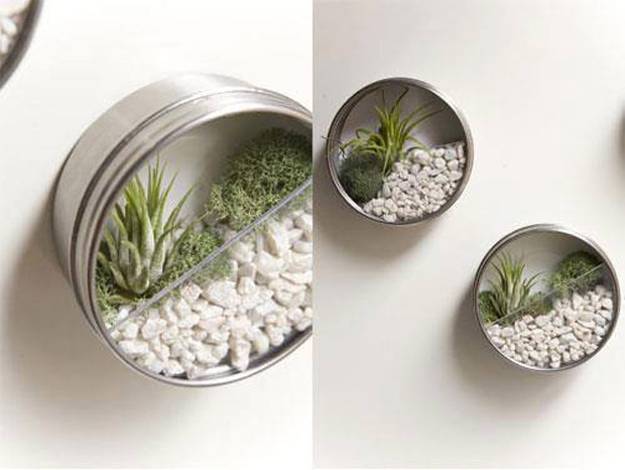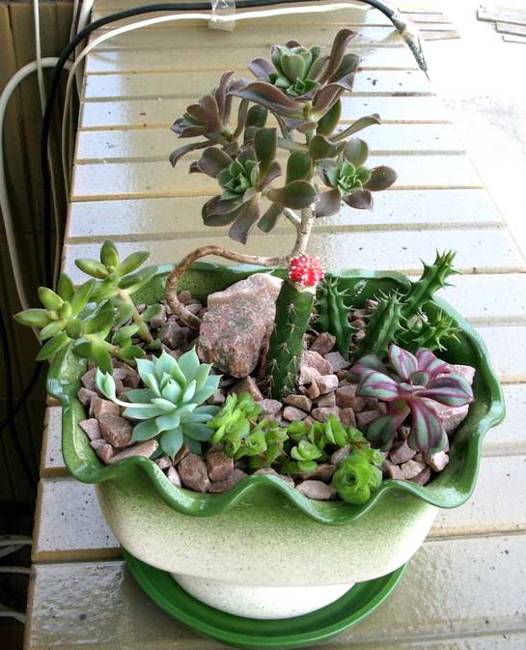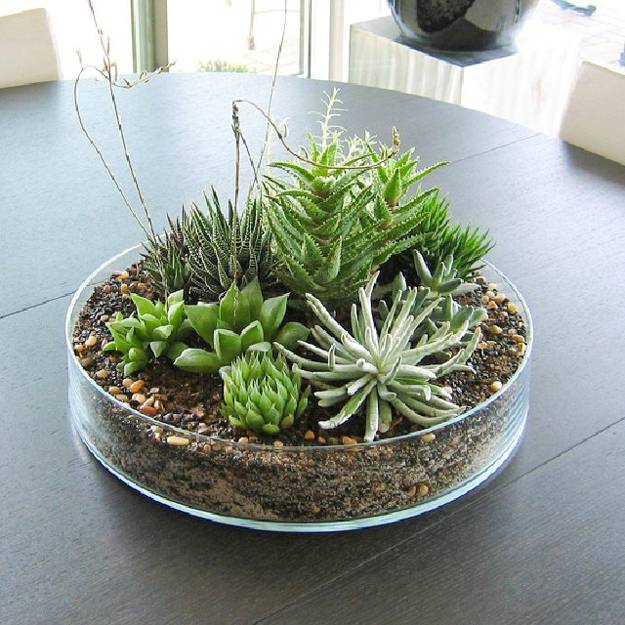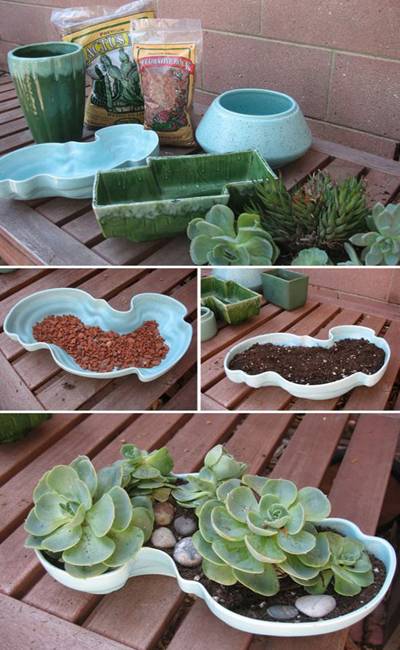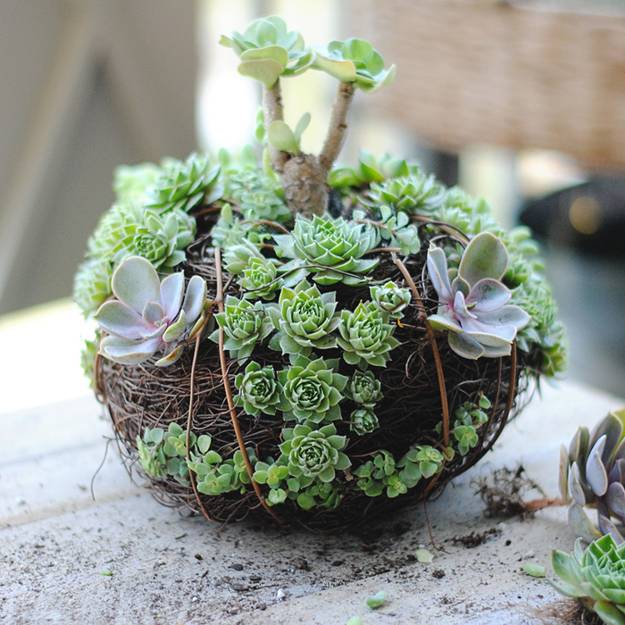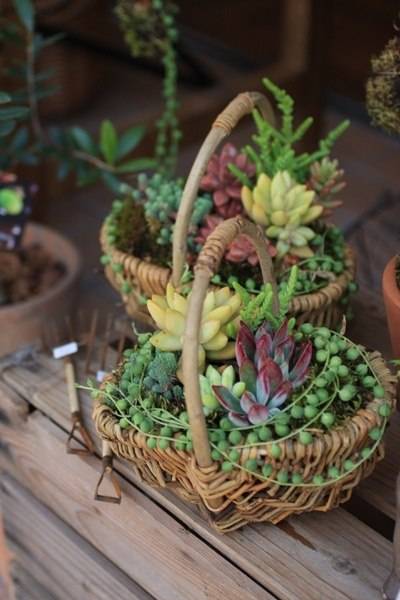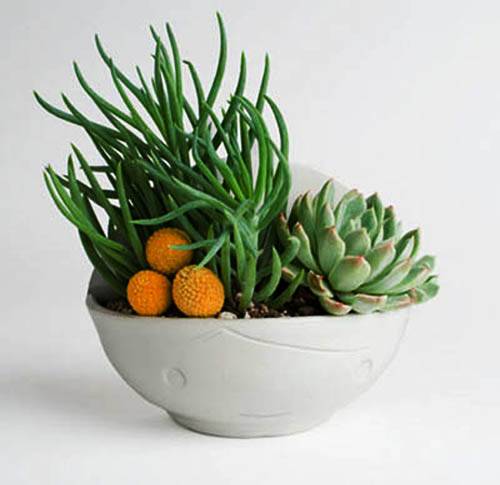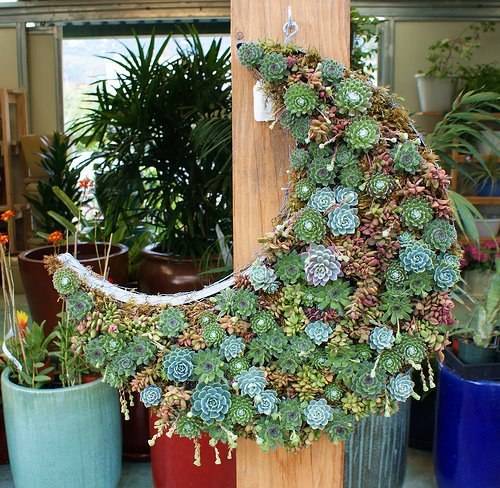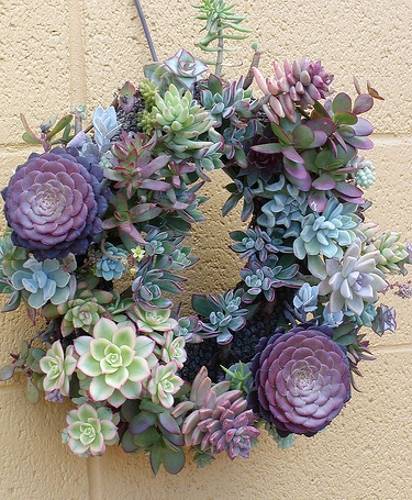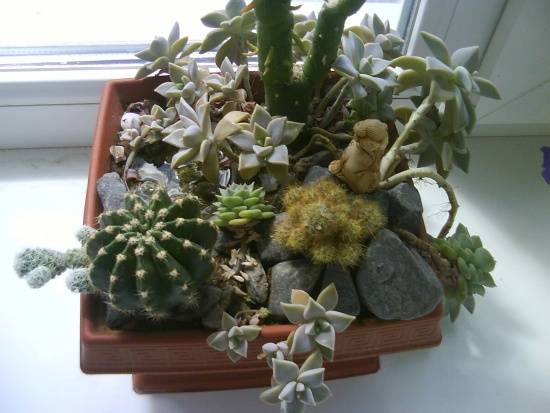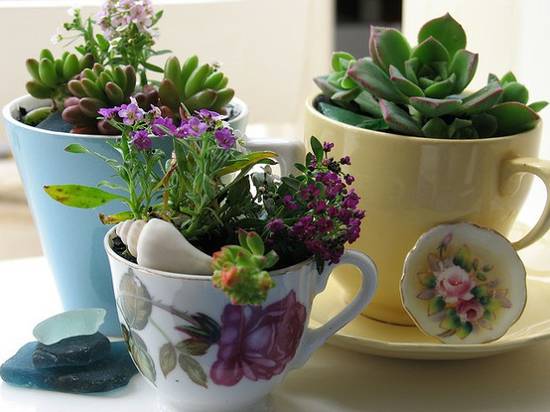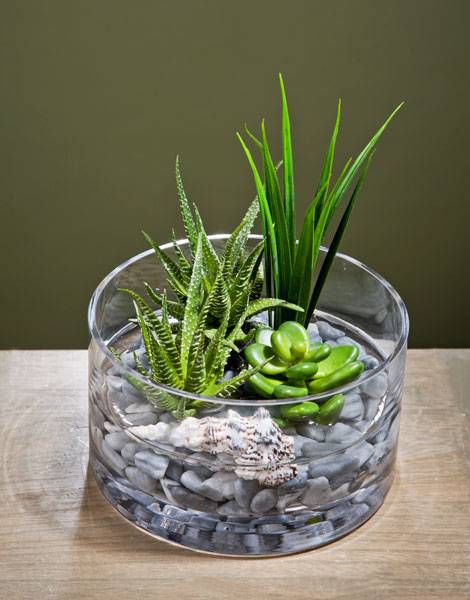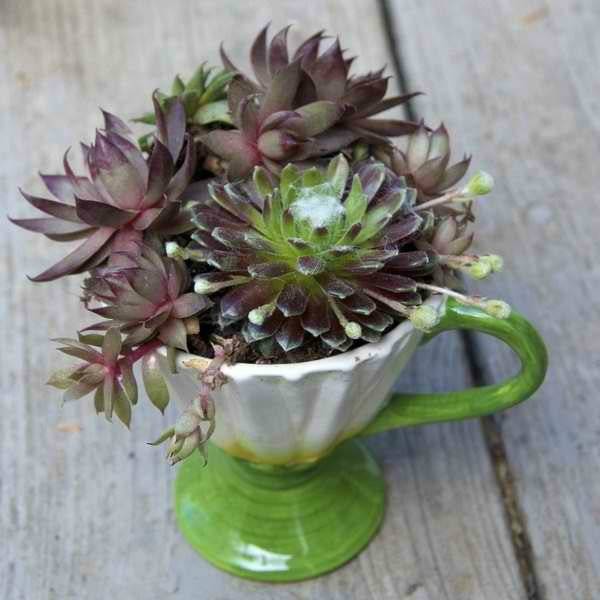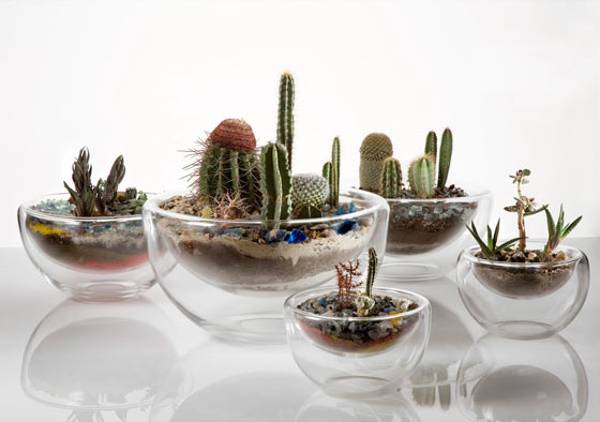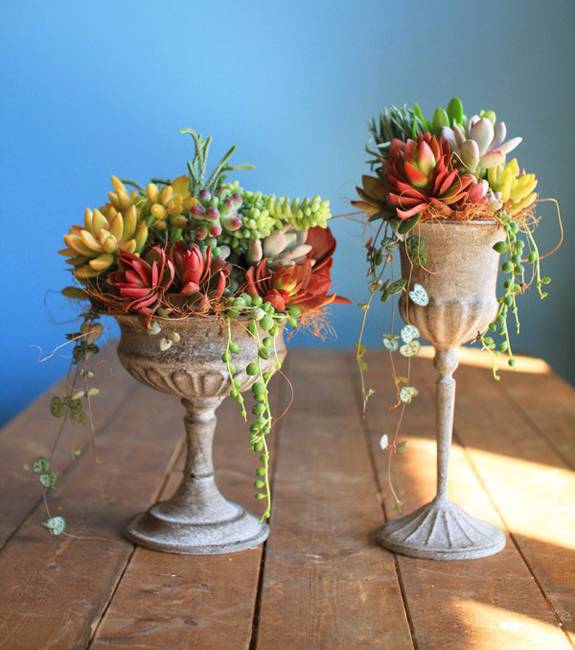 More from home decorations

What time is it? It's singing bird o'clock! This unique timepiece is bringing the fresh vibe into spring decorating, making elegant...
and enjoy free articles sent to your inbox