21 Rockpainting Ideas to Create Bright Accents for Garden Design and Outdoor Home Decor

Decorating Ideas

Outdoor Living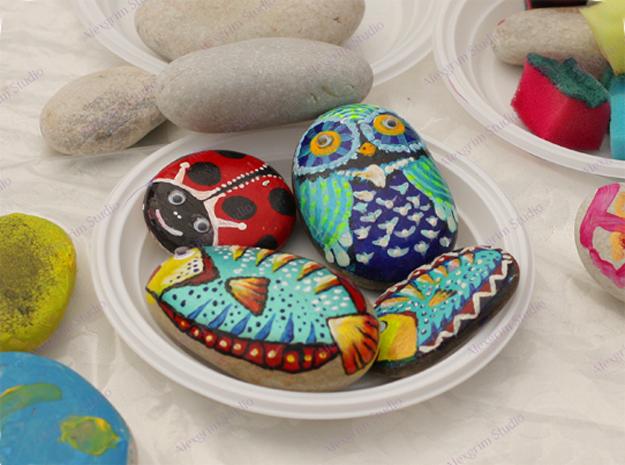 painted rocks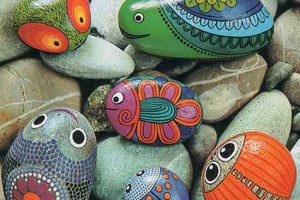 Rockpainting ideas turn stones into beautiful flowers, colorful birds, charming insects, cute animals or colorful bouquets of flowers, cute miniature houses and dwarfs. Rock painting ideas allow to add unique accents to your garden design and save money on other yard decorations. Lushome collection of creative rockpainting ideas provide lots of inspirations for outdoor art.
Rocks in rounded shape are ideal for painting berries, flowers and animal lying on rocks. Painted rocks can feature images of birds and insects, or just add colorful accents to garden design and outdoor home decor. Large boulders can be transformed into stunning centerpieces with paint, and decorating small rocks looks spectacular when stones are grouped and painted bright colors.
Stone paths and walkways, porches and patio ideas can benefit from decorating with painted rocks. Made of small painted rocks with different patterns garden paths and walkways look stunning. You can use any boulder or tiny rock for painting and decorating playgrounds, flower beds, lawns and borders.
Painted rocks for artistic yard and garden designs, 40 cute rockpainting ideas
35 ideas for making garden decorations and gifts with painted rocks
Rock painting ideas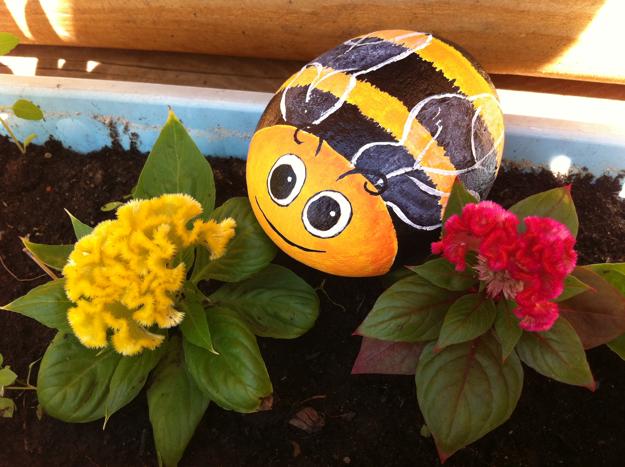 You can create meaningful and happy words, if painted rocks feature letters. You can create graphic prints and use all sort of signs, like exclamation mark, check mart or simple points.
Painted rocks can be used as direction signs also. Colorful and creative rock painting ideas allow truly personalize garden design and add beautiful accents to outdoor living spaces.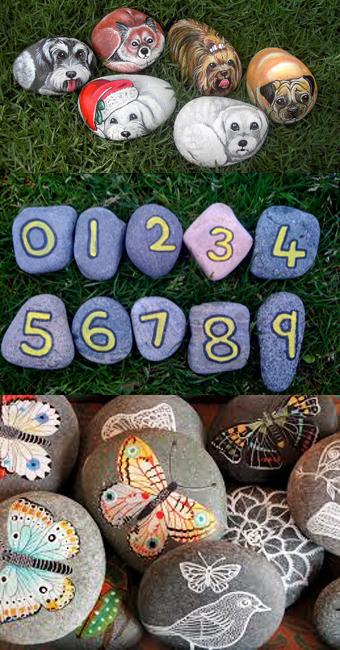 Lawn walkways and play areas can be decorated with large painted rocks. Big and small rocks can be used for making stone sculptures which give an artistic touch to garden design and outdoor home decor. Interesting and original rock painting ideas offer fantastic ways to create humorous designs and playful images or paint stone sculptures that make a statement.
25 beautiful backyard landscaping ideas adding beach stones to backyard designs
Pyramids and animals, cars and miniature houses can be built with painted rocks. Stone wall design and fence decorating with paint looks very interesting and creative also. Garden decorations are another way to experiment with unique rock painting ideas and designs. Lady bugs, caterpillars and butterflies decorations, frogs, chickens and fish are wonderful rockpainting ideas.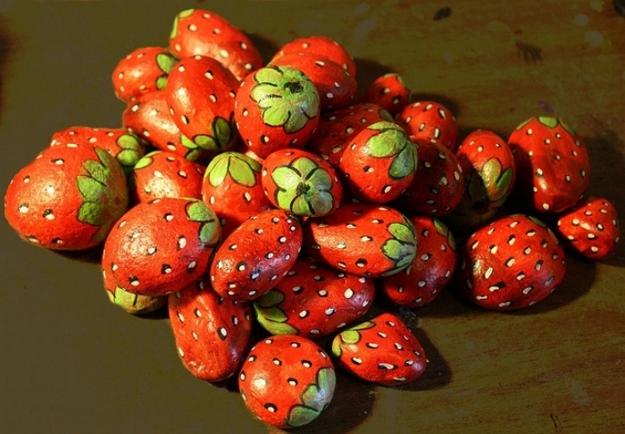 Colorful rock painting ideas bring fun into garden design and add charming details to outdoor home decor. Painted rocks can be placed beside a pond, along a walkway or under a trees.
Painted rocks with miniature houses
Painted rocks look fabulous on stone patios and porches, and these yard decorations are perfect for play areas, seating areas on a terrace and balcony designs.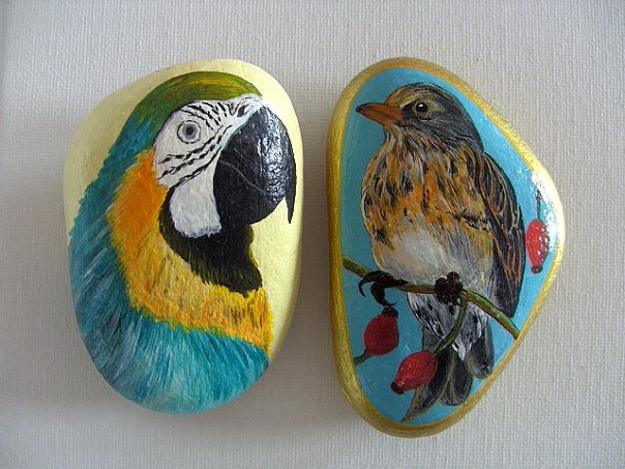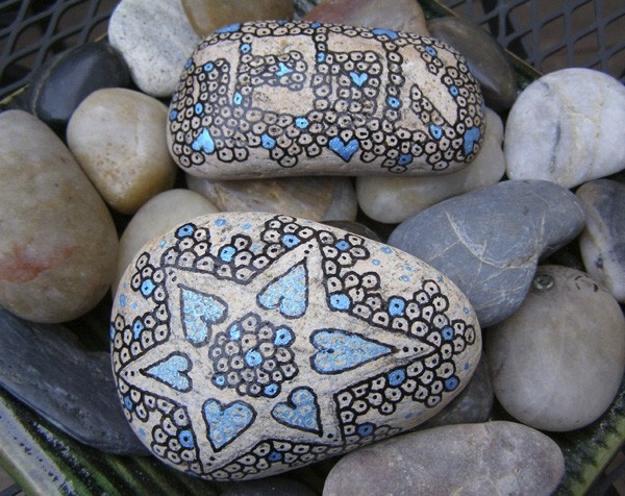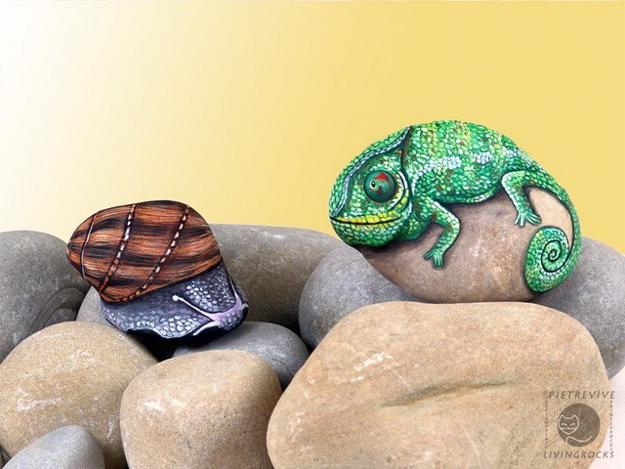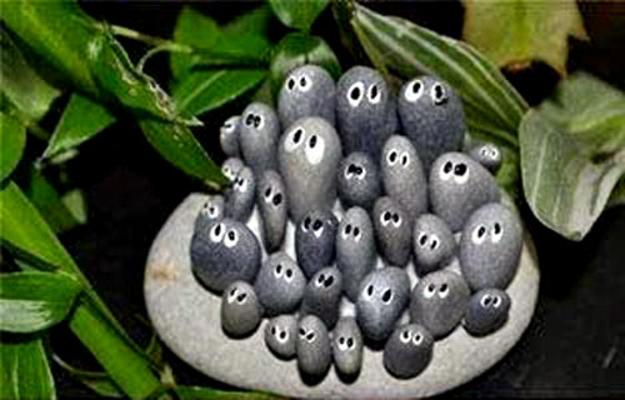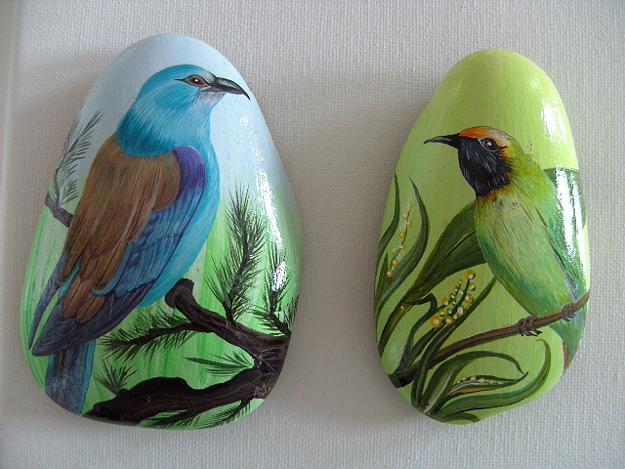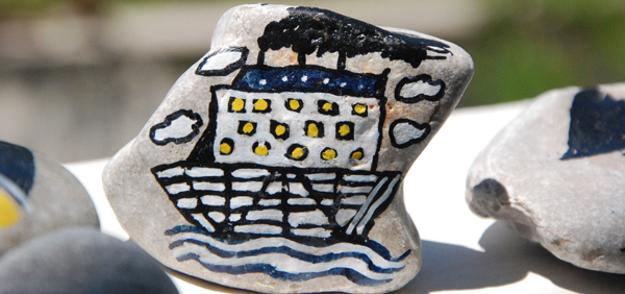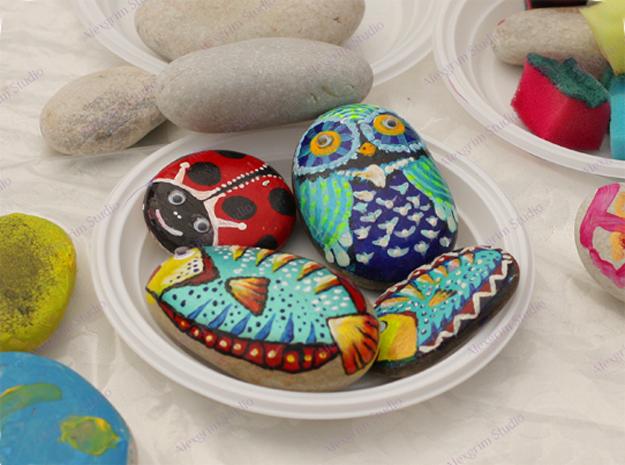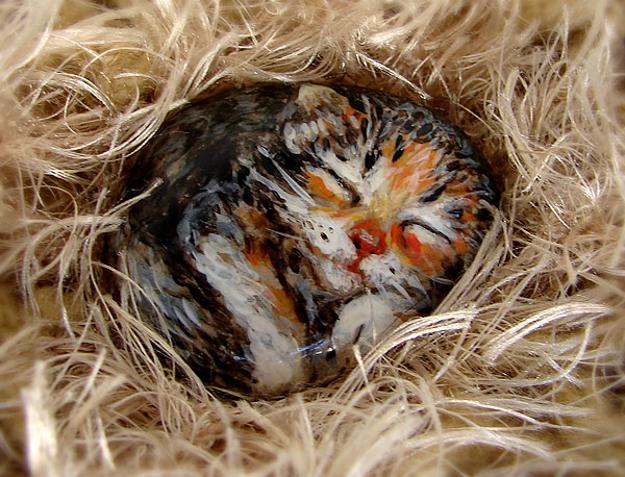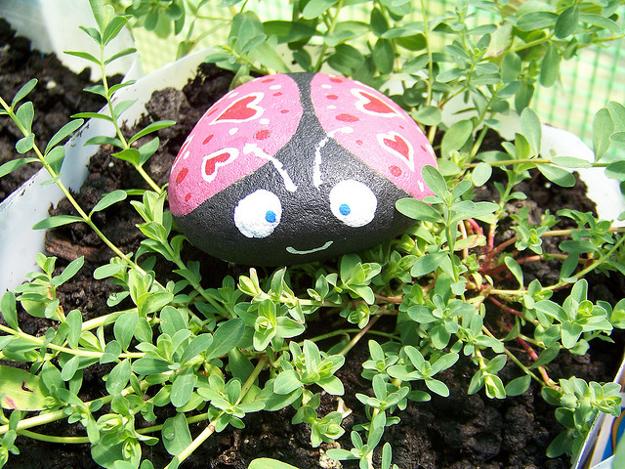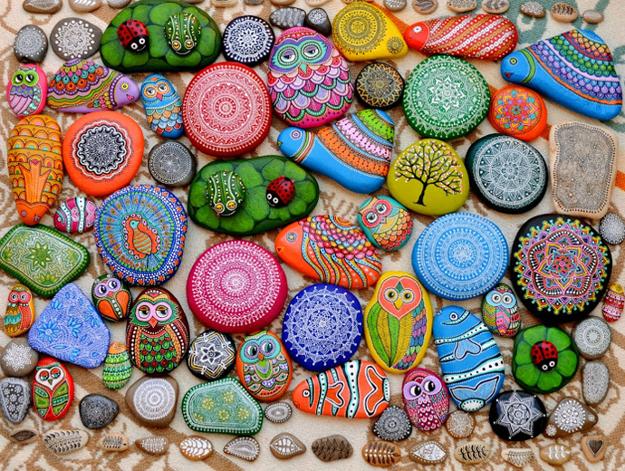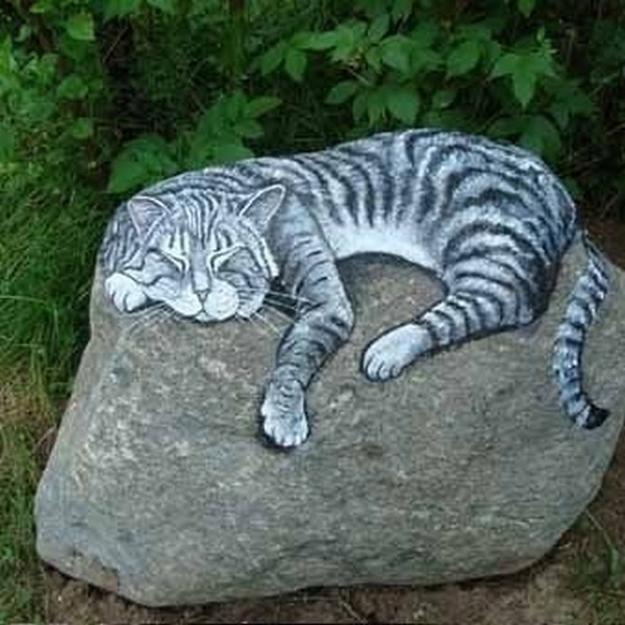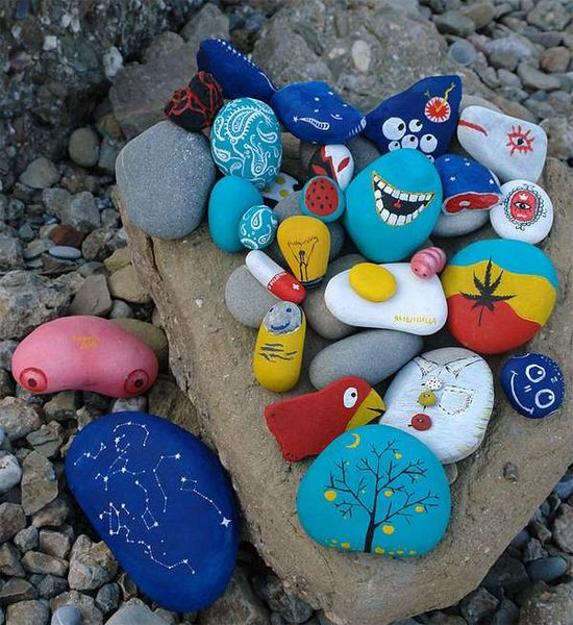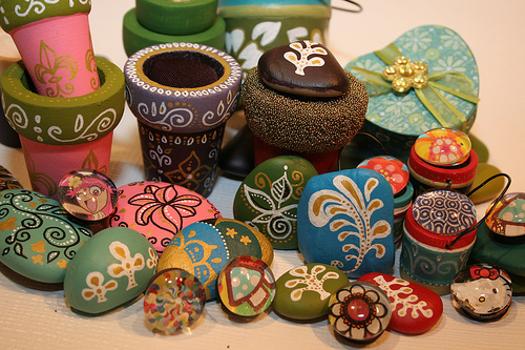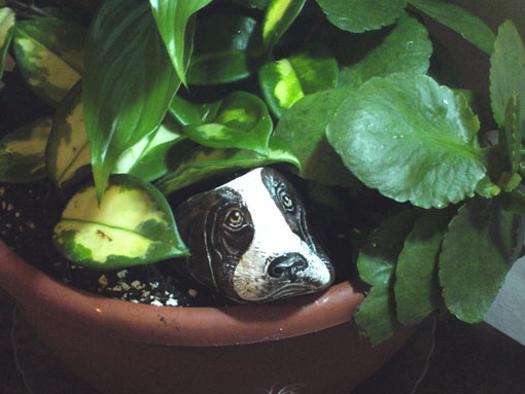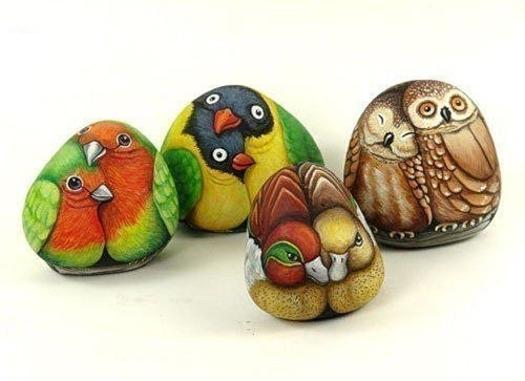 More from garden decorations

Rustic wood is a natural way to attract local birds to your birdhouse design. Birds that nest in tree cavities like...
and enjoy free articles sent to your inbox