21 Creative Storage Ideas for Books, Modern Interior Design with Wall Shelves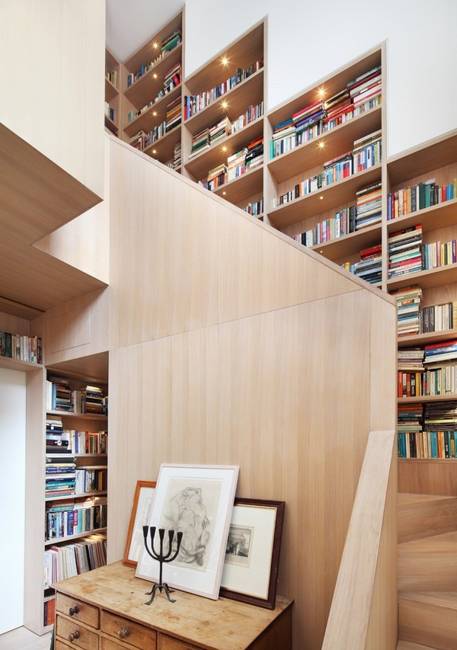 Built-in wall shelves and spiral staircase design, modern interior design ideas
bookcases and shelves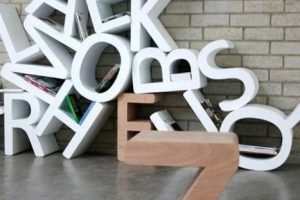 Creative ideas for built-in wooden wall shelves or contemporary modular shelving help decorate empty walls in elegant and impressive style. Bookcases and shelves are functional and attractive storage furniture items that can be very decorative also. Lushome shares a collection of creative storage ideas for books and modern interior design with wall shelves.
Wall shelves are great wall decor ideas. Large built-in wooden wall shelves or small accent shelves offer great ways to personalize open spaces and decorate empty walls while creating attractive storage for books. You can buy modular shelving units in various colors, sizes, materials and styles, or you can make your own pieces for built-in wall shelves.
Freestanding bookcases and shelves, fixed wall shelves or portable shelving units provide large storage spaces for books and collectibles while improving modern interior design and home organization. Whichever style of metal, plastic, glass ow wooden wall shelves you pick, they change interior design and personalize wall decor.
Cat tree design with book shelves
Wall shelves for creative and modern interior design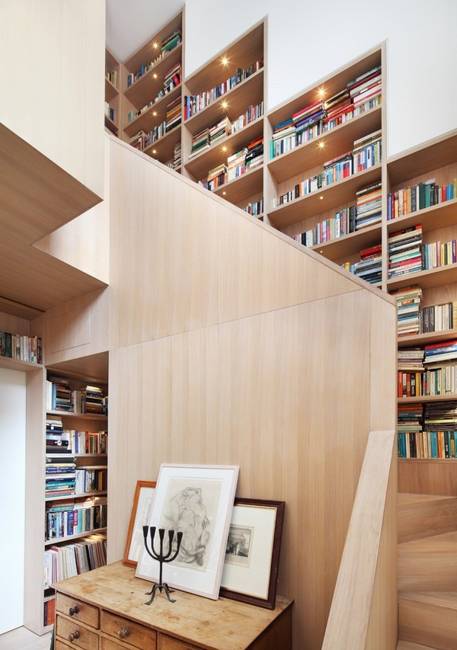 Empty walls are the perfect places to present your book collections and creating decorative displays with wall shelves. Metal, plastic or wooden wall shelves emphasize modern interior design ideas, style wall decor and beautify home organization. Here are a few places for installation decorative wall shelves for book storage.
Staircases and spaces between windows look better with wall decorations. Wooden wall shelves can attractively accentuate impressive large windows or gorgeous staircase designs. Shelving units can make stylish room dividers that improve interior design of small spaces and spacious rooms.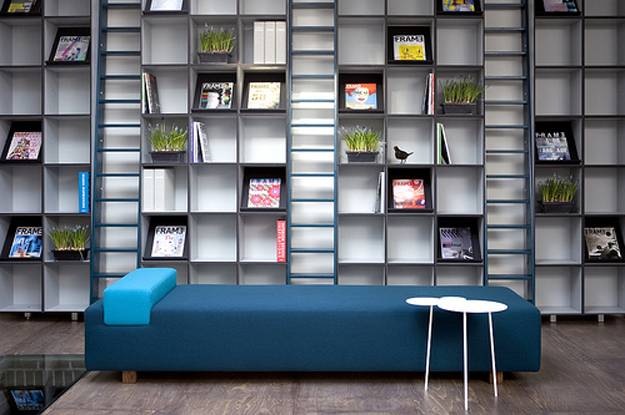 Wall shelves look great in modern living rooms, bedrooms, family rooms and hallways. Books on wall shelves can decorate modern kitchen interiors, dining room and home office walls. Display your books anywhere, except your bathrooms, entry room or mud room, and make cure wall shelves do not stick out too far preventing an easy traffic.
Wooden bookshelves, creative and modern wall shelves for interior decorating
Bookshelves for personal library decorating in modern style
Wall shelves are simple and elegant solutions for book storage and decorating empty walls with books. Take advantage of your empty walls and the large living spaces available to show off your collection of books.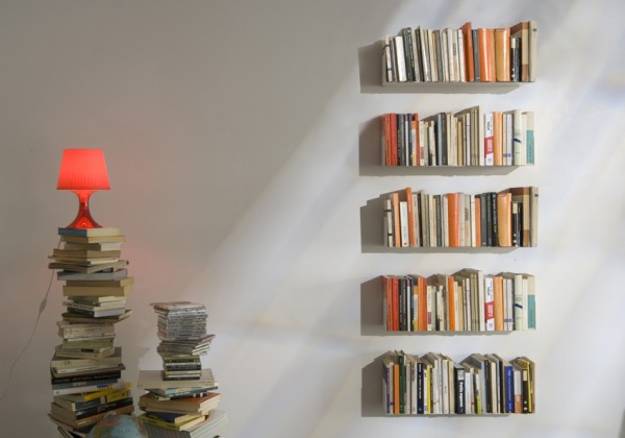 Make sure you get the right modular shelving units or construct strong and durable wooden wall shelves. Books are heavy items, and some shelves can collapse under their weight. The right type of support, spacing and thickness of wall shelves ensure that your empty walls look beautiful with impressive book collections.
30 unique bookshelves and shelving units, creating and modern interior decorating ideas
Colorful Urban Home modular shelving designs and office interior decorating ideas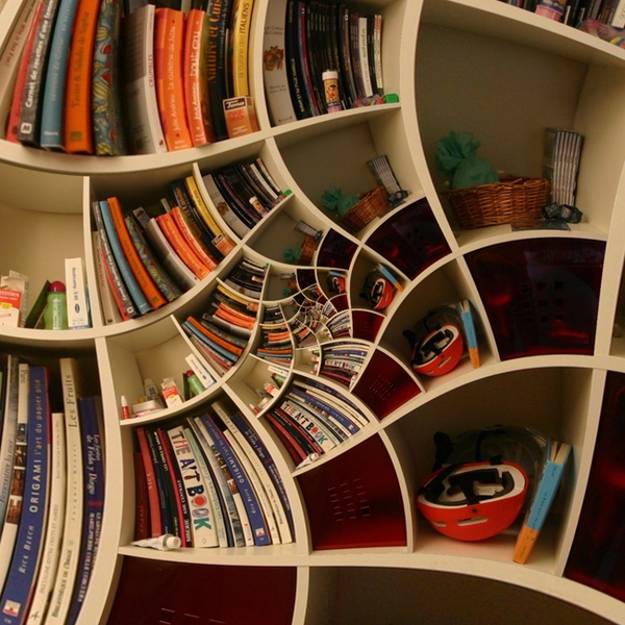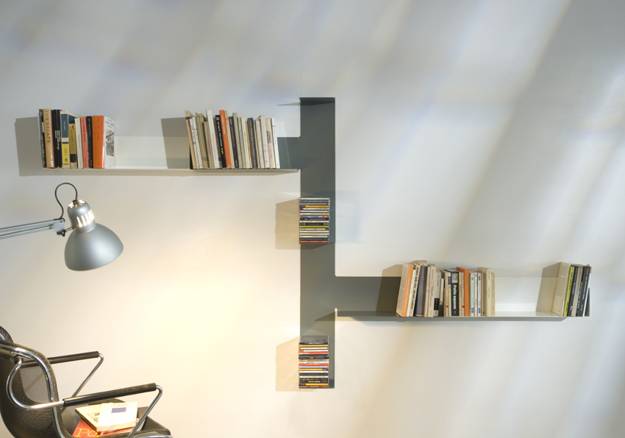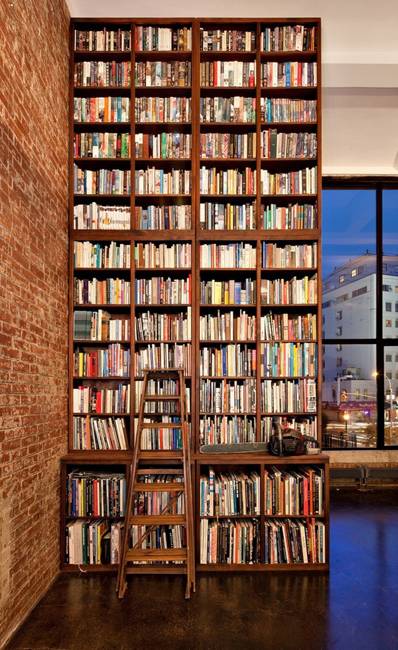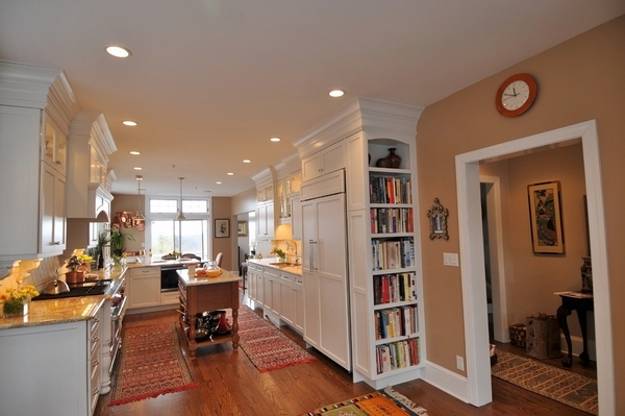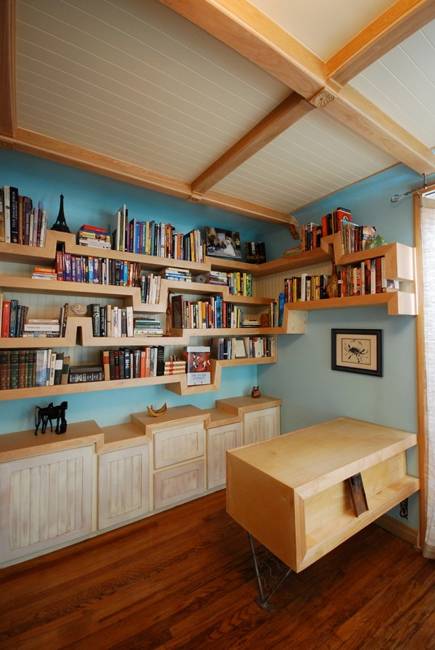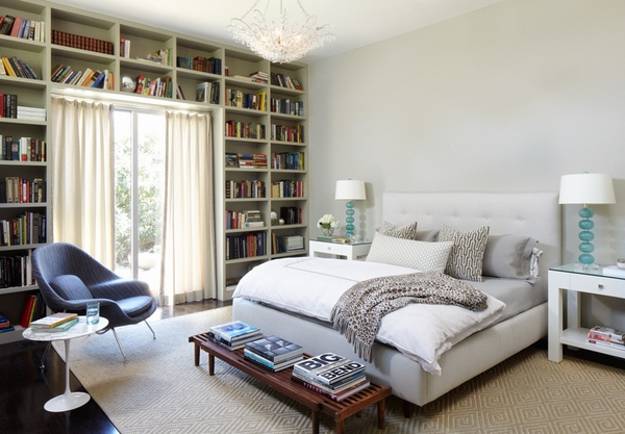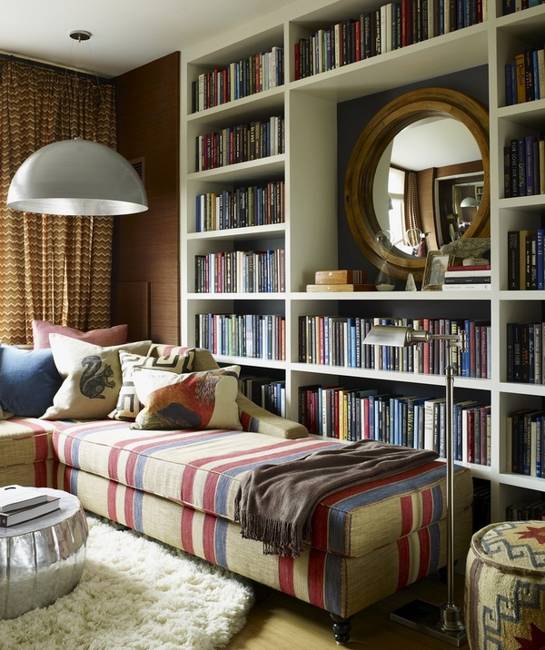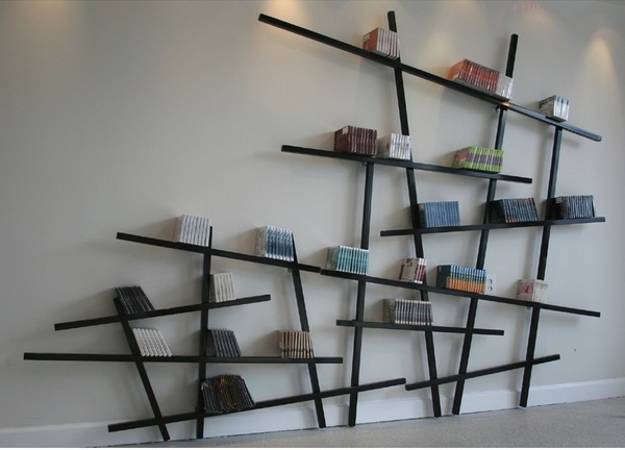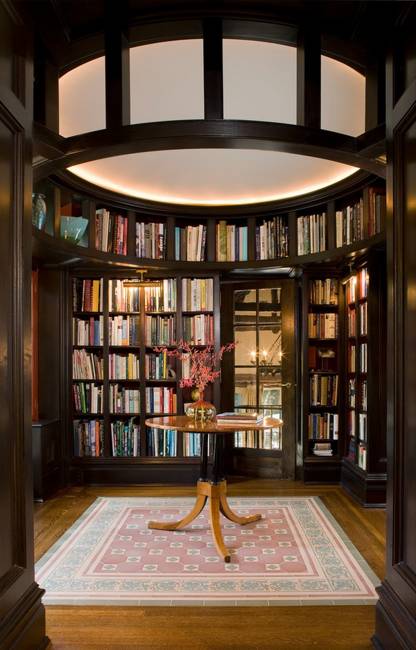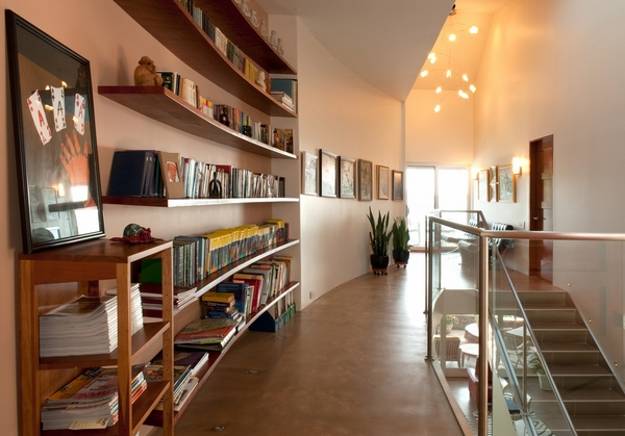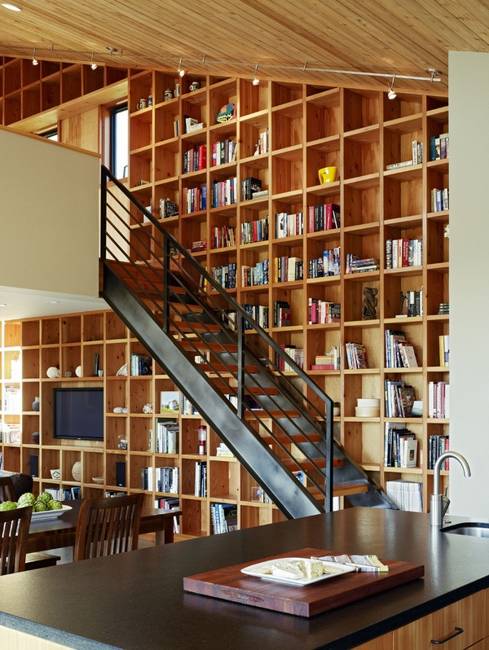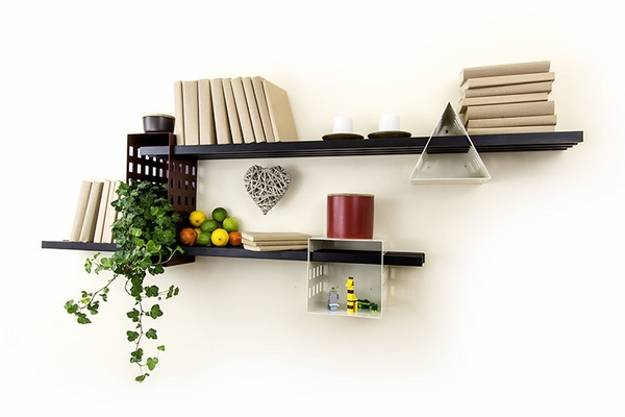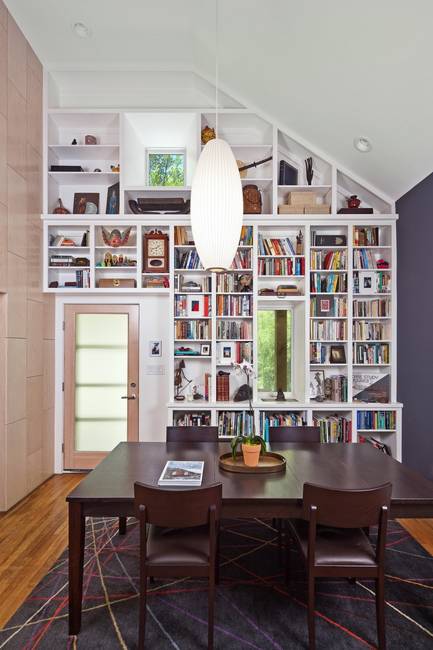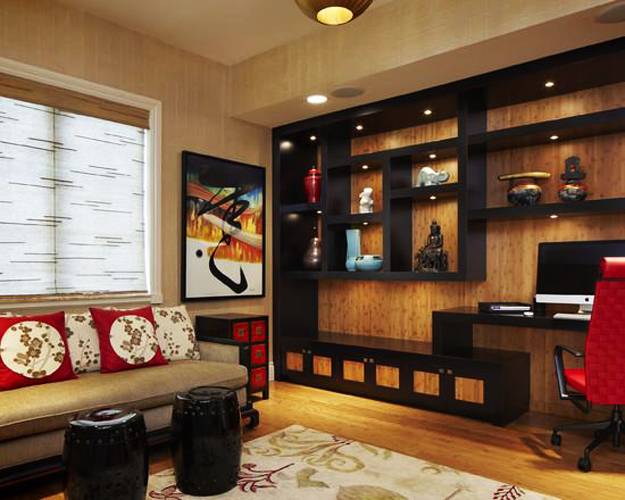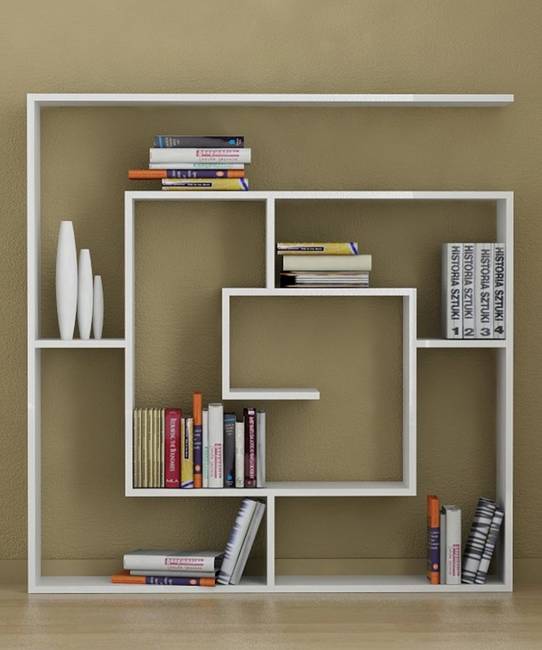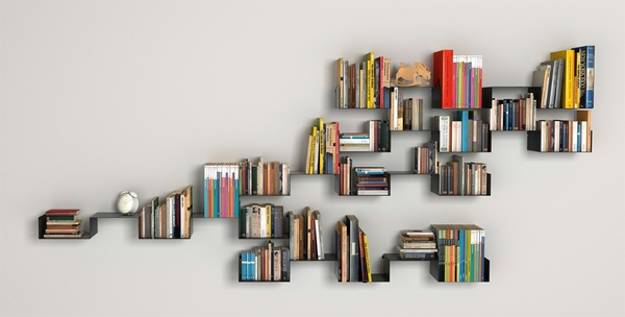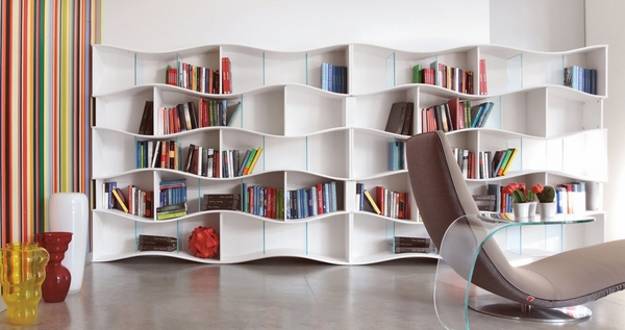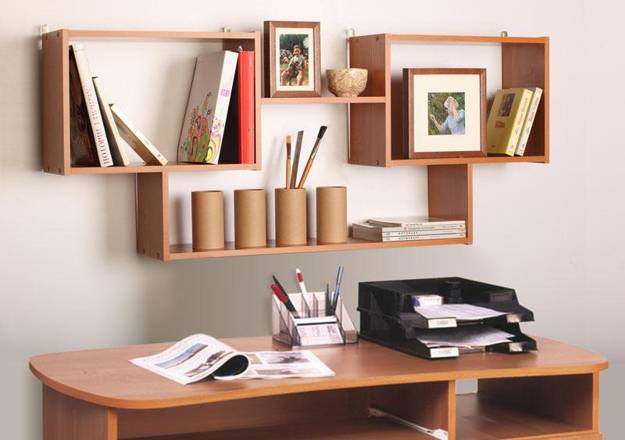 Here are great ideas for kids toys storage and wall decoration with small cars that everyone would love. DIY organizers, like...
and enjoy free articles sent to your inbox