20 Most Popular Decorating Colors, Modern Interior Color Trends 2013

modern interior color trends 2013, 10 of 20 popular decorating colors
DECORATING SMALL APARTMENTS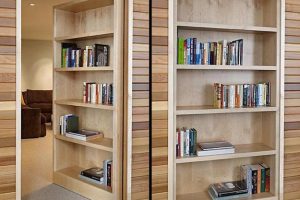 Modern interior color trends add a stylish element to any room decor. Modern color forecasting is a part of interior design and sociology, reflecting current trends and preferences and based on the information, gathered from various industries, design showrooms and trade shows.
Most popular decorating colors and interior trends reflect the modern art and work of decorators published in interior design magazines, following what is happening in the world and illustrating how these events affect people's mood.
Modern interior color trends 2013 bring safe and comfortable decorating colors, spiced up with rich and warm color tones. Traditional interior decorating colors, like natural wood color shades, classy gray and beige tones, are combined with warm yellow, juicy pink, deep blue and purple color shades, creating interesting and pleasant interior decorating.
Room color trends, home decorating materials and interior paint colors
Modern interior color trends 2013
Modern interior color trends 2013, 10 of 20 popular decorating colors
Gray, beige and camel are modern interior color trends that add calming neutral elements into interior design and decorating. Acid green and yellowish green colors, amethyst and deep pink color tones continue to flourish, creating attractive monochromatic and complimenting color schemes.
All brown color tones, especially mocha, light chocolate and cinnamon hues, all shades of gray color, from charcoal to hematite and metallic hues are excellent for adding stylish color accents to modern interior design and decorating ideas.
Green color tones are one of modern interior color trends. Comfortable, soothing, almost neutral shades symbolize peace and tranquility. Blue color shades, paired with green, taupe and chocolate, are among the most popular decorating colors.
Red and orange, pink, wine, violet and deep purple are great for adding bold color accents to modern interior design, decorating or home staging. Elements of furniture, decor accessories and wall painting in these colors make rooms look gorgeous and contemporary.
Modern interior design trends 2013, interior decorating materials
Brown, combined with blue and green, black and white, blue and green colors create traditional decorating color schemes that feel pleasant and modern. Red, orange, pink, wine, yellowish green, blue color shades, lavender and deep purple, combined with neutral wall paint and golden colors are popular decorating color schemes that bring attractive, sunny, bold and optimistic color trends for modern interiors.
Top 6 modern interior design trends 2013, interconnection and organic design
Pantone interior decorating color trends forecast
solar power (sunny yellow), bell-flower (purple), cabaret (pink), sodalite blue (deep blue), margarita (light green), tangerine tango (reddish orange), emerald green, sweet lilac (light pink), driftwood (grayish brown tones of natural wood and beige), cockatoo (turquoise), starfish (grayish brown color shades), rich blue colors, golden tones and gray color shades.
More from decorating design

Colorful handmade birdhouse designs look beautiful on green branches and garden posts. Creative painting ideas turn wooden birdhouses into bright yard...