20 Laundry Room Ideas to Spruce Up Small Spaces with Color and Good Organization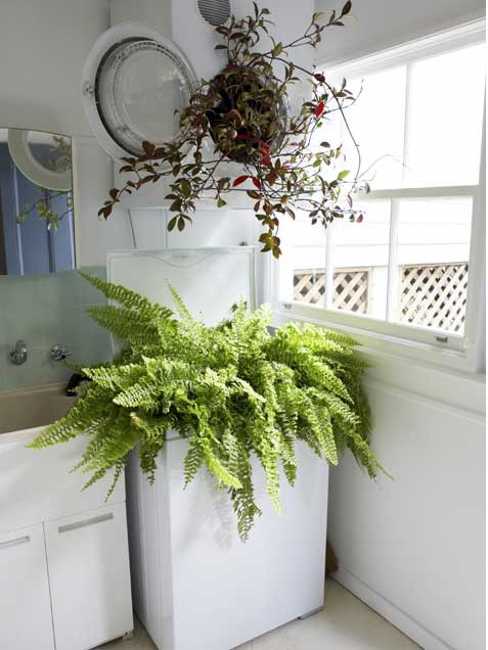 Laundry room decoration with green house plants
room design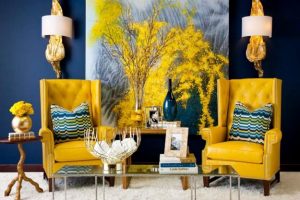 Organizing laundry room ideas help spruce up your interior design by bringing colorful storage containers and painting walls or cabinets bright color shades. A compact combination of washer-and-dryer helps transform a very small laundry room into a comfortable working area and maximize space in a laundry room even more by selecting stacking washers and dryers.
A hanging bar with hangers and open shelves with baskets or plastic storage containers help efficiently use the space above a washer and dryer and add organization to laundry room design. When space is tight, a retractable clothesline can be used to air dry clothes, saving energy and adding a convenient item to a laundry room. Adding a pop of color to laundry room decoration with colorful laundry bags, cloth pins and storage containers transform the small spaces into cheerful rooms.
Creative painting ideas for a small laundry room can add a splash of color and make the small interior appear large, cheerful and inviting. A washer and dryer in a vivid color instantly add a bit of fun to decorating a laundry room and jazz up neutral colors. Crisp white home appliances and accessories make laundry room design appear fresh and modern. Light painting ideas and neutral color shades for the walls, combined with open storage shelves, give a light and airy feeling to laundry room ideas.
Design ideas and colors for laundry room decoration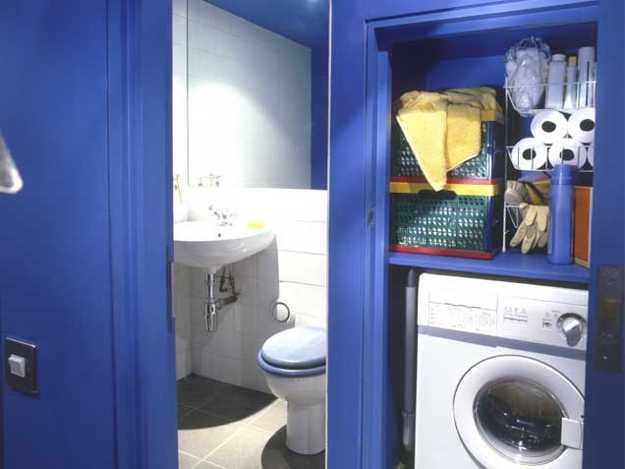 Vertical, space saving shelving units help organize detergents and other cleaning products and spruce up laundry room design. Using clear glass or plastic containers for small items makes laundry room decoration look more polished and organized. Mixing the containers in different colors and shapes is a way to add an eclectic feel to laundry room decoration. Utilizing the entire wall for vertical storage with open shelves allows to maximize small spaces.
Adding personal touches to laundry room design, like a bright decoration, a unique handmade craft, a beautiful chandelier, attractive curtains or a patterned floor, instantly transforms a laundry room from a plain place to fantastic and interesting. Adding creative, bright or unusual hooks or pegs to the wall provides extra storage. The hooks can be used to hang wet or muddy clothes, making your laundry room decoration comfortable, functional and practical.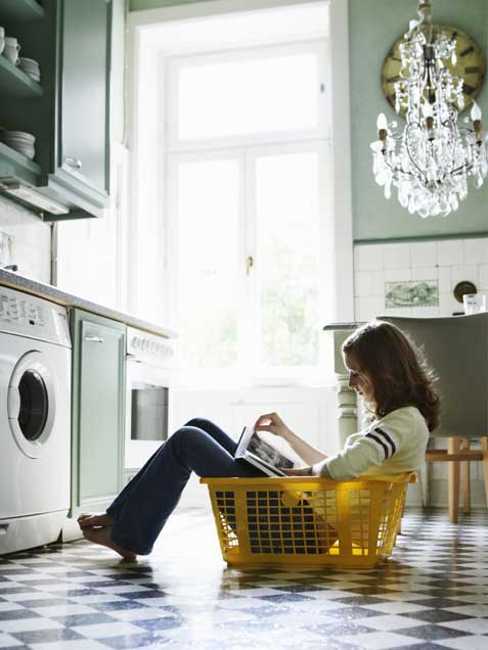 Placing a washer and dryer in the mud room or backyard entryway create multifunctional small rooms.  A hidden ironing board is a nice addition to laundry room design. Retractable ironing boards come in handy in small spaces. When not in use, an attractive cabinet or a wall niche hides an ironing board from view, adding organization and sleek contemporary design to laundry room ideas.
4 simple laundry room decoration ideas, eco style laundry room design
Flip down window blinds, space saving laundry room ideas
Innovative washing machine Orbit, eco friendly products and green technology for modern homes
White storage baskets made of natural fabrics with colorful tags create consistency, look uniform and help keep your laundry room design organized, clean, light and pretty. Deluttering, organizing and greening your small spaces are wonderful laundry room ideas also. House plants make laundry room decoration feel natural, pleasant and welcoming. If your laundry room design does not feature a window, then a dried flower arrangement can be used to make laundry room design feel inviting and attractive.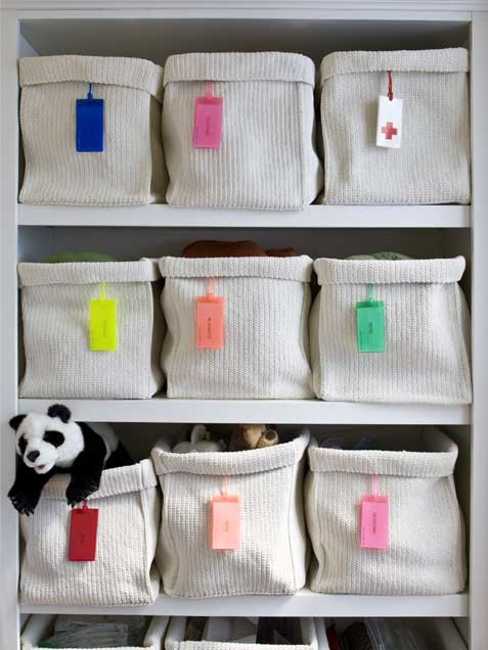 Using a similar color palette for walls, ceiling, floor, window treatments, storage furniture and accessories keeps laundry room ideas looking simple, stylish and chic. Adding storage baskets, plastic or glass containers to  laundry room decoration gives a more complete look and creates functional small rooms. A bright floor decoration brings an unexpected splash of color into simple laundry room decoration and brightens up small rooms.
Decorating a laundry room in eco style
Washing clothes while exercising with Hula Washer, energy saving green idea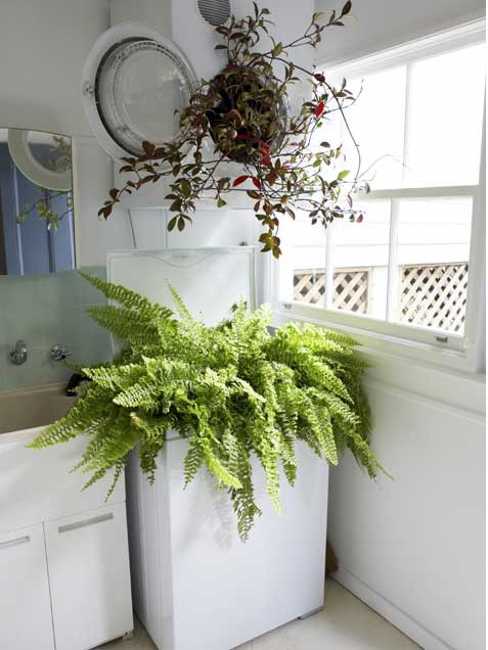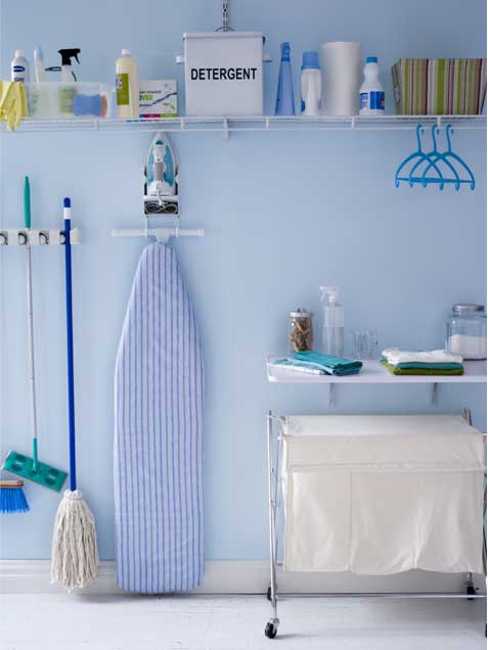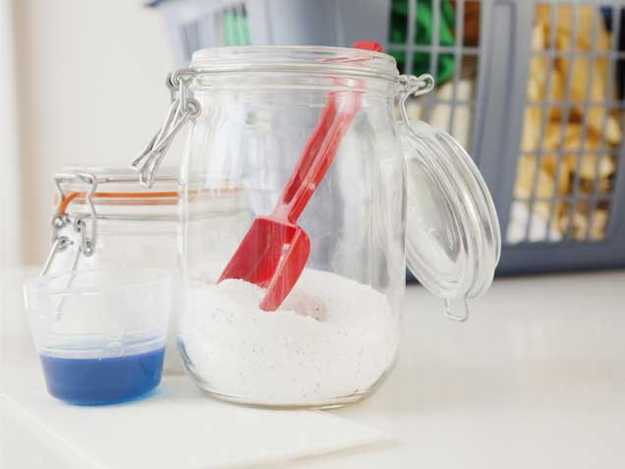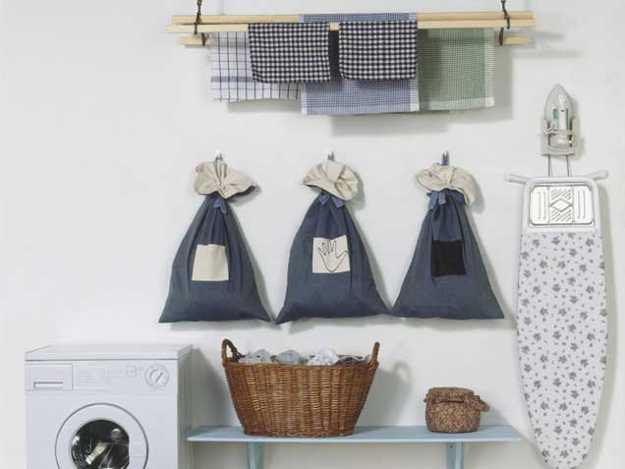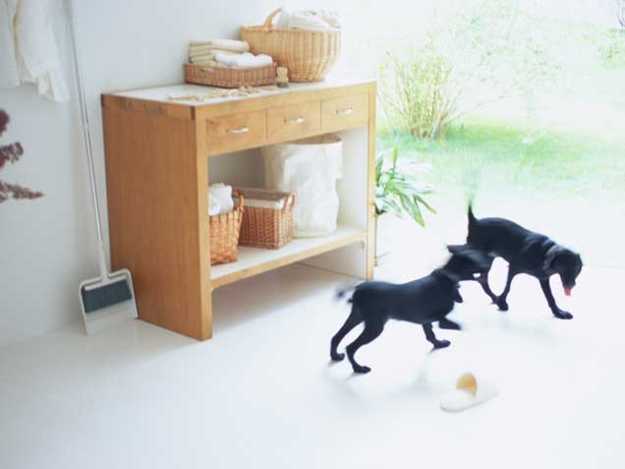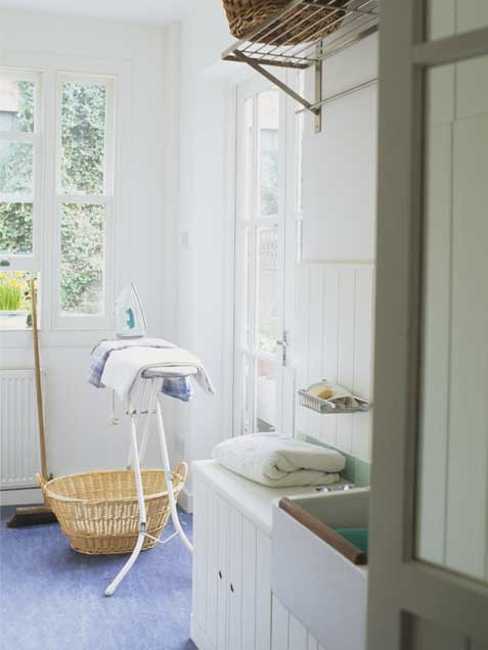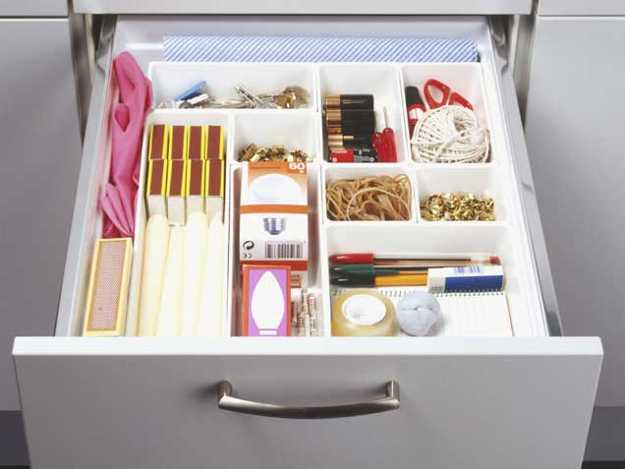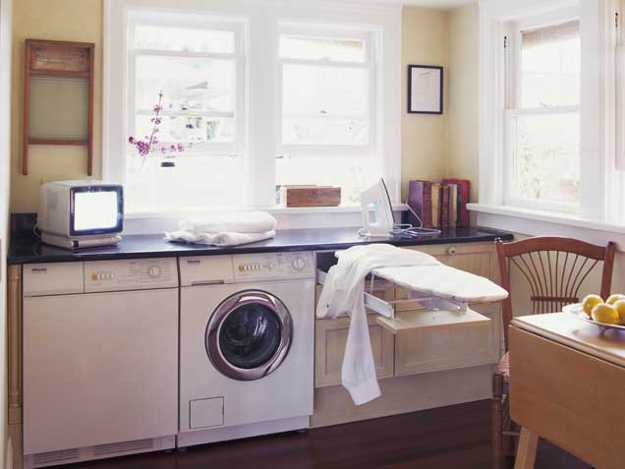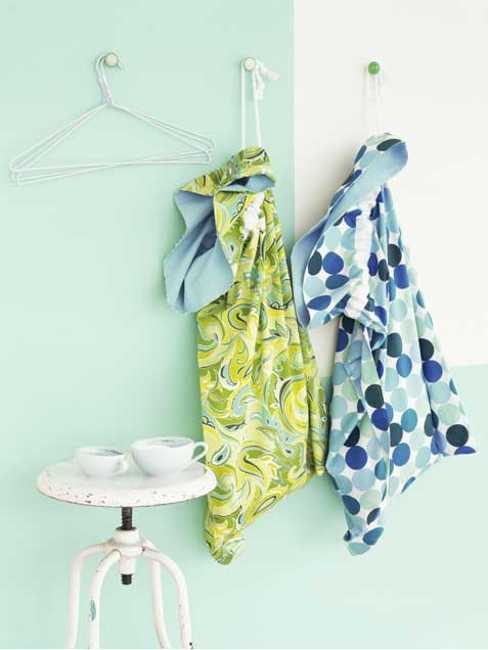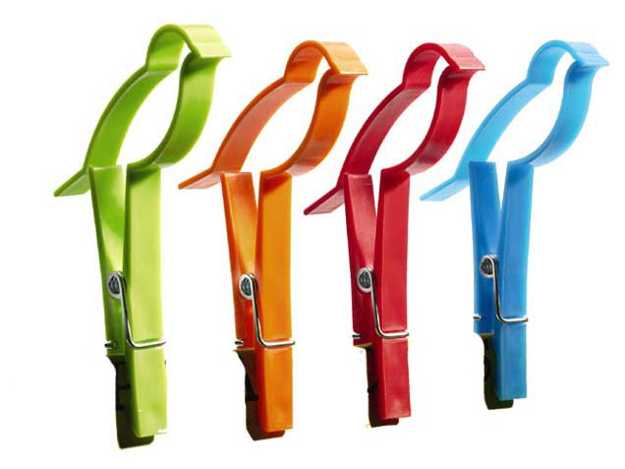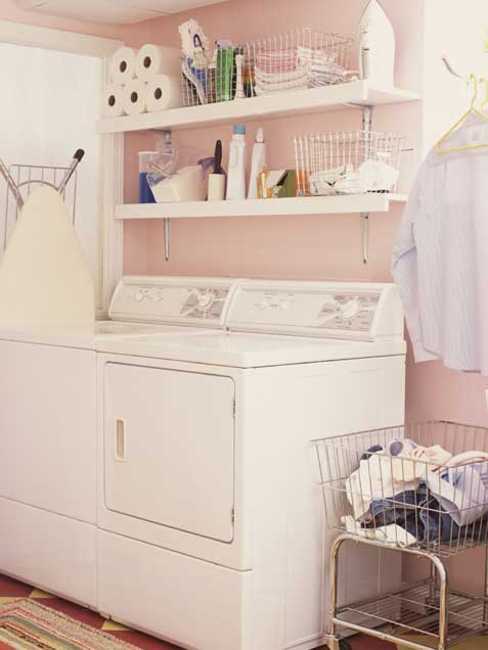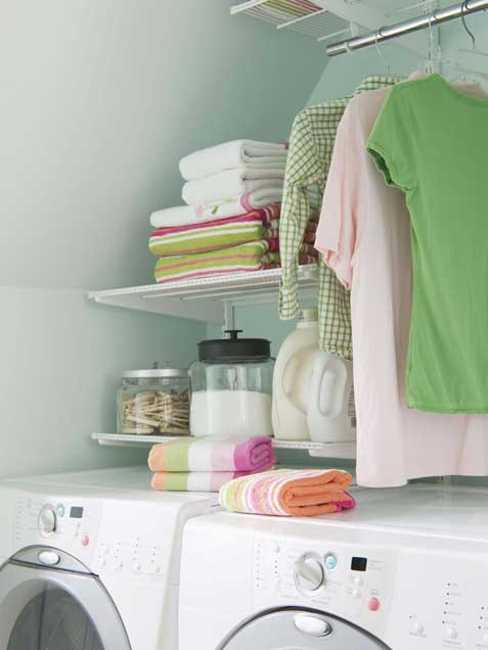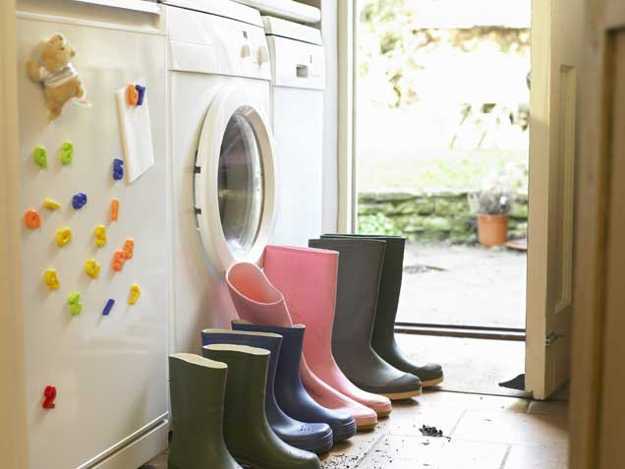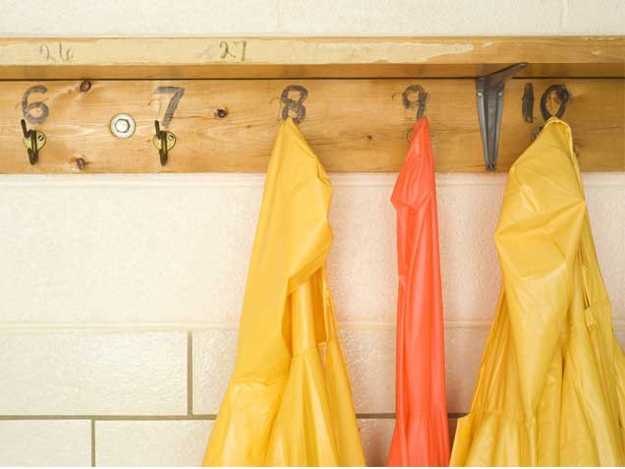 It is possible to find enough space for a small bedroom even in a tiny apartment or home. Here are smart...
and enjoy free articles sent to your inbox