10 Modern Interior Trends in Decorating with Stencils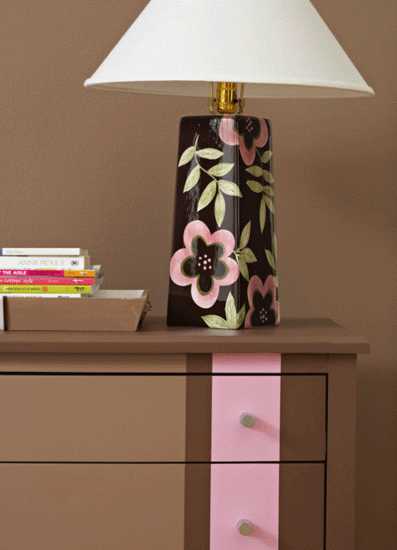 Table lamp decorated with floral and green leaf patterns, modern interior decorating ideas
Interior decorating with stencils is a great, fast and inexpensive way to redesign your home, dramatically changing the look and feel of your room. Stencils are excellent for adding a personal touch to wall design and furniture decoration, bringing more color and unique pattern into your room.
Stenciling designs offer unlimited possibilities to create fabulous wall decoration and amazing furniture pieces with colorful patterns or personal signs in various shapes and color combinations. Stenciling designs look fantastic in complementing, analogous and monochromatic colors, turning wall design and furniture decoration into true art.
Stencils are popular wall decoration technique. Many beautiful stencils can be bought at your local art supplies and home improvement stores, but self-designed, handmade stencils are very simple to make and truly unique, demonstrating your talents, resourcefulness, creativity and personal style.
Stenciling images and pattens on wall and furniture, 21 charming room decorating ideas
Modern interior decorating and home staging trends for 2012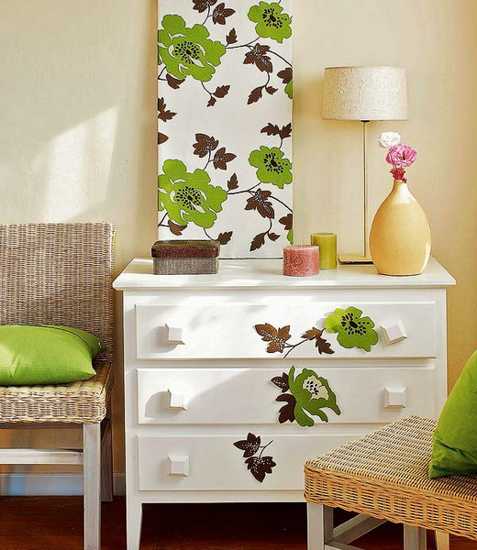 Handmade stencils
Stencils can be made of thin plastic or cardboard, covered with a few coat of paint. Select cardboard or plastic pieces that you can cut with a craft knife. Make a sketch or few sketches for your stencils and choose the one you like. Cut it out with a sharp craft knife.
Using a stencilы, you can mask irregularity and attractively decorate empty walls. Stencils are also great for wallpapers. You can add the color that matches your home decor to wall paper pattern, creating a harmonious and very personal interior.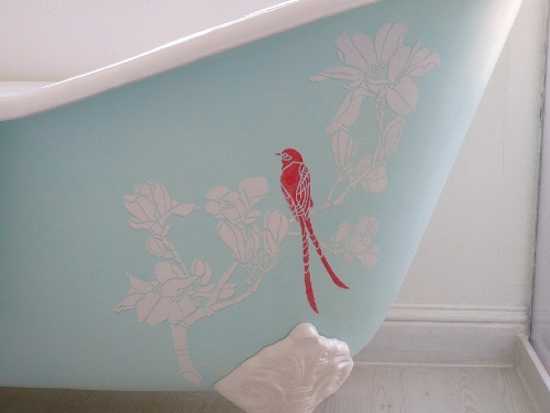 10 modern interior trends in decorating with stencils
1. empty wall decorating with stencils and appliques made of wallpaper or fabric;
2. using stencils for adding color accents to old or modern wallpaper patterns;
3. interior window frame and door decoration with stencils;
4. using stencils for decorating bathtubs and home appliances;
5. stencils for glass decorating (glass doors, windows, glass decor accessories, glass wall shelves, etc.)
6. decorating lighting fixtures and lamp shades with stencils and fabric appliques;
7. wood shelves and furniture decoration with stencils and fabric appliques;
8. small interior decor accessories (vases, book holders, small wood shelves etc.) decorated with stenciling designs;
9. unique ceiling designs created with stencils;
10. Animals and birds images are popular trends in decorating with stencils. Stencils designs, inspired by the nature,  floral and green leaf patterns, abstract decoration patterns and geometric designs are modern interior trends also. Classic and oriental patterns are ideal for traditional and ethnic interior decorating.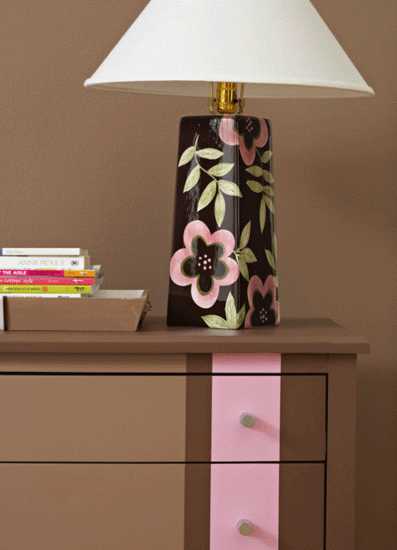 Interior decorating with stencils is an economical, artistic and exciting. Modern stencils, combined with some patience and effort, dramatically redesign your room, adding unique and intimate details to modern interior decorating.

More from decoration patterns

Throw pillows in various colors, designs, and patterns are one of the easiest ways to refresh your room design and inject...