10 Home Staging Tips and Modern Interior Design Ideas Creating Reading Corners

Decorating Ideas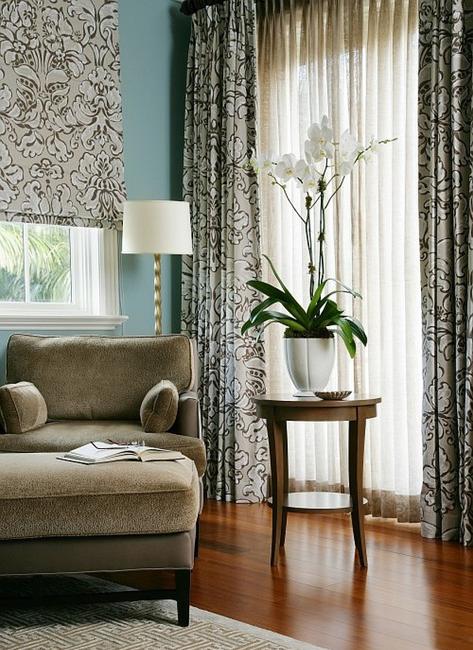 Modern interior design ideas for creating the reading area by the window, upholstered chair and ottoman, floor lamps and side table with house plant
VALENTINES DAY IDEAS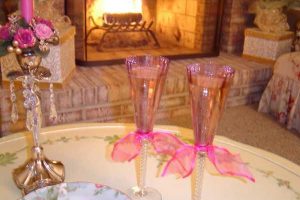 Modern interior design ideas blend comfort and functionality with visual aesthetics. Elegant book storage, bright lighting, and comfortable seats create pleasant and inviting places for reading. Lushome shares ten simple home staging tips and beautiful interior design ideas for book fans. Attractive furniture placement and layouts for bookshelves, efficient lighting design, and comfortable furniture help arrange cozy corners for reading.
Modern ideas and practical home staging tips help add functional and stylish areas to your rooms. Busy lifestyle gives just a few minutes for relaxation, but cozy reading corners make this time pleasant and memorable. Comfort and functionality improve lifestyle, enhance the interior design, and make homes feel welcoming and peaceful.
A reading area is a great addition to any home. It provides a gorgeous place to escape from all everyday tasks and problems, relax, and read in style. A comfortable chair or window bench seats, a lamp, and a book are all you need to enjoy your quiet moment. A beautiful view from the room just increases the pleasant and calming effect.
22 modern ideas for home library designs in large rooms and small spaces
Small home library designs, book shelves for decorating small spaces
Modern interior design ideas for reading corners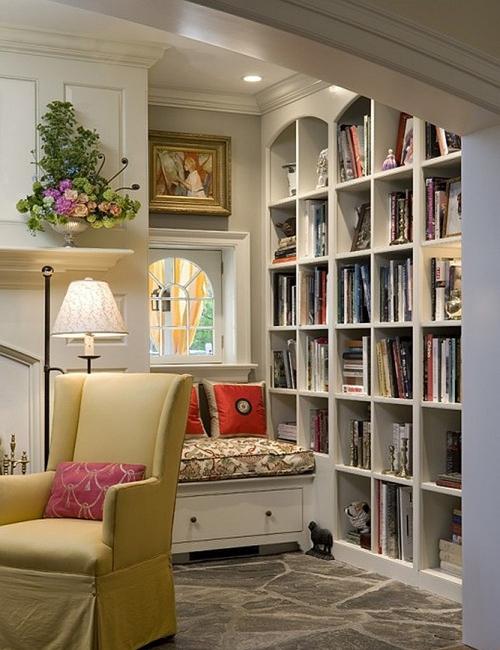 1. These quiet and peaceful places should reflect individual tastes, home interior decorating style, and personal lifestyle.
2. The best place for reading is not in a dark corner or under a stair. Alcoves with windows, in bedrooms, dining rooms, kitchens, family rooms or hallways, attic spaces, and sunrooms are the right places for creating inviting, bright, and cozy nooks.
3. Interior design ideas that you choose for creating a nook need to complement and enhance the rest of your room design and harmonize your house.
4. The seating area needs to balance the layout of your living space, emphasizing the comfort and beauty of your home, providing some privacy, and personalizing the interior.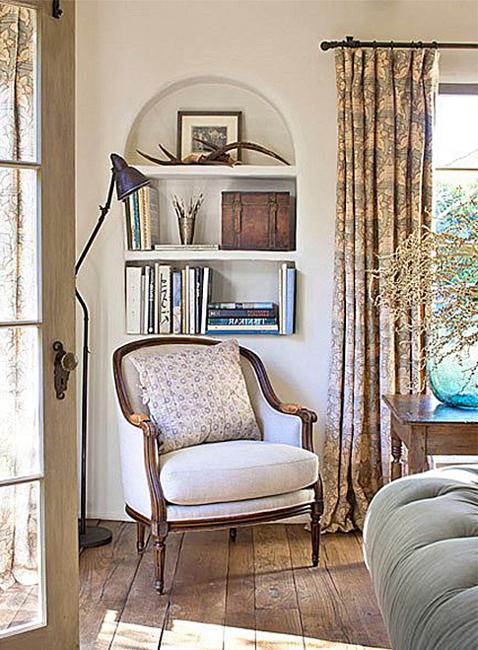 5.  Comfortable window benches or chairs, foot rests, small side tables and soft cushions create beautiful and relaxing spots in modern houses.
6. A seating area needs to be close to your bookcases or bookshelves.
25 window seat design ideas bringing coziness into modern interiors
25 modern interior design ideas for reading nooks
7. Lighting is another essential element of modern interior design and decorating. Natural light saves money and make a reading nook looking bright and inviting without increasing your electric bill. A comfortable space by the window is an ideal option for functional and attractive room design.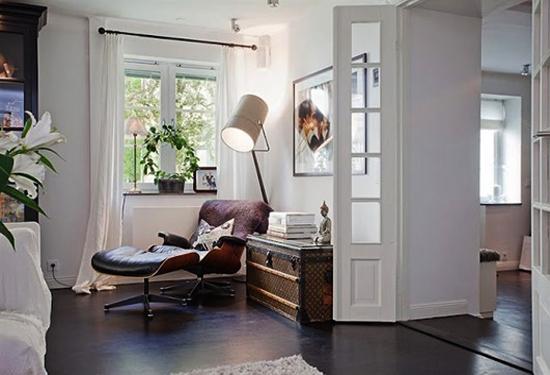 8. Lighting fixtures add coziness to small spaces, improve the functionality of a seating area, and beautifully accentuate the interior decorating. Space saving and energy efficient modern lighting fixtures are perfect for stylish small rooms.
Modern interior decorating, 25 ideas for cozy room corners
Cozy window seat designs and inspirations
9. A side table is a handy item for bringing a cup of tea or coffee. A foot rest is a functional and decorative accent that increases a comfort feel of your reading nook design.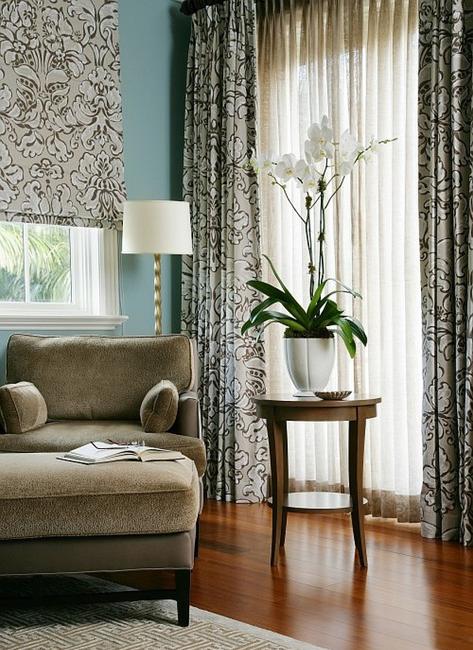 10. Window curtains, blinds, and shades are necessary accessories for creating comfortable and modern interiors. Keeping windows open and using window coverings only when needed make rooms look spacious, bright, and beautiful.
25 creative book storage ideas and home library designs
11. The relaxing retreats are small and personal spaces, and interior decorating needs to reflect these facts. Decorated with your favorite paint colors, wallpapers, paintings or photography art, quotes from books you like, crafts or your family photos, the walls add a warm feel to the intimate retreats. Unique home decorations that evoke pleasant memories help relax and feel happy. They are ideal accents for giving a personal touch to your room decorating.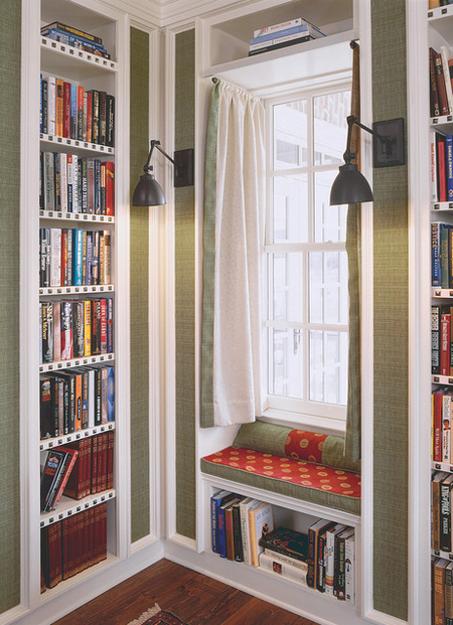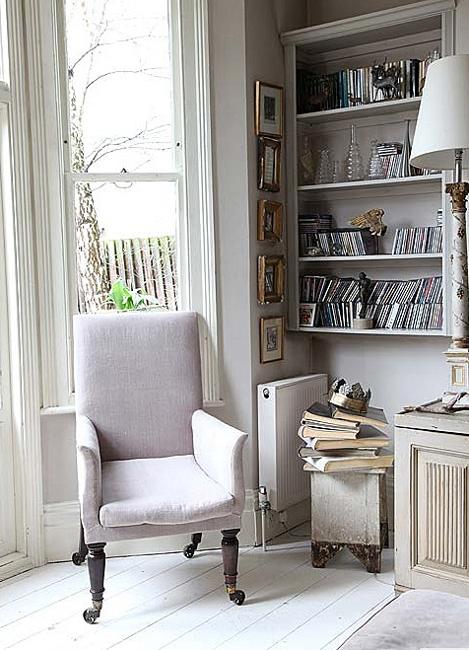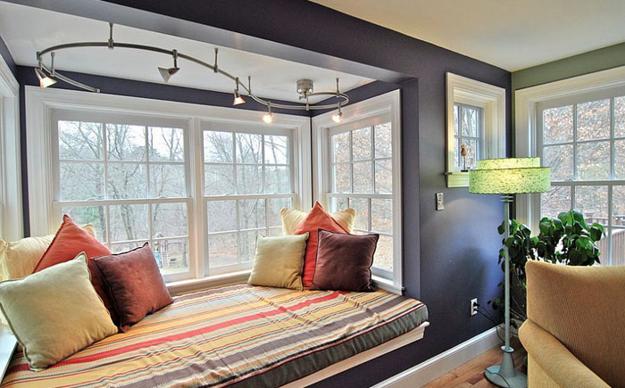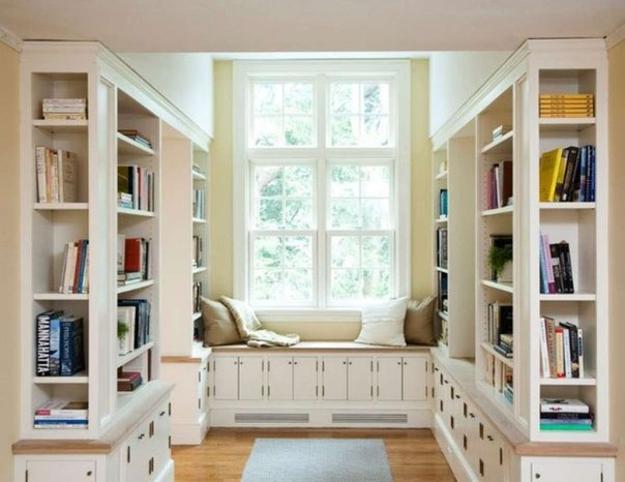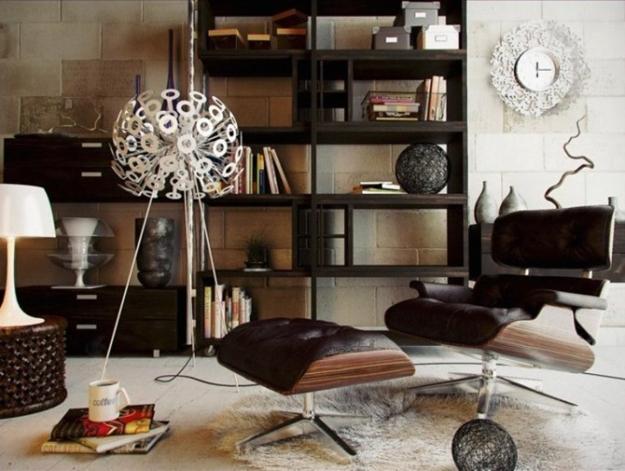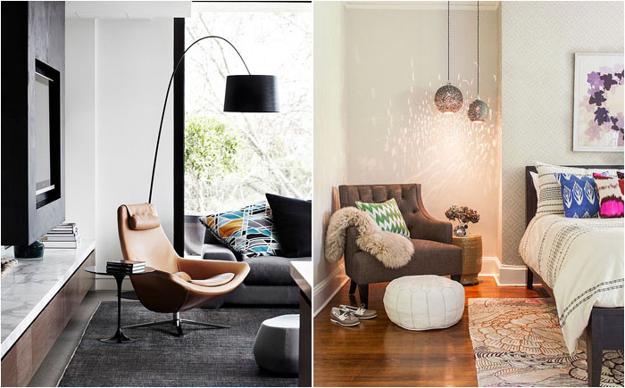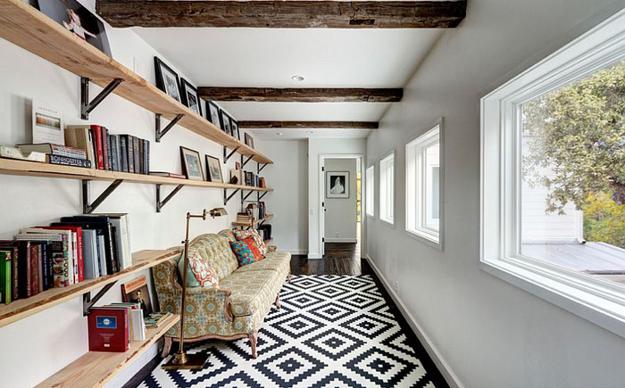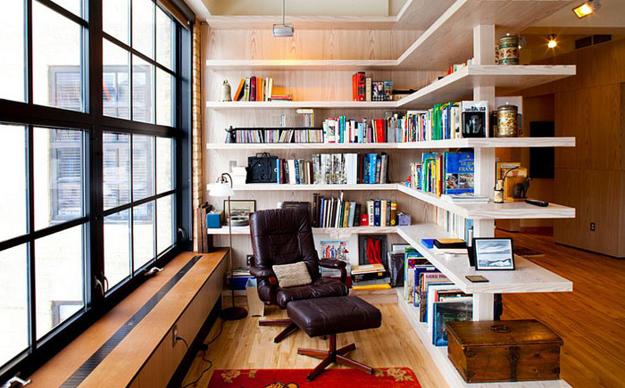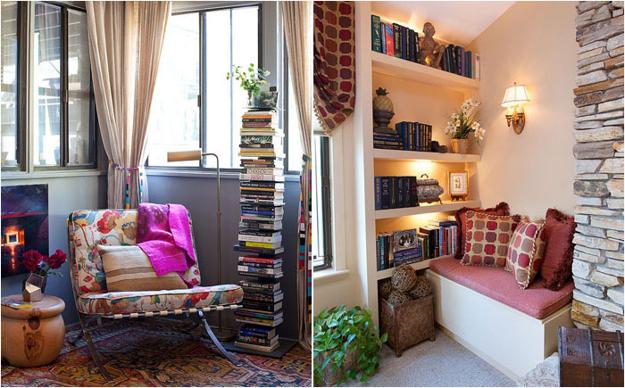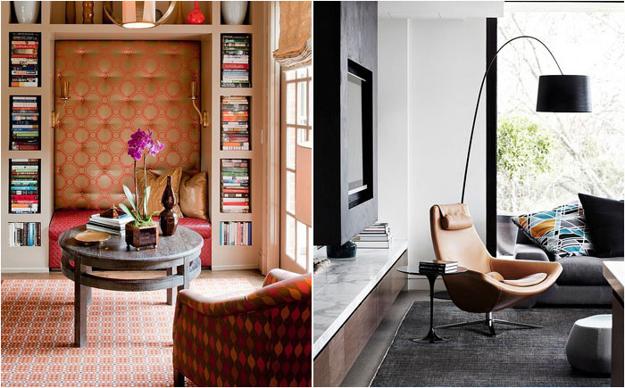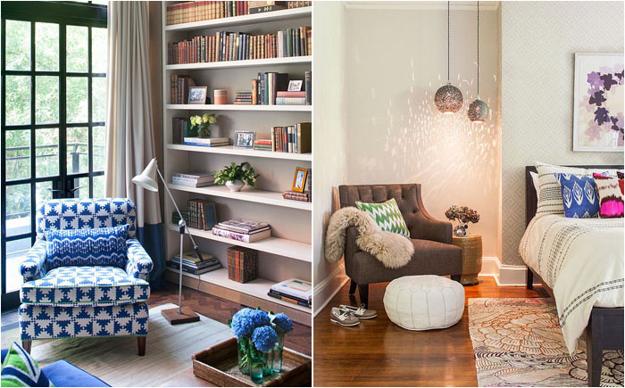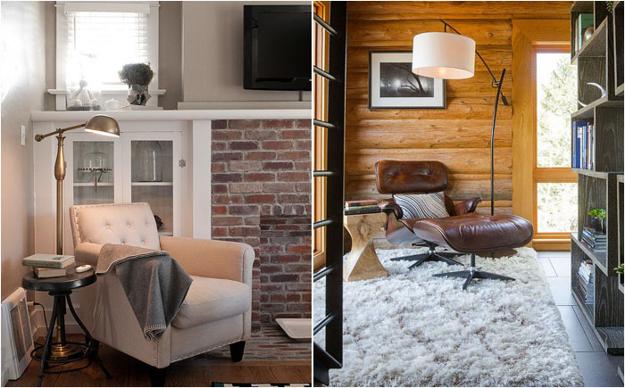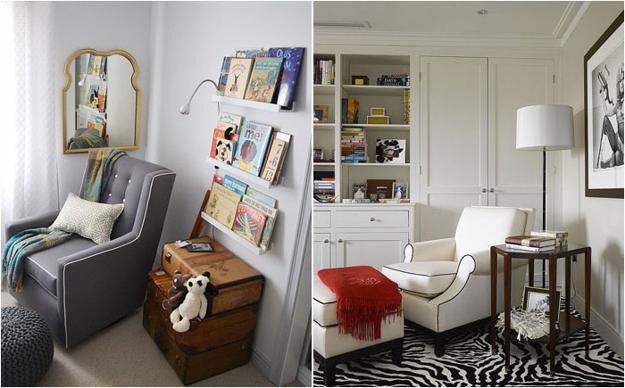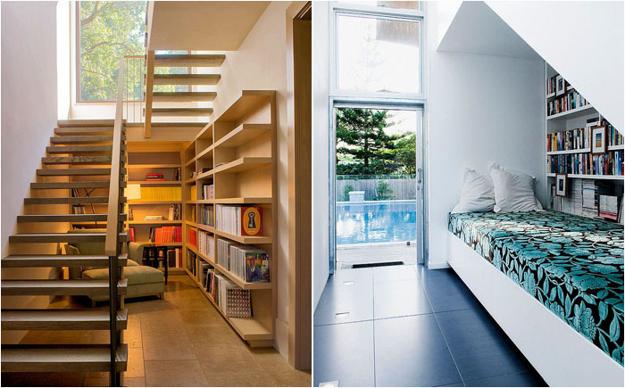 It is possible to find enough space for a small bedroom even in a tiny apartment or home. Here are smart...