10 Creative Ideas for Accent Wall Design with Ethnic Wicker Dishes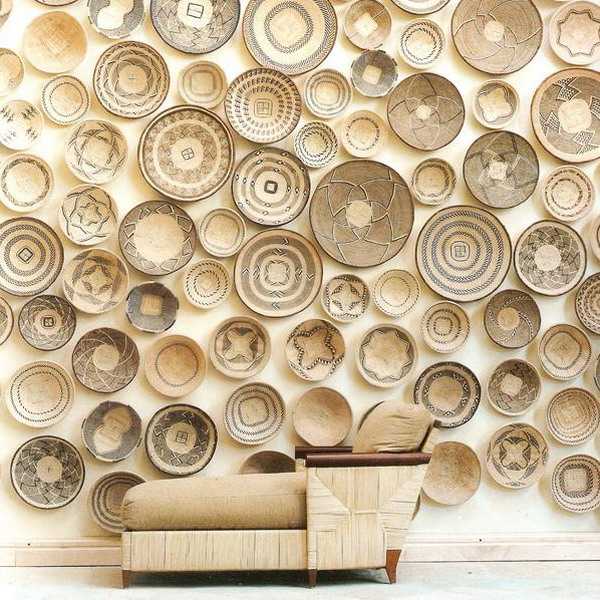 Modern wall design with handmade ethnic wicker plates and bowls in various sizes
Ethnic wicker dishes and baskets are very decorative and made of natural materials. They are great material for accent wall design which displays handwooven items in various sizes, shapes and colors. Ethnic wicker dishes come from South Asia and Africa and bring warmth of skillful hands and stunning patterns into interior decorating. Here are 5 creative, practical and impressive ideas for modern wall design with decorative wicker dishes and baskets.
Ethnic wicker dishes and baskets are perfect eco friendly materials that add texture and natural colors to modern wall design. Round or oval, these cheap home decorations look fantastic with wicker or wood furniture and decorative fabrics made of natural fibers. The most creative way of wall decorating with these gorgeous ethnic items is to mix them with existing items.
Wicker or solid wood furniture, combined with natural home fabrics and decorative wicker dishes or baskets create beautiful rooms with charming flavor of ethnic interior decorating and colonial style. Unique ethnic crafts and traditional south Asian or African decoration patterns, bamboo blinds and decorative wicker dishes blend well into modern interior decorating in eco-style, enriched with Asian-African warmth and charm.
Modern wall design ideas using ethnic wicker dishes and baskets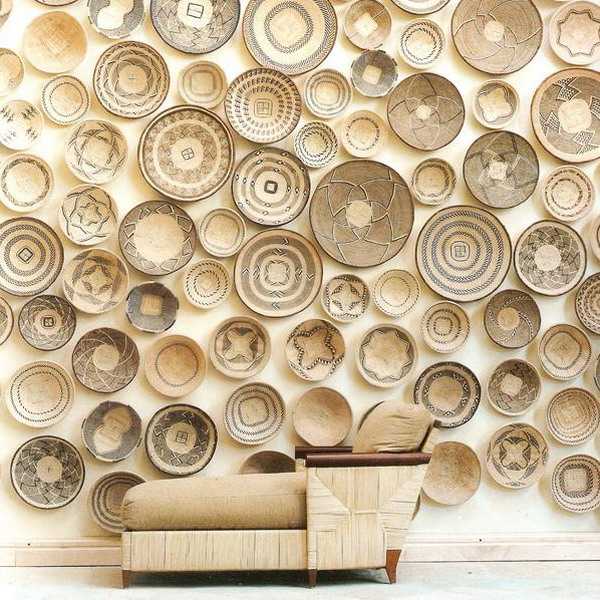 Ethnic home decorations are inexpensive and dramatic. Wicker dishes and baskets create textured, unusual and modern wall design, adding dimension to interior decorating and creating a relaxing atmosphere in a room.
Making a large wall design arrangement with small and large wicker plates, bowls and baskets creates a striking focal point and a big impact. Unusual  accent wall design makes a statement. Arranging these amazingly decorative plates and baskets on your empty wall adds soft rounded edges to interior decorating and romanticizes wall design.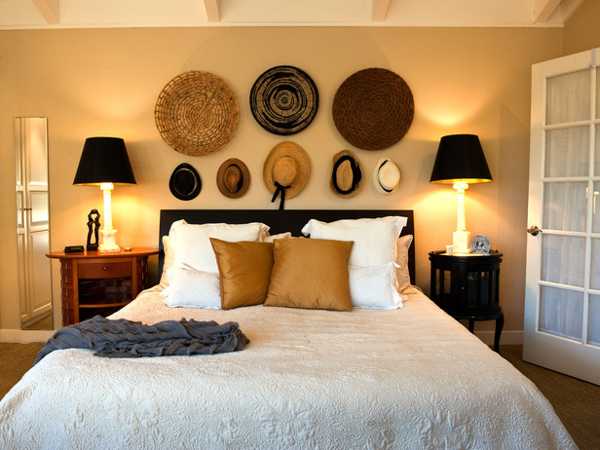 Impressive craftsmanship and natural materials, unique color combinations and traditional ethnic decoration patterns that adorn these handmade home decorations spice up modern wall design ideas and add a unique feel to interior decorating. Even a single large wicker dish or basket adds lots of interest to wall design and enhances a room with a gorgeous ethnic decoration pattern and handwooven look.
Modern wall decoration, 11 simple DIY wall decor ideas
Modern wall decor ideas in patchwork fabric style, wall design trends
Modern interior decorating with Juju hats made of bird feathers
The wicker plates, bowls, baskets and serving trays are excellent material for personalizing your empty wall design. Asian and African wicker dishes are versatile and can be used for any interior decorating, creating unique bed headboards, striking staircase or room wall design ideas. Wooven wicker dishes and baskets look harmonious with hats and wood accessories, wicker lamp shade ans storage baskets offering a great way to save money and appreciate the beauty of original designs.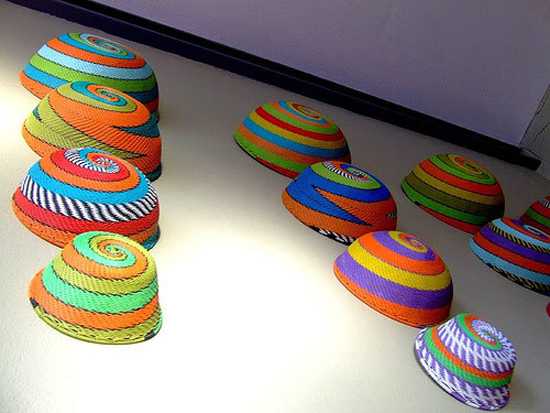 How to restore fresh look to dusty wicker dishes and baskets used for wall design
1. Brush away the dust
2. Wash with a sponge or micro-fiber cloth and cold water and wipe over all the wicker surfaces.
3. Tuck in any loose wicker ends with a small dot and glue.
4. Apply furniture polish. Spray it on a folded paper towel and apply to wicker item.
Keep wicker home decorations out of direct sunlight, dust regularly with brush attachment on vacuum. Indoor heat will dry wicker decorations out, so once a month wipe the decorative accessories down with a damp cloth to add moisture.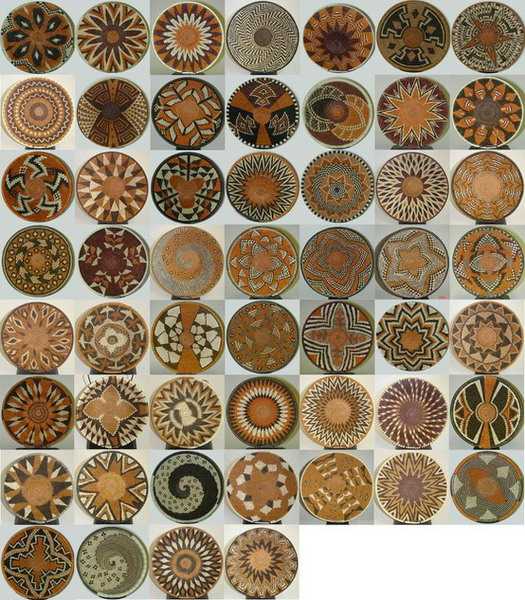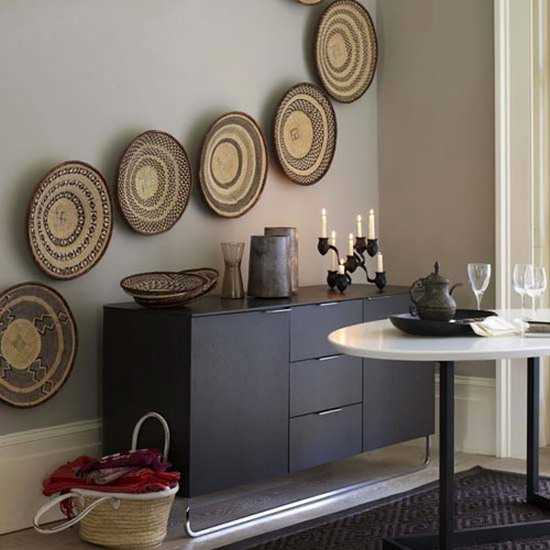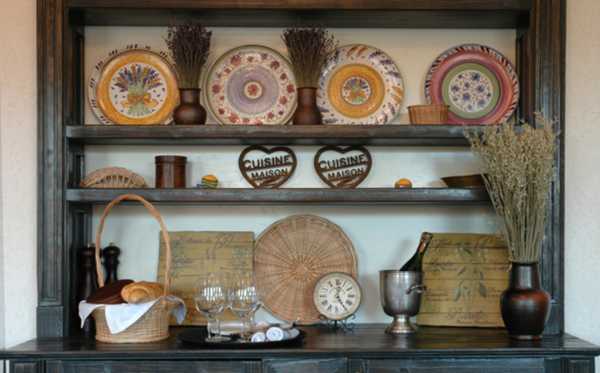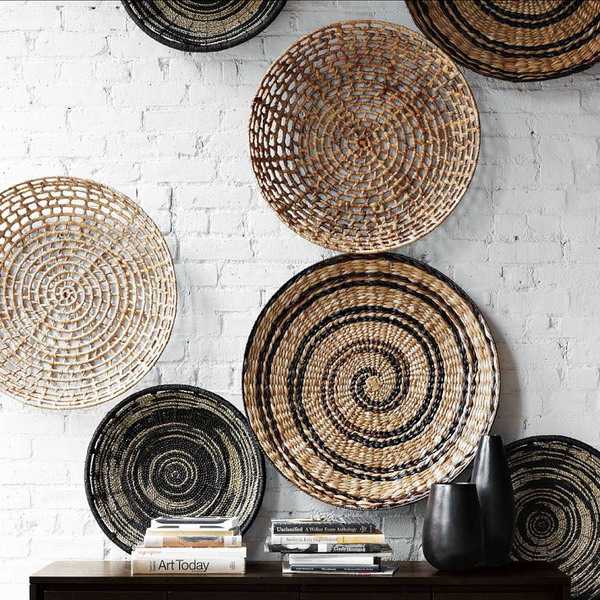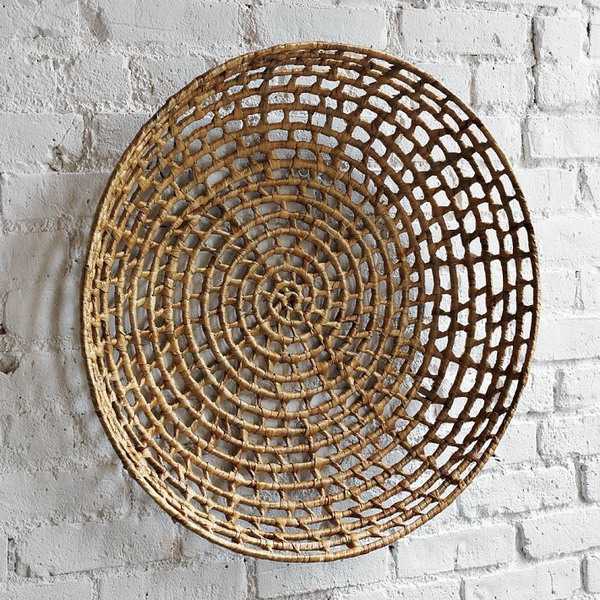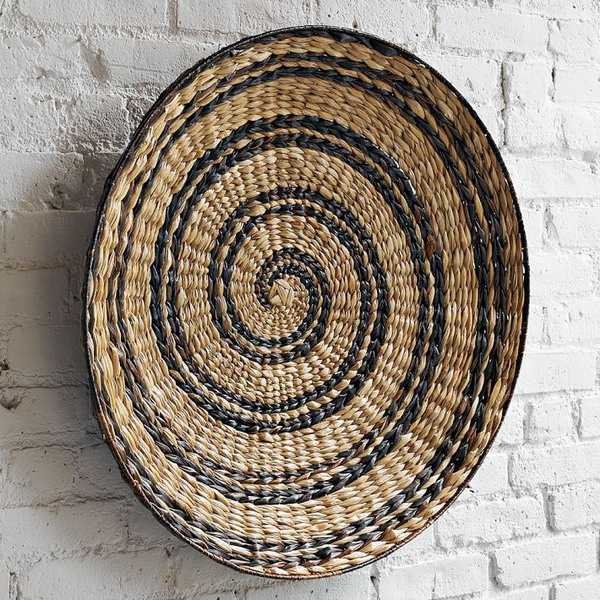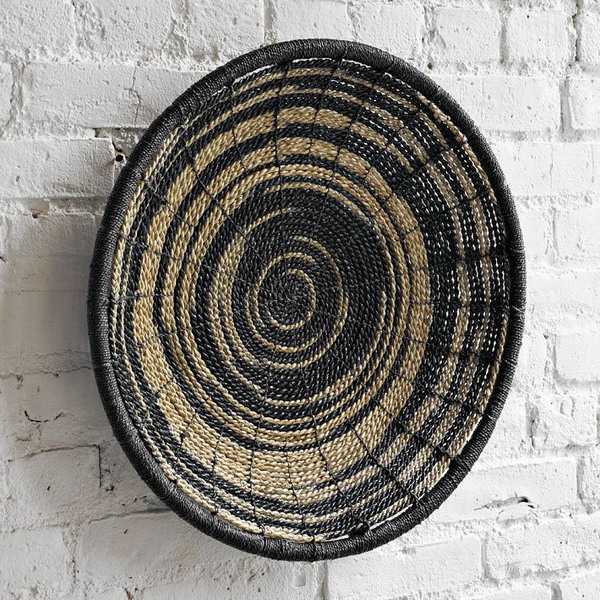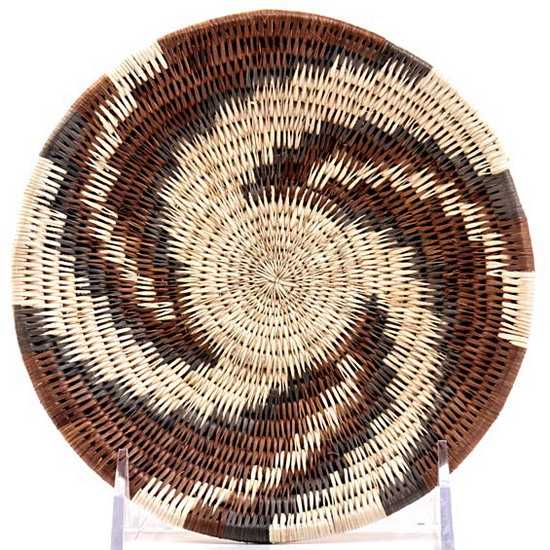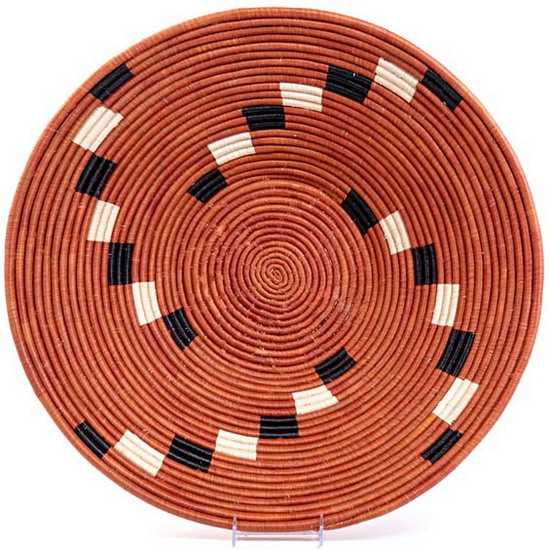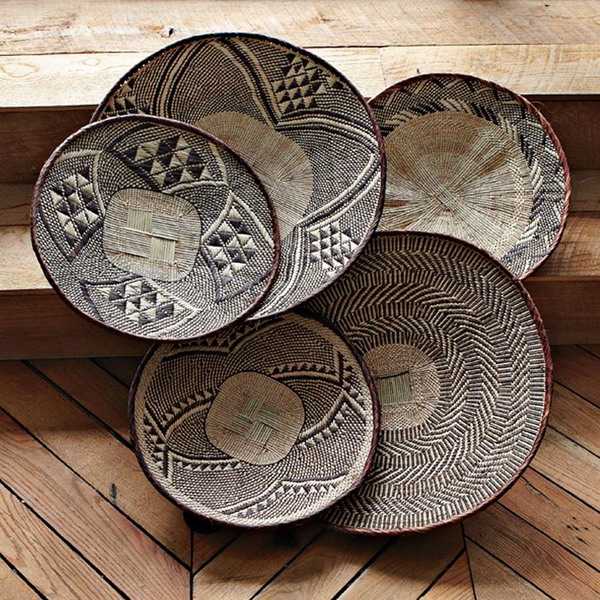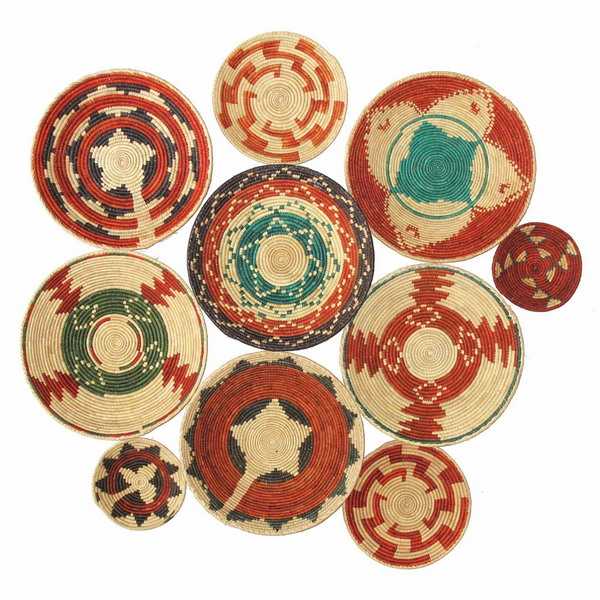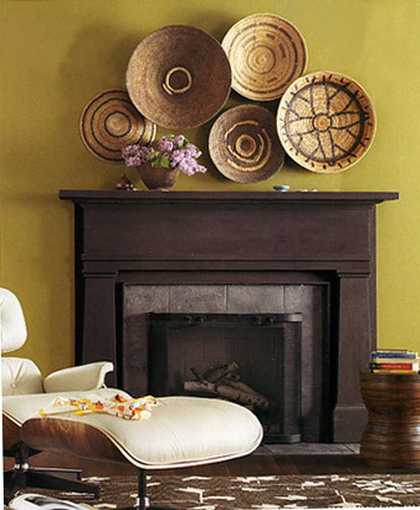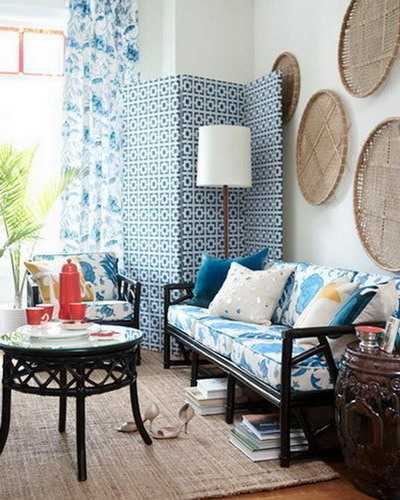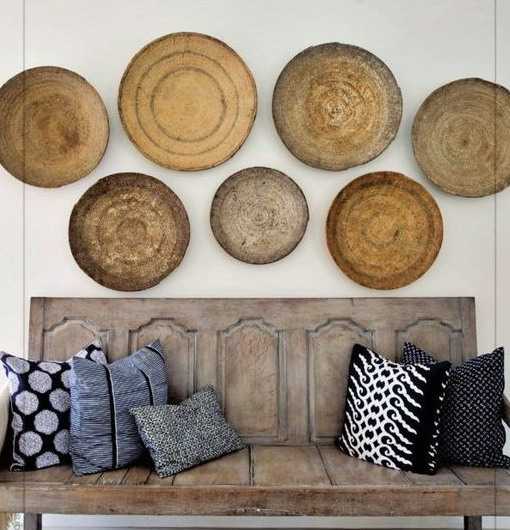 From traditional ceramic tile designs to trendy wood-like, shiny metal, and mesmerizing glass, there is seemingly unlimited ways to brighten up...