Yard Landscaping with Black Rocks, Popular Stone Types for Modern Landscape Design

Decorating Ideas

Outdoor Living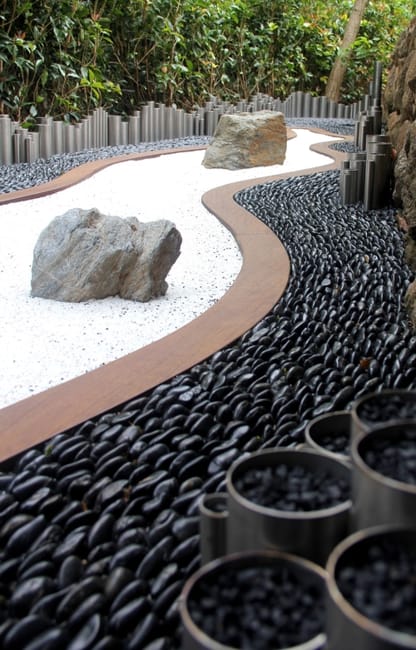 Asian rock garden design with boulders, small white rocks, and black pebbles
landscaping rocks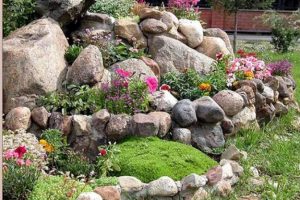 Black rocks are excellent materials for modern yard landscaping. If you overlooked black rocks in your outdoor home design, check out the Lushome collection of beautiful landscaping ideas and get inspired to add more contrasts with black rocks. The eye-catching stones in dark gray, bluish-black, and black colors can take your backyard or front yard landscaping to the next level. Black rocks capture attention and beautifully accentuate various creative elements in your outdoor home design.
Black rocks come in various beautiful shapes, sizes, textures, and colors. You can choose one type of landscaping rock that fits in with your front yard or backyard ideas. While a few black stone types can be pricey, most dark landscaping rocks offer budget-friendly materials for decorating your outdoor living spaces.
White rocks in yard landscaping, creative contemporary design ideas
Landscaping rocks in Japanese gardens
Yard landscaping with black stones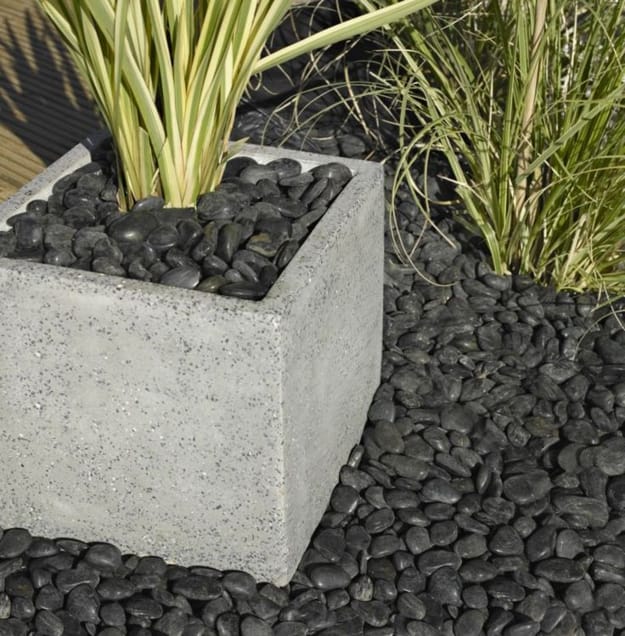 Black pebbles have a smooth, polished texture making them a popular addition to a modern landscaping design. Black stones work lovely next to concrete walkways since the dark color creates a beautiful contrast and plays off the light gray concrete. Black rocks look gorgeous when installed near a white rock bed or a white house wall. These stones add an extra dimension to yard landscaping while complementing the lighter colors nicely. Also, these landscaping rocks feature a dark color variation that adds a little different texture and interest to the overall look of yard landscaping.
How to add beach pebbles to yard landscaping, modern backyard designs
Rock water features in yard landscaping
Spectacular backyard ideas, waterfalls in yard landscaping
You may not realize how many black decorative landscaping rocks you can use in your yards. Black stones, lava rocks, and glass come in many black, bluish-gray, and dark gray tones with different textures, shapes, and sizes. These rocks can quickly elevate your yard landscaping, offering fabulous contemporary options to develop modern landscape designs.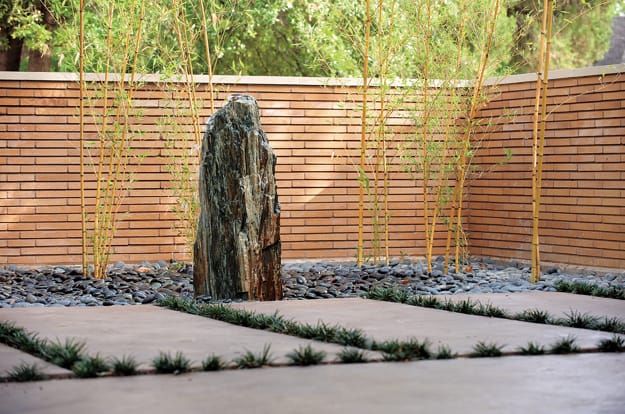 Types of black landscaping rocks
1. River rocks are the most popular, smooth, polished stones.
2. Black marble stones have beautiful white streaks.
3. Black beach pebbles are in uniform black without hints of other tones.
4. Quartzite landscaping rocks come in rich black and have smooth texture and shape, like beach pebbles.
5. Deep black polished pebbles have glossy surfaces.
6. Obsidian landscaping rocks look like glass pieces in rich black color.
7. Black landscape glass is a budget-friendly option.
8. Lava rocks are lighter than other landscaping rocks and have rough surfaces.
9. Black basalt are unpolished stones in deep black color.
10. Black granite has a hint of color, like white, brown, and gray.
11. Slate has a slightly ripped surface that is appealing.
12. Black boulders create beautiful focal points that stand out and add artful pieces to yard landscaping ideas.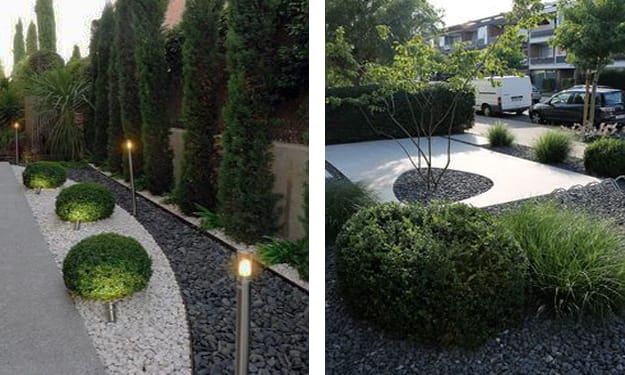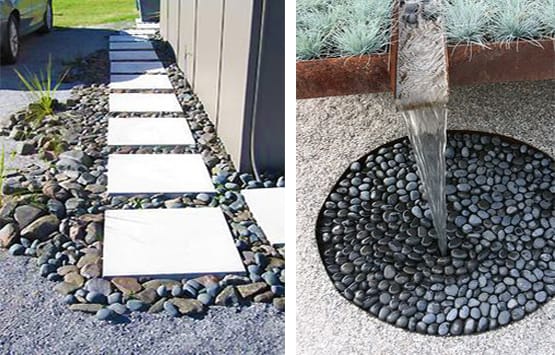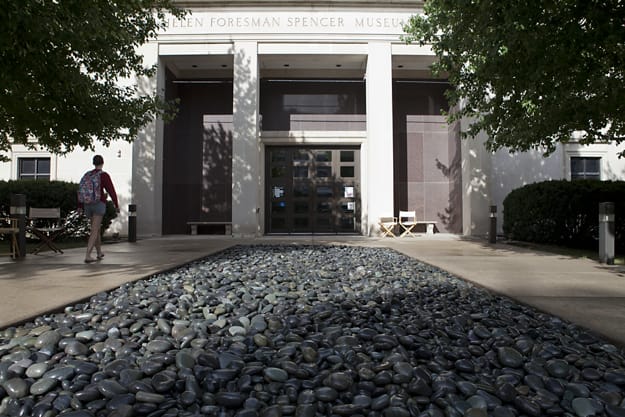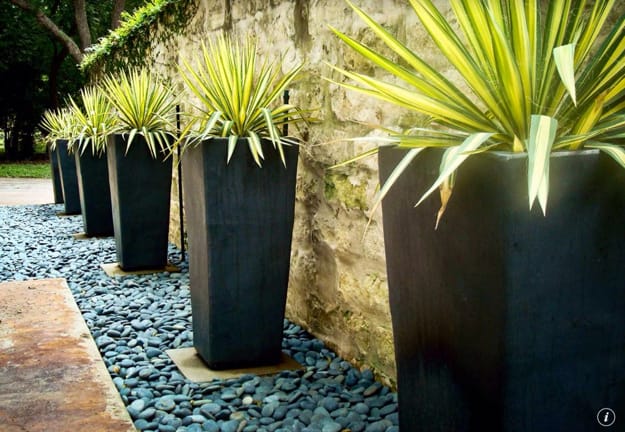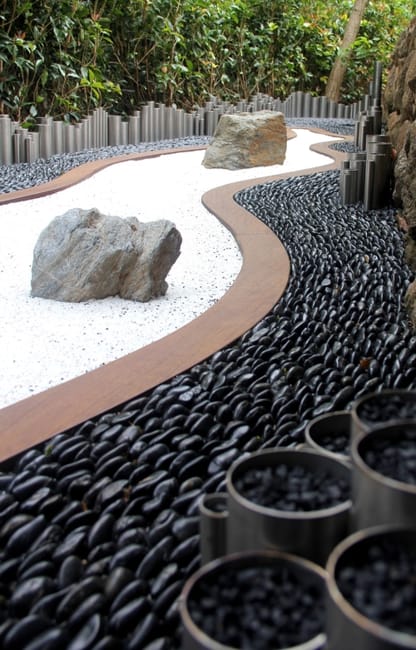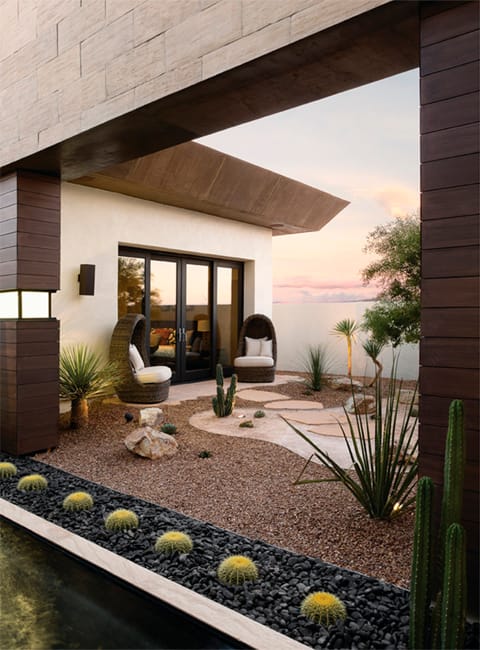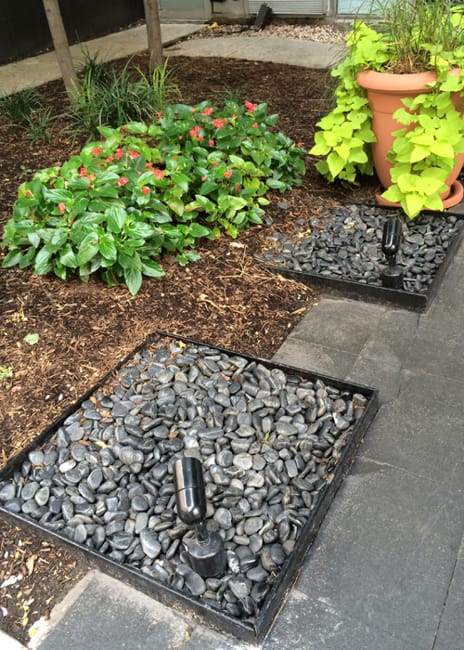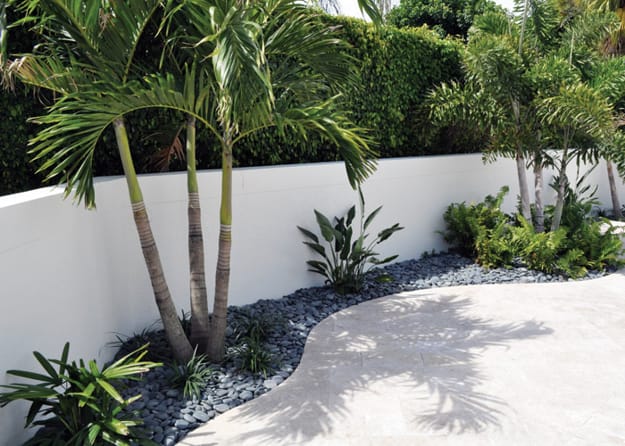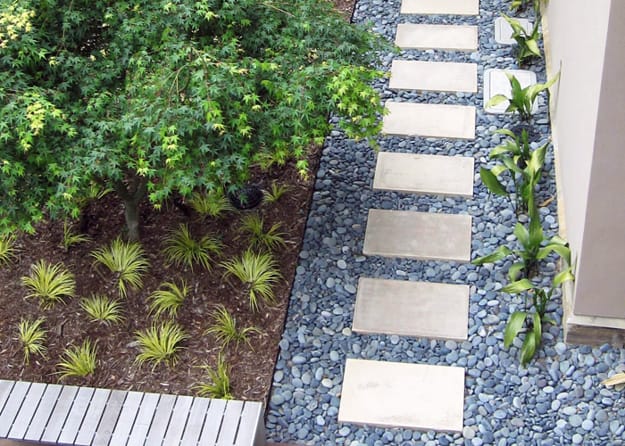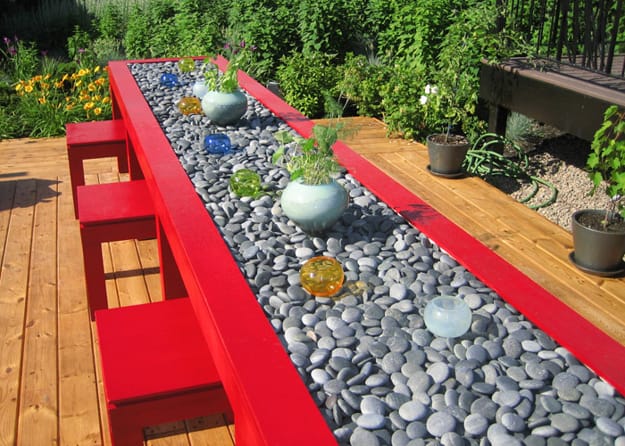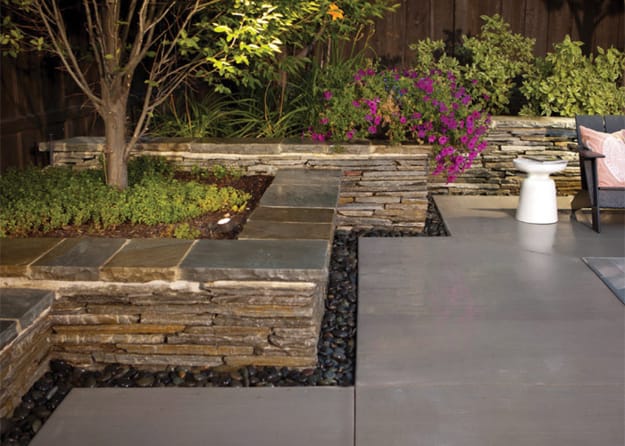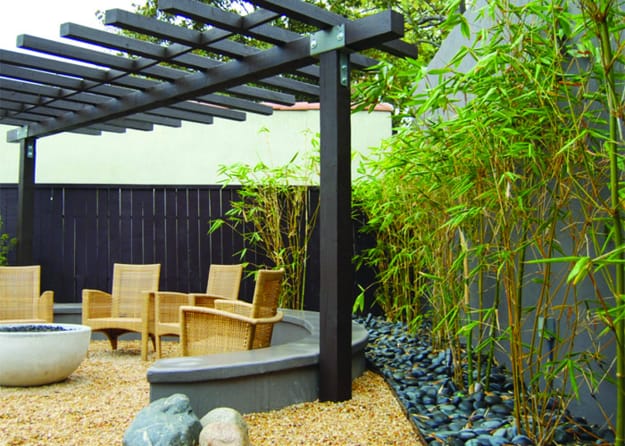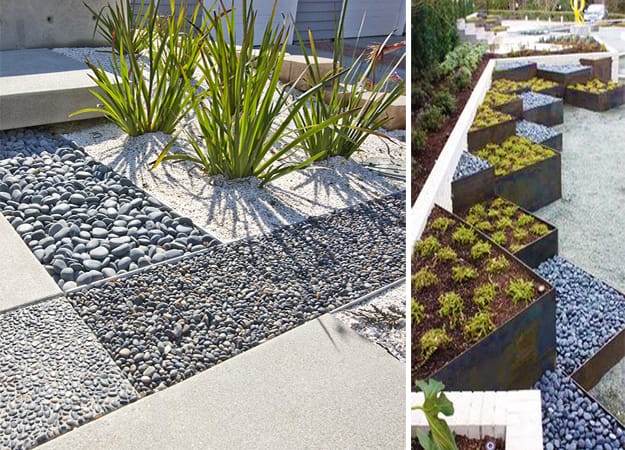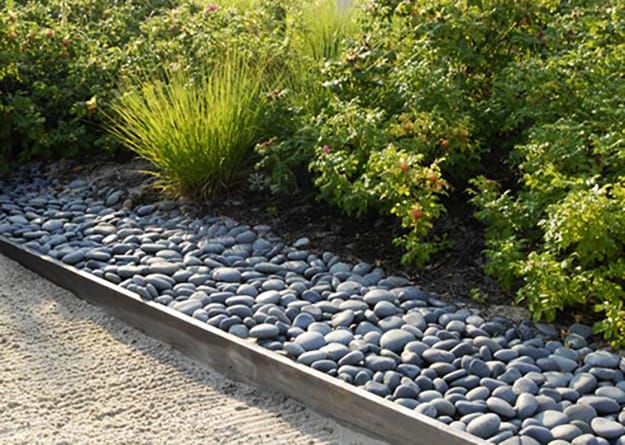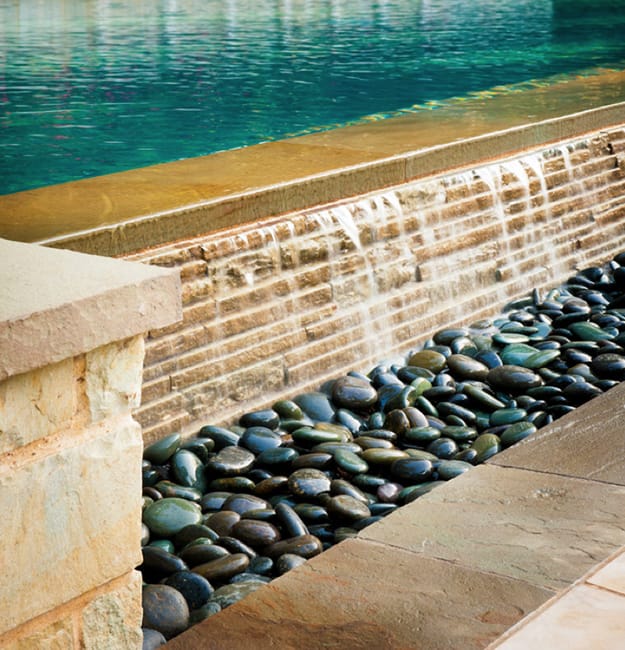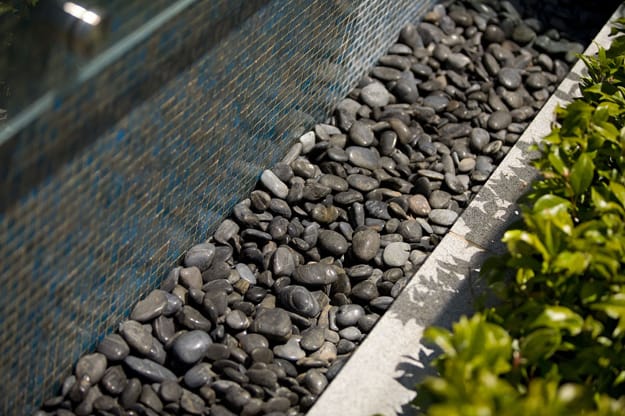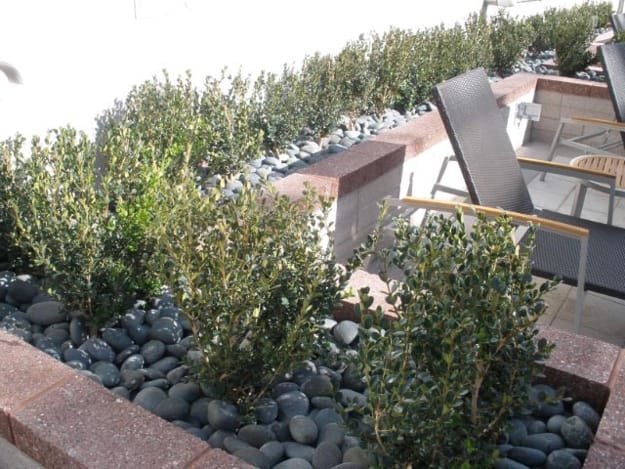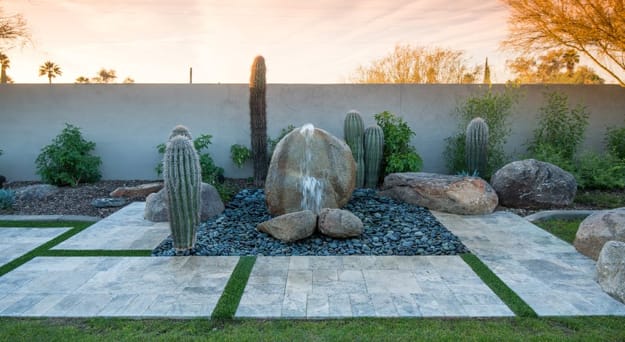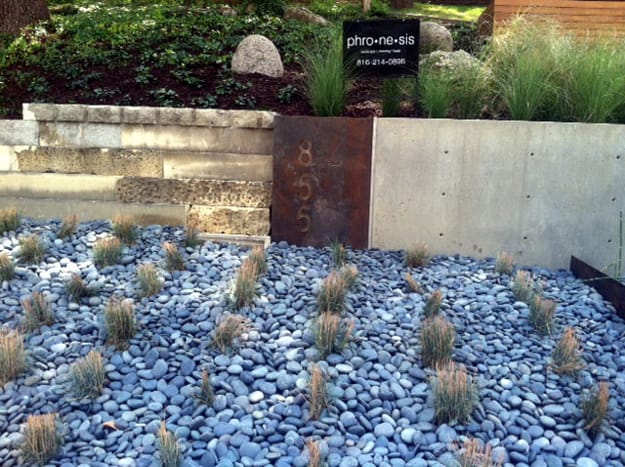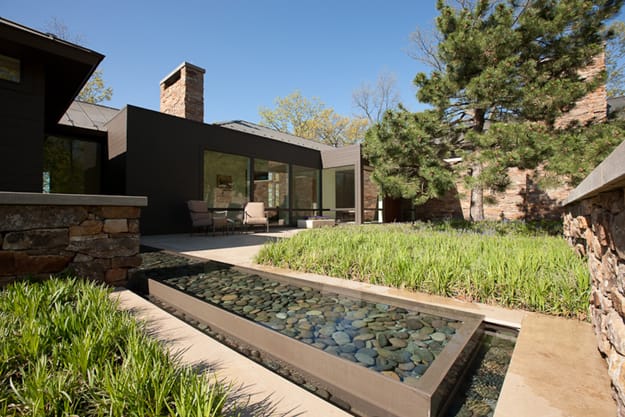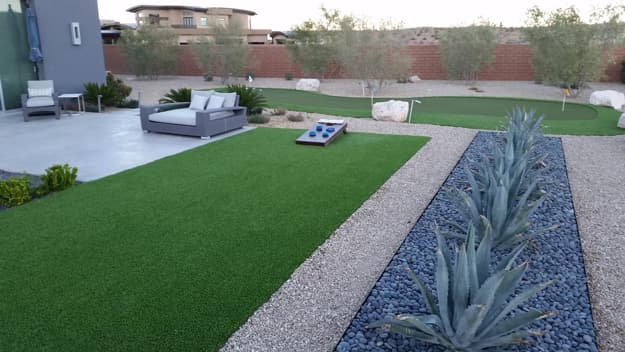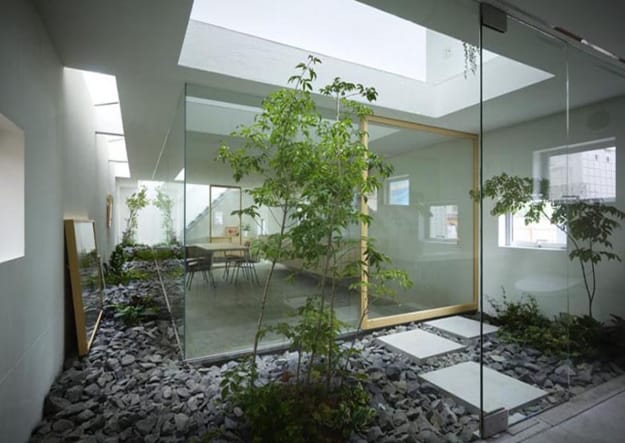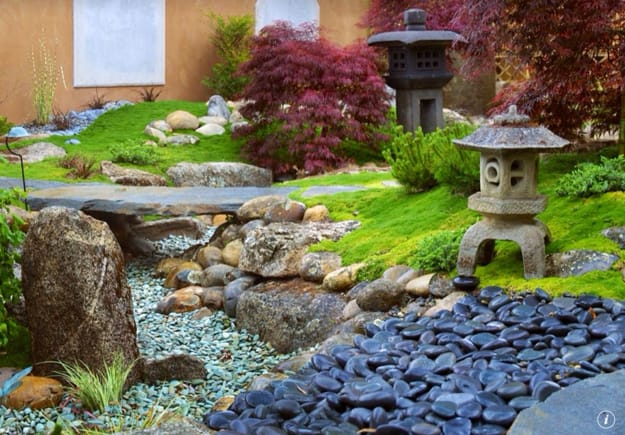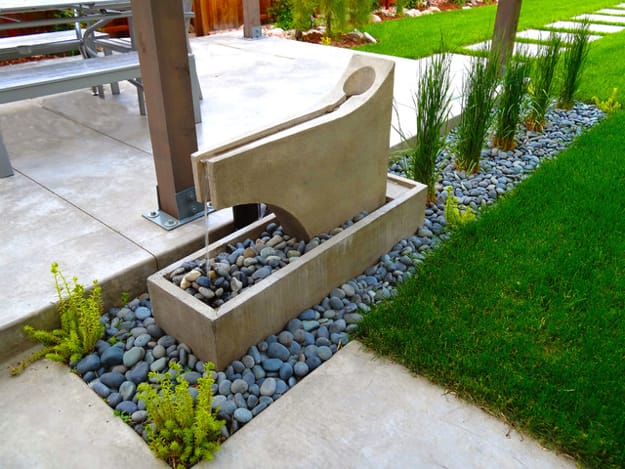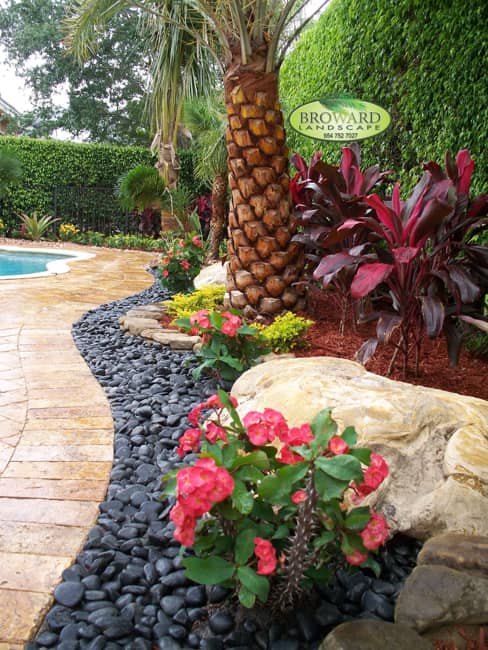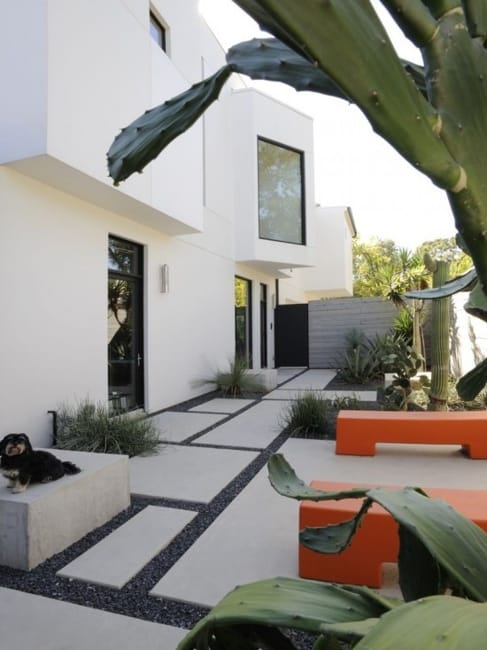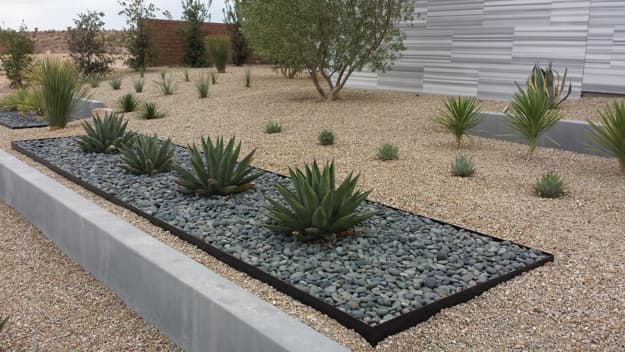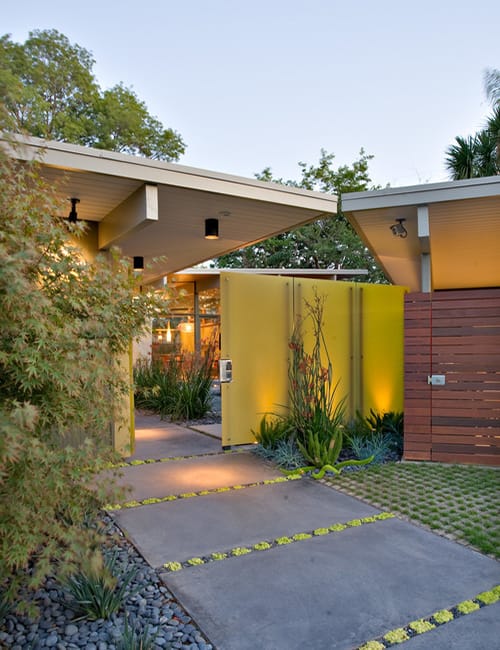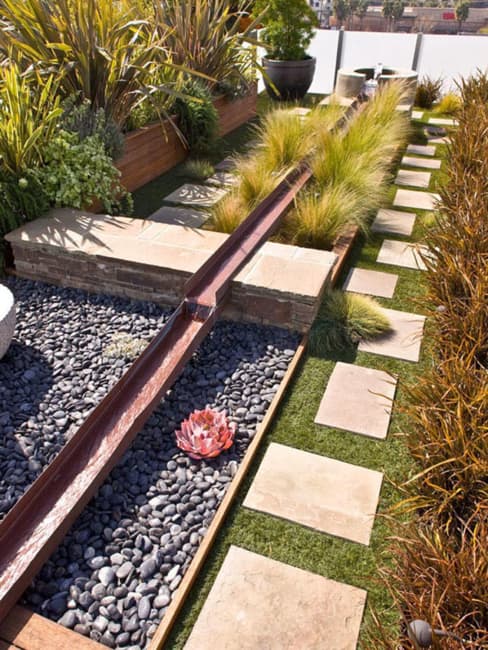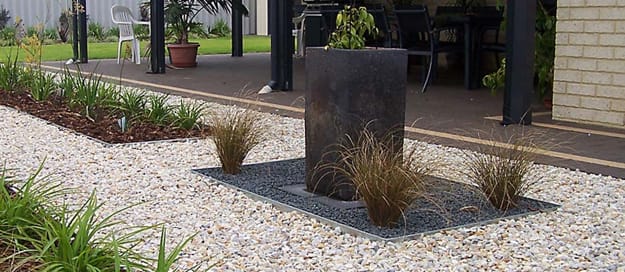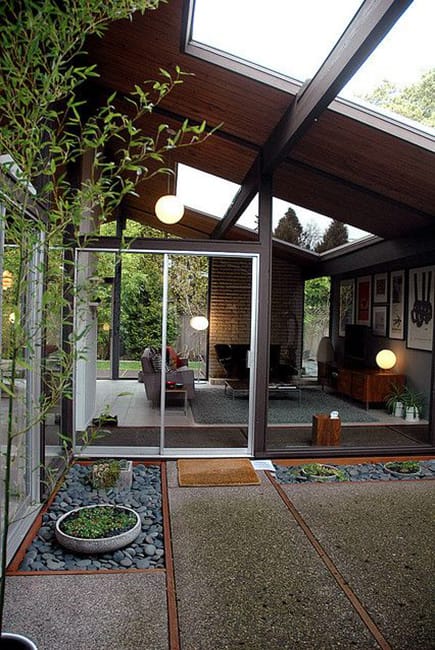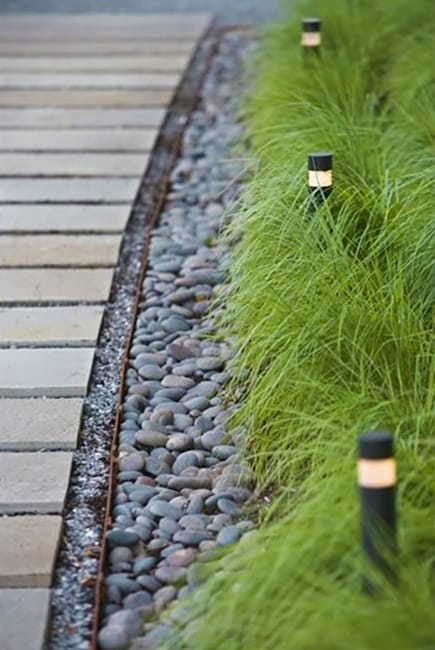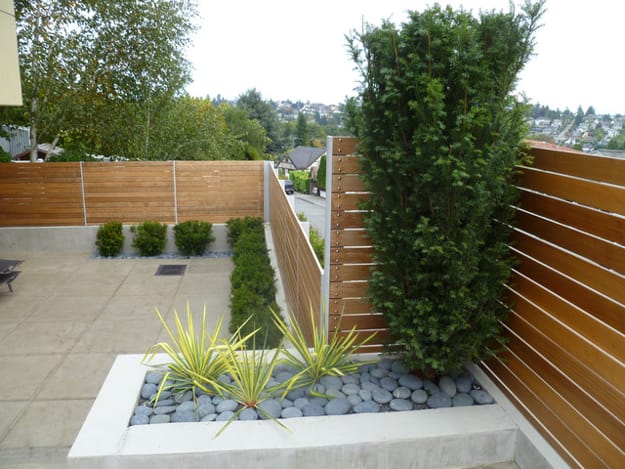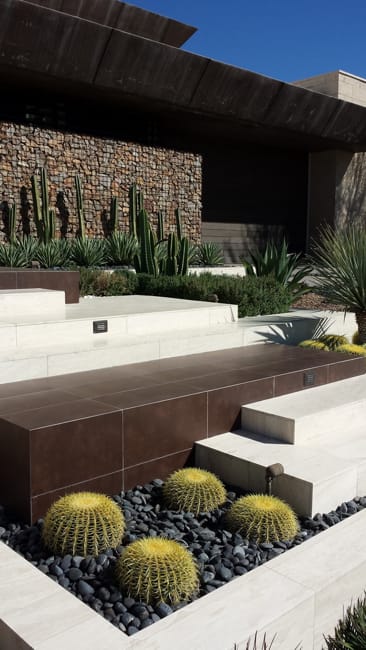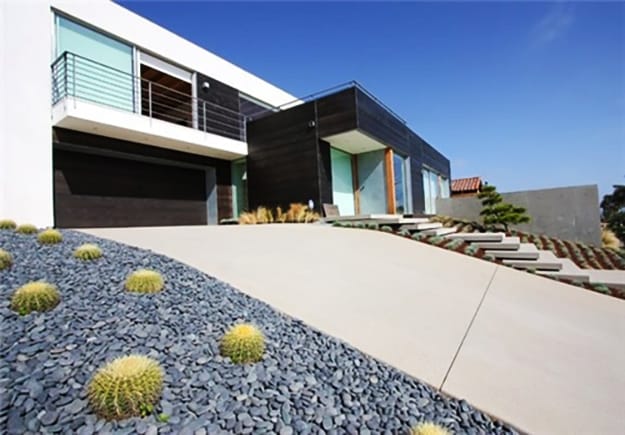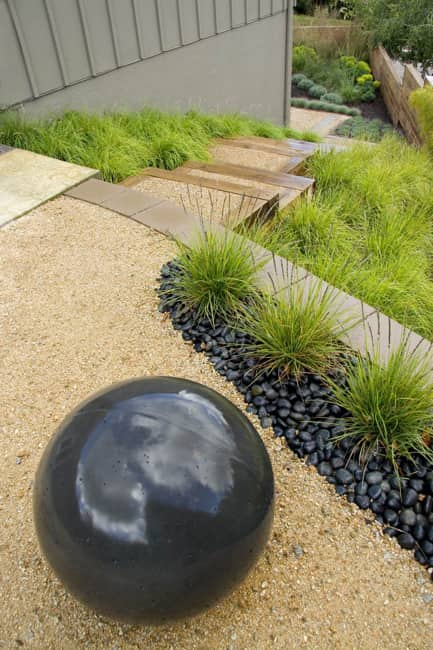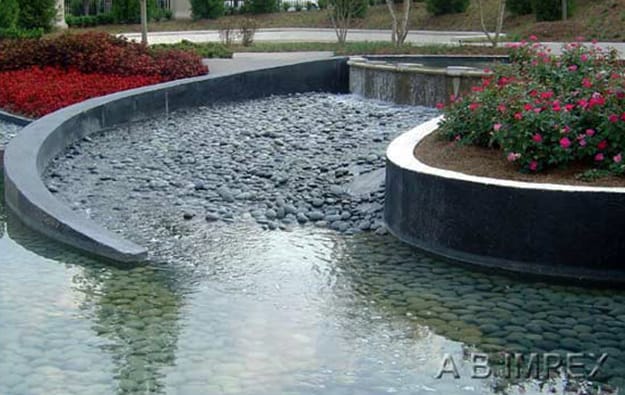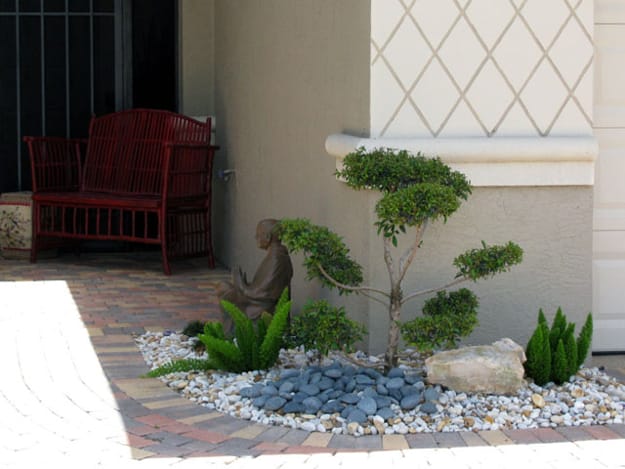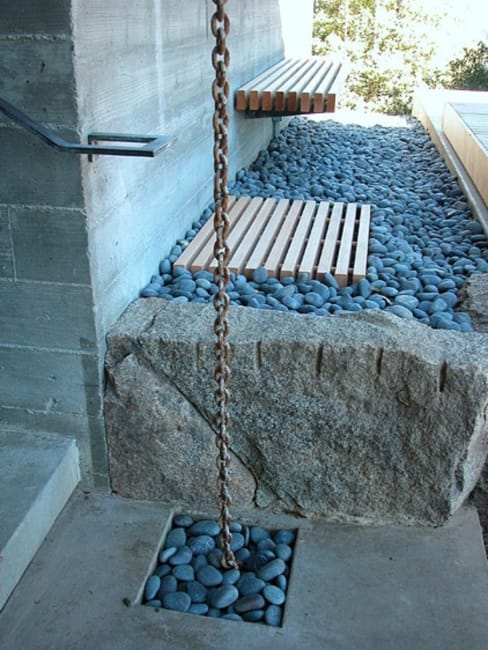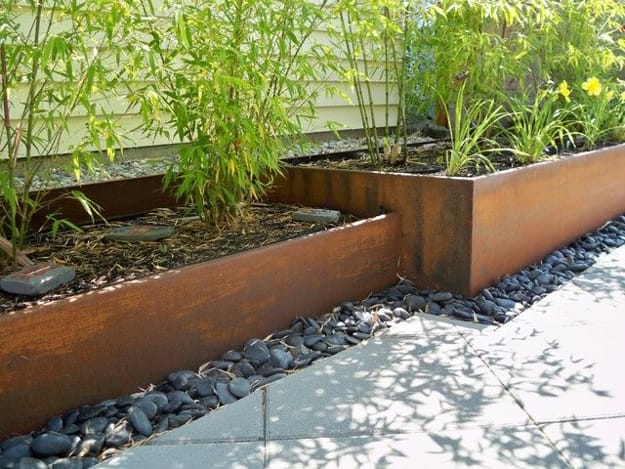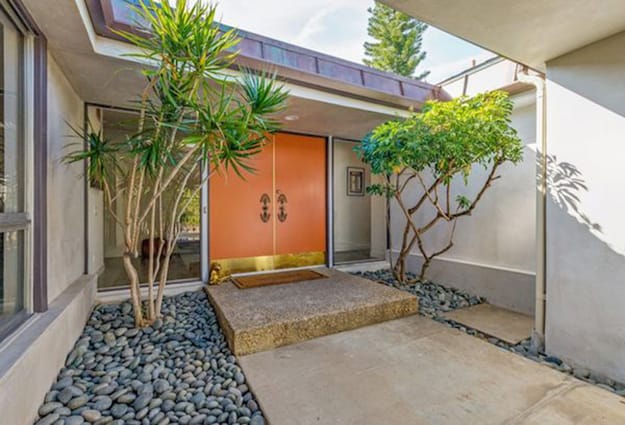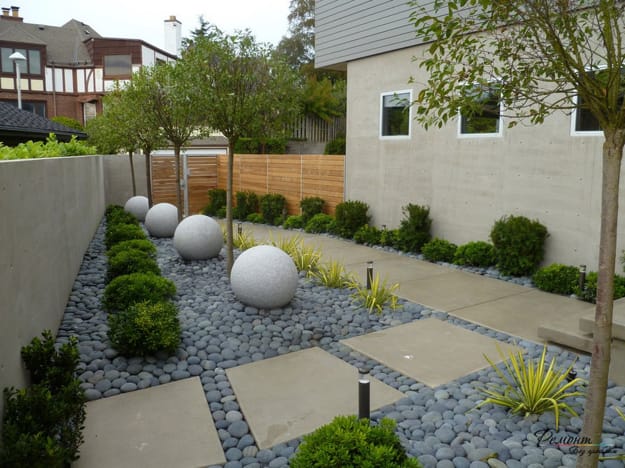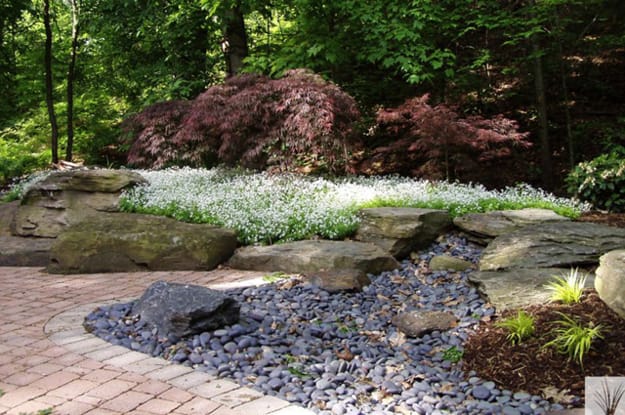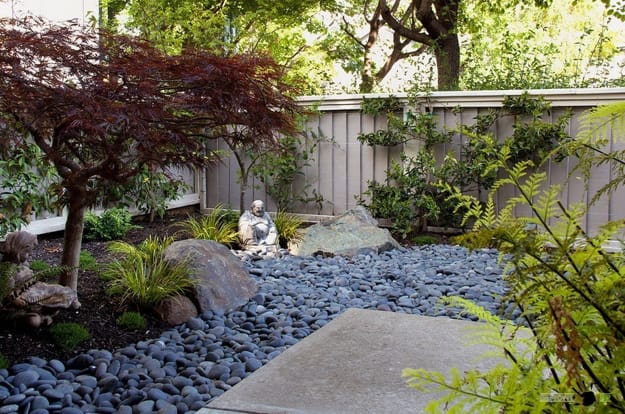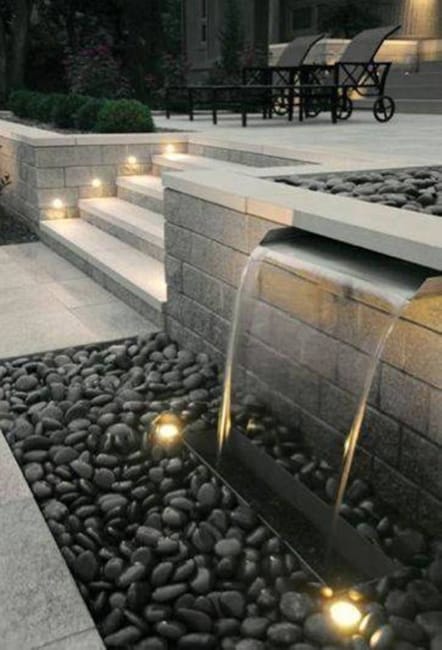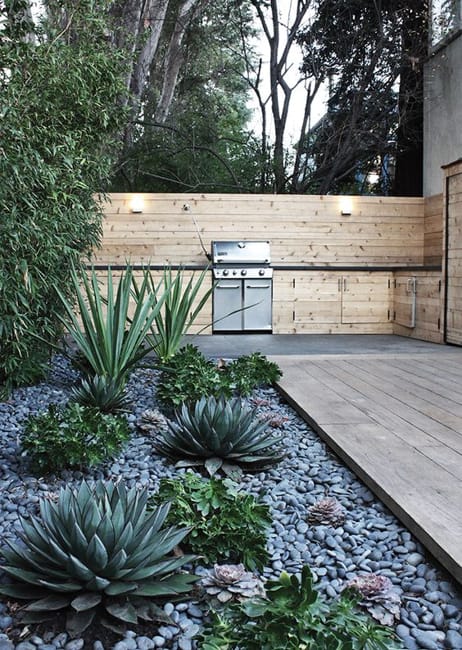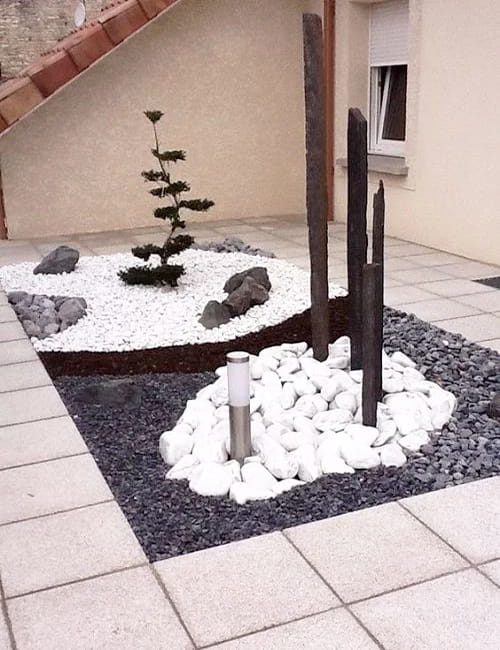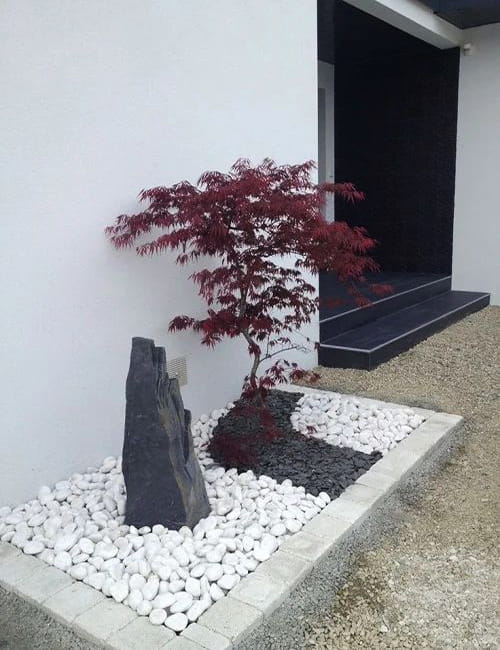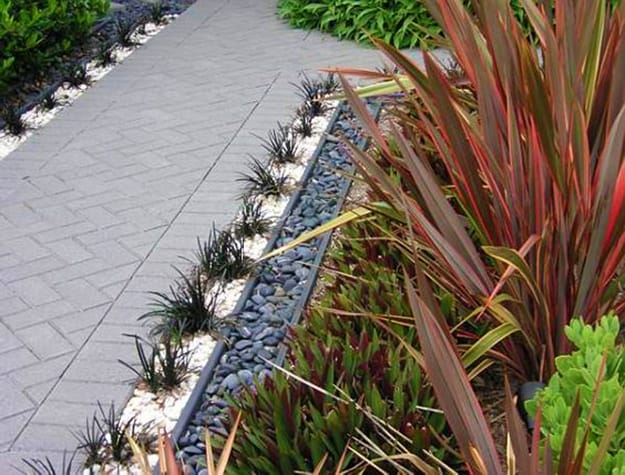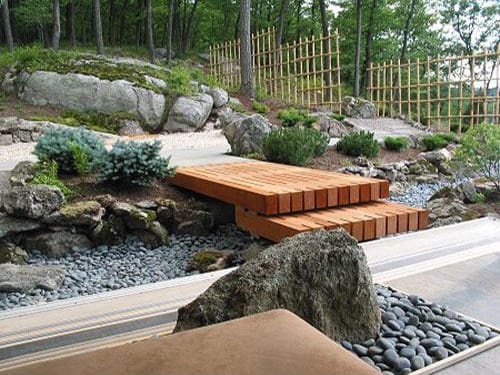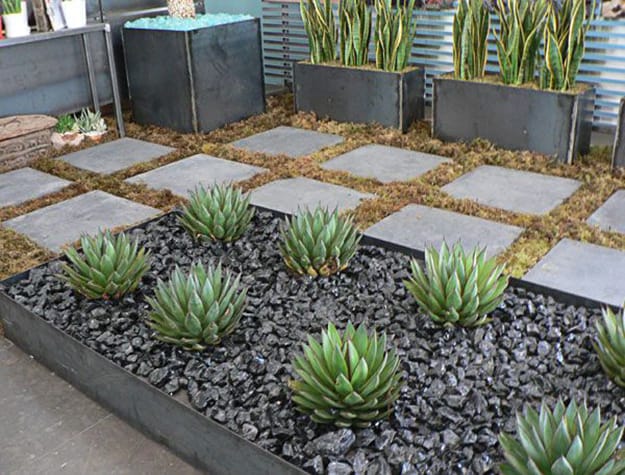 More from yard landscaping

Wildwood House by Giulietti Schouten Architects offers spacious and bright home interiors enhanced by gorgeous views of the surrounding forest. Concrete...
and enjoy free articles sent to your inbox