Unique Lighting Fixtures Blending Carved Gourd Art and Organic Design into Modern Home Decorating
---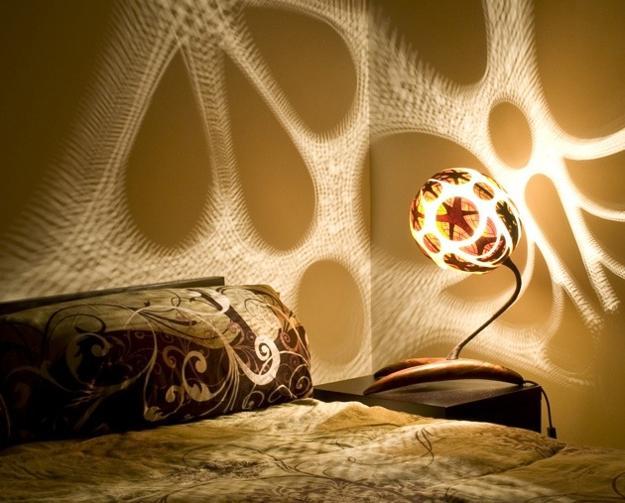 Unique lighting design with carved gourd lamp shade
Gourd lighting fixtures are amazing and stunning, showing another way to use these vegetables for beautiful home decorating ideas. Gourds are unique and unusual material for lighting design. Gourds are a food and provide small vessels for water. Carved gourd vases, baskets and home decorations are great for adding impressive designs to home interiors and outdoor rooms.
Carved gourds can make fabulous lighting fixtures with whimsical lamp shades and be used in many decorative situations. Gourds make excellent holiday table centerpieces for fall decorating. Carved gourd lighting fixtures bring even more possibilities and inspire fresh home decorating ideas that incorporate these gorgeous empty shells as lamp shades into room decor.
The gourd lighting fixtures are created by Artist Przemek Krawczyński of Poland. The Calabarte, http://calabarte.com/. These table lamps are original, fascinating and very decorative. The carved gourd lamp shades create beautiful artistic reflections. The unique lighting design is an innovative blends of creativity and artistic talent which these lighting fixtures demonstrate to the world.
The art of decor with carved gourd lamp shades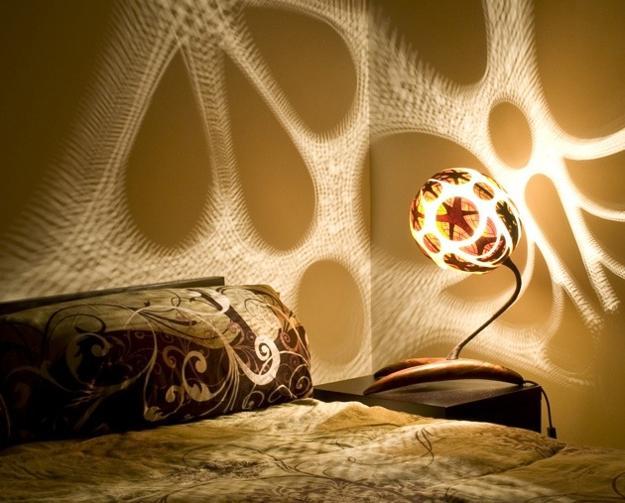 Each of the table lamps takes about 2 months to create from concept to completion. The unique lighting fixtures feature halogen bulbs. The carved decoration patterns and bright light cast amazing images onto the surrounding objects, adding exclusiveness and chic to home decorating ideas.
These intricately carved gourd lamp shades produce amazing shadows on the walls which are mysterious and beautiful as these unique lighting fixtures themselves. Starting at about $2,900, the gourd table lamps are created to impress and admire, bringing organic design into modern home decorating.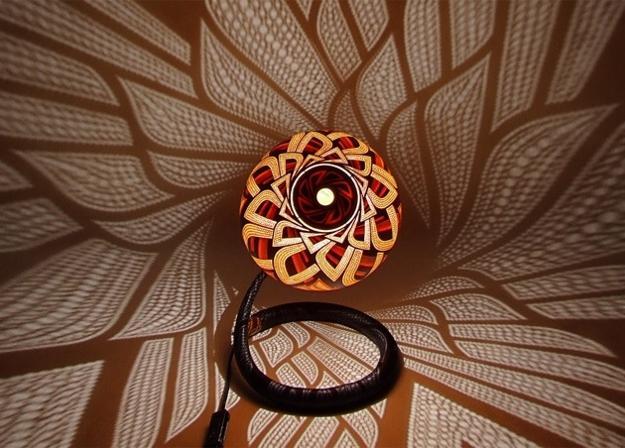 The stylish, attractive and unique lighting design is versatile, and suitable for many rooms. The lighting fixtures with carved gourd lamp shades add personality to home decorating ideas and make a statement, enhancing and beautifying room decor with whimsical and spectacular decoration patterns.
Carved gourds and home decorating ideas
Amazing gourd art by Marilyn Sunderland turns fall vegetables into fabulous home decorations
Pumpkin flower centerpieces, fall table decorations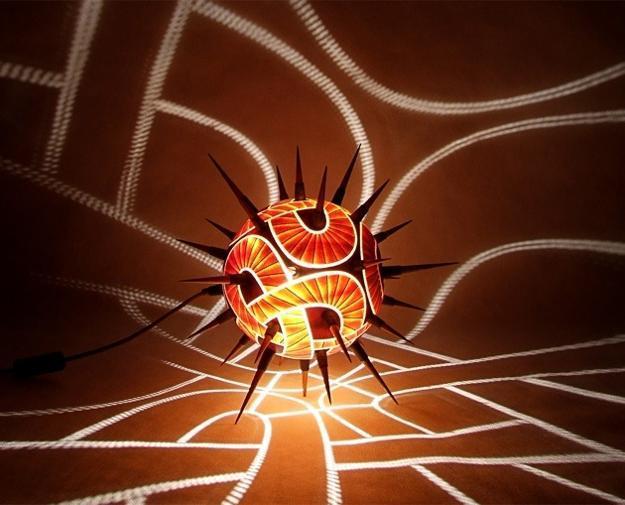 Unique lighting design producing creative shadows
Modern lighting design ideas, charming shadows for room decorating
Pendant light Etch Web Lamp, unique lighting design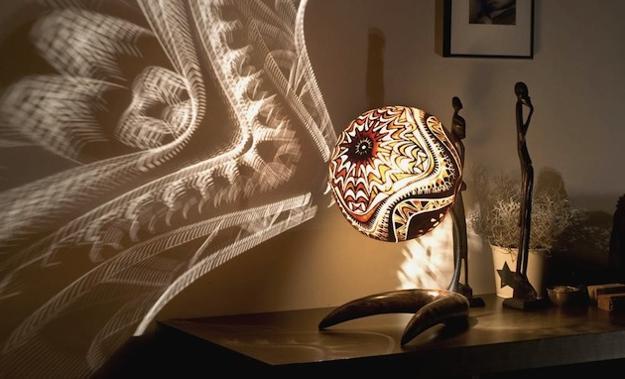 by Ena Russ
last updated: 07.10.2016