Amazing Gourd Art by Marilyn Sunderland Turns Fall Vegetables into Fabulous Home Decorations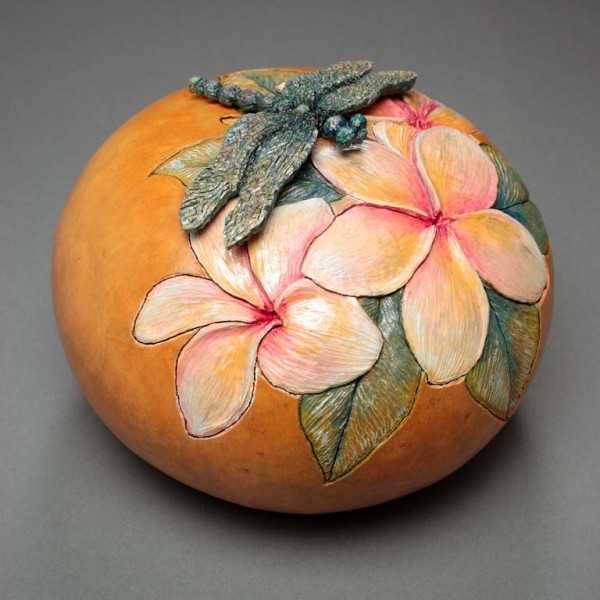 eco gifts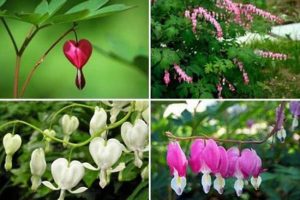 Fabulous gourd artworks are amazing and inspiring. Carved gourd vases are beautiful. These home decorations are a great way to admire and enjoy the fall season, associated with harvesting. Carved gourd vases and bowls, baskets and decorative accessories are unique home decorations that make striking accents and exclusive eco gifts, bringing beautiful artworks into modern homes.
Gourds are a wonderful natural product of nature and have been used by ancient cultures all around the world for bowls, baskets, water containers, dippers, musical instruments and decorations. Handmade vases and bowls, baskets and water containers, functional and decorative accessories made of gourds look charming and impressive.
Home accessories made of carved gourds are graceful and delicate. Remarkable artworks by American artist Marilyn Sunderland demonstrate her creative spirit and gifts. Gorgeous carved pumpkins have no equal.
Gorgeous decorative accessories made of carved gourds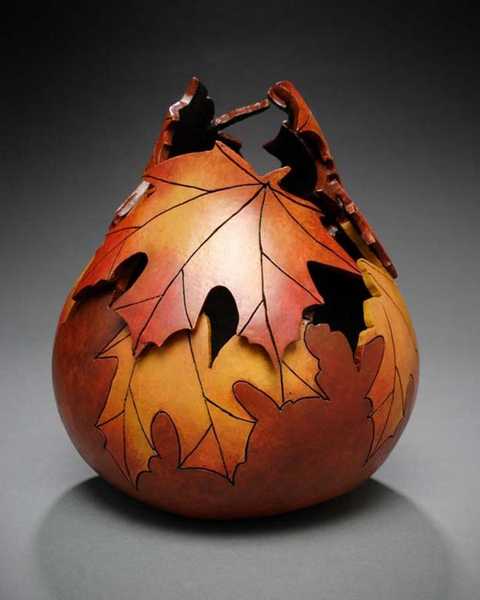 Carved pumpkins by Marilyn Sunderland, www.marilynsunderlandstudio.com/ have repeatedly awarded rewards. Flowers, leaves and various intricate patterns are the main motives of the artist, creating exceptional vases, bowls, baskets, functional and decorative home accessories.
In the hands of a true master, the most ordinary fall vegetables magically transformed into works of art that can impress, excite and inspire.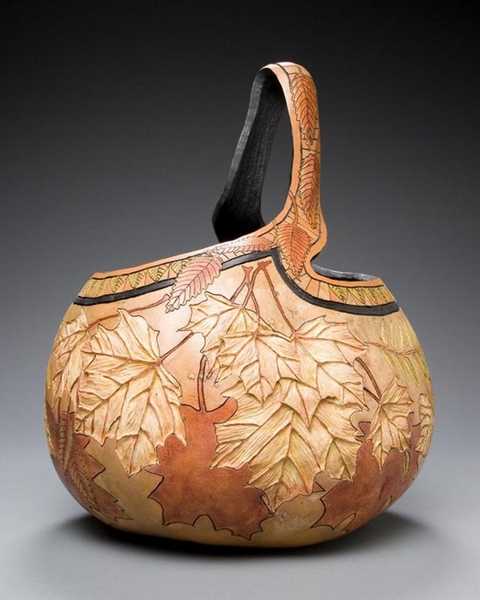 Most gourds are inedible vegetables that dry into hard shell vessels, which makes them perfect for creating decorative vases and bowls, baskets and water containers for flowers, functional or only decorative home accessories.
Pumpkin flower centerpieces, fall table decorations
11 candles centerpieces with rowan berries and rose hips, Thanksgiving table decoration
Cute instead of scary Halloween decoration ideas, creative Halloween decorations
Gourds grow into an infinite variety of shapes and sizes. These fall vegetables are versatile and can be carved like wood, burned with wood-burning tools, or painted with almost any paint medium such as acrylics, oils, water colors, wood stains and dyes, producing amazing home decorations.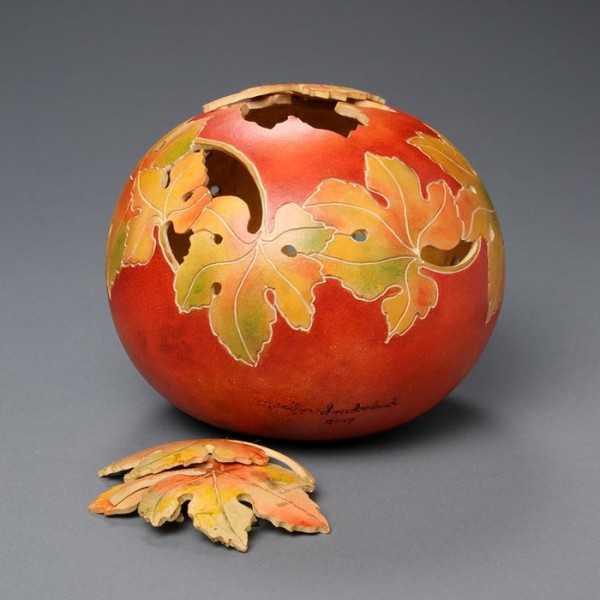 Gourds can be embellished with beads, precious stones, wire, leather, fibers, pine needles, feathers or even left unpainted to show off their natural colors. The possibilities of creating functional and decorative home accessories of these fall vegetables are endless. Gourds offer a truly great canvas for artists, allowing to create beautiful and original, unique and very decorative accessories and home decorations, celebrating fall decorating ideas.
More from the art of decor

Throw pillows in various colors, designs, and patterns are one of the easiest ways to refresh your room design and inject...
and enjoy free articles sent to your inbox