---
Unique Furniture Design Idea Creating Ultimate Support Sofa Bed Shaped with Balls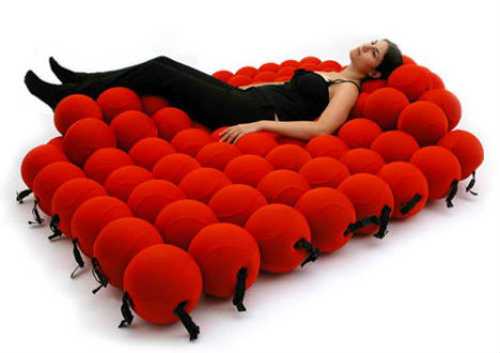 This unique furniture design idea blends functionality with innovative ideas and new materials, providing a great sofa bed, which can be transformed for any position of the body. Feel Seating sofa bed  is created of 120 fabric-covered colorful balls to add amazing flexibility to this contemporary furniture design.
The balls are connected to elastic, which helps to shape the furniture piece exactly as your body position requires at the moment. You can change the position and get the furniture which is shaped as you want it to be. The Feel  Seating System from Anima Causa, www.animicausa.com/ readily responds to what the designers call the emotional state of the body, offering comfort and support to the body in numerous positions.
The sofa bed supports your body when you sit up straight, lay on your back or side, or in any other imaginable position. This transforming unique furniture piece is amorphous, versatile and flexible, blending the characteristics of fabrics into contemporary furniture design.
Unique furniture offering ultimate support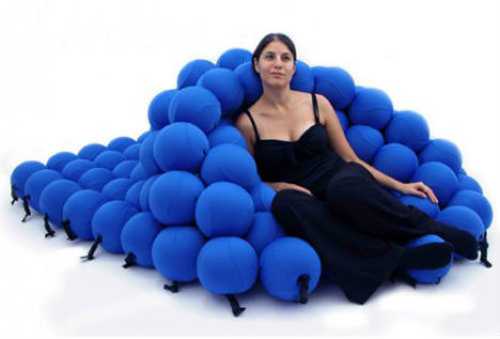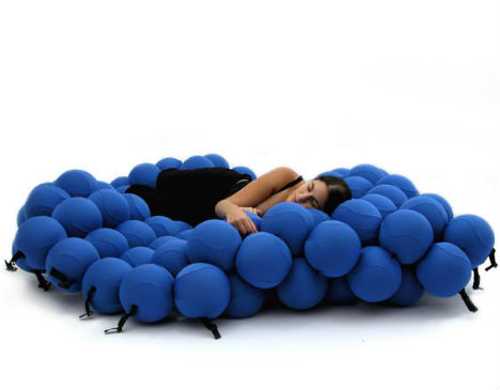 The sofa bed is designed to be manipulated by the human body and providing comfort for a single person or a couple, kids or adults. The unusual shape is inspired by molecular structures, and the soft upholstery fabric just increase the pleasure of using this contemporary furniture.
The sofa bed is functional and very decorative, offering a stylish, surprising and unique furniture item for interior decorating that makes a statements and creates a bold centerpiece for any room design.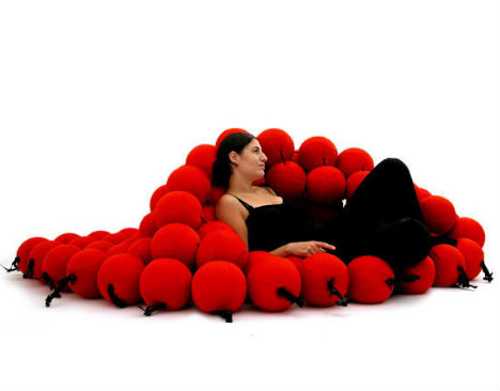 The Feel System can be used in homes and offices, adding fun and a splash of bright color to any room design. The sofa bed is available in four colors, – red, blue, brown and gray. It measures 86 x 70 inches and costs $7,950.
Unique furniture design ideas
Unique furniture design ideas, Mutation Furniture Collection
Beautiful poufs, unique furniture and decorative accessories from L'oca Nera
Playful furniture design and storage ideas mixing color and functionality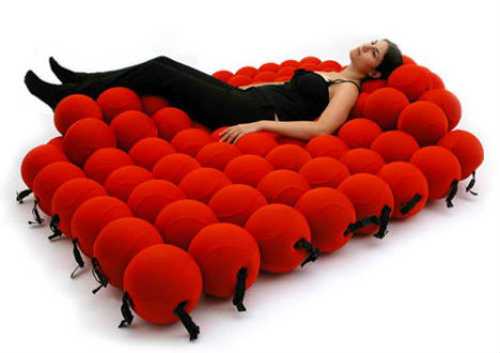 by Ena Russ
last updated: 29.04.2013