Twigs and Roots Lighting Fixture Brings Forms of Nature into Modern Interior Design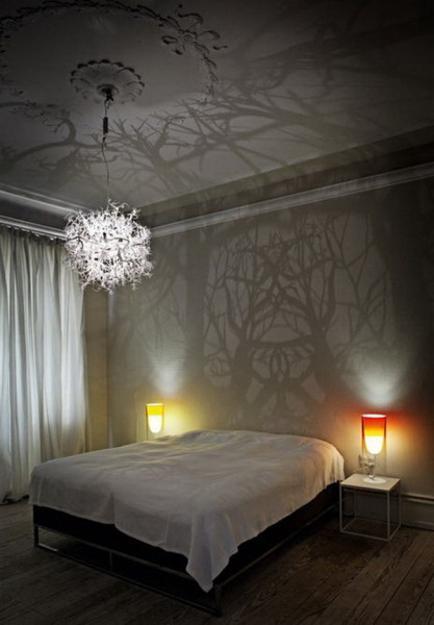 Unique lighting fixture, twigs and roots chandelier
This lighting fixtures, inspired by forest thicket, twigs and roots, look very creative, unusual and mysterious. The twig and root-like elements of the modern lighting design represent the ability to grow taller and thicker, turning small shrubs into trees. The thicket-like lighting design blends young and old branches and roots, creating stunning lighting fixtures in white color, that are unique, symbolic and very decorative.
These modern lighting fixtures are an artistic reflection of a forest thicket or a meadow growing into a forest. Thickets are important and beautiful safe places for wild animals to hide and raise young. These one-of-a-kind artworks and functional lighting fixtures look like homes for miniature creatures, adding mystique feel and unusual look to modern interior design.
The hanging lamps, inspired by dense forest thickets, are envisioned by two artists Thyra Hilden and Pio Diaz, piodiaz.wordpress.com/. The beautifully sculptured lighting fixture transforms the space, brings meaningful forms of nature into spaces and adds personality to modern interior design by creating oversized, mysterious and captivating shadows on walls, floors and ceilings in interiors in which it hangs.
Modern lighting fixture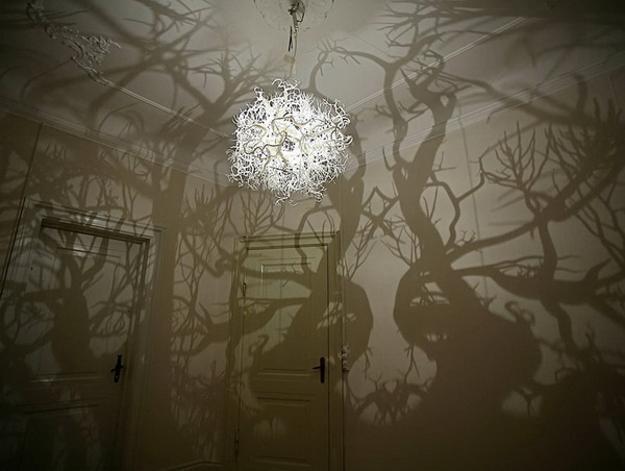 This sculptured artwork, the lighting fixture is called  Forms in Nature and partly inspired by German naturalist Ernst Haeckel's (1834-1919) detailed artworks. Forms in Nature features light source surrounded by a dense and unruly tree and root system created in miniature sculpture.
Danish artists created a magical chandelier, that is not simple, but attractive and stylish. The large spherical chandelier adds depth of the forest to modern interior design and surprise with amazing shadows. The lighting fixture can be rotated in different directions. The hanging lamp can be hung lower or higher to achieve the desired illumination.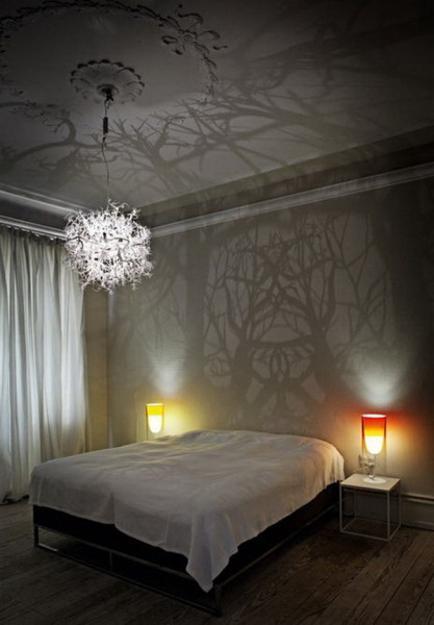 The exceptional, innovative and modern lighting design brings the look of dense forest thicket into interior design and set  spectacular atmosphere with changing light intensity of LED lights. With brighter light the twigs and roots become more visible. Subdued lighting create the mysterious look of dense forest.
Tree branches with lamps for creative interior design, inspiring lighting ideas
Logs and twigs furniture and decorative accessories, 16 DIY home decorating ideas
Contemporary lighting fixtures inspired by leafy treetops
The hanging lamps are made of durable hard plastic that can withstand the heat of LED lights. The lampshades were designed on a computer and then printed on the 3d-printer.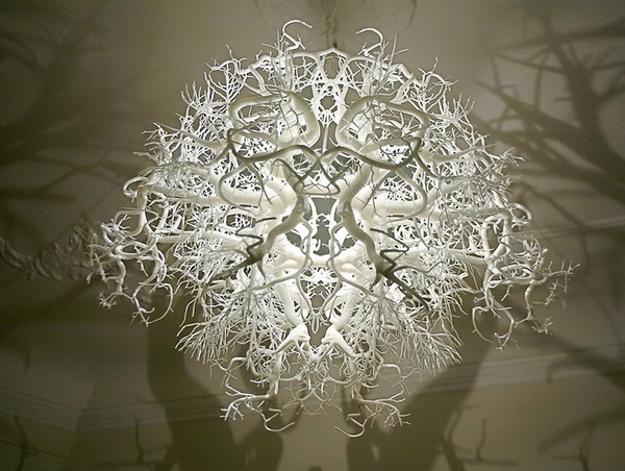 More from decorative accessories

Bright home interiors and amazing views of the ocean make this beach house a dream place. Large windows, light, neutral room...