Summer Kitchen Designs, BBQ and Dining Areas

Decorating Ideas

Outdoor Living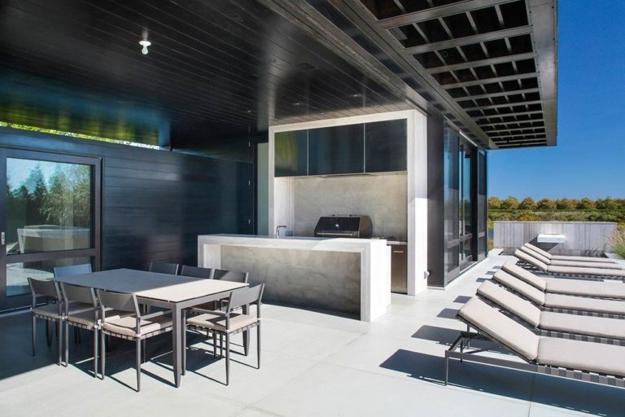 Concrete and wood, outdoor BBQ and dining areas
summer party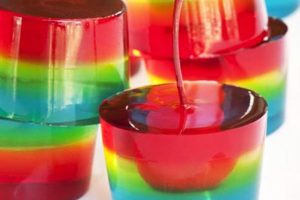 Here are a fabulous collection of summer kitchen designs offering inspiring ideas for creating functional and beautiful BBQ and outdoor dining areas. Cooking and eating outdoors is a fantastic experience turning a weekend into a fun getaway with family members and friends. If you love cooking and entertaining outside, you will appreciate these stunning summer kitchen designs and find many great ideas for improving your backyard.
Summer kitchen designs provide great inspirations for changing your lifestyle. Easy cooking and entertainment create more joy in your life. A grill, a dining table, and chairs are all you need to enjoy summer cooking and dining under a tree or a roof. Summer kitchen designs call for practical simplicity and functionality. Durable and weather resistant materials like stone, bricks, steel, tiles, and wood are the best solutions for building outdoor seating areas with a BBQ. Get inspired by the design ideas below and consider adding a summer kitchen to your backyard design.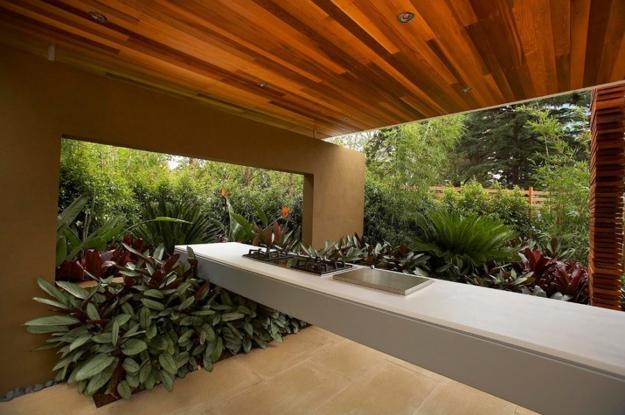 BBQ and outdoor dining areas
Summer kitchen designs; modern outdoor rooms and backyard ideas
Modern outdoor kitchens with dining areas under roofs
BBQ kitchen designs to spice up backyard landscaping and improve dining experiences
An outdoor kitchen with a dining area is a miniature version of indoor kitchen design. A grill, a pizza oven, a sink, cooking countertops and small spaces for storage create great summer kitchen designs. Stone, brick, and wood are traditional building materials which give a rustic vibe to outdoor kitchens. Steel, concrete, glass, and artificial materials are perfect for contemporary kitchen designs.
Metal, concrete, stone, and bricks are the most durable and practical building materials for summer kitchens. Wood is the right choice for building a gazebo with a roof to protect your BBQ zone and outdoor dining area from rain and sun. The functional layout brings comfort into well-designed summer kitchens. Efficient lighting and modern dining furniture allow stretching time that people use these outdoor living spaces and enjoy the warm summer season days and nights.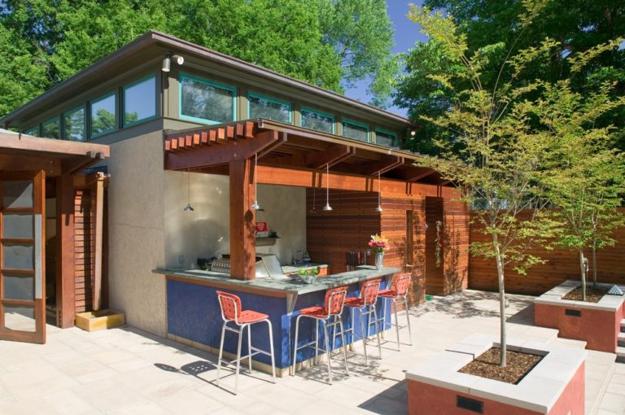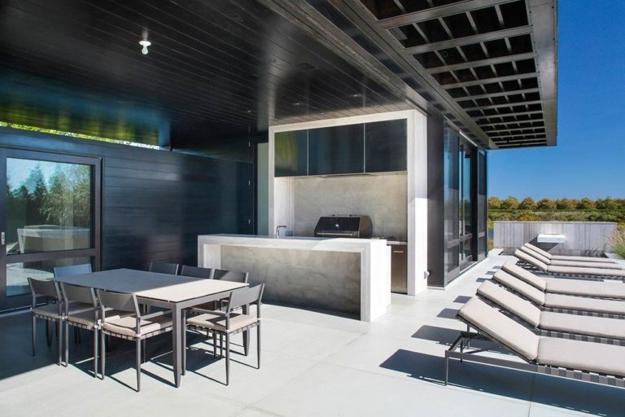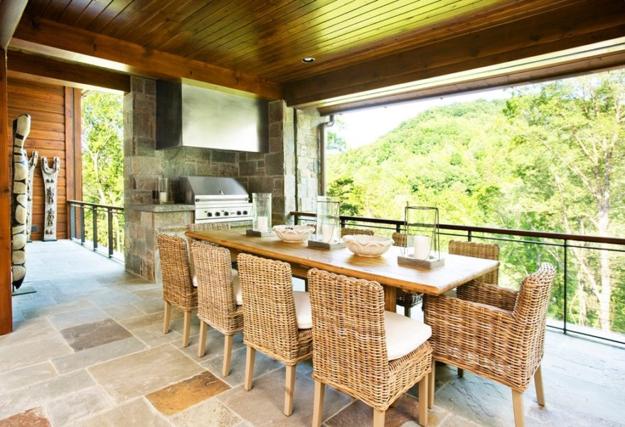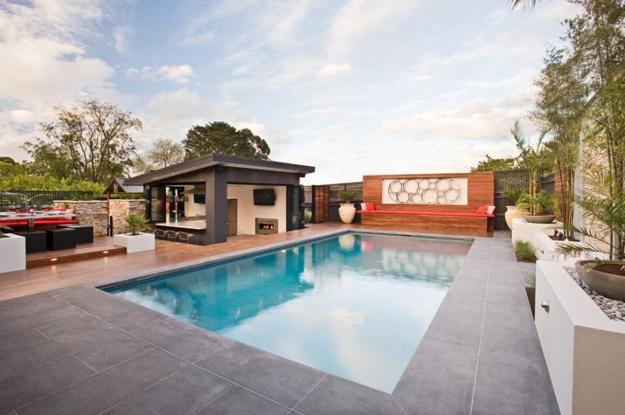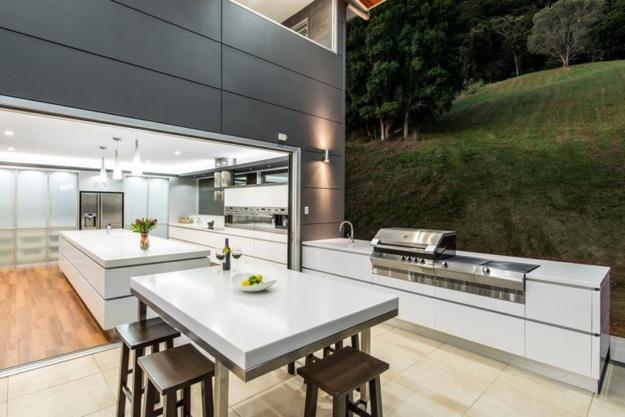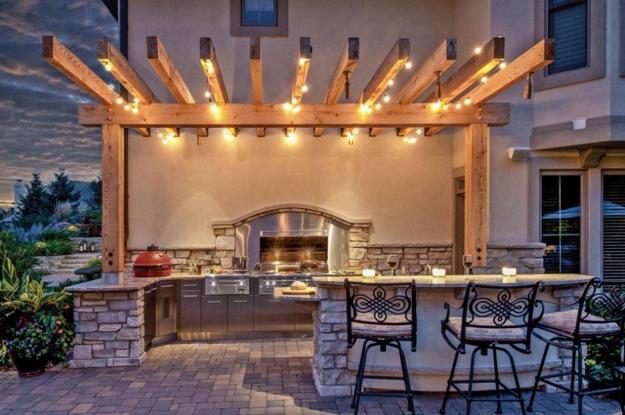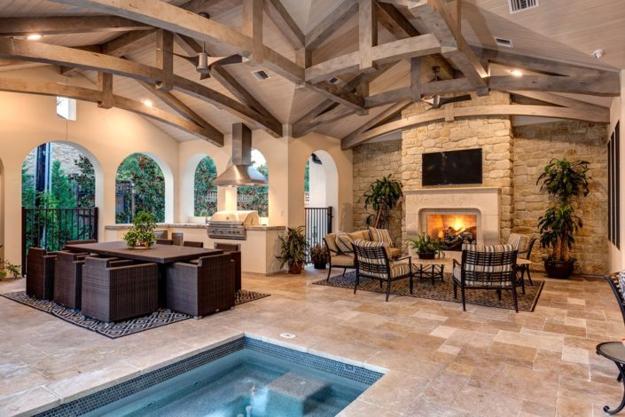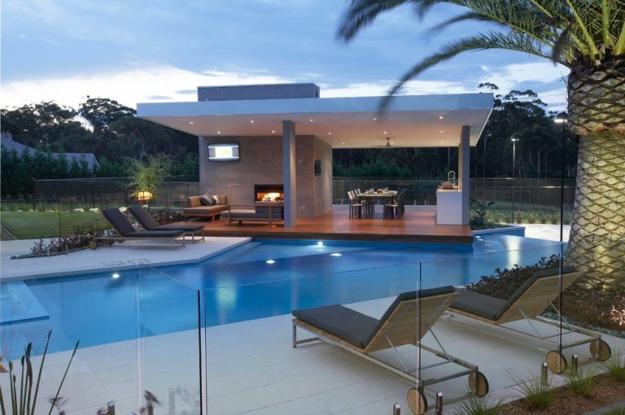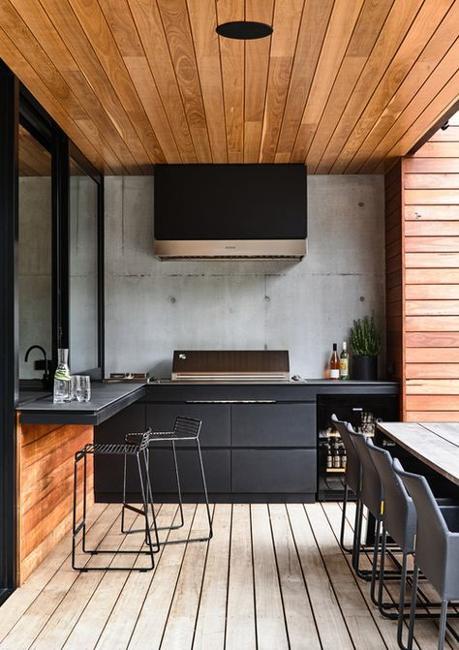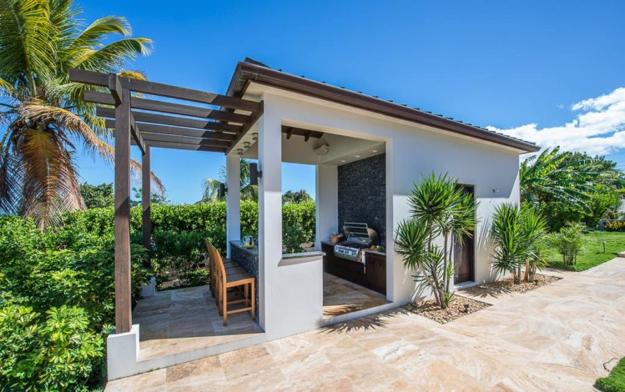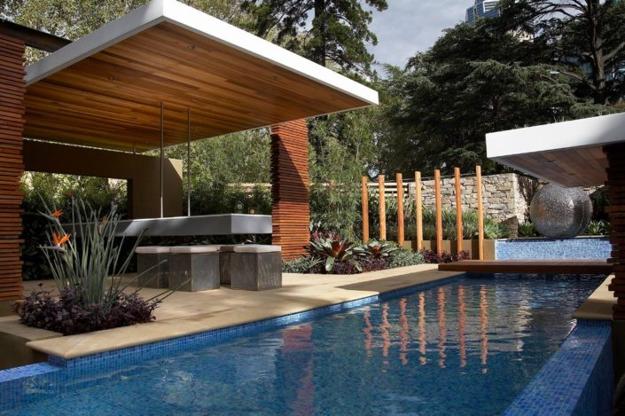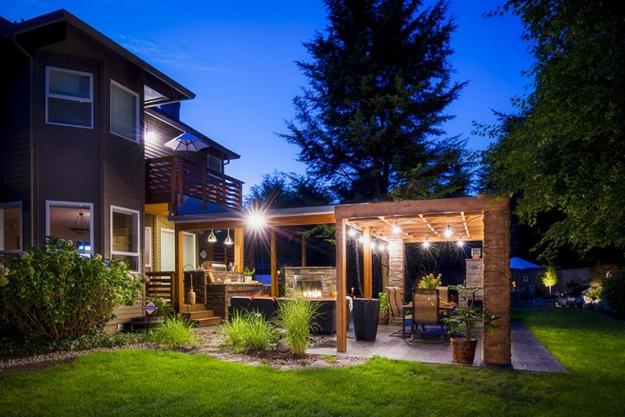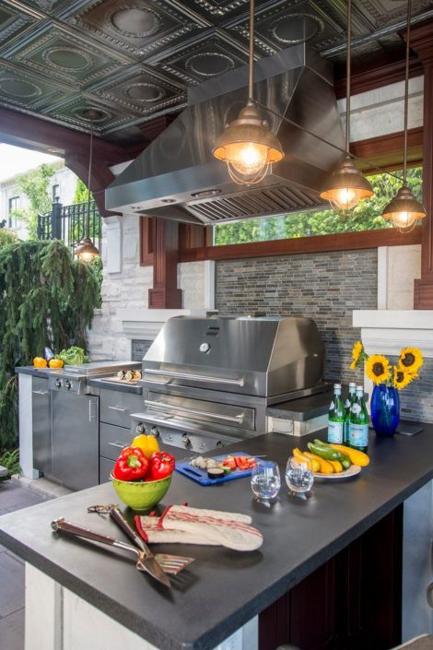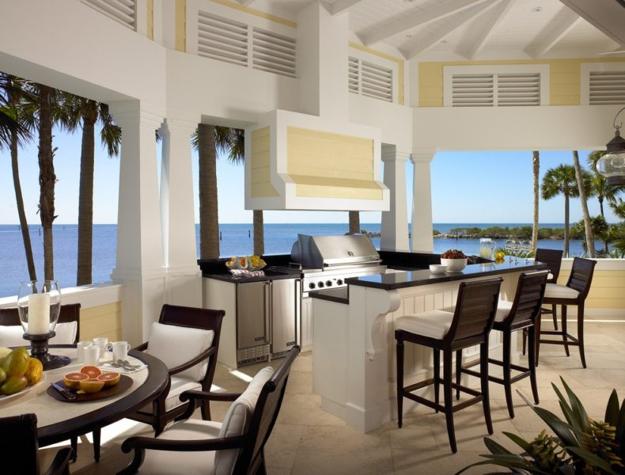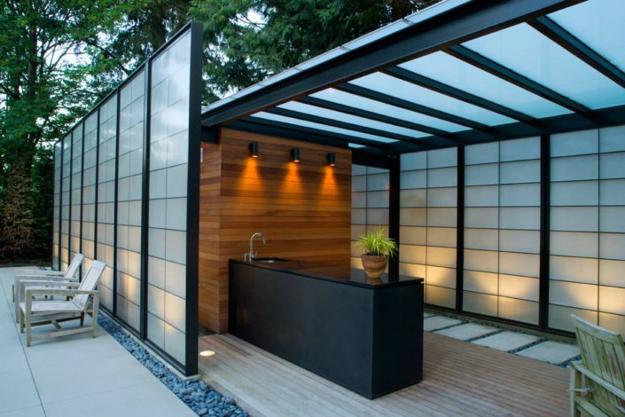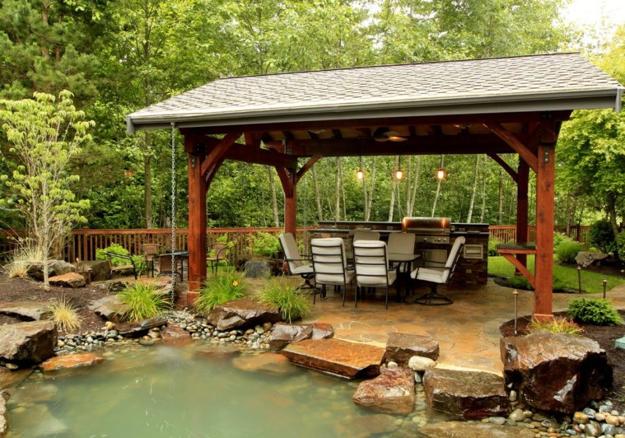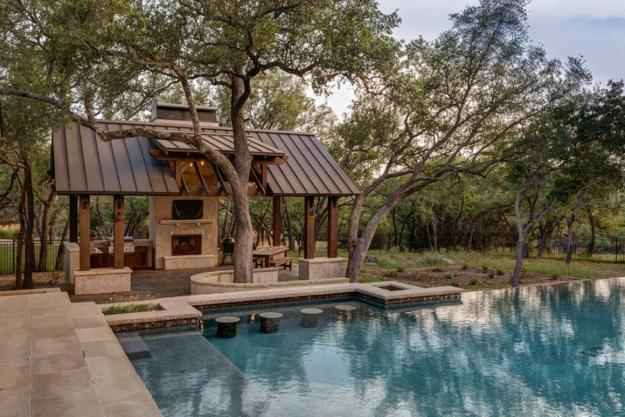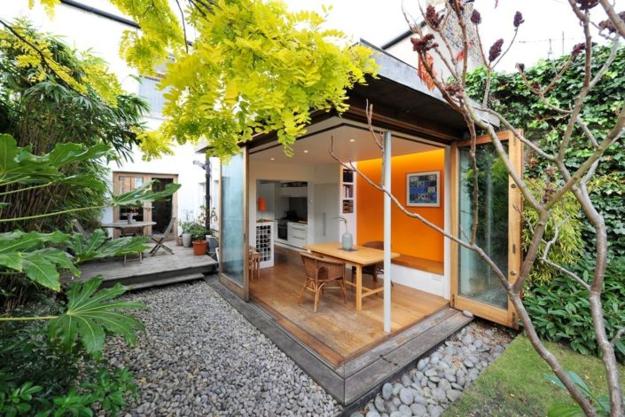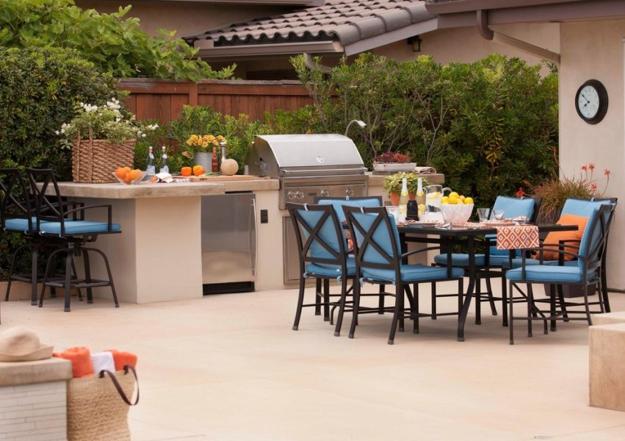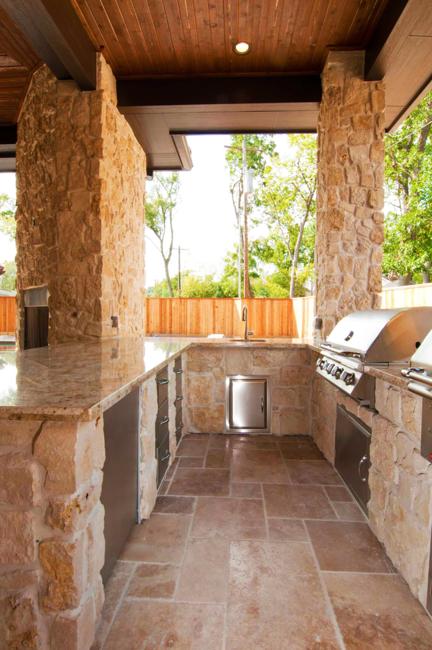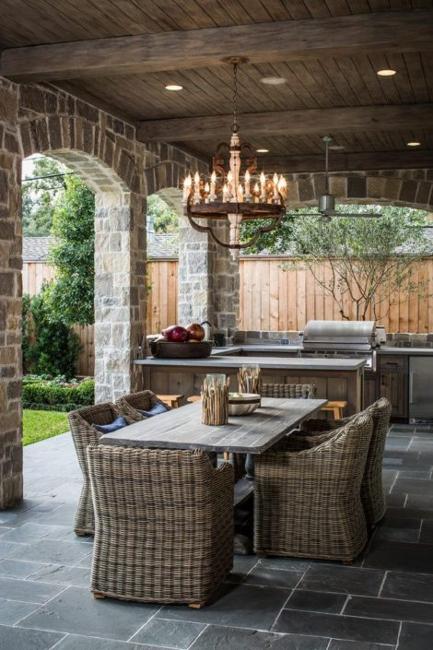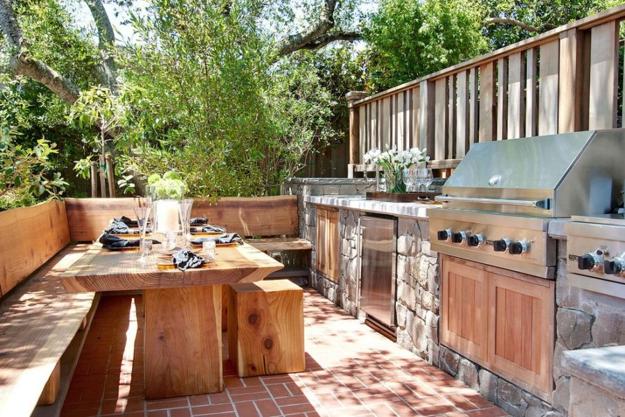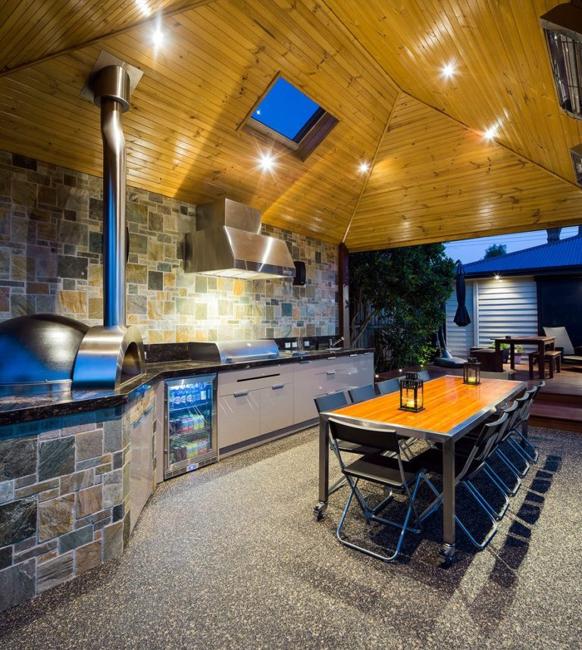 Warm metal accents are easy to incorporate into modern kitchen designs. Metal lamps, hardware, metal tiles, elements of kitchen designs will...
and enjoy free articles sent to your inbox