Spectacular Interior Design and Decorating in Eclectic Style, Vintage Furniture, Rustic Wood and Exotic Accents
---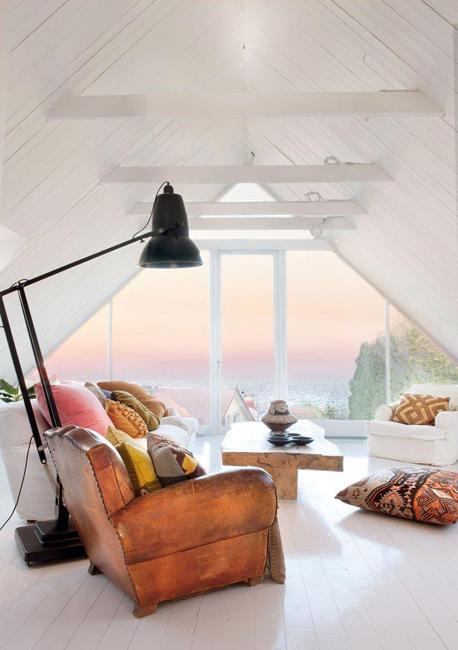 Vintage furniture, retro modern floor lamp, triangular glass wall design providing spectacular view
Modern interior design and decorating in eclectic style makes this house look surprising, elegant and spectacular. Modern interior design and decor in eclectic style blends fabulous vintage furniture pieces with rustic wood and exotic accents bringing Asian interior decorating details into modern home. Lushome shares the pictures that are the most inspiring and beautiful.
Interior design and decorating in eclectic style are never boring, but precious vintage furniture and decor accessories add even more interest to living spaces and create truly cozy and beautiful homes. Swedish interior designer Marie Olsson Nylander transformed an old town house, built in 1970 into this stunning, comfortable and unique home. Modern interior design and decorating in eclectic style are jazzed up with vintage furniture, white decorating ideas, a variety of textures and exotic accents.
Interior design ideas mix classic Scandinavian style with modern solutions and creative techniques, precious vintage furniture and inexpensive items purchased at IKEA. Modern interior decorating is emphasized by adding new materials and contemporary home appliances. The white decorating ideas and rustic wood or soft textiles bring attractive contrasts into this beautiful home.
Unique vintage furniture recycling wood, 30 modern ideas
Breezy white decorating and vintage furniture, modern interior design in Scandinavian style
Modern interior design and decorating in eclectic style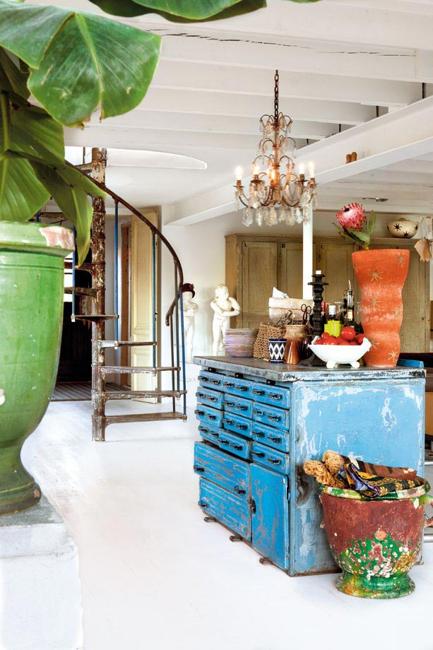 White decorating ideas in Scandinavian style are the perfect backdrop to highlight the uniqueness of vintage furniture, handmade designs and Asian accents. Antiques and vintage furniture add charm and romantic feel to modern interiors decorated in eclectic style.
A magnificent view of the lake from the attic, solid wood coffee table, decorative vases and ethnic prints are interesting interior design and decorating ideas that work well with elegant and expensive vintage furniture. A classic combination of vintage furniture with white decorating ideas in Scandinavian style looks surprising and contemporary with high tech home appliances and computers.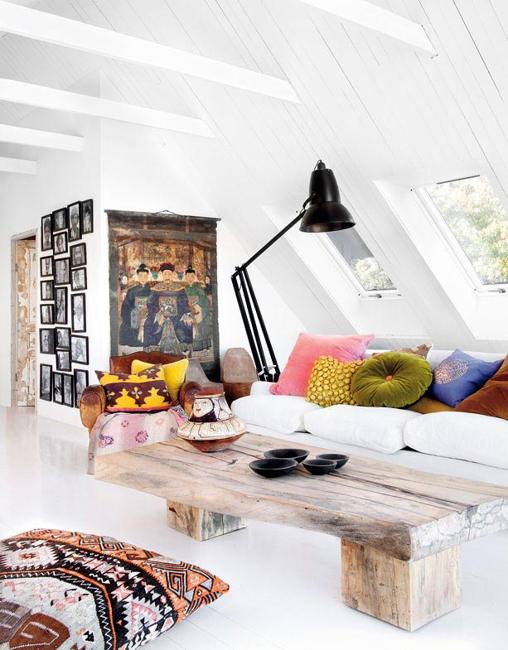 The kitchen, dining area and seating area create one spacious and bright living space, divided on functional zones and decorated with beautiful vintage furniture and decor accessories. The kitchen has is a spiral staircase that leads to the second floor, connecting all home interiors of this beautiful home.
Eclectic interior decorating ideas for modern kitchens and dining rooms
Eclectic dining room decorating with retro modern and vintage furniture
Colorful wall art, paintings and pictures on the walls, massive mirror frames and shelves add joy, brightness and comfort to a peaceful atmosphere in rooms decorated with vintage furniture and Asian accents. The interior decorating ideas that include vintage furniture and rustic wood pieces feels warm, familiar and cozy.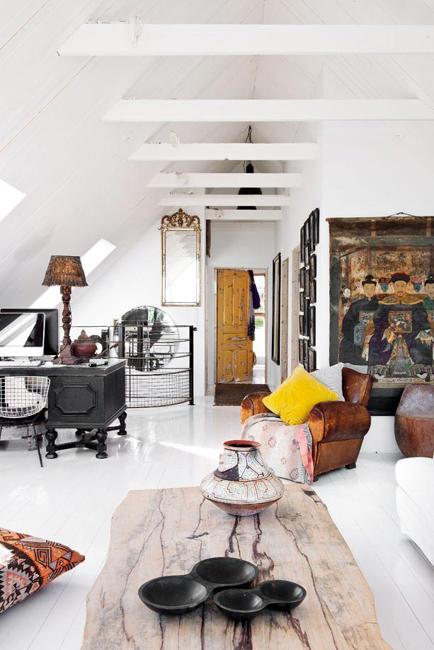 Modern interior design ideas create elegant and comfortable, multifunctional and stylish living spaces. Spiral staircase design and steps with a touch of patina emphasize antique elegance and style, and enrich interior design in eclectic style. Handmade floor rugs, decorative pillows and expensive details add chic to comfortable decorating with old items and vintage furniture pieces, creating light and interesting, colorful and beautiful home interiors.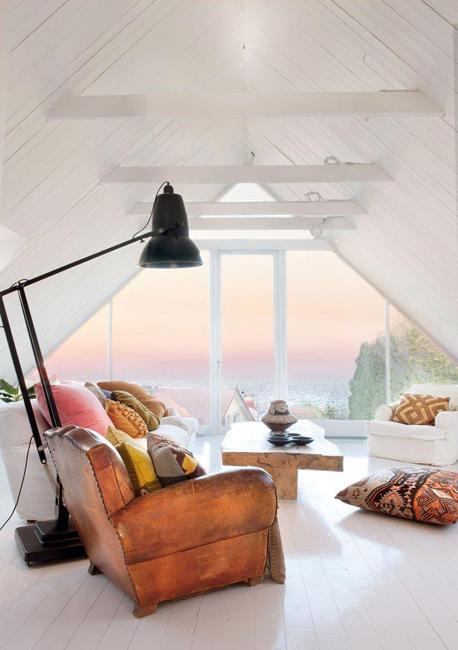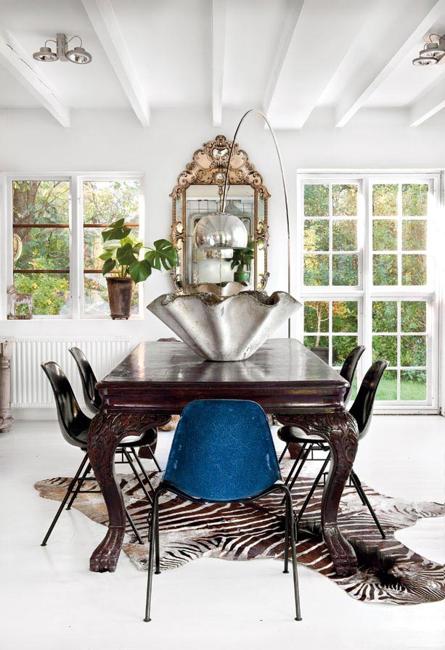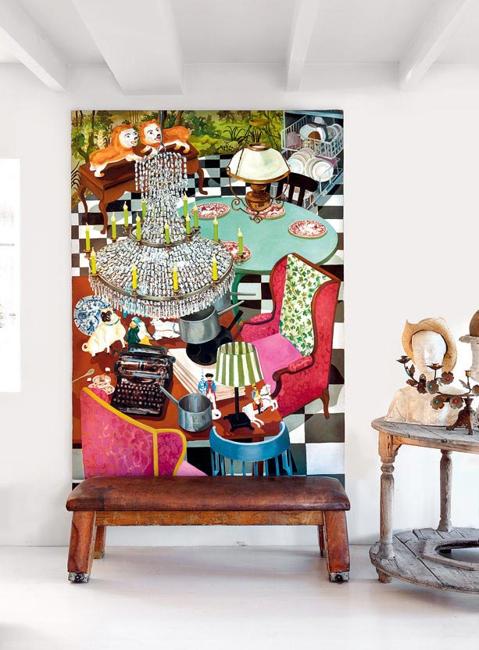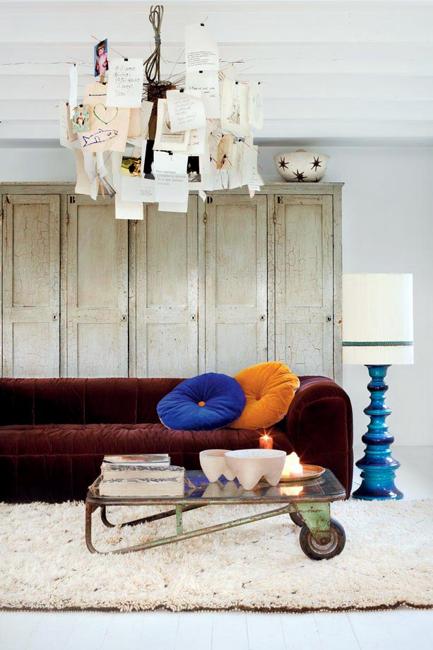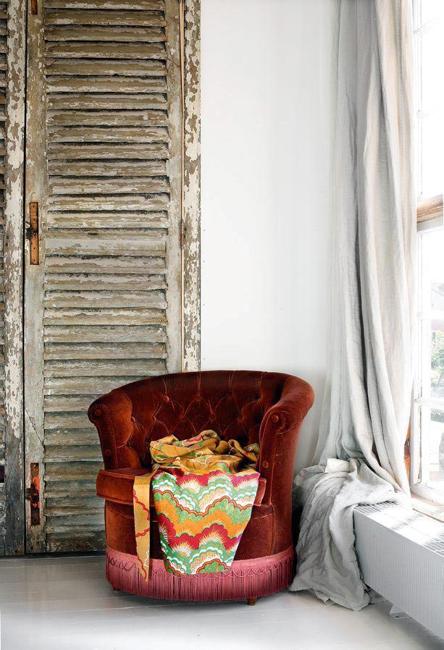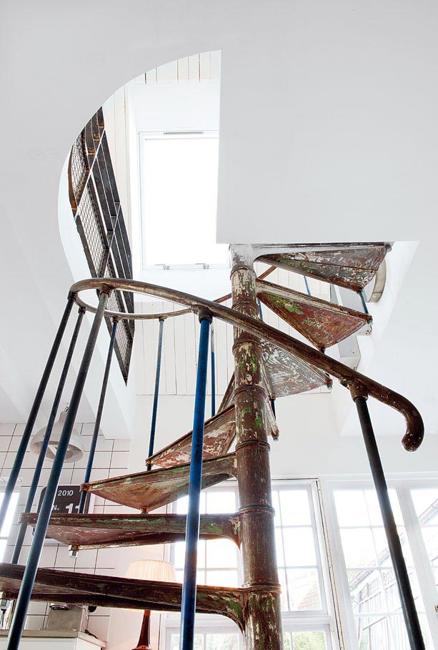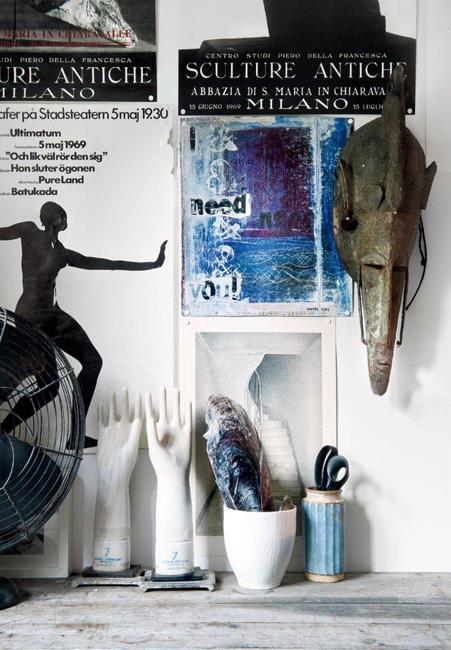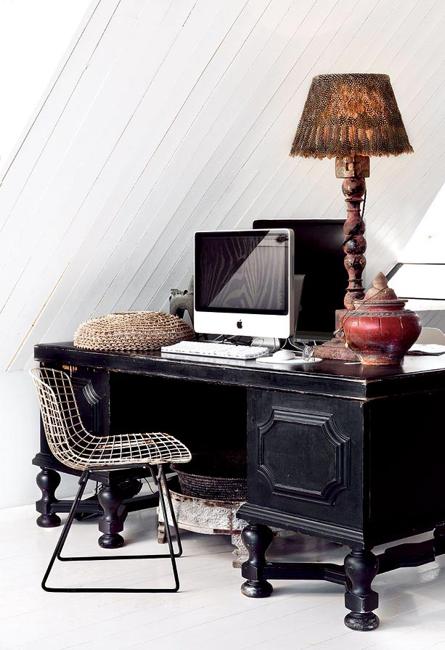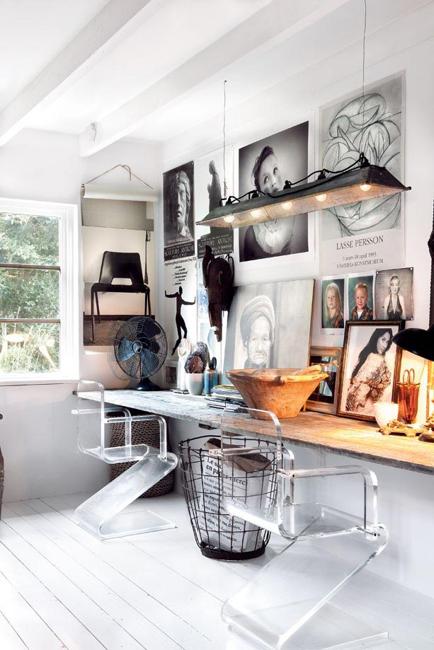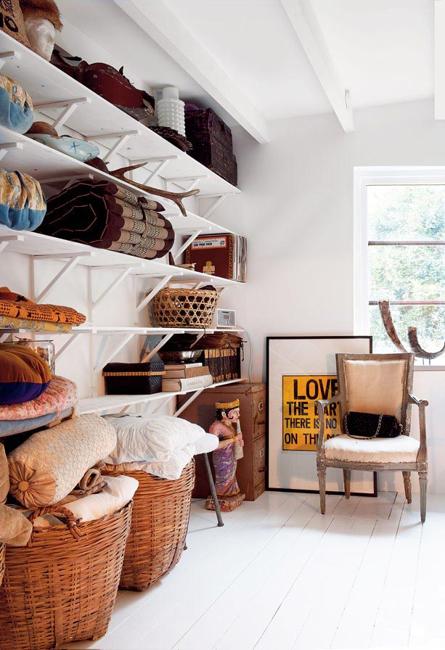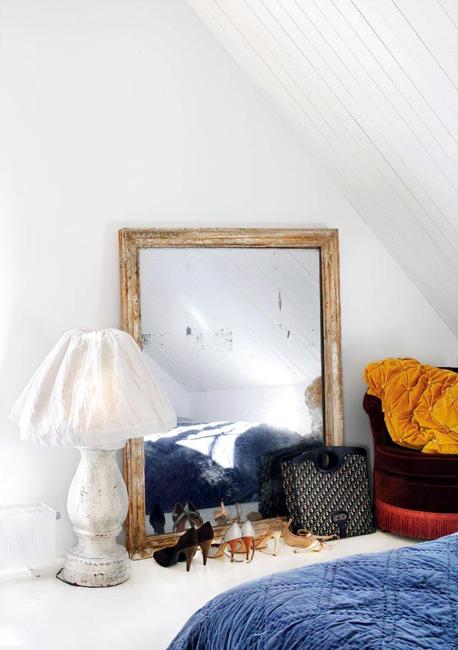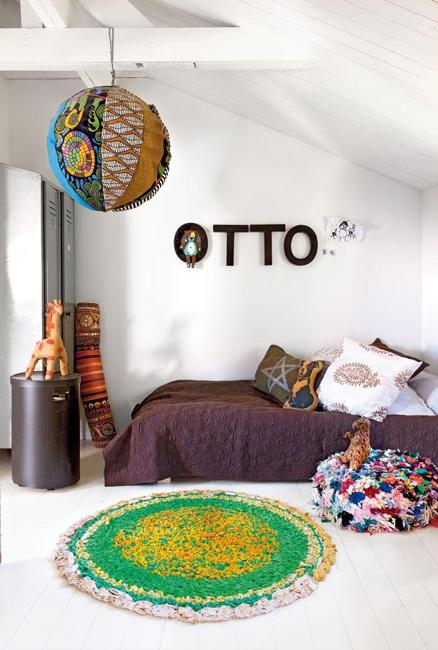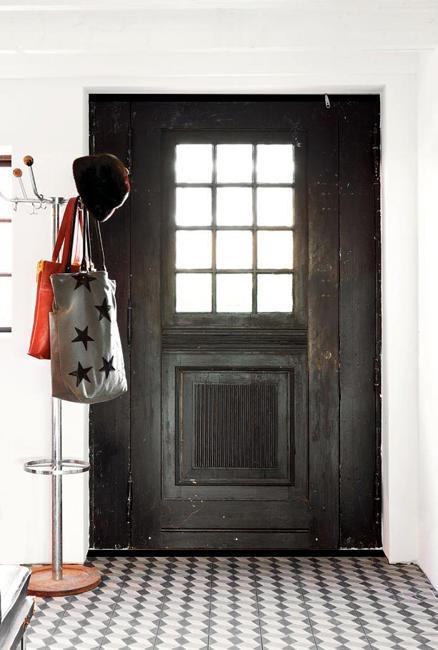 by Ena Russ
last updated: 25.10.2016