Spectacular 3D Birds Sculptures by Julie Wilkinson and Jayanne Horscroft, Recycling Paper Crafts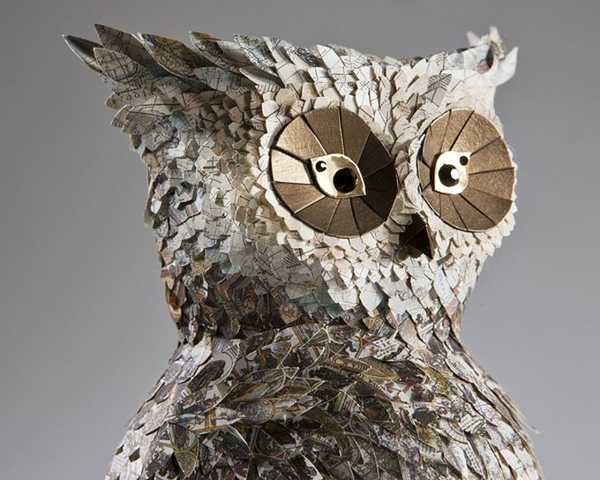 VALENTINES DAY IDEAS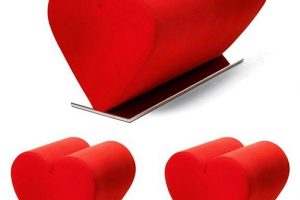 Remarkable paper artworks created by British artists Julie Wilkinson and Joyanne Horscroft are remarkable, very realistic and impressive. Birds paper sculptures from The Makerie paper crafts studio look fantastic. Each of paper crafts is designed in accordance with the size of the real birds. All parts are carefully crafted, from forehead to tail.
Julie Wilkinson and Joyanne Horscroft demonstrate incredibly beautiful 3D paper sculptures made entirely out of rare, vintage paper. The gorgeous peacock sculpture is called The Great Omar. It is amazing how much time and work was involved in creating these spectacular paper crafts.
There is a lot of preparation involved, a lot of time is spent getting the body shape right. The artists meticulously select the best papers to suit each project, which can become a lengthy process. The peacock sculpture took around a week, including hand cutting thousands of bird feathers needed for creating this fabulous artwork.
Spectacular recycling paper Peacock sculpture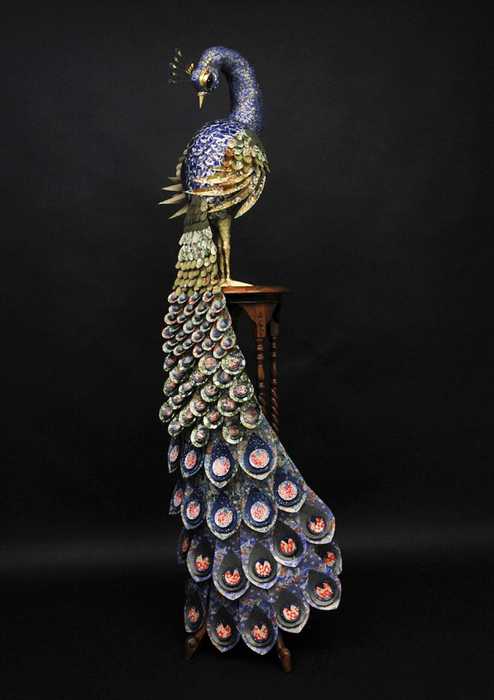 Artists do not use computers in planning of pieces. Creating them is an organic process. Computers help in making feathers and pieces that need precision, symmetry or translating into large scale. Knowing that something can be done with computers, designers plan more adventurously and ultimately better, making the process much more challenging and enjoyable.
The hardest thing is getting the image we have in our heads translated into a 3D structure in realistic style and making sure that beautiful paper crafts look elegant and artistic.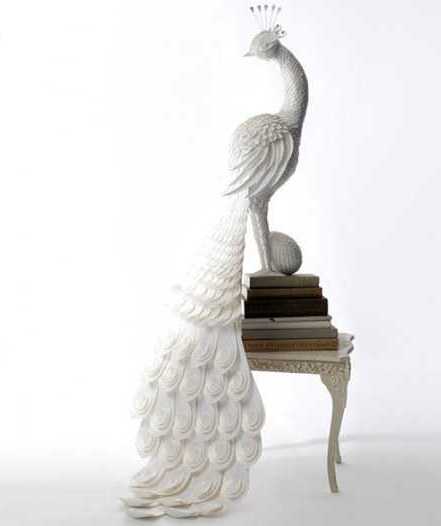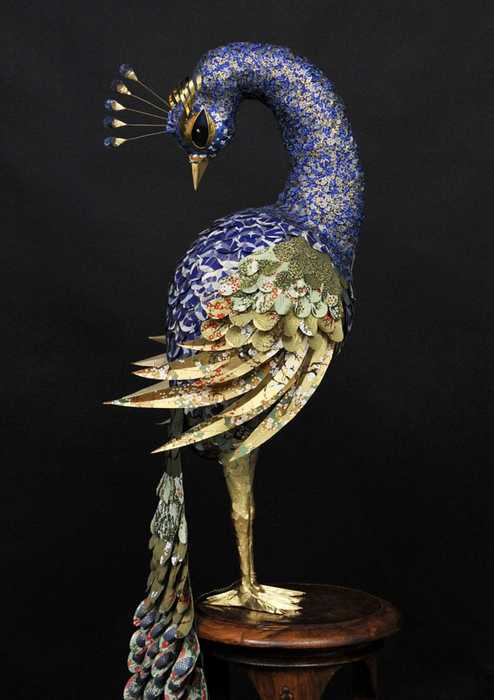 Recycling is a creative, Green, modern way to create something new, exciting, original, stylish for your home interiors. Do-It-Yourself projects are...