Small House with Large Windows and Space Saving Interior Design
---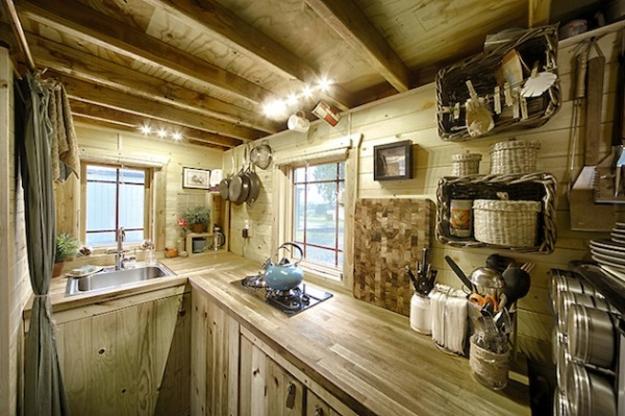 Small house design can look and feel pleasant and comfortable. This small house with large windows, space saving interior design and functional decor offers a nice, warm and pleasant home for a couple. It took about 800 hours to build this small house with attractive interiors brighten up by large windows.
This small modern house features eleven windows that invite daylight inside and help create light and comfortable interior design on the 13 sq ft area. The miniature home is flooded with natural light from the windows and looks more spacious, inviting and bright. The small house design is simple and functional, providing everything for comfortable lifestyle.
Here are kitchen, bathroom with a shower and main living spaces in this small home, where a couple can cook, eat and relax, watching TV or enjoying time together. The small house is an amazing DIY, hand-built project, which creates great small living spaces and offer a truly beautiful retreat.
Small garden house design and interior decorating
Small built-in home office designs maximizing small spaces
Transformer design ideas, space saving furniture for small spaces
Small house hand-built with wood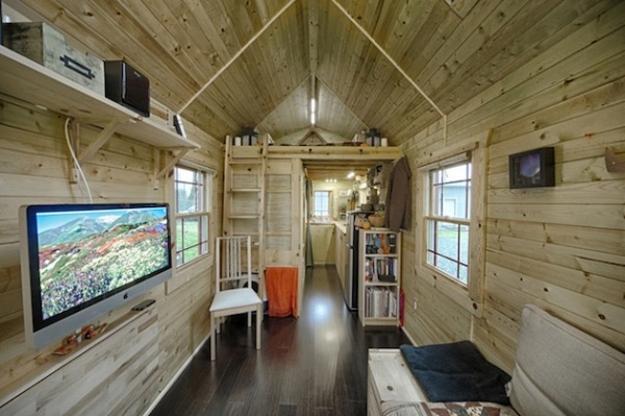 Wood is a fantastic material for creating a natural feel. Natural wood colors are warm and cozy. Wooden textures are pleasant to look at and touch. Wooden floors, walls and ceilings create healthy environment and naturally turn houses into eco homes.
Simple and functional decor enhances space saving interior design ideas. Light knotty wood add warmth to small interior design and creates a very positive atmosphere.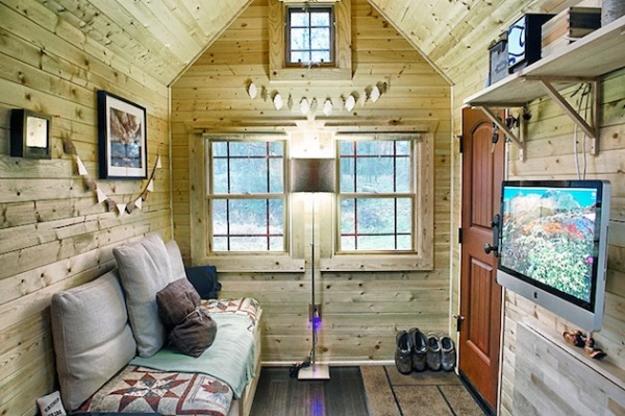 The natural feel and look designed with natural materials help people to connect to the nature, pleasing an eye. Rustic decor and unique decorations, combined with lots of daylight and simplicity, emphasize space saving, functional and beautiful interior design and mix a country living charm with practicality.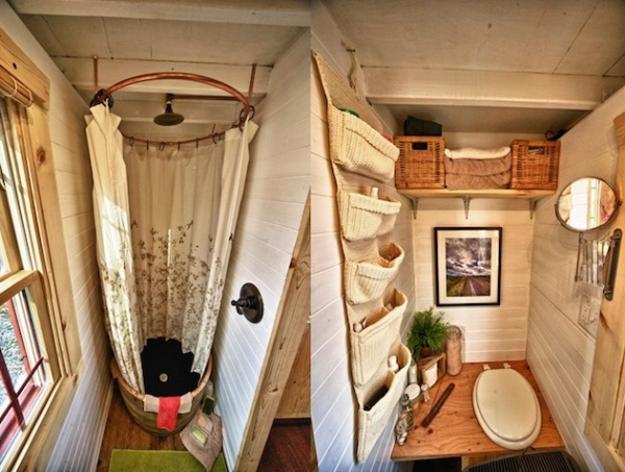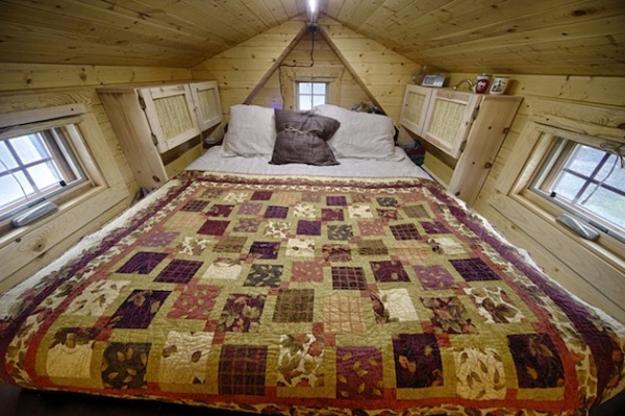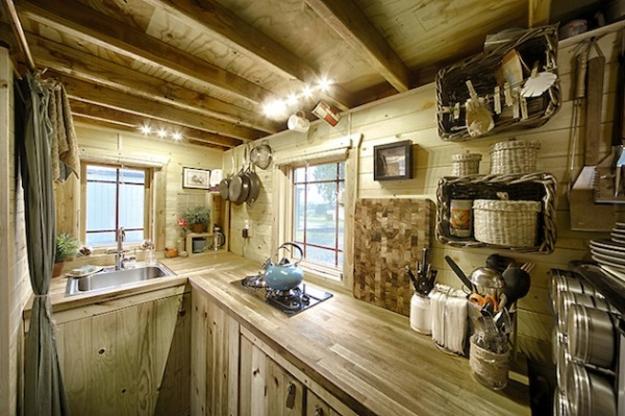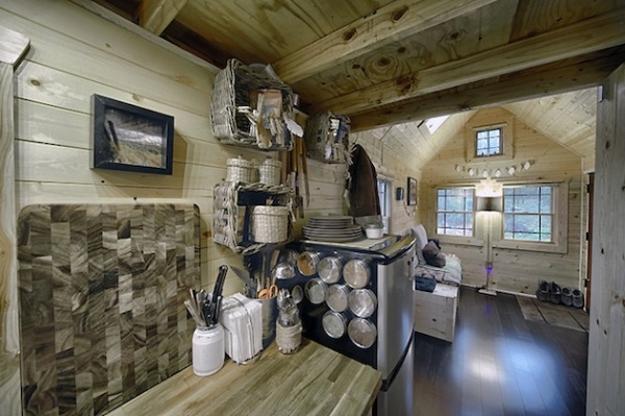 Wildwood House by Giulietti Schouten Architects offers spacious and bright home interiors enhanced by gorgeous views of the surrounding forest. Concrete...