Outdoor Home Decorating with Petunias Waves of Color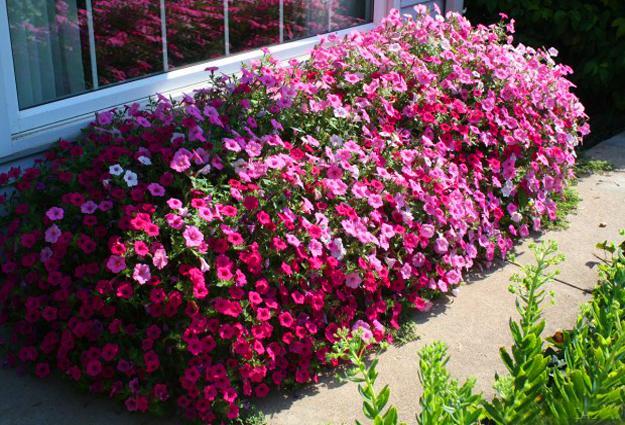 Blooming borders created with petunias
Outdoor home decorating with petunias is simple and very attractive. Petunias bring spectacular waves of color into garden design and yard landscaping. These flowering plants create fabulous centerpieces for outdoor living spaces and work well as blooming borders or ground covers. Petunias are excellent Green yard decorations that are inexpensive and eco friendly.
Petunias are loved for their trumpet-shaped flowers, pleasant aroma and vibrant colors. These beautiful flowers come in tender white, light pink and magenta, pale blue and deep purple colors. Petunias grow in pots, hanging baskets and in flower beds, creating stunning displays of color and texture.
Lushome collection of colorful home decorating ideas show how these beautiful flowers transform yards, exterior walls and fences. Garden design and yard landscaping become awash with charming flowers and bright colors, when petunias are used for outdoor home decorating.
21 Green ideas for balcony decorating with flowers
Outdoor home decorating with petunias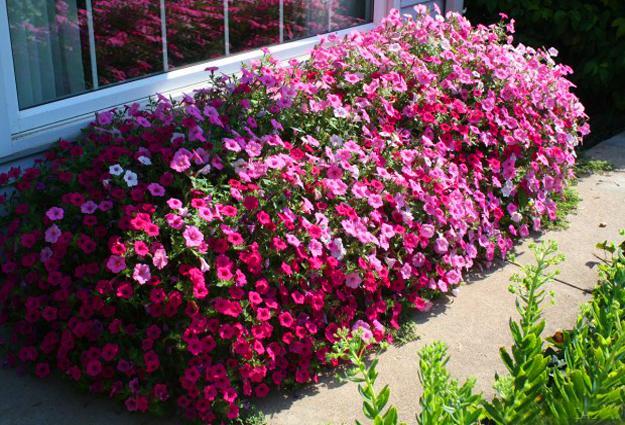 A group of these flowering plants with exciting, bright and pleasant colors create wonderful centerpieces for garden design and spectacular borders for attractive yard landscaping. Some of these flowering plants have large double flowers, flowers fringes and multicolored petals.
Outdoor home decorating with petunias is charming. These flowering plants have beautiful leaves and stems and are adorned with tender flowers. Petunias have a tightly branched habit and these amazing flowering plants are just filled with color all blooming season long, from spring to fall.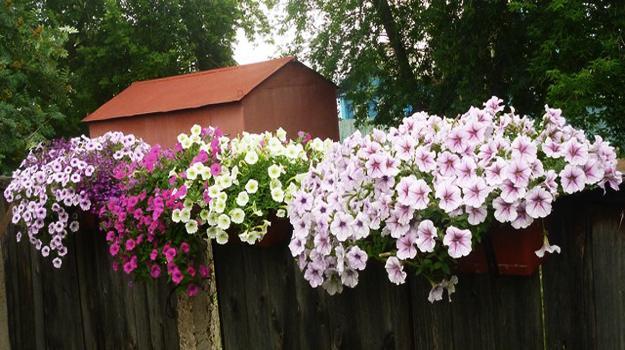 Vivid colors of these beautiful flowers are amazing. The petals look and feel soft. Petunias are a perfect fit for porch, gazebo, garden pergola and balcony decorating with hanging baskets and containers. These flowering plants can be mixed with many other sun-loving plants to create fantastic yard decorations that brighten up garden design and yard landscaping.
25 beautiful backyard ideas for decorating with petunias
33 small balcony designs and ideas for decorating with flowers
These flowering plants make elegant and dramatic displays of color when planted alone in decorative containers or flower beds, and look especially spectacular when used as ground covers and borders. While these flowering plants bring unique waves of color, the beautiful flowers add a distinct sweet fragrance to outdoor home decorating.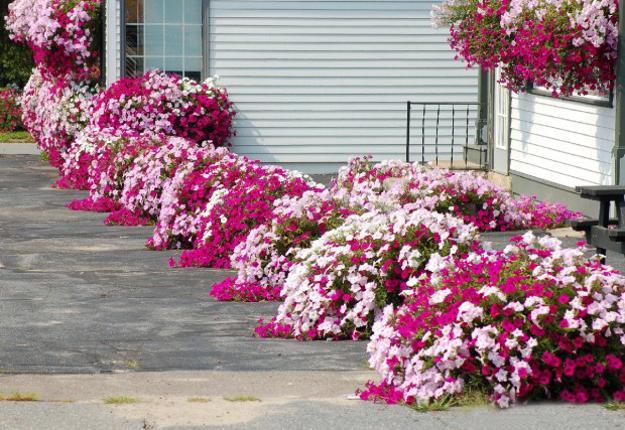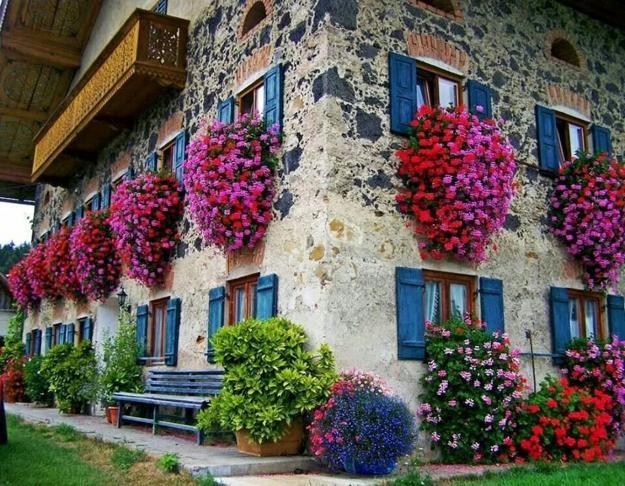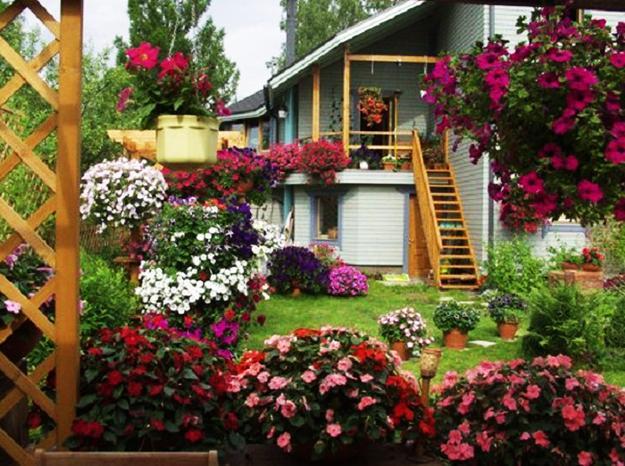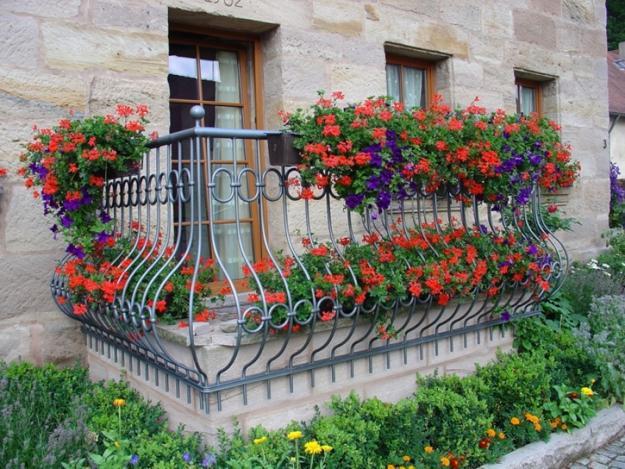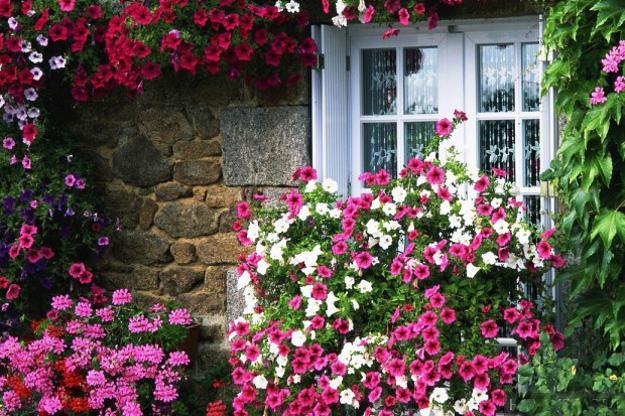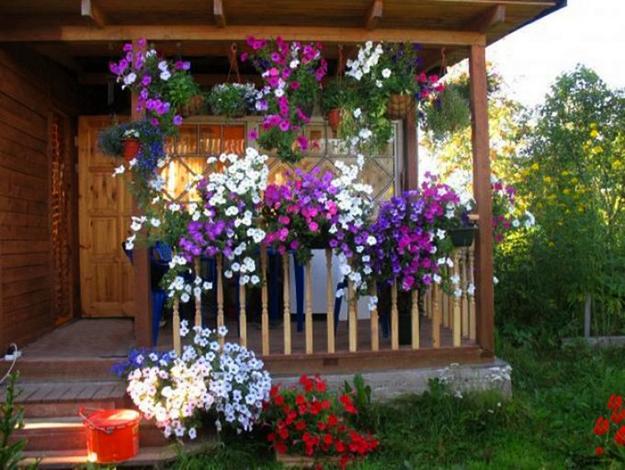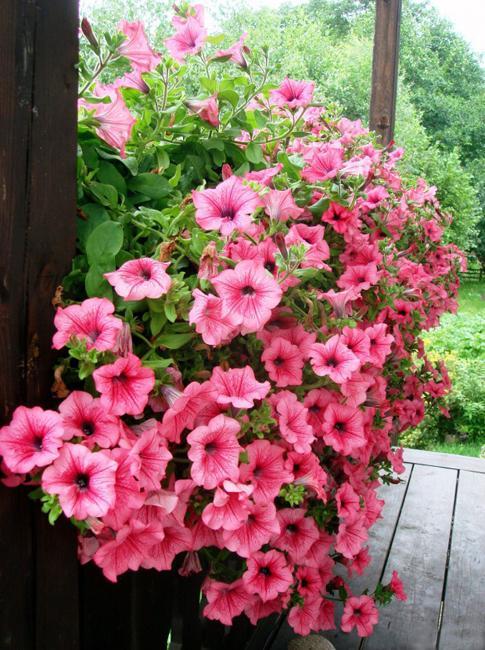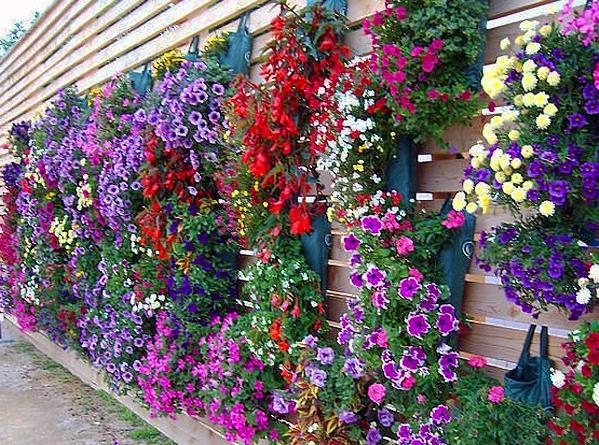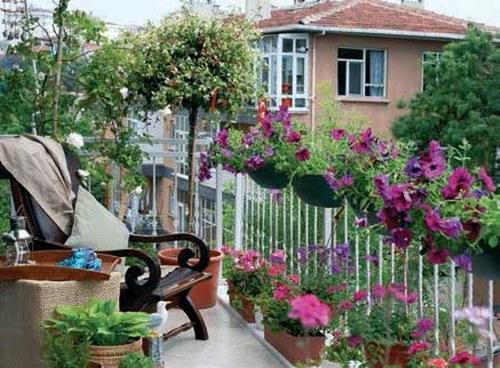 There are hundreds of reasons to recycle metal parts, old cookware, wires, tools for creating unique designs and decorating your office...