Mudroom Designs with Dog Showers, Modern Ideas, DIY Inspirations

Entry | Hall | Mudroom

Interior Design Ideas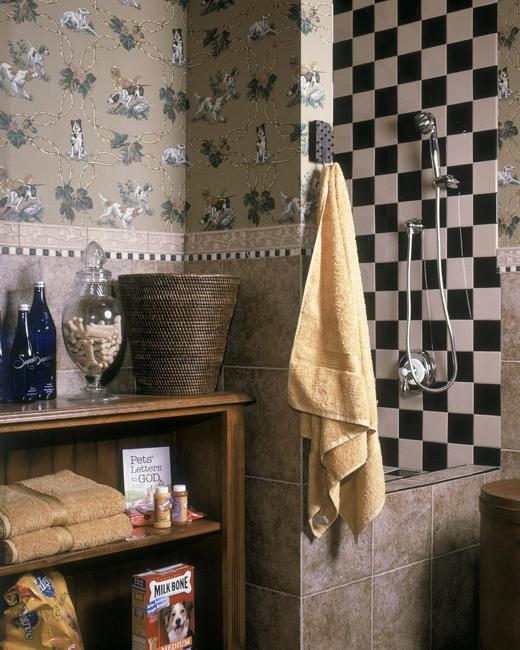 Pet shower design by Witt Construction
shower designs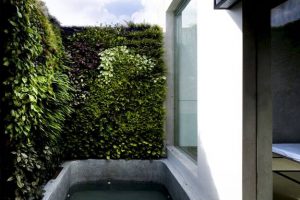 A dog shower is a fabulous idea to improve your mudroom design and keep your home clean. Here are functional room designs offering inspirations for adding the modern feature to your house and organizing your mudroom. As a dog owner, you are aware of the expenses associated with dirty carpets and furniture. Small shower designs help home interiors stay fresh and clean.
A functional room design with a dogs shower makes life easy and add fun to enjoying walks with your four-leg friend. Having a dog shower in your mudroom can be a result of a DIY project improving the functionality of your room design without changing your walking and cleaning routine. The daily task of cleaning paws is easy and quick. Check out the shower design ideas, select the best for your home. Keeping your home fresh with a dog shower will make you and your companion happy and healthy.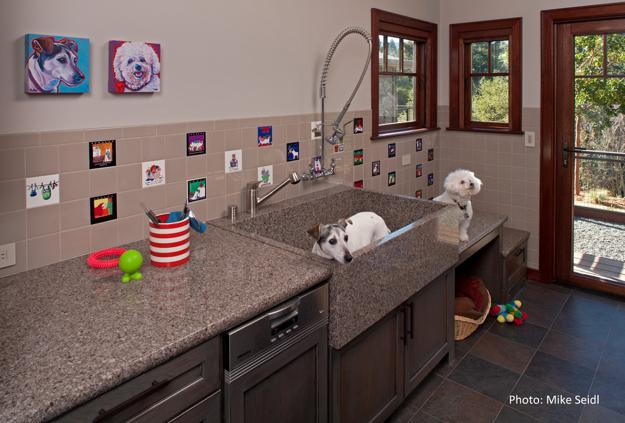 Dog showers and mudroom design ideas
Staging home interiors, fresh air, light scents
Modern trends, stylish pet grooming
Space-saving ideas, dogs beds, DIY projects
Modern entryway ideas for organizing small spaces
Dogs and their owners feel relaxed when they know their routine. Cleaning paws and showering can be a part of your routine after you walk your pets and play outdoor. Functional dogs shower design, good organization, and clutter free mudroom decorating style create a beautiful space which reduces stress and makes grooming fun.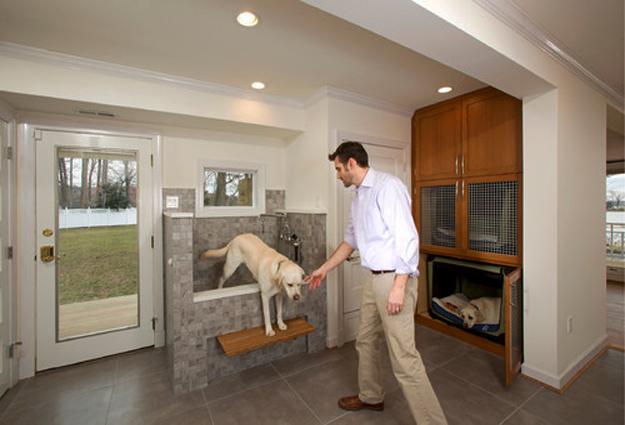 Teaching your dogs that it is time to stop running around and wash paws helps pets to calm down and enjoy the process. Washing dogs can become a part of your day when you share peaceful moments with your pet.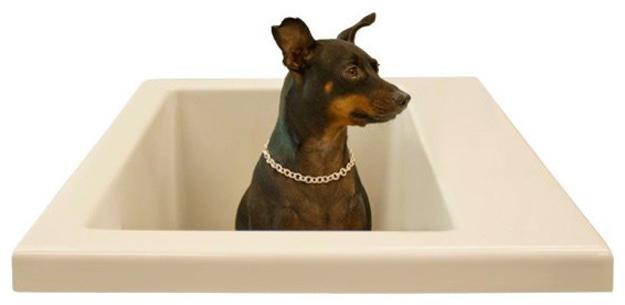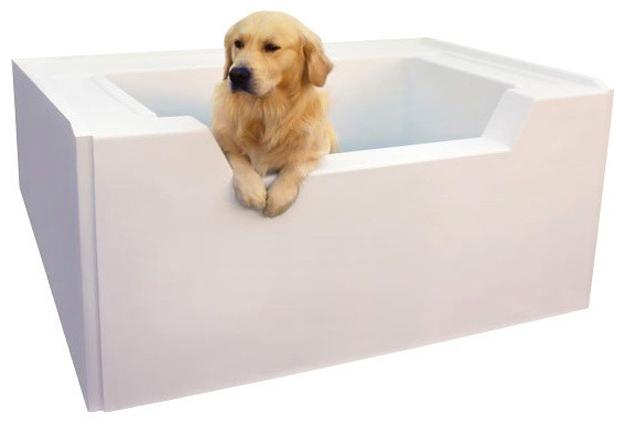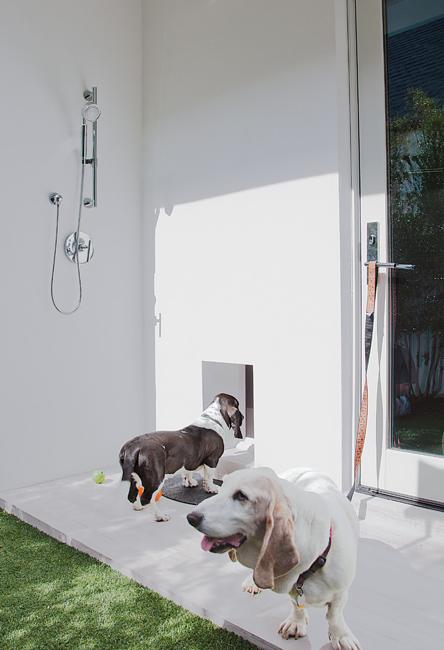 Functional dog showers
Mudrooms with dogs showers are ideal places for cleaning gold shoes, kids boots, sports gears, and cleaning tools. The cleaning stations for pets offer the multifunctional features. A hand shower, a large diameter drain pipe with a filter, and a shallow tub are all you need to improve your mudroom design.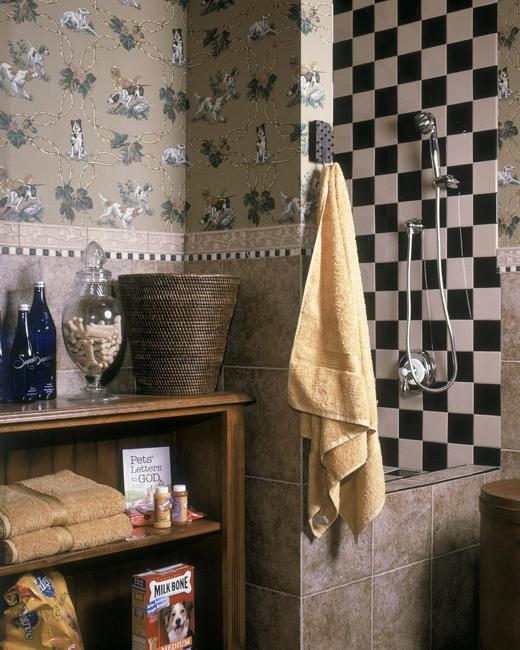 Raised shower tubs are ideal for your knees. Steps for your dogs are a helpful item that makes it is easy for your dog to get to a basin. A sink works well as shower tubs for small pets. Also, you need to add towel racks, hooks and a wall shelf or baskets for organizing pet shampoo and dry towels.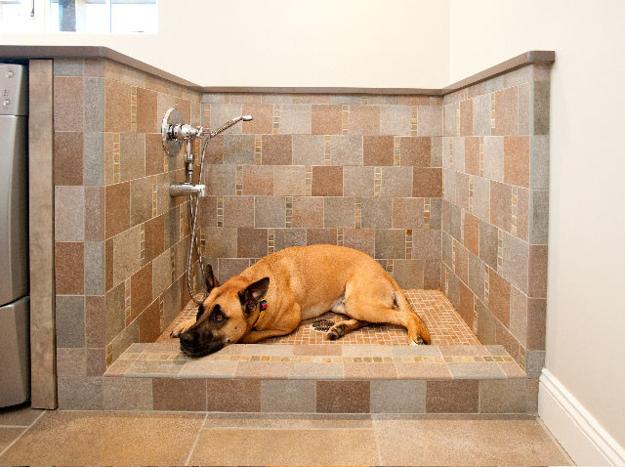 Decorating can be simple and basic or original and expensive. It depends on your budget and imagination. Ceramic tiles are practical and beautiful materials for dog shower designs and room decorating.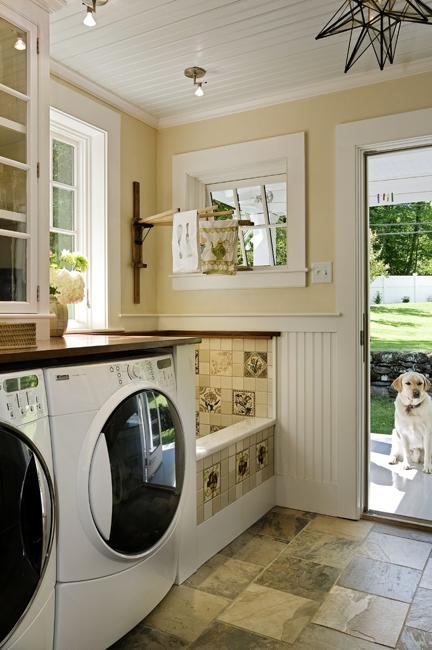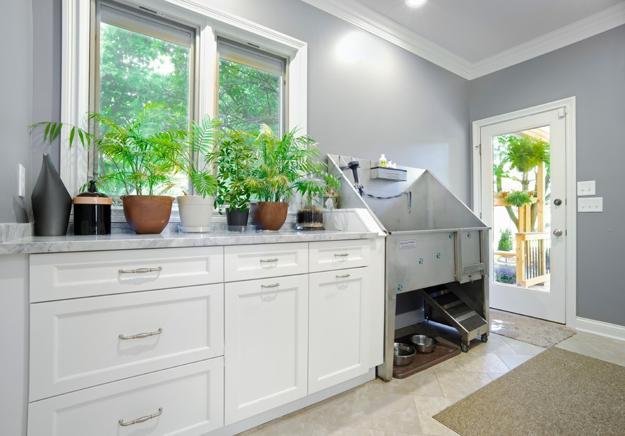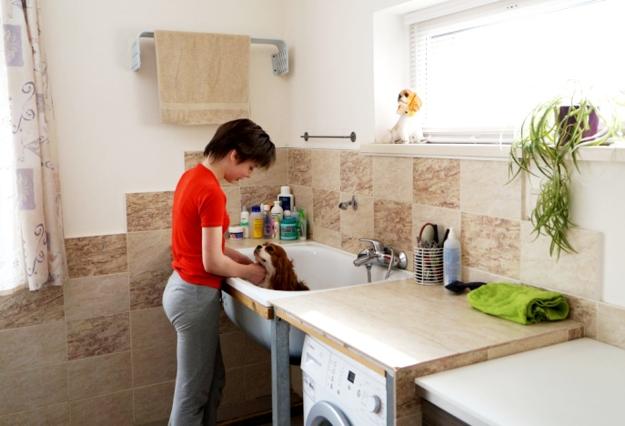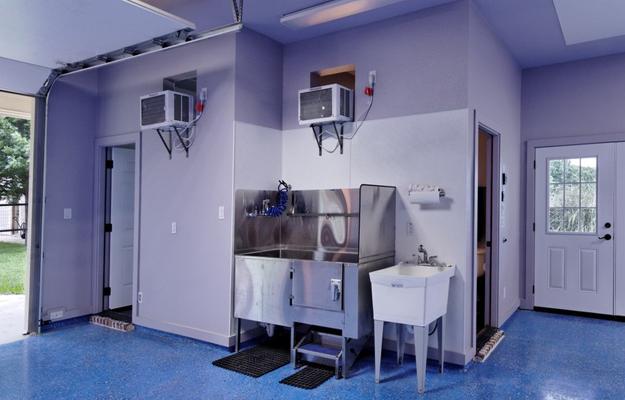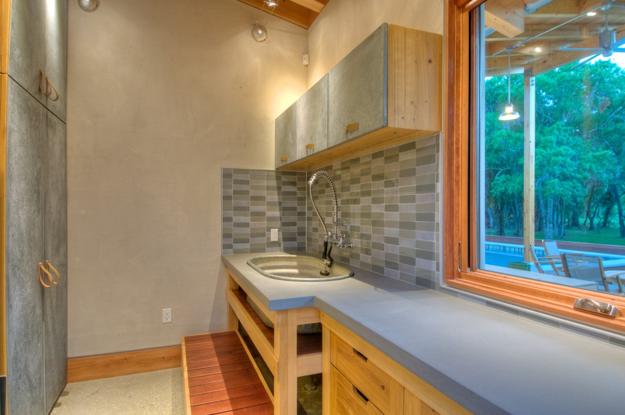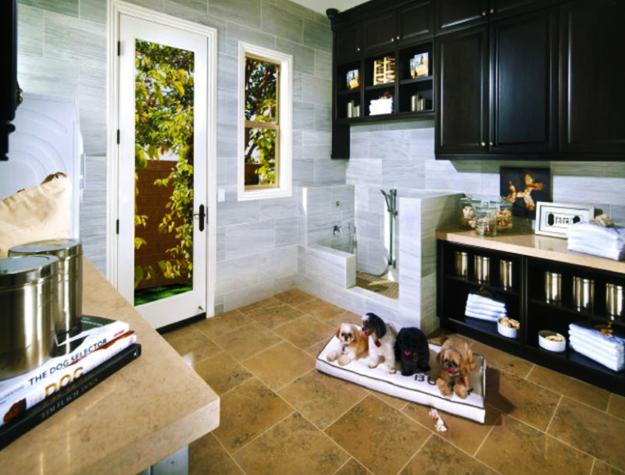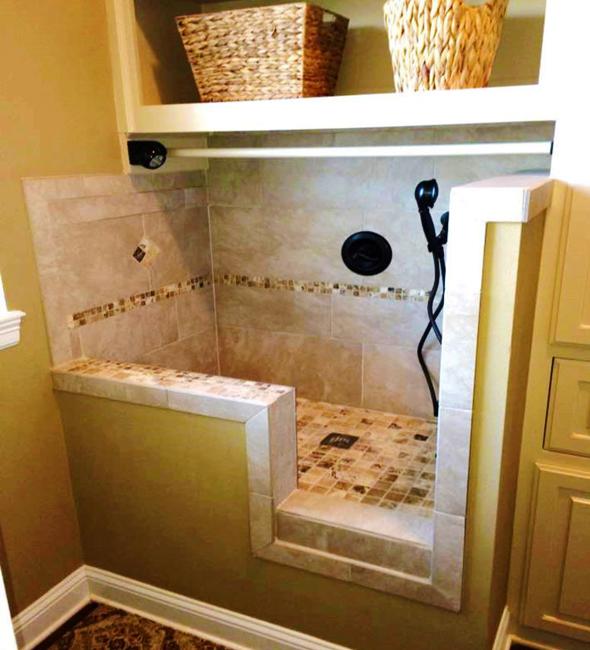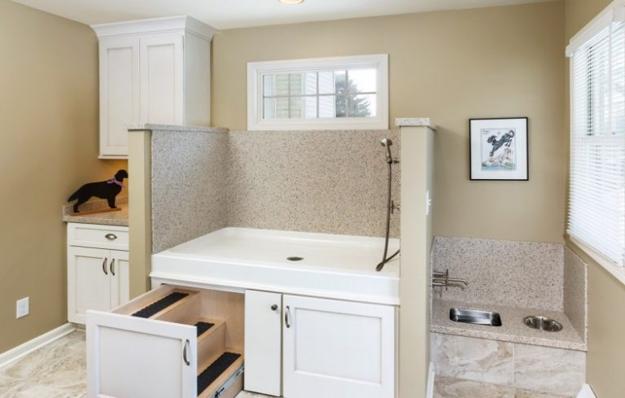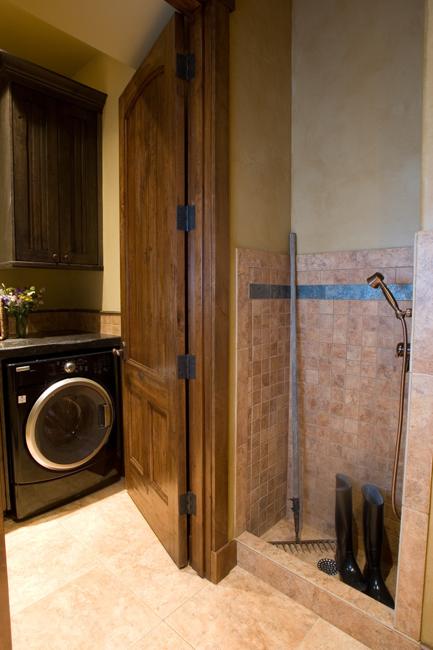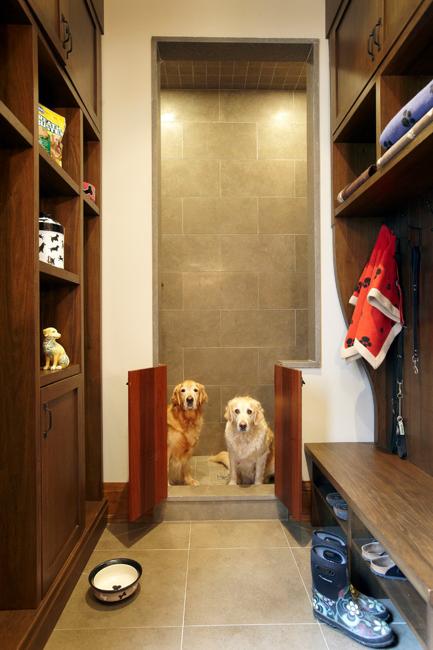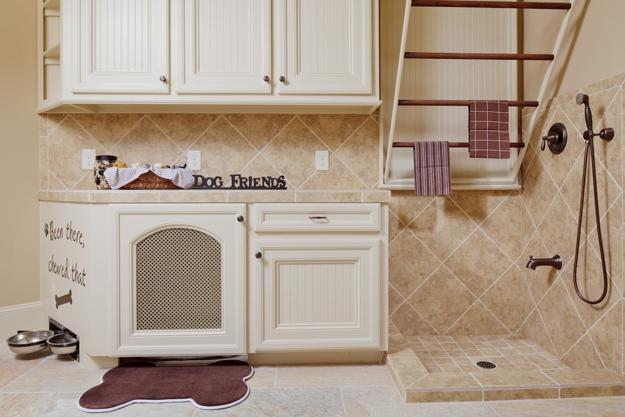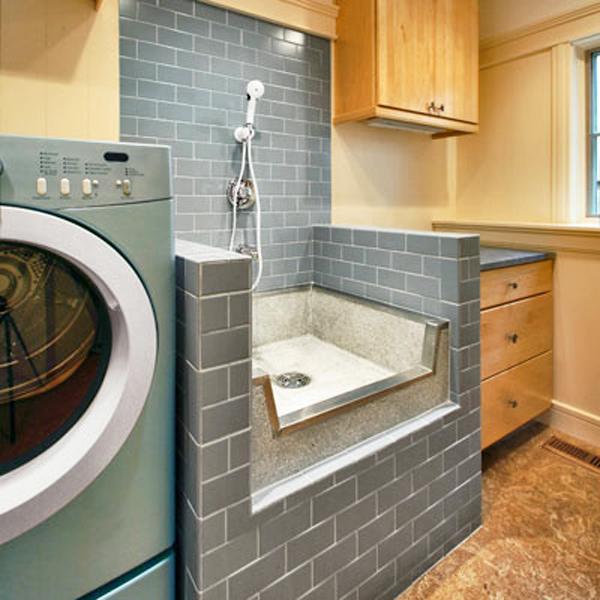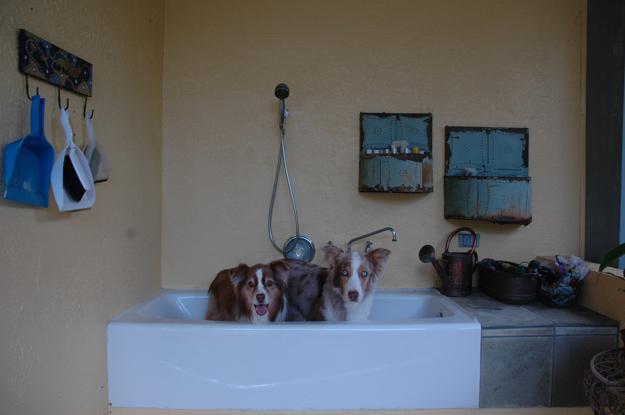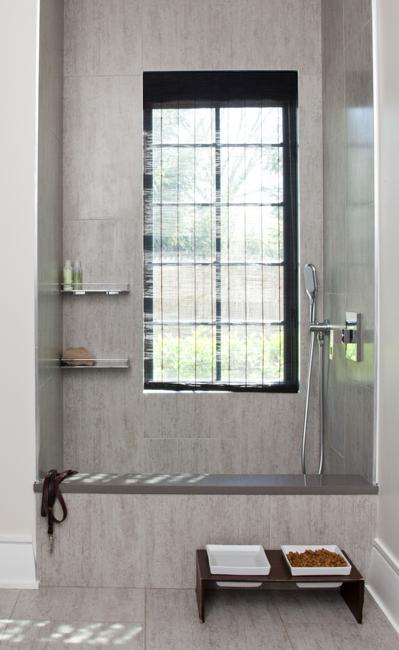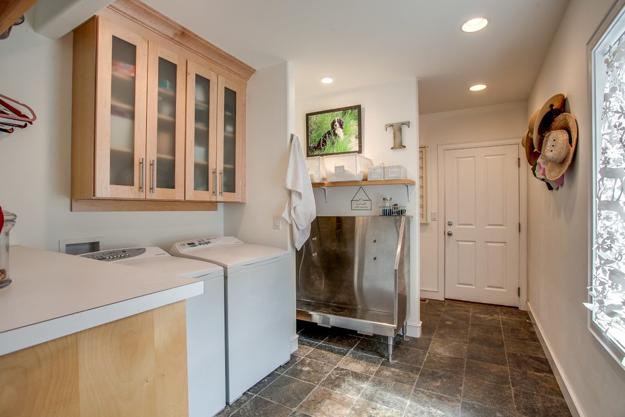 Small decorative accessories, modern textiles, and indoor plants are cheap ideas for quick and easy room makeovers. These elements are fabulous...
and enjoy free articles sent to your inbox