Modern Wallpaper with Jacquard Texture Bringing Vintage Chic into Interior Design
---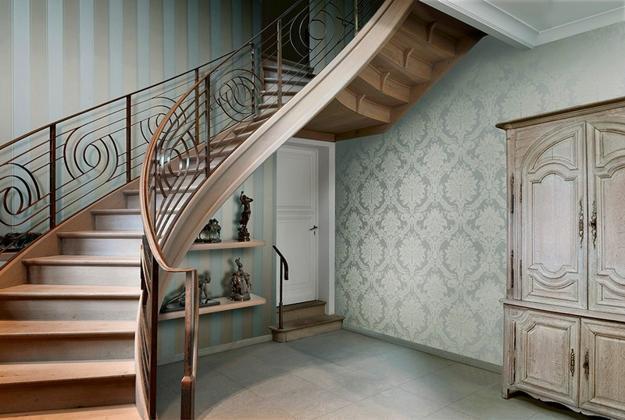 Textile wallpaper designs with jacquard patterns for modern interior decorating in vintage style
Modern wallpaper with classic patterns and jacquard texture looks royal and elegant, bringing vintage chic into interior design and decorating. Lushome shares a few home decorating ideas that blend the textured, impressive and beautiful wallpapers from Omexco into stylish rooms.
The modern wallpaper designs offer fine textile wall covering alternatives, inspired by stunning French palace interior decorating ideas. These beautiful wallpapers recreate decoration patterns in vintage style and add texture to wall coverings, creating truly unique and luxurious rooms that remind of bold interiors in Marie Antoinette style.
Modern wallpaper designs, beautiful textiles and pleasant colors adapt the French palace style of royal interior decorating for modern homes and apartments. Elegant jacquard fabrics and damask patterns adorn rooms with intricate ornaments and spectacular texture.
Modern bedroom wallpaper designs for accent walls
Adding beautiful wallpapers to staircase designs
Modern wallpaper with jacquard texture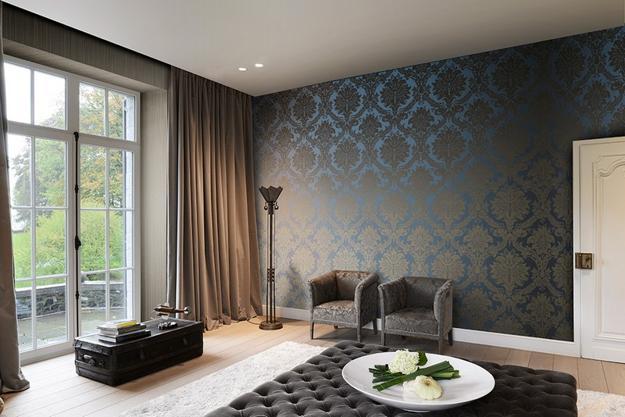 Stylish pleasant colors, a complex weave and modern textile technology are blended into beautiful wallpapers, perfect for impressive and elegant interior design in vintage style. With portraits in classic frames and traditional furniture, these modern wallpaper designs turn rooms into fabulous modern interiors in vintage style.
Pleasant and classy room colors and attractive color combinations, like gold and royal blue colors, champagne and pearl gray color tones, white cream and white- gray color, red  and purple or gray and blue colors enhance texture and decoration patterns, giving unique look to interior decorating in vintage style.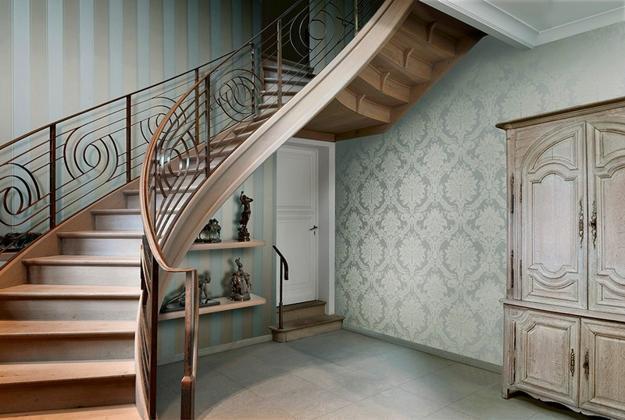 These modern wallpaper designs are not only attractive, but practical and convenient. The beautiful wallpapers are protected by special coats from dirt and dust.
Modern wallpaper combinations for interior decorating with flowers and 3d damask patterns
Modern interior design trends, home decorating materials
They can be placed on interior wall surfaces vertically and horizontally, creating fabulous accent walls and interesting combinations of patterns.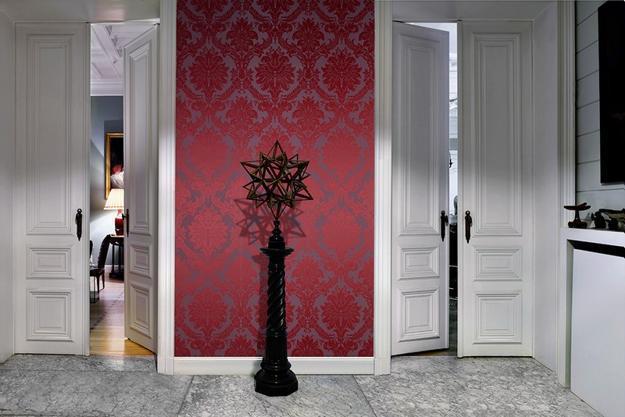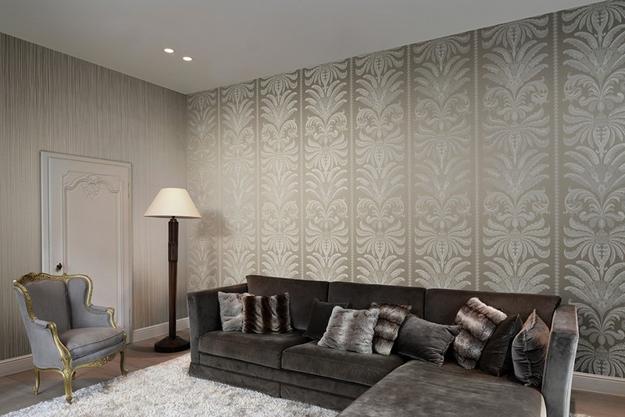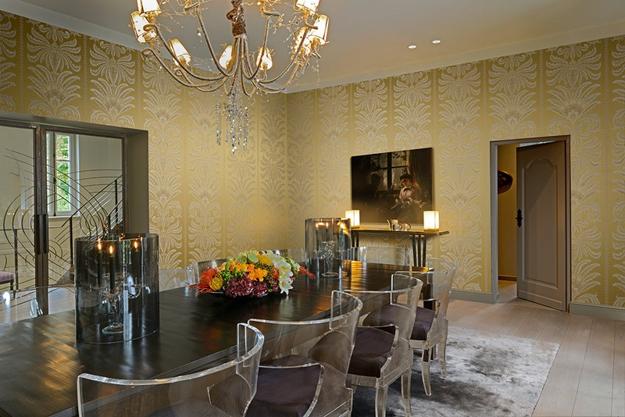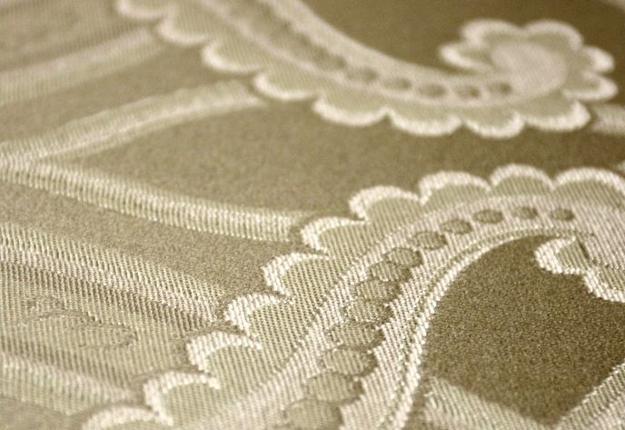 More from wall decoration

Piggy wall decorations bring humor into homes and can beautifully enhance the farmhouse theme. Colorful pigs on walls are excellent ideas...