Modern Living Room Designs in Rich and Energetic Red Colors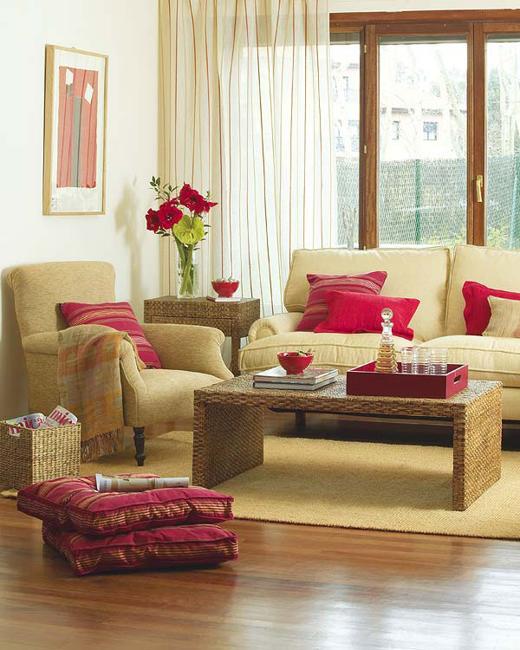 Modern living room furniture in neutral colors, accents in red colors
VALENTINES DAY IDEAS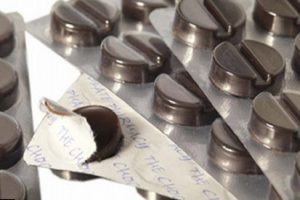 Modern living room designs in red colors look striking, energetic and bold. Red colors activate romance and fill living rooms with powerful energy. Lushome collection of modern living room designs in red colors demonstrate how to use red paint, wallpapers and home furnishings in these bright shades to create beautiful living spaces.
Living room designs can look very festive and exciting when neutral colors are blended with home furnishings, wall paint and wallpapers in red colors. Some people are tempted to use these dramatic colors, because the red colors are associated with excitement, passion and romance.
Adding a lot of red colors to living rooms bring the fire element into interior design and can help activate energy in the house and reveal the hidden beauty of living spaces. Red colors are fantastic, but need to be used carefully, skillfully and in moderation.
Modern room colors, interior design and decor in red colors
Purple, red and light green colors that differentiate modern living room designs
Modern living room designs in red colors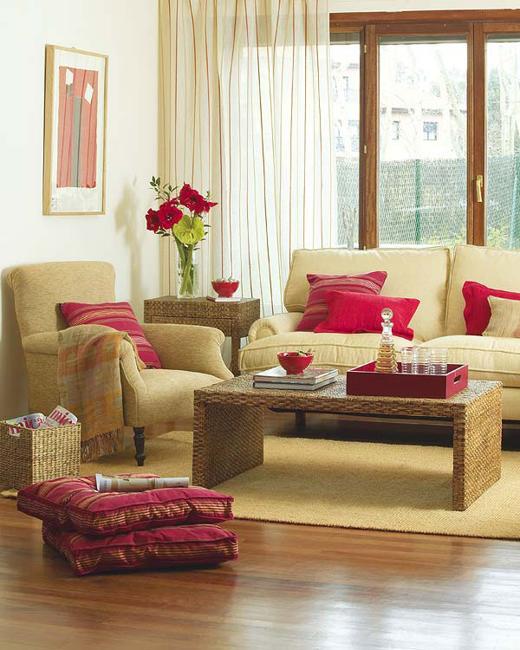 Adding the fire element may help Feng Shui a home and evoke love, passion and romance. Red colors create great accents that are bright, unique and stylish. Red colors bring energy into interior design and allow to personalize modern living room designs with stunning details.
Red colors can stir passion and love, some people love red colors, but some people dislike these interior design color shades. These  subjective reactions define how much red colors can be used for their living rooms decorating.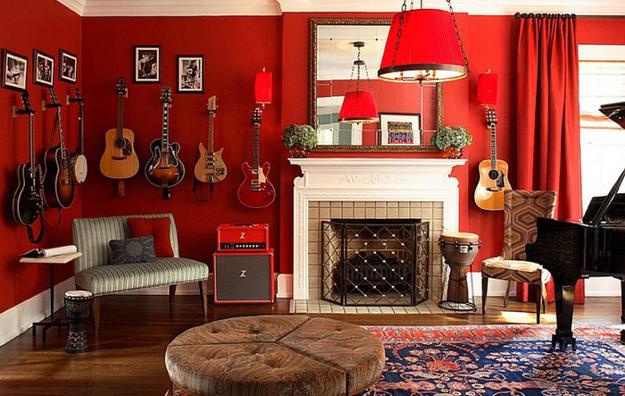 A large display of red colors in home fabrics, window curtains, living room furniture upholstery fabrics, decorative pillows and floor carpets, wall color or art works resonates with warmth of textures and make modern living room designs in red colors feel cozy and welcoming, or unattractive and overwhelming.
Beautiful Christmas decor in charming and festive red colors
Small house design with modern home interiors accentuated with red colors
Red colors symbolize the fire element in the direction of west and may help Feng Shui modern living room designs, attracting wealth. Red colors can create a conflict with the metal or wood elements and create unpleasant atmosphere in living rooms, bringing loneliness and sickness into homes. Using red colors in moderation is a way to brighten up and beautify living room designs and create modern home interiors that are interesting and comfortable.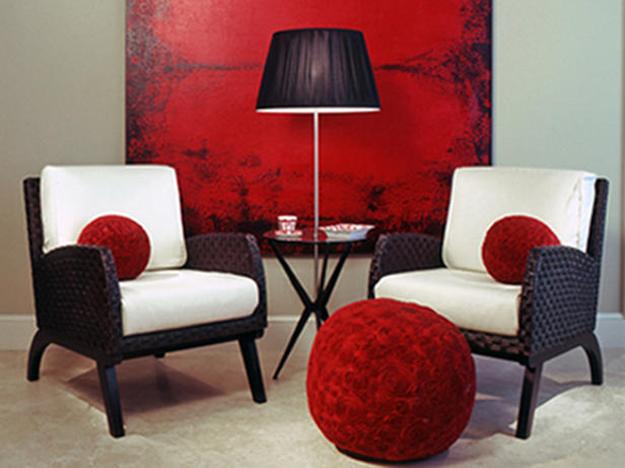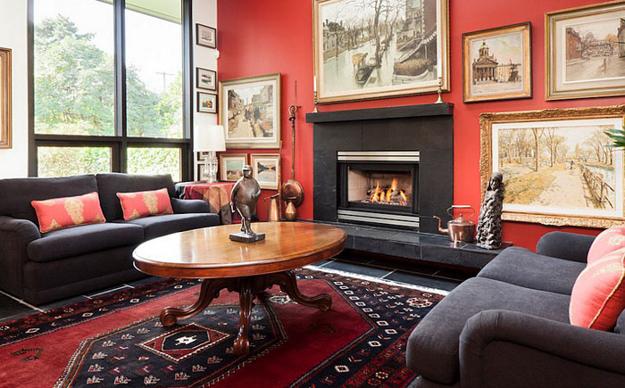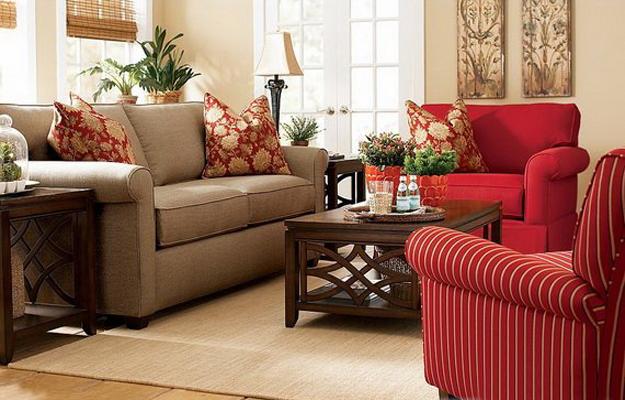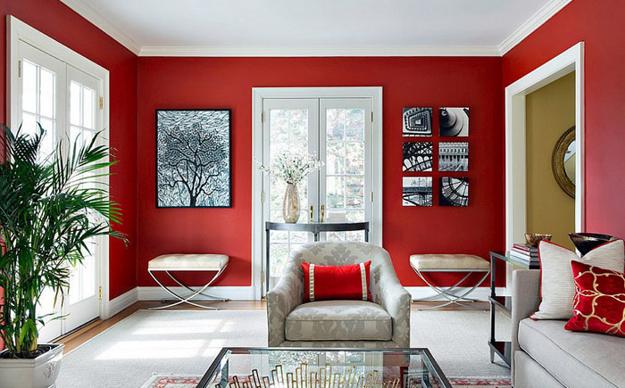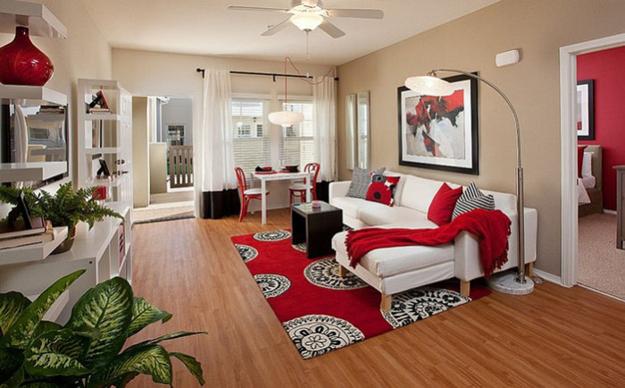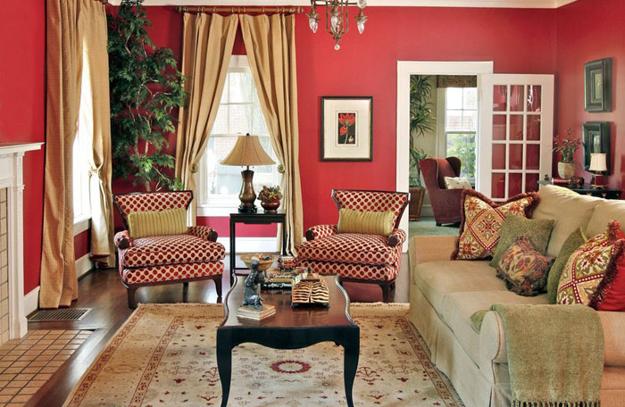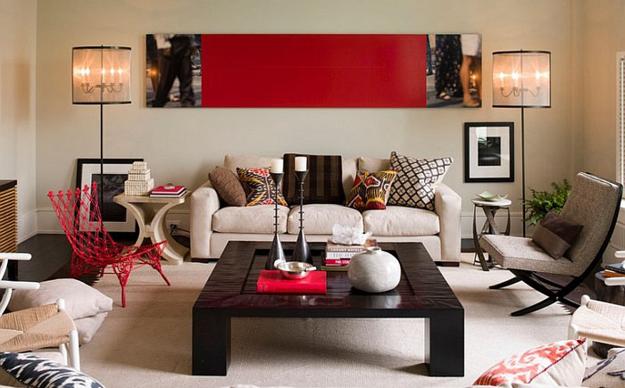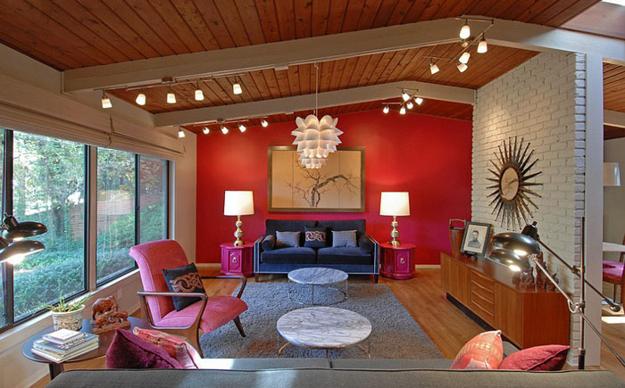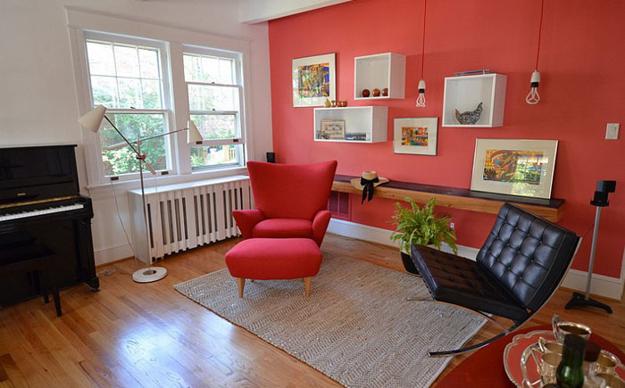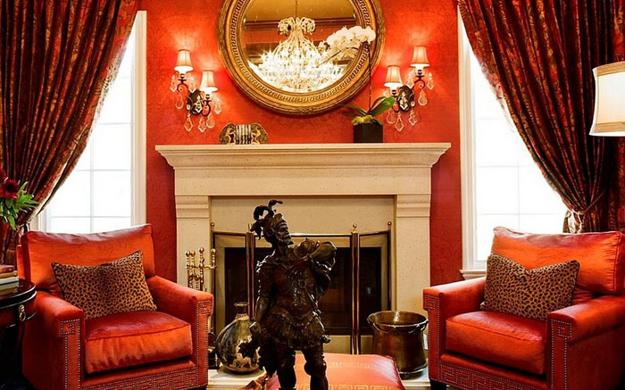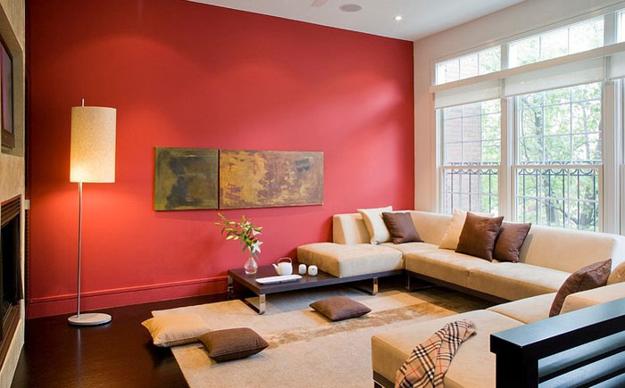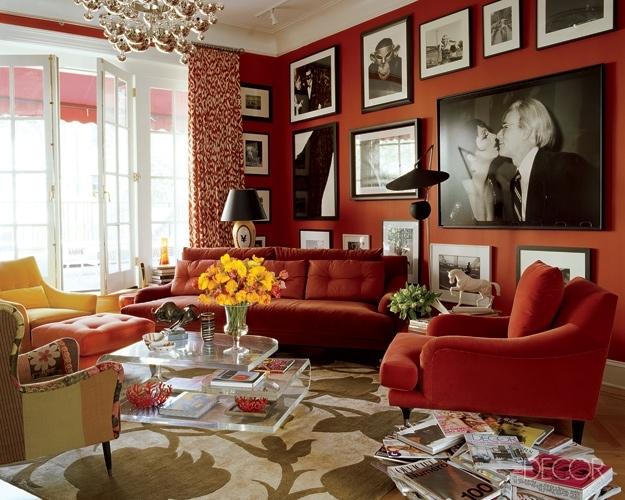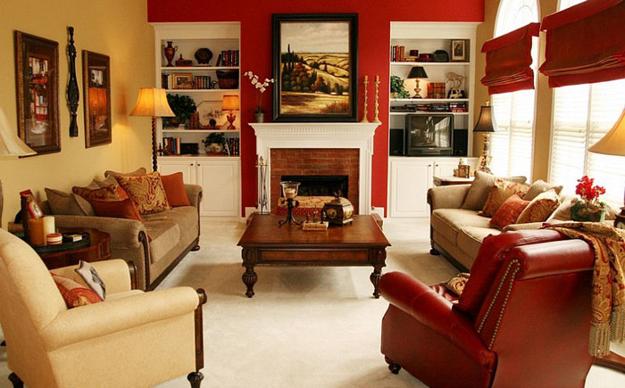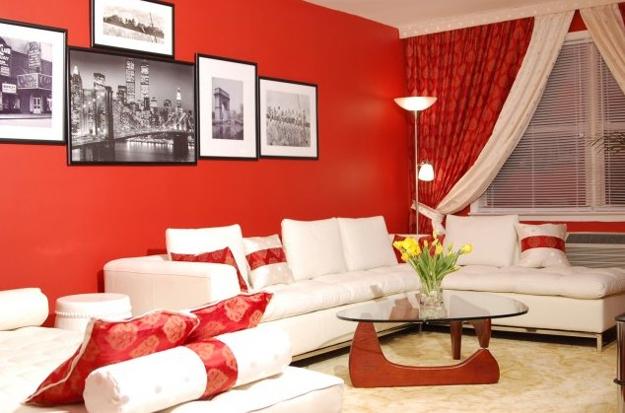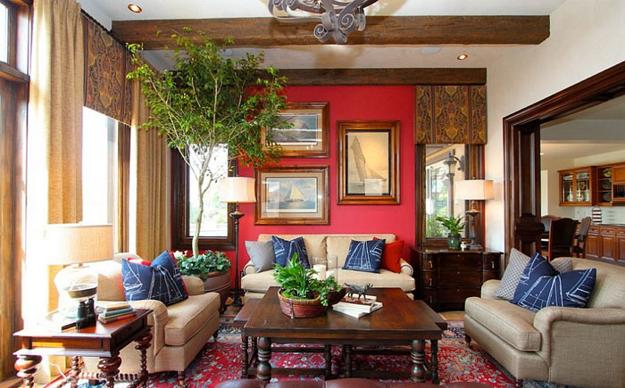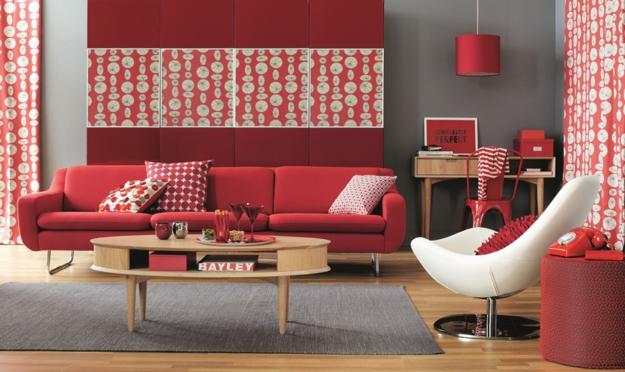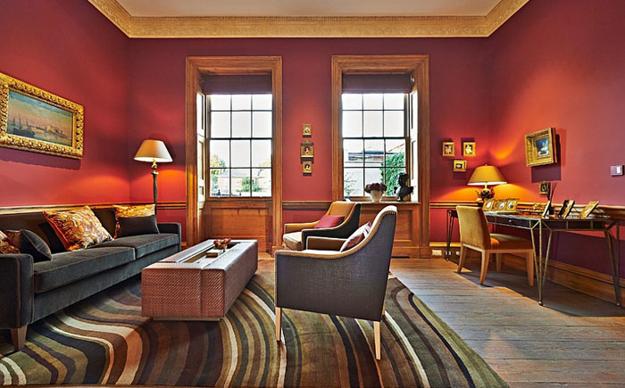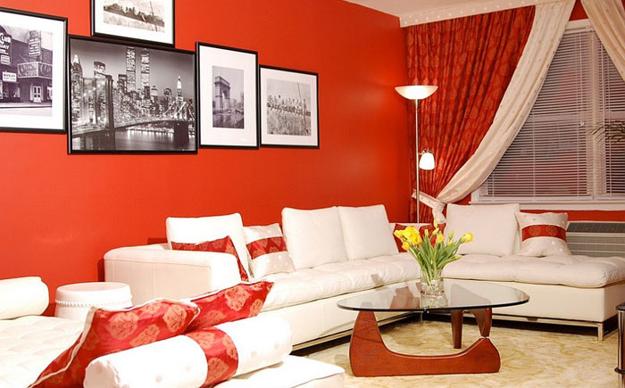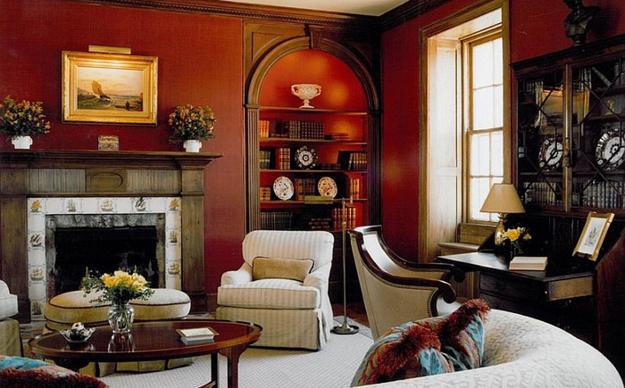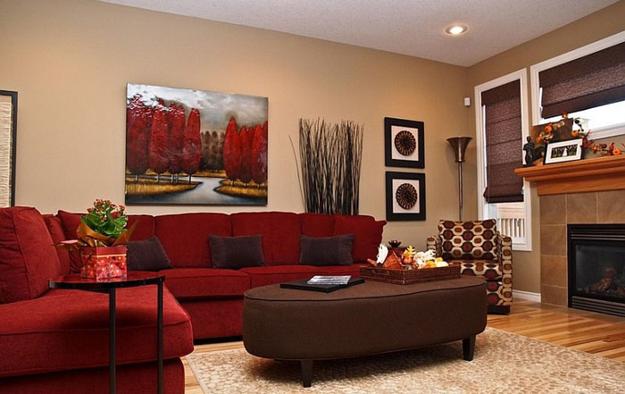 Here are great ideas for kids toys storage and wall decoration with small cars that everyone would love. DIY organizers, like...