Modern Kitchen Colors Adding Spice to Interior Design and Personalizing Decorating

Room Colors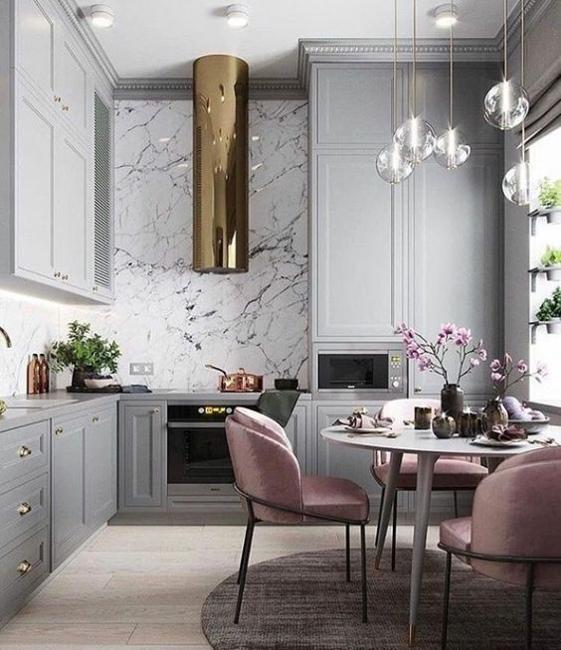 Contemporary kitchen design, metal hood, lilac dining chairs
contemporary kitchen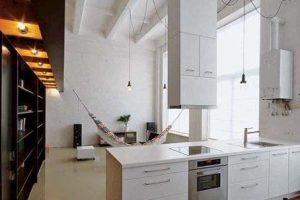 Kitchen colors are one of the essential elements of modern interior design. Wall tiles, paint colors, kitchen accessories, cabinets, kitchen appliances, and lighting fixtures can refresh kitchen interiors and create beautiful designs. Colors unavoidably affect a person's mood. Modern color combinations add spice to contemporary designs in neutral colors and personalize the kitchen interiors. Stylish hues and wood stains can define kitchen design.  Beautiful color design can give an energetic feel to the interior or create a soothing, calming atmosphere in the kitchen.
Color combinations are one of the essential parts of modern kitchen design. Psychologists recommend that you surround yourself with your favorite tones and shades. Color design is very personal, and best-loved colors have a beneficial effect on individuals.  Renovation is expensive, so choose kitchen colors and materials that you can enjoy for years. When you spend money on renovation, you want to create visually pleasing and functional designs.
Modern kitchen design trends and interior colors
Beige and creamy white kitchen designs
Stylish copper and bronze, deep orange kitchen colors
Psychology of kitchen colors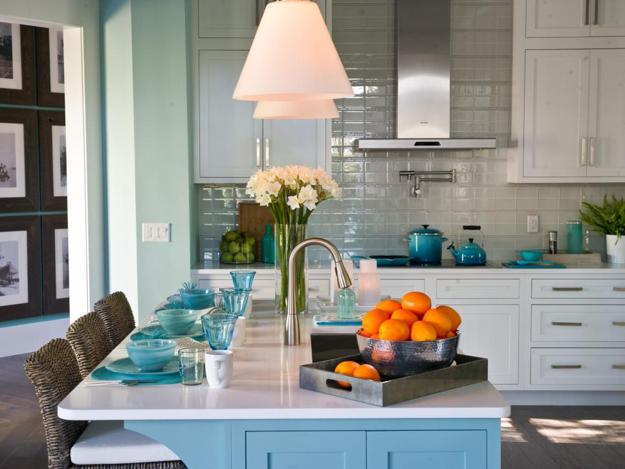 Yellow, orange, red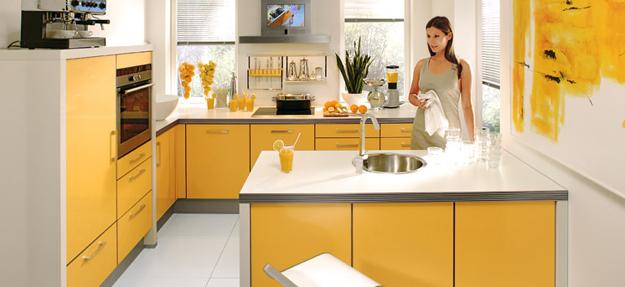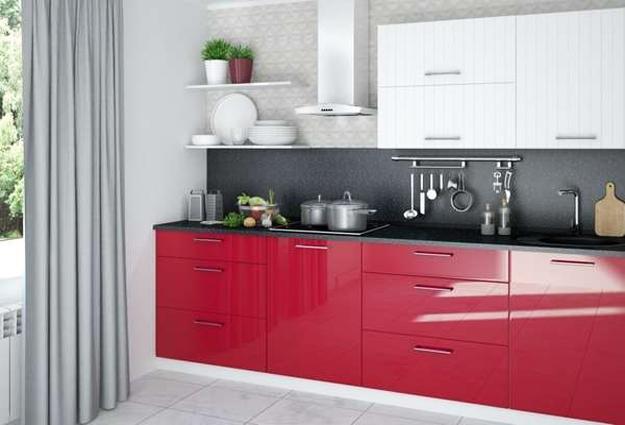 Yellow kitchen colors are bright, cozy, homey. Yellows give a boost of energy, which we need in the morning. Yellow kitchen interiors and accents in yellow colors energize us and add optimistic vibes to modern kitchen designs. Orange kitchen colors create warmth and comfort. Oranges beautifully combine with dark shades of brown colors. Reds feel passionate, festive, energetic. Red accents beautifully accentuate kitchen designs in neutral colors.
Sensational red kitchen designs
Black and white kitchen interiors
White kitchens
White kitchen colors that include snow-white, creamy white shades, grayish-white tones are versatile color design choices. These neutral colors go with any other hue giving a fresh and bright look to modern kitchens. Soothing whites feel calm and look beautiful, providing many opportunities to personalize and decorate kitchen interiors with dramatic dark colors or sophisticated pastels. White kitchens appear spacious and airy, no matter what their sizes.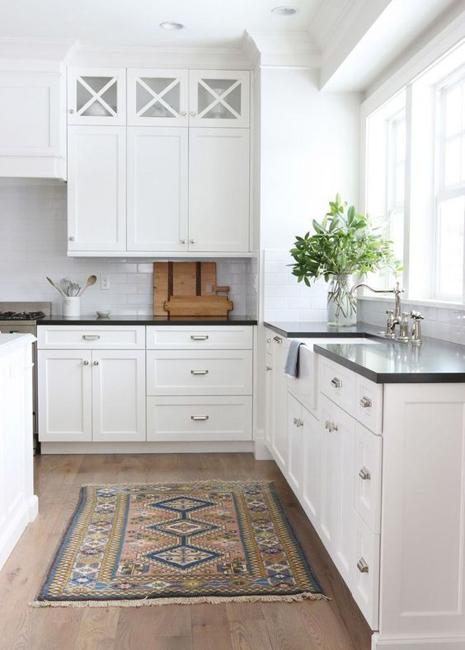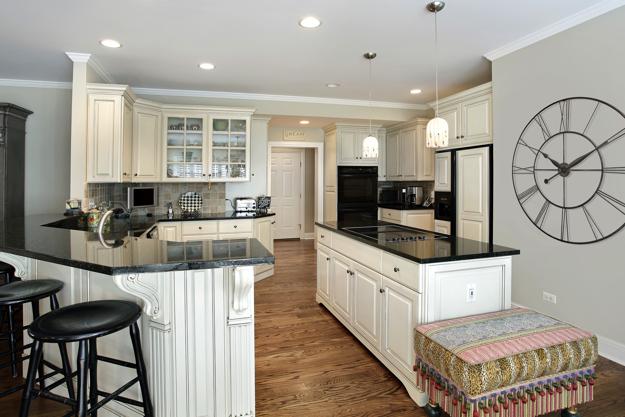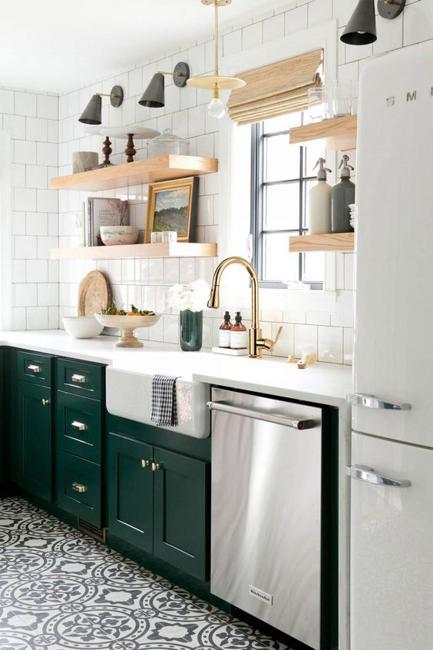 Green hues
Green colors offer a broad palette, from fresh green to yellowish shades and cool neon hues. Modern green pastels are almost neutral colors that create elegant combinations with other kitchen colors.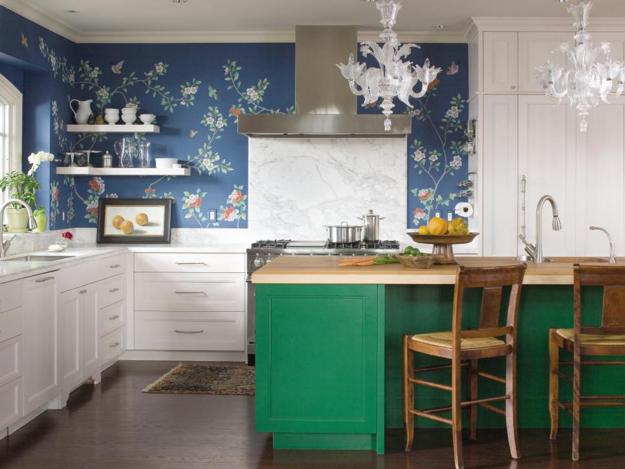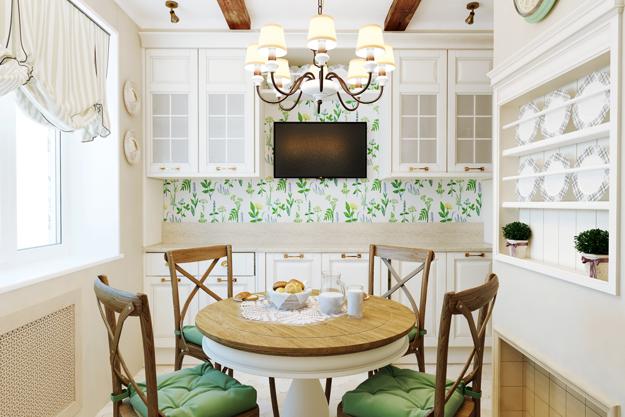 Purple and blue tones
Purple kitchen colors are inspiring, stylish, and chic. Smooth surfaces highlight the striking beauty of purple shades. Blue tones are universally appealing kitchen colors. Pale blue hues visually enlarge kitchen interiors and create a calming, relaxing atmosphere in modern kitchens.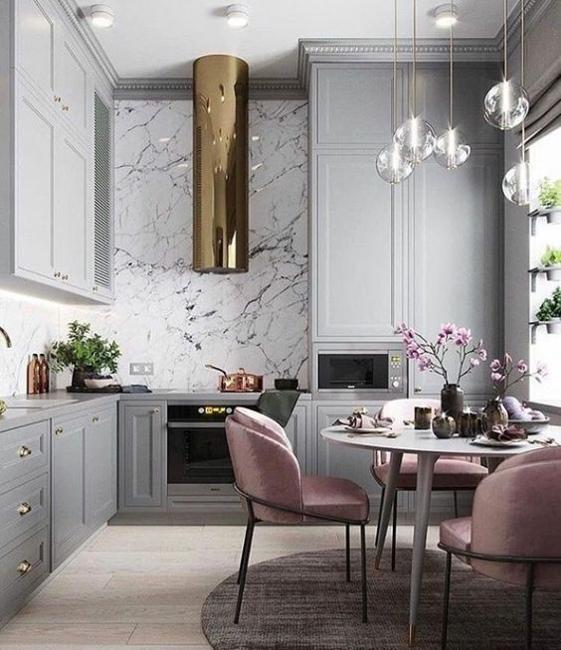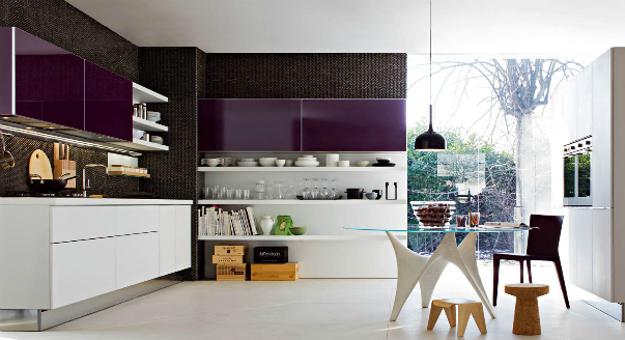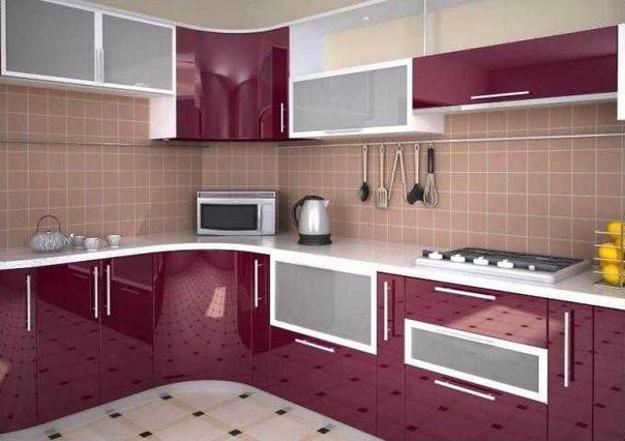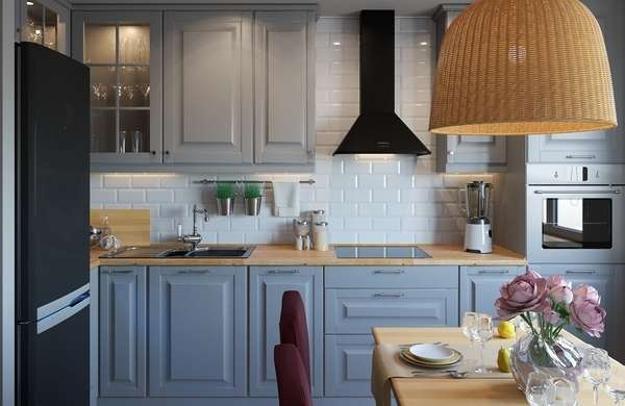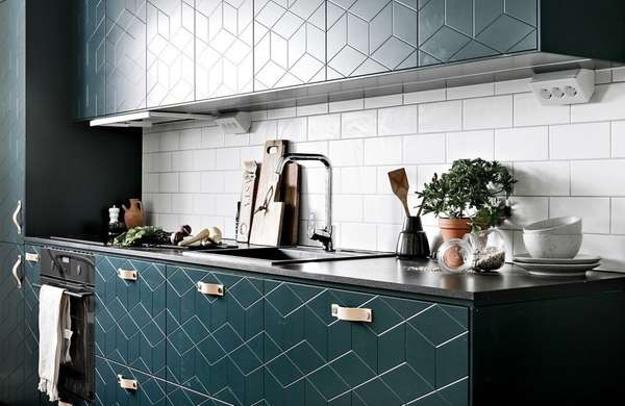 Modern kitchens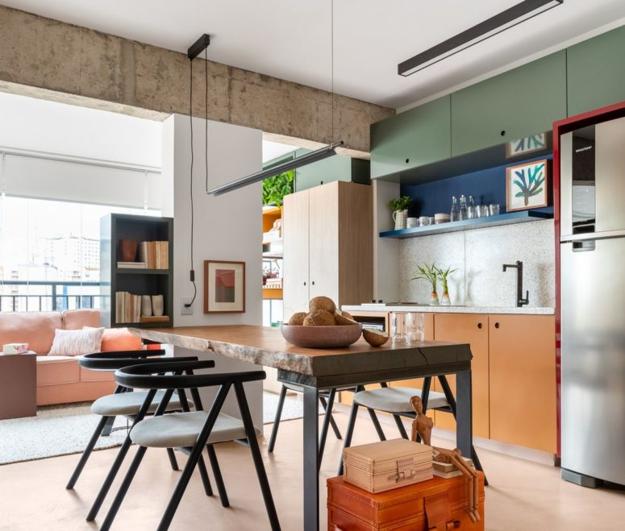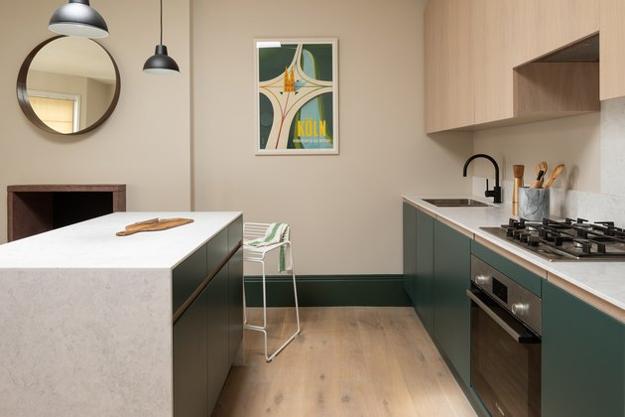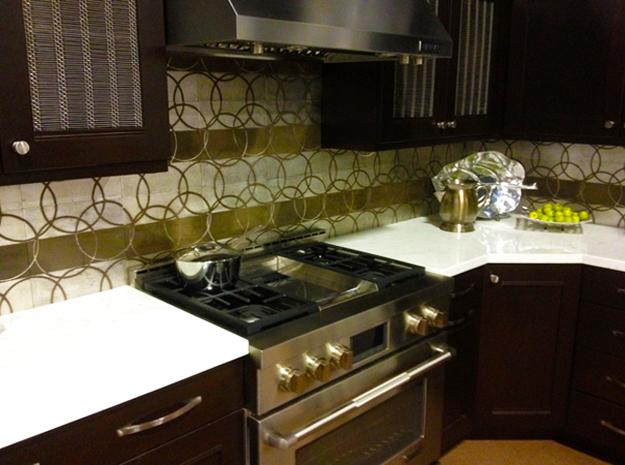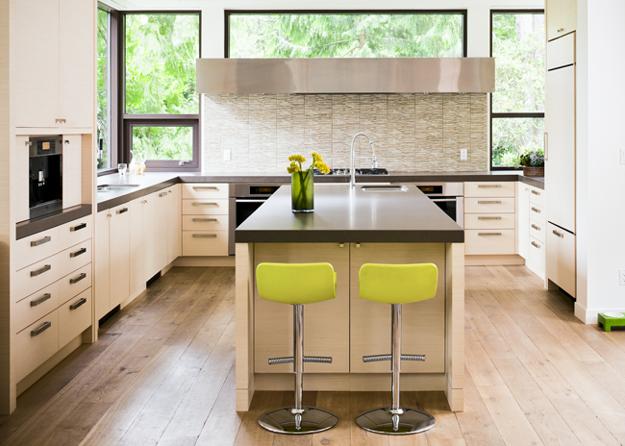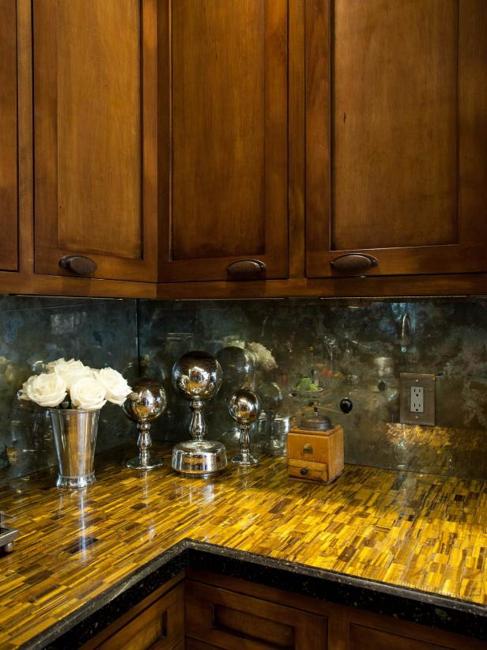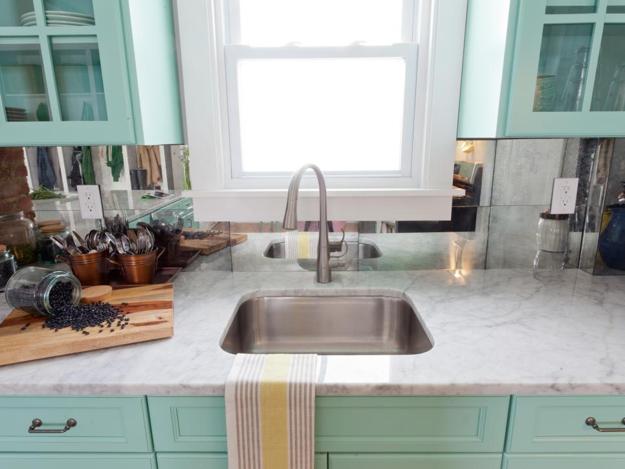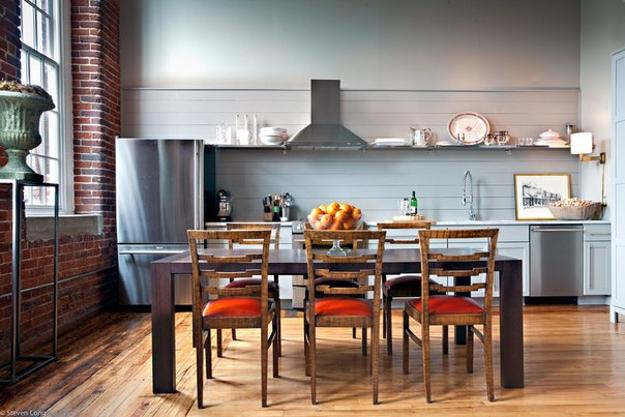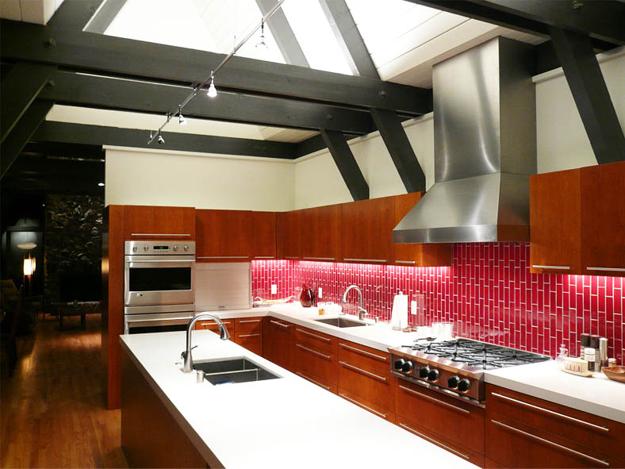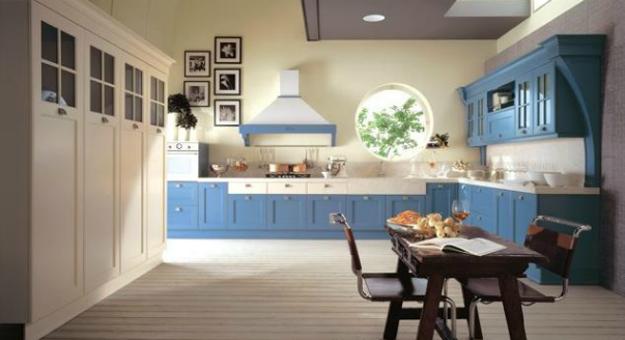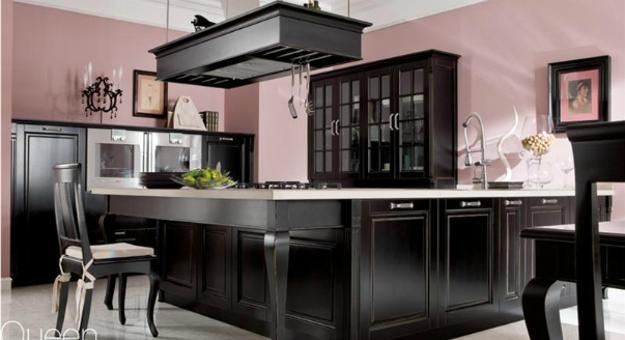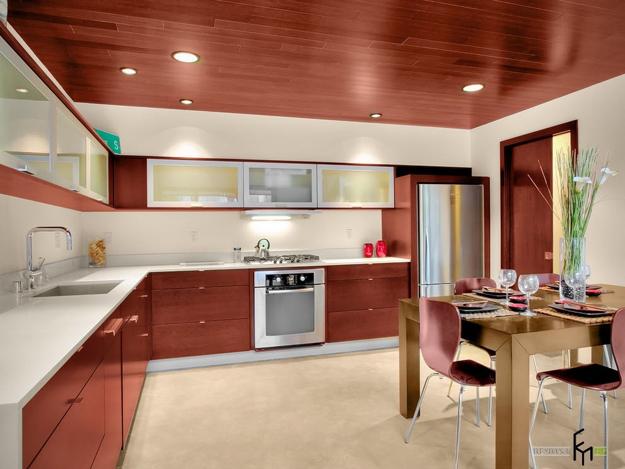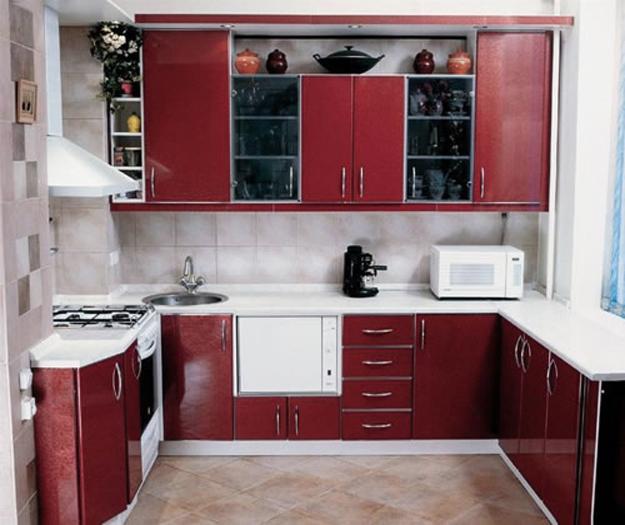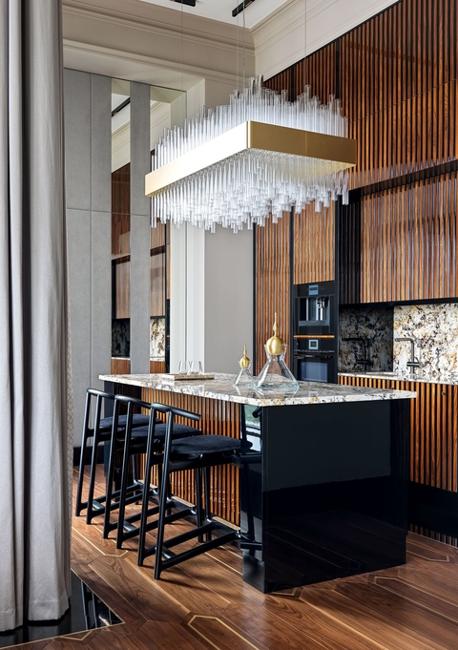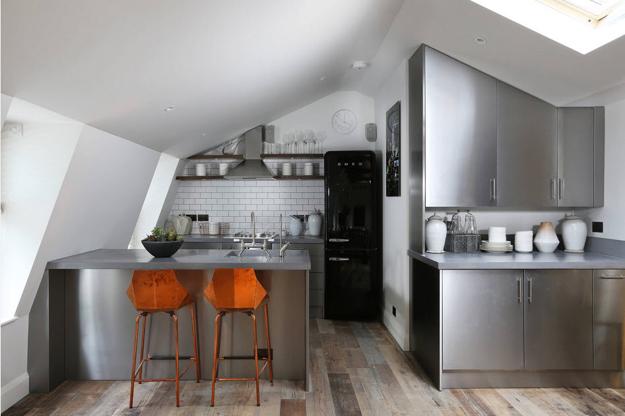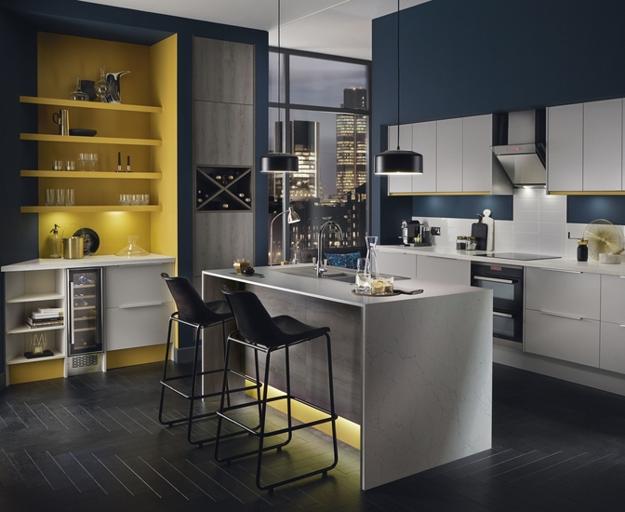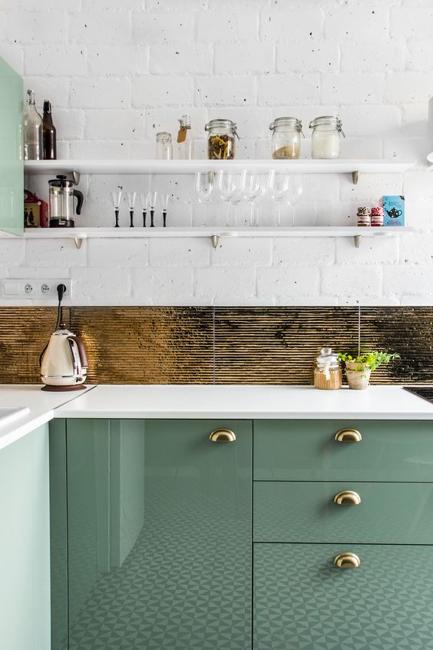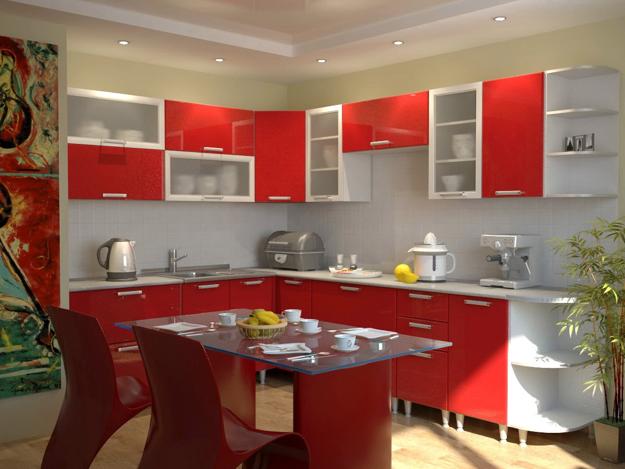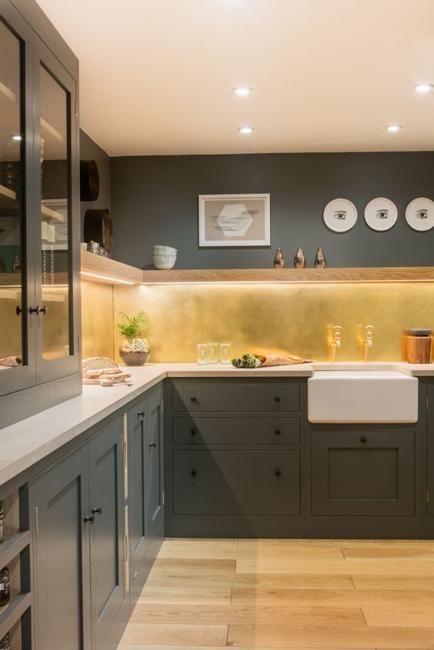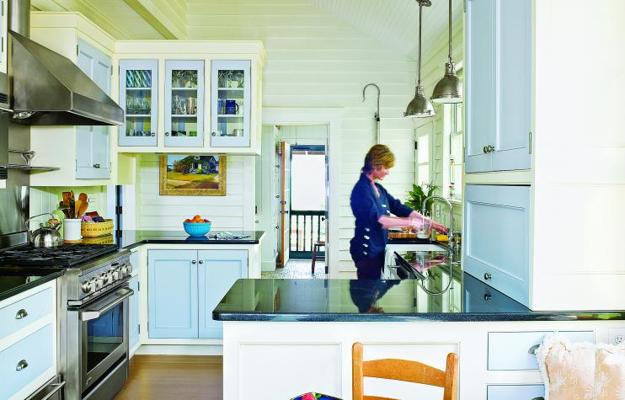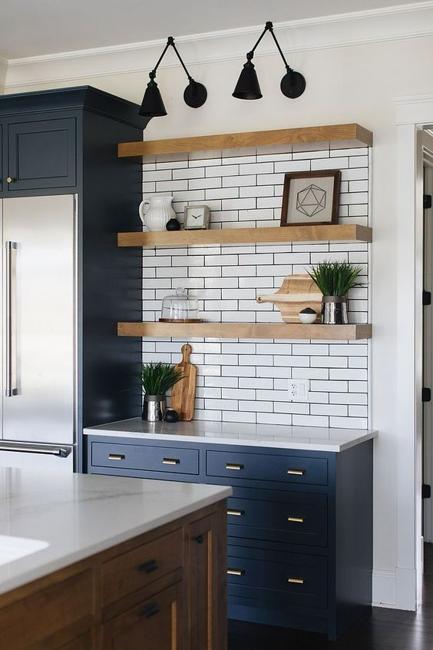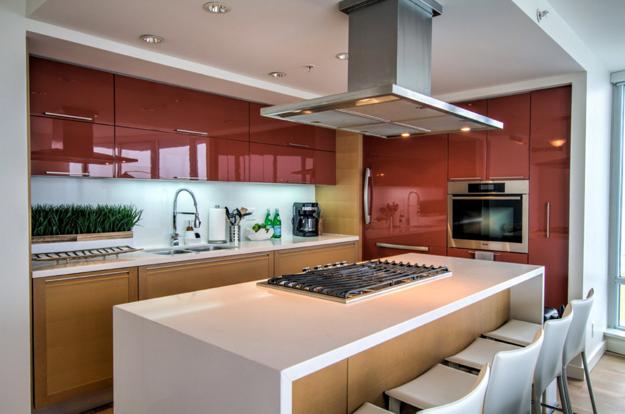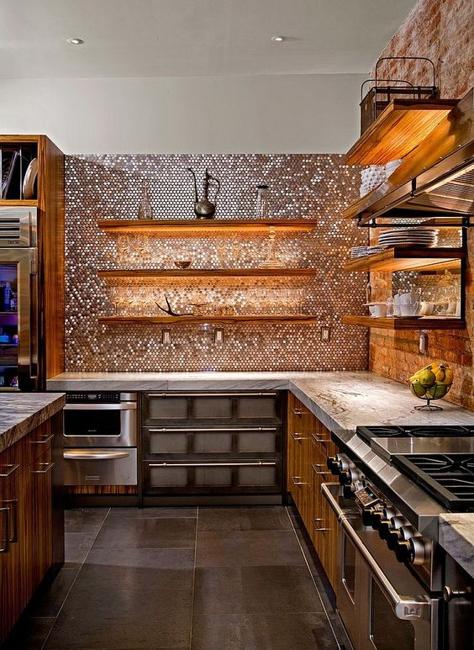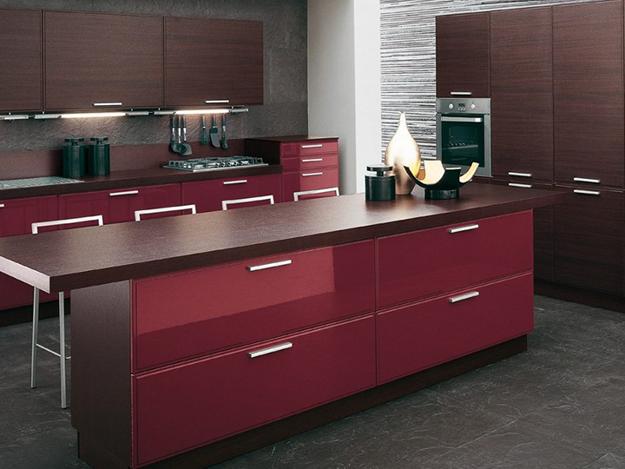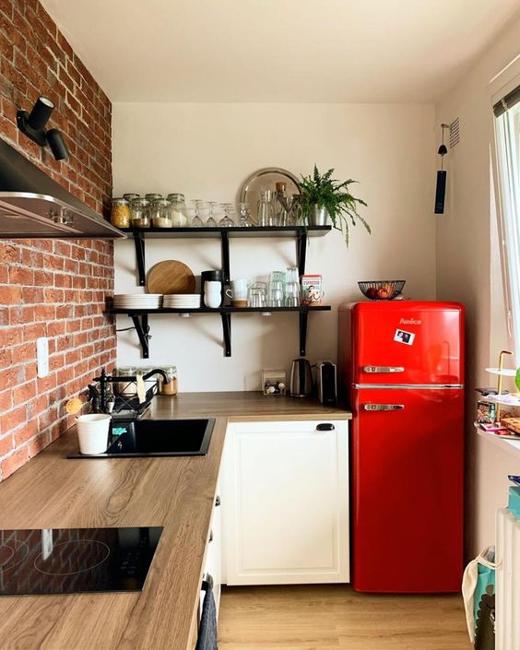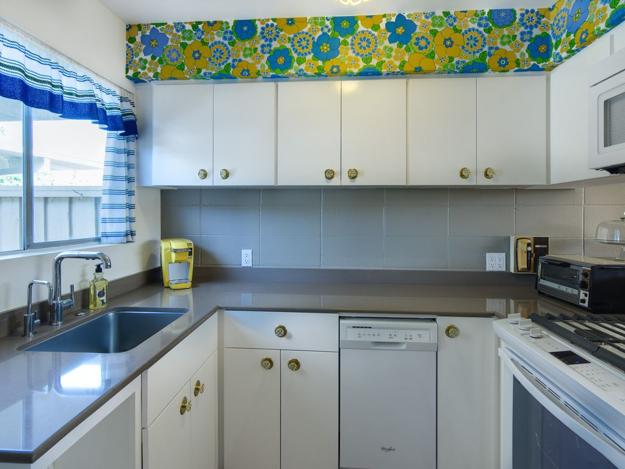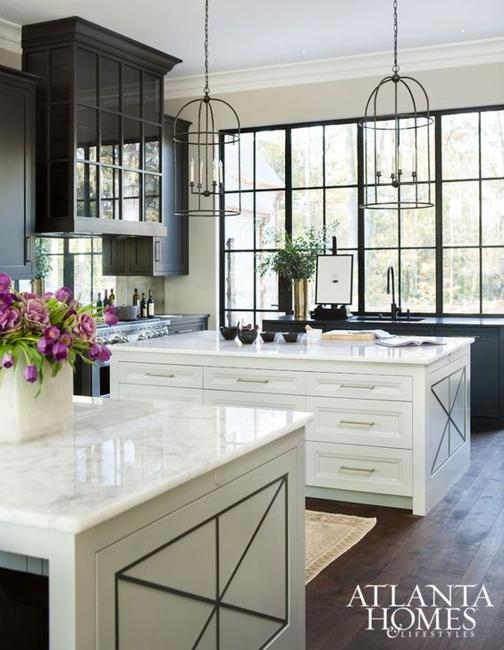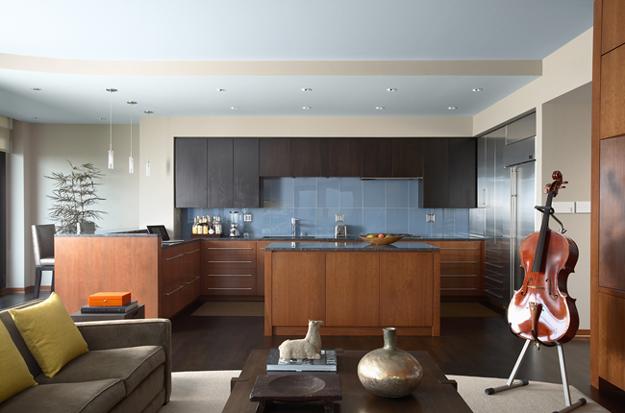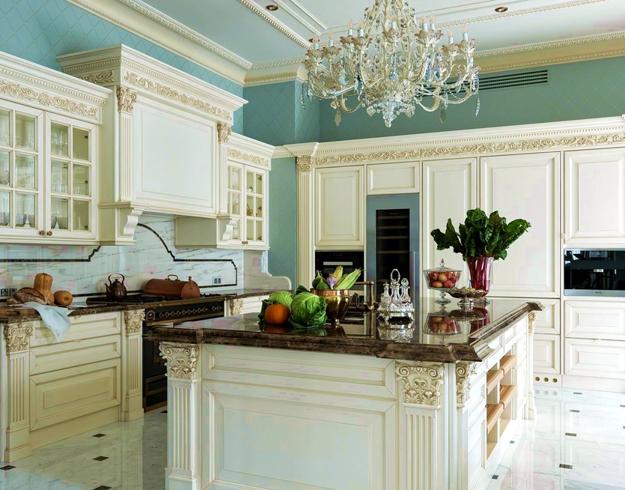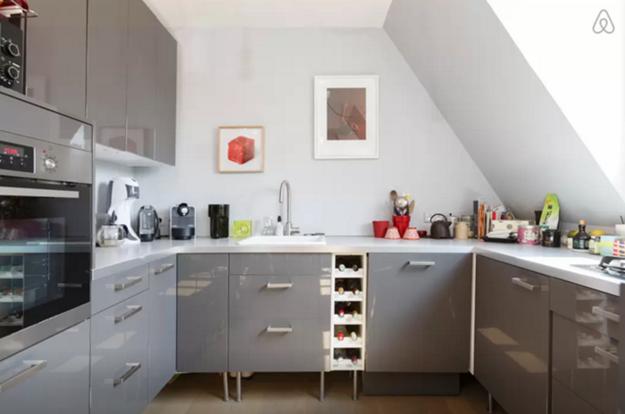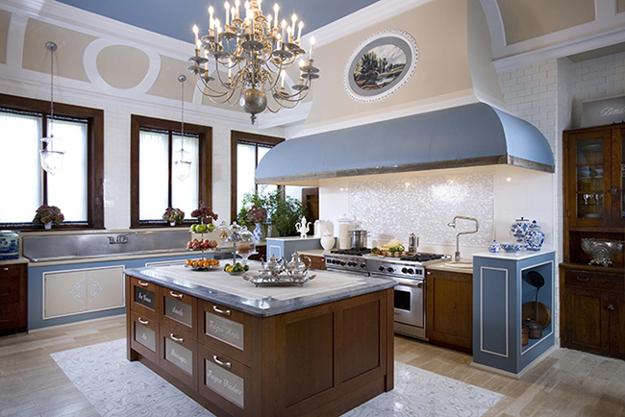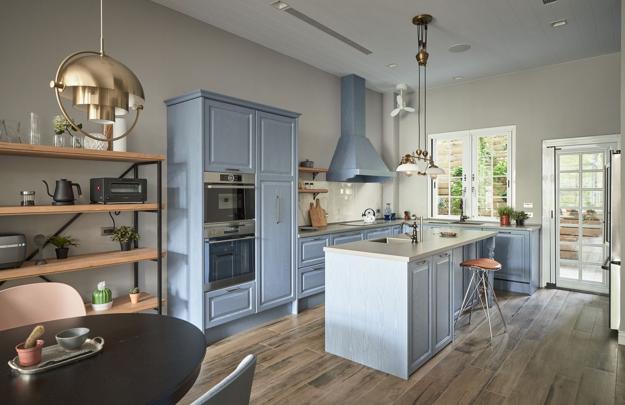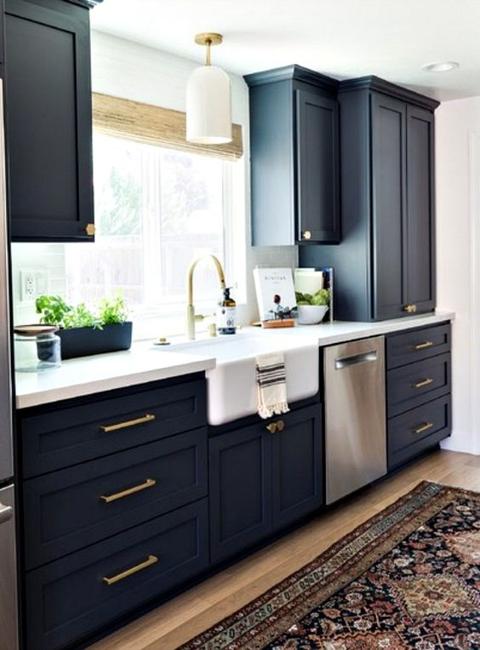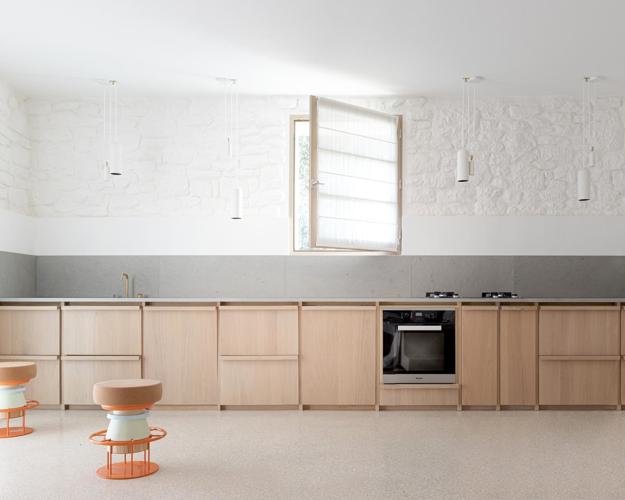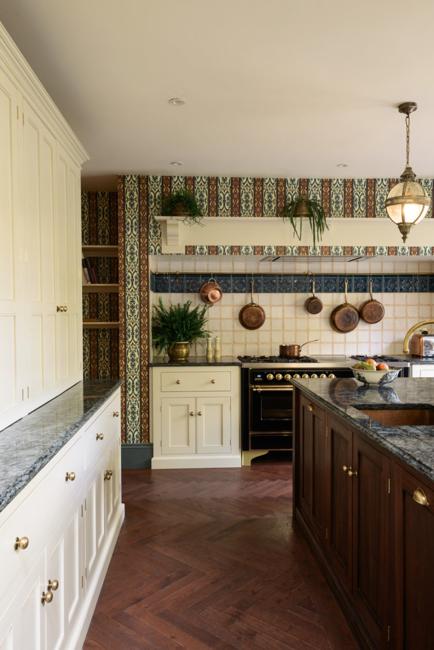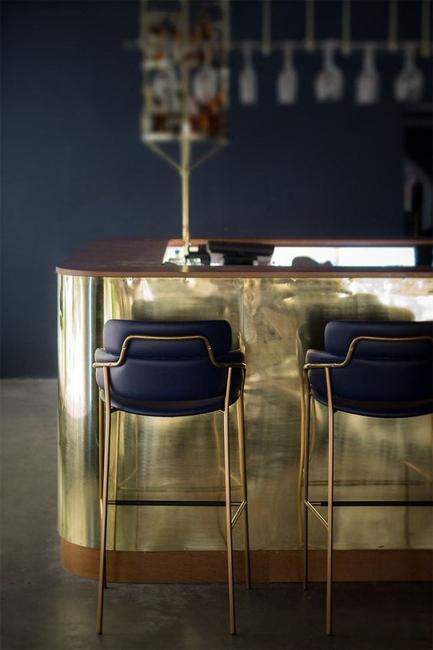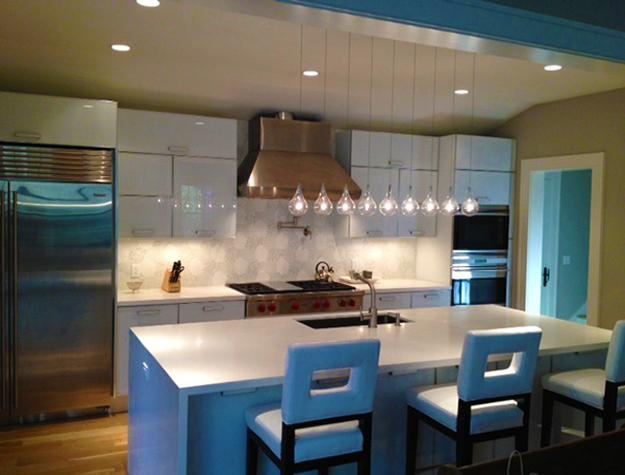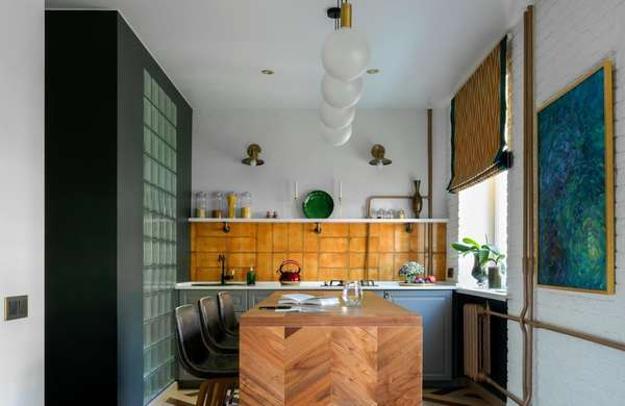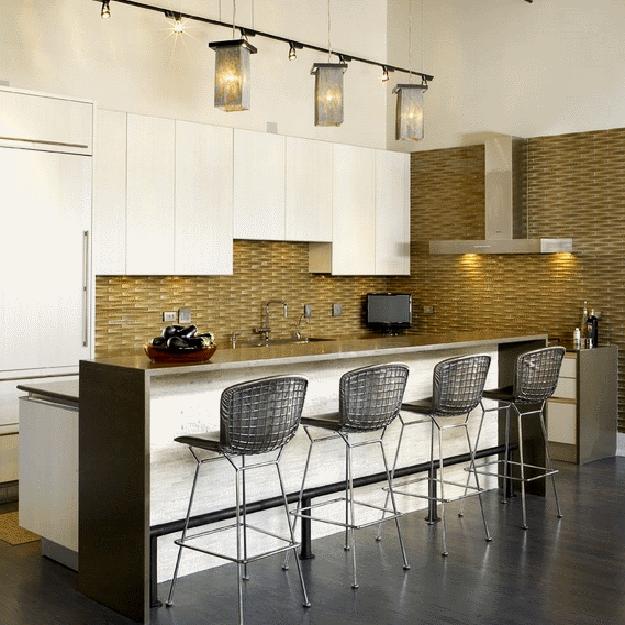 Warm metal accents are easy to incorporate into modern kitchen designs. Metal lamps, hardware, metal tiles, elements of kitchen designs will...
and enjoy free articles sent to your inbox