Modern House Design with Glass Walls, Modern Interiors and Panoramic Ocean Views

Interior Design Ideas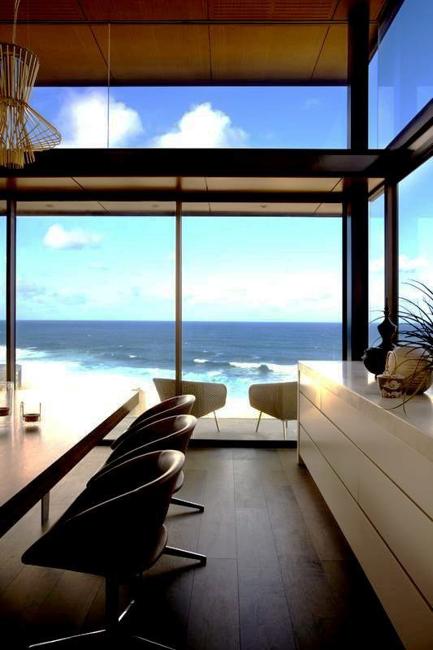 Dining room with panoramic ocean view
ceiling designs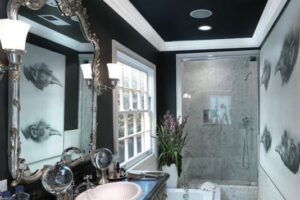 This modern house is located on the Pacific Ocean shore. Beautiful and contemporary architectural interiors, modern decor and unique features make the Bronte House a dream home that gives feels warm, stylish and relaxing. The modern house with glass ceiling and deck allow to feel like being on vacation everyday.
Modern interior design is enriched by the magnificent ocean view. The deep blue waters, reflecting the sunny sky, enhance the wonderful feel of this modern house design. The patio invited to enjoy gorgeous sunsets and colorful sunrises. The ocean breezes and the panoramic views available from the living room enhance modern interior design with comfortable decor.
This amazing house has a lot to offer. The residence, envisioned as a getaway home, was designed by Rolf Ockert, www.rodesign.com.au/, based in Sydney, Australia. The modern house design project exceeded the client's expectations, offering a gorgeous, comfortable and beautiful home, perfect for everyday living.
Modern house design with glass walls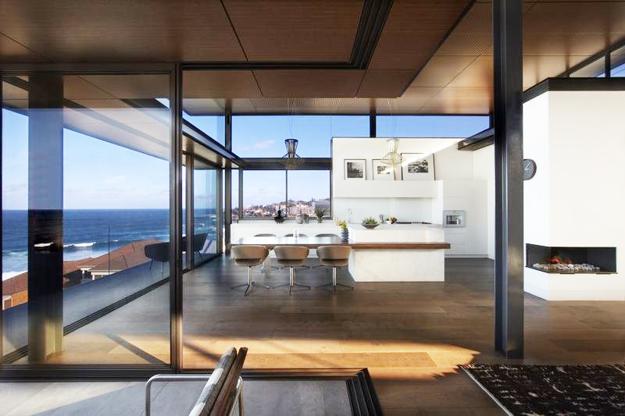 Bronte House is more than just an attractive, comfortable and relaxing home. Sophisticated simplicity added elegance and chic to modern interior design and house exteriors.
The house has a courtyard which accommodates lush plants while maximizing the ocean views. Green plants add beauty and charm to outdoor living spaces blending green colors into modern house exterior and interior design.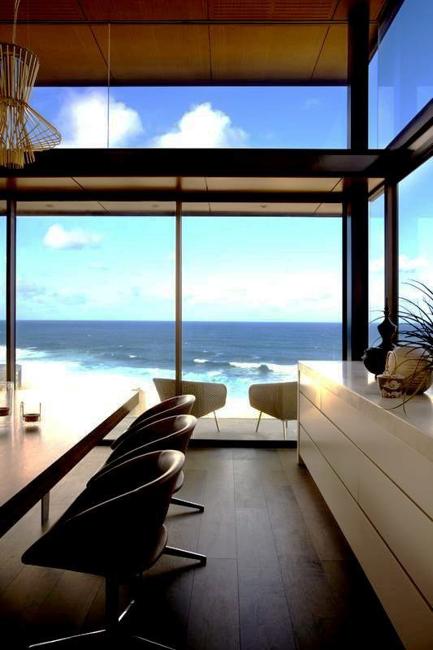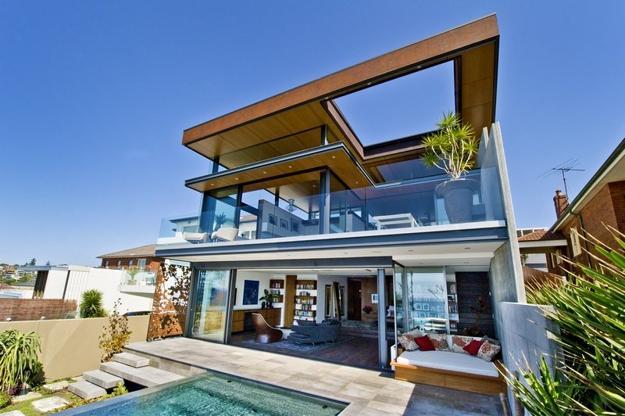 The earthy nuances, the timber flooring ideas and the high ceiling designs exude a natural feel and make people very comfortable in contemporary, bright and modern home interiors.
Luxurious Glass House with impressive glass walls and contemporary lighting design
Glass house extension and interior redesign with glass and white paint color
Modern house design with glass walls and rooftop terrace
Floor to ceiling windows create gorgeous glass wall design and enrich stylish home decor ideas with natural light and warm sunshine. Glass ceiling design and wood creates a fabulous combination that blends warmth, energy and contemporary flair into modern interior design.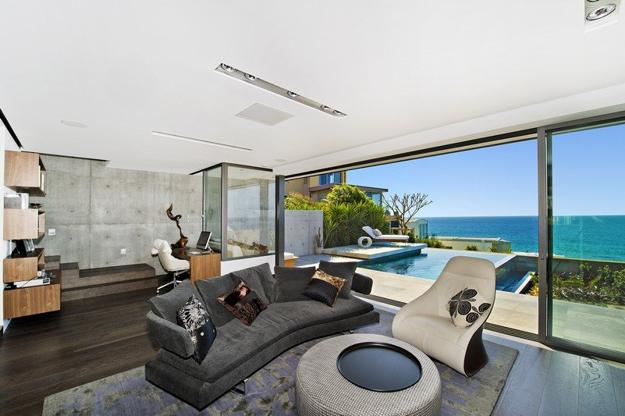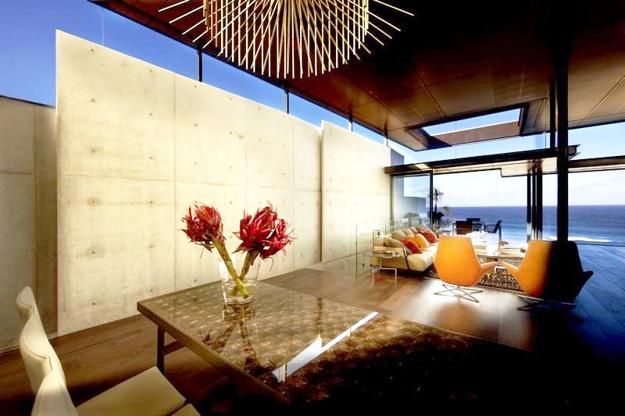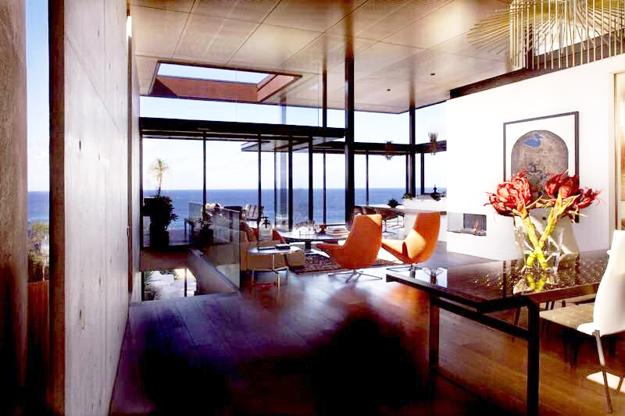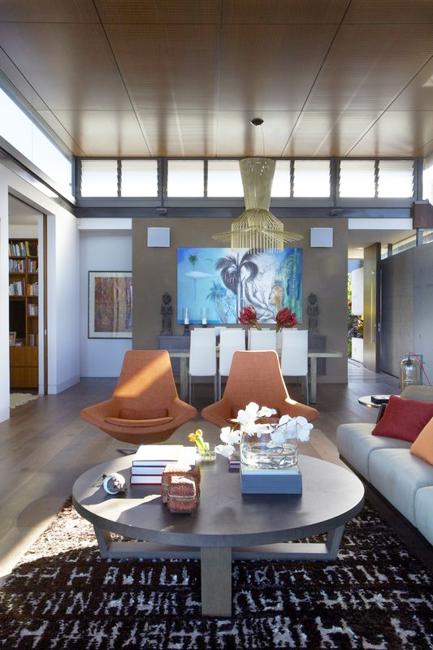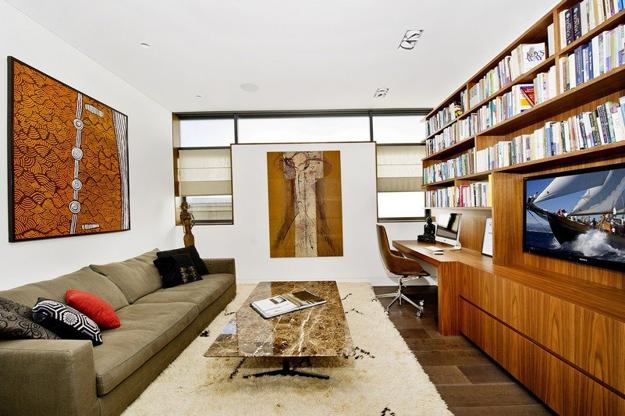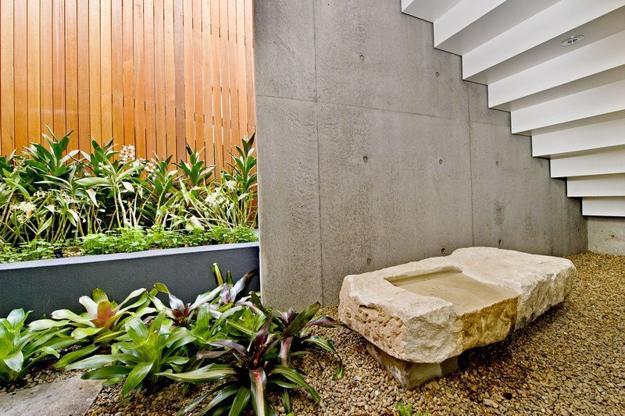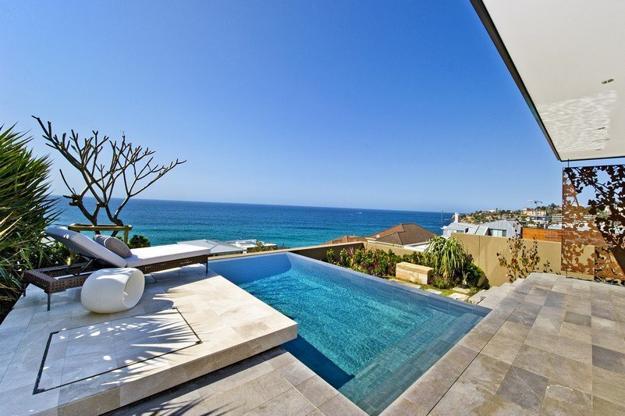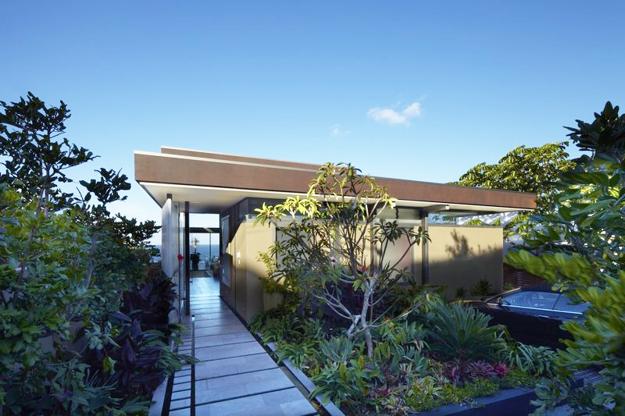 From traditional ceramic tile designs to trendy wood-like, shiny metal, and mesmerizing glass, there is seemingly unlimited ways to brighten up...
and enjoy free articles sent to your inbox