Modern Fence Design with Various Materials for Protection, Privacy and Visual Appeal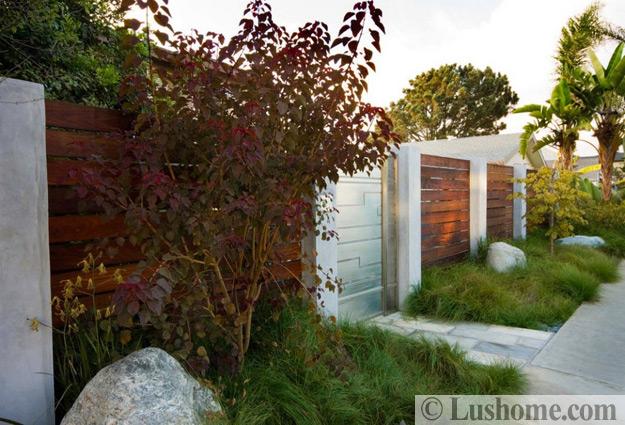 Wood and glass accents
A garden fence needs to be attractive, not just functional. A decorative and protective wall is a significant element of garden design and yard landscaping. It is an integral part of the house exterior design, and every detail in yard landscaping is essential. A fence makes your property visually appealing, protected, and comfortable. A wall breaks the wind, add shade, creates privacy, and bring coziness into your outdoor living spaces.
A fence is not a pure garden decoration, but a decorative and functional element of yard landscaping. A well-designed wall unites different areas of your yard and creates unity with the house exterior while enhancing your home style. Choosing building materials, shapes, textures, and colors which complement your property add visual appeal to your fence design.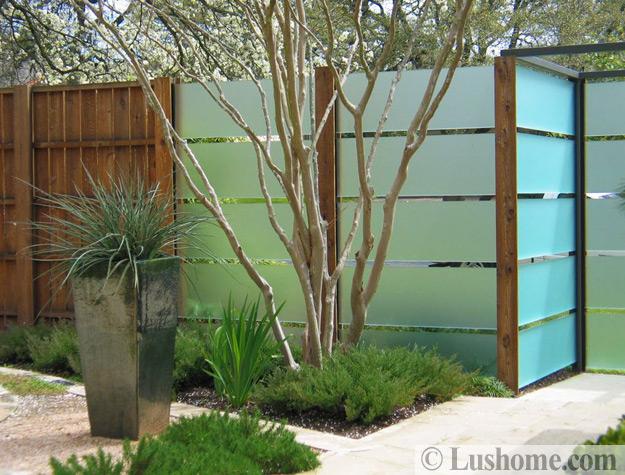 The combination of various materials looks particularly attractive and stylish. Concrete and wood, metal and bricks, plastic or stones make beautiful designs which are creative and original. The combination of materials which is inexpensive, durable, and attractive offers an ideal solution for your fence design.
Beautiful fences, blending various materials into unique wall designs
Colorful painting ideas for fences, adding bright accents to yard landscaping
Wooden fence designs offer cheap ideas which have universal appeal. Wooden wall designs harmonize outdoor living spaces and create coziness in backyards. Metal fences are elegant and beautiful also. Metal designs add charming details to house exteriors and can give an artistic touch to outdoor home decorating.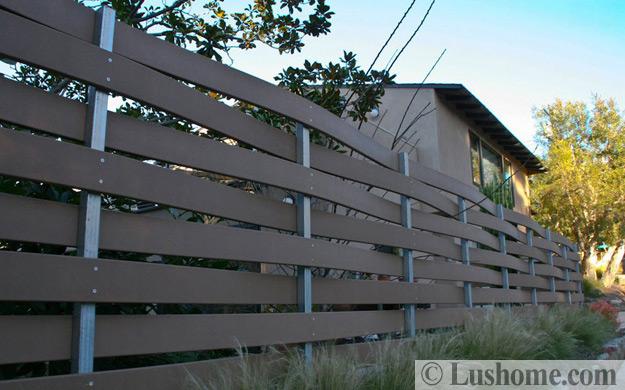 You can mix brick and metal, concrete blocks and metal, wood designs in various tones, bricks and wood, glass and metal, rocks and metal elements for unique fence designs. Come up with original decoration patterns, texture or color combinations to jazz up your fence design. There is no limit to your creativity.
Colorful art and craft ideas for fence decoration
Attractive design ideas for your fence
25 beautiful fences to improve and accentuate yard landscaping
The combinations of various materials and creative decoration patterns look stunning. Here is the Lushome collection of fence designs ideas demonstrating how to incorporate the natural elements into beautiful fence design. Check it out and find the best design solution for your yard.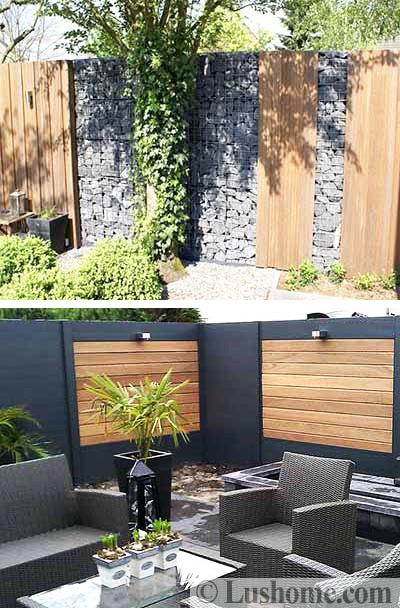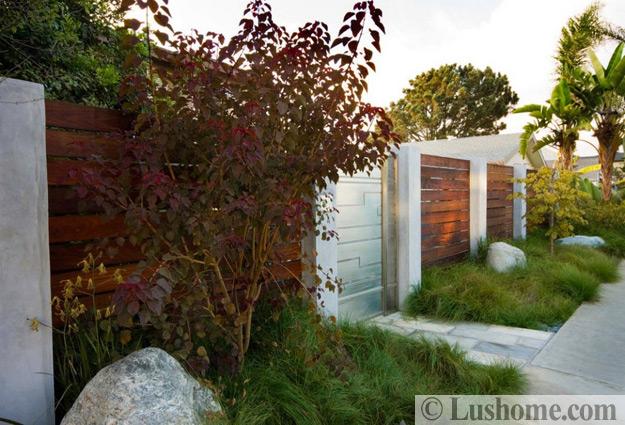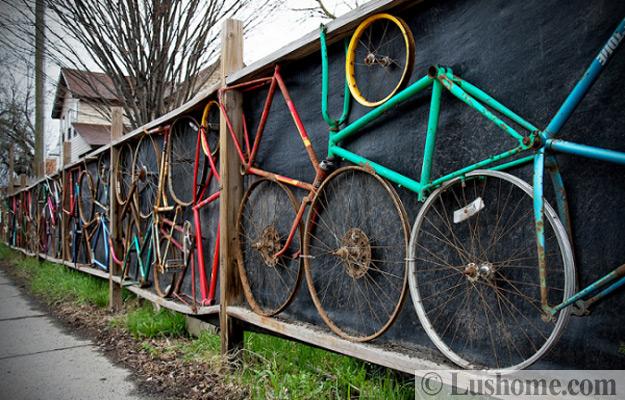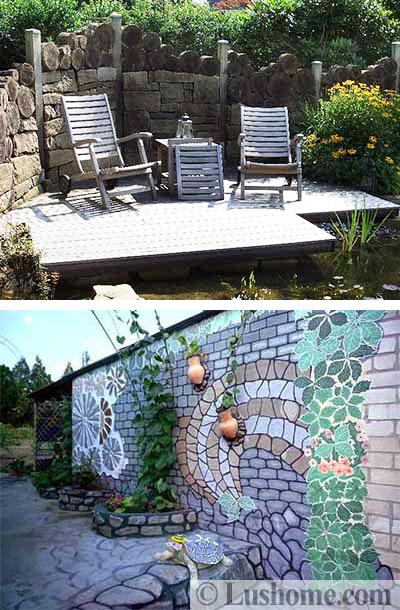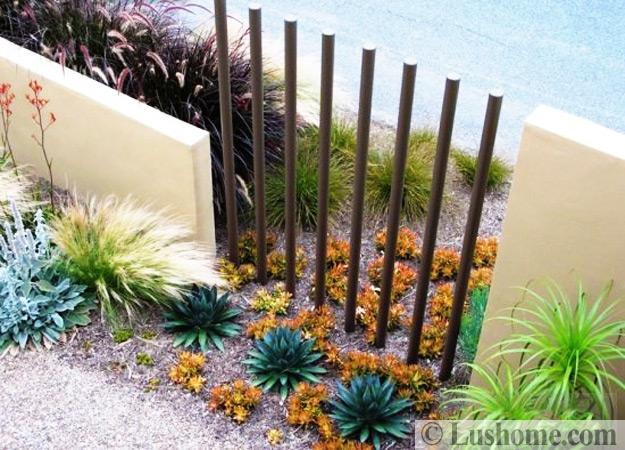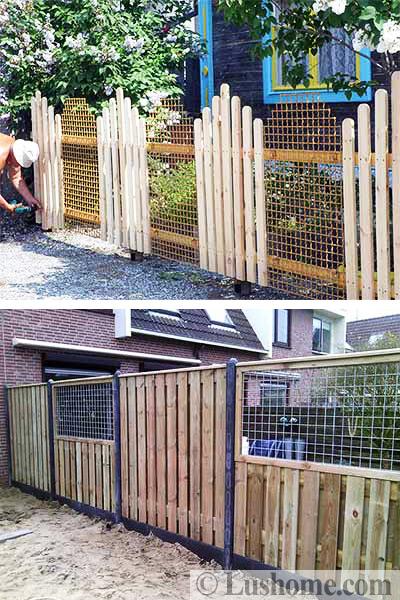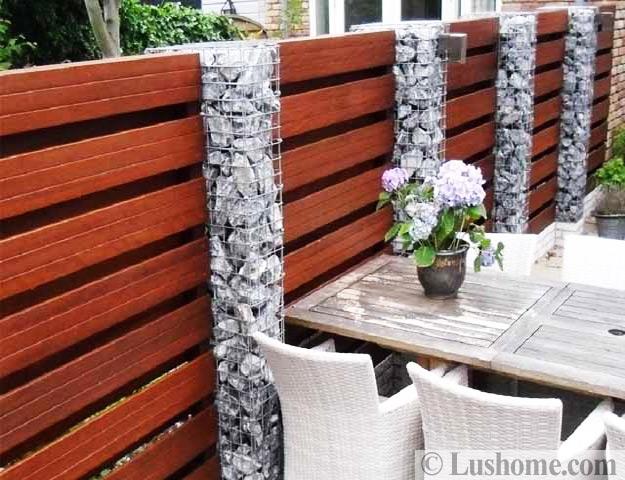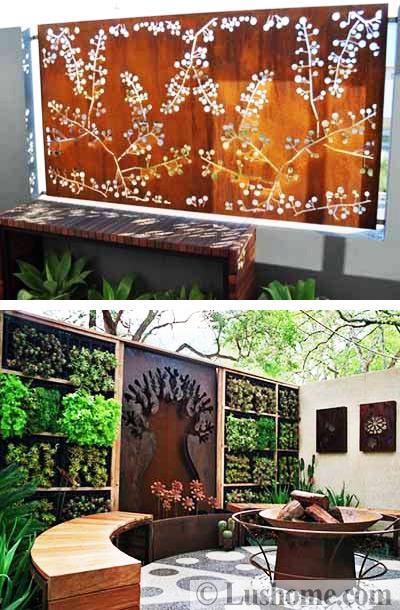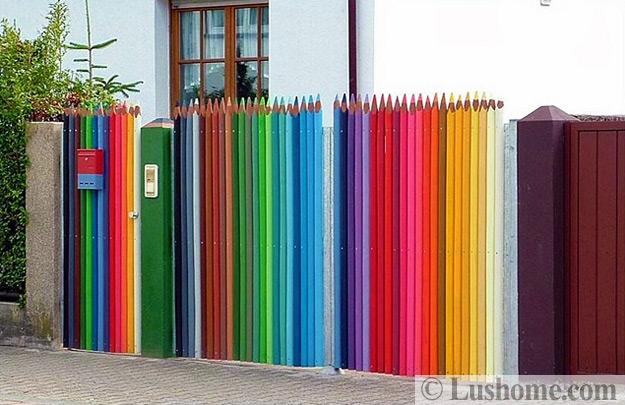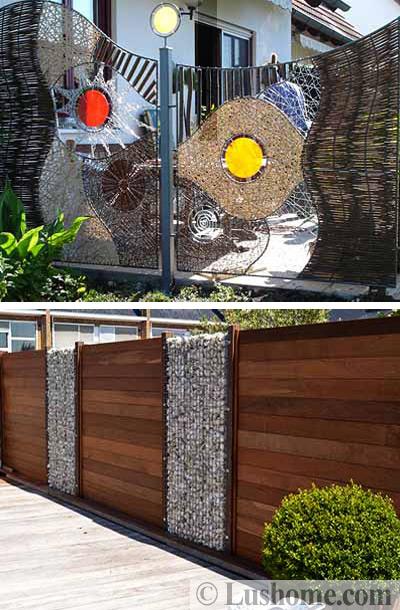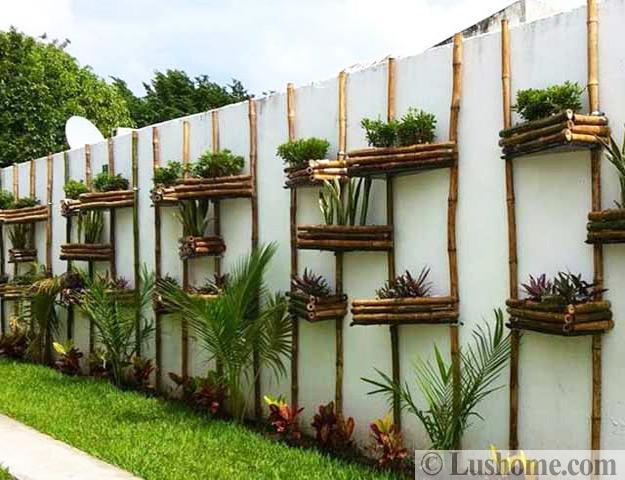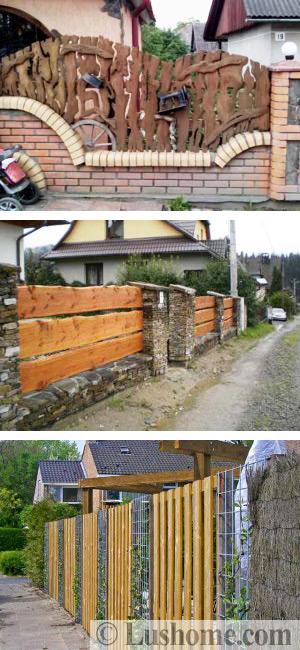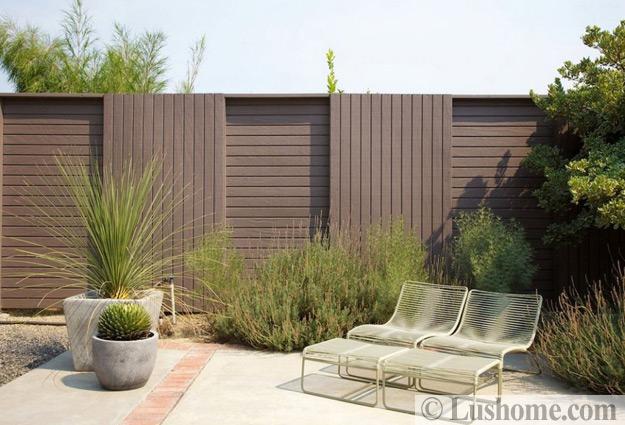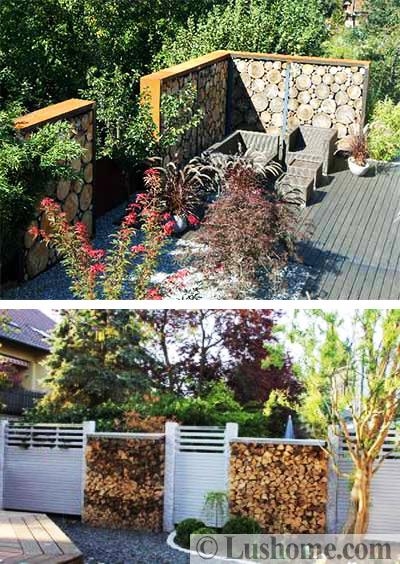 More from decorating design

A herb infuser is a handy thing to have in your kitchen. Playful design ideas and bright colors turn the tea...