Major Modern Kitchen Design Trends 2013 Reflecting Contemporary Lifestyle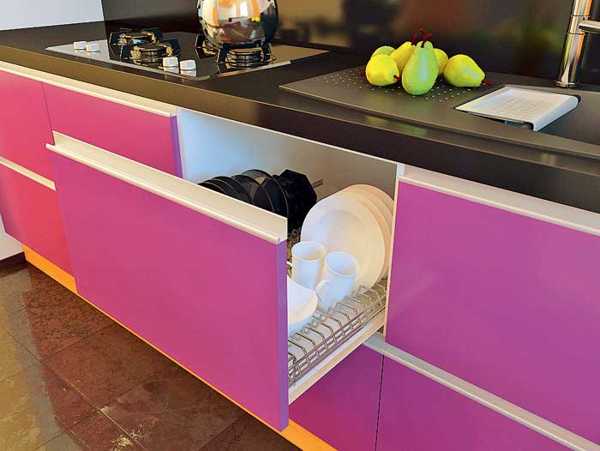 Modern kitchen can be a traditional place for cooking and dining, and a part of a contemporary living area with TV panel, comfortable furniture, floor lamps and bookshelves. Contemporary kitchen design reflects modern lifestyle, adapting kitchen interiors to different needs. Modern kitchen is one of the most important part of the house that set the mood.
Contemporary kitchen design trends 2013 bring wonderful new ideas, like modular furniture that is easy to assemble and which customize kitchen interiors, colorful kitchen appliances, dishes, utensils and kitchen accessories to match the existing kitchen colors, ergonomic and eco friendly products that contribute to effective work organization and creating healthy kitchen interiors. The major modern kitchen design trends 2013 represent the philosophy of comfortable kitchen for contemporary lifestyle and help customers to navigate on the market and find the best kitchen cabinets that are comfortable, stylish and enrich their house designs.
If you like cool beauty, contemporary kitchens are a great choice for you and all who grew up in the era of computer technology and technical innovations. If you like bright vivid colors, these trendy color combinations of rich red, purplish pink, reddish brown, deep purple or rich blue with natural wood brown color shades and off white color tones are perfect for your stylish kitchen interior. For eco-friendly minded people modern kitchen designs in eco style with wood kitchen cabinets and shelves create the connection with nature and offer pleasant kitchen interiors in natural colors.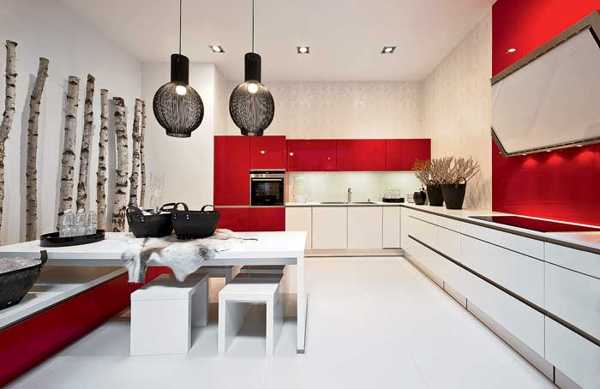 The design of a dining area define contemporary kitchens. New kitchen designs make a kitchen the center of the house, the club for members of the family and their friends, offering elegant and convenient ideas for dining and entertainment. Eco friendly products and materials, natural colors of kitchen cabinets and dining furniture, low maintenance composite materials create a blend that meets the demands of comfortable modern lifestyle.
Dining area become a major element of modern kitchen design. Even small kitchen interiors with a tiny dining ares look stylish and functional, creating an inviting atmosphere and giving contemporary touch to modern kitchens. High-tech appliances, computer and TV panels allow to create multifunctional, cozy and light living spaces with work areas.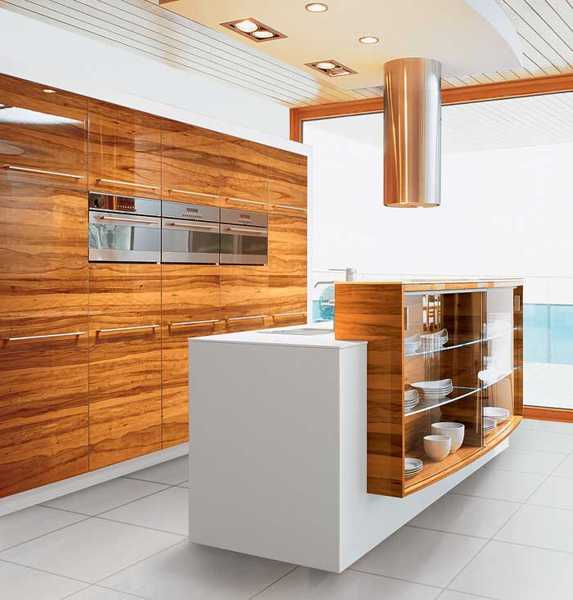 Built-in kitchen appliances and storage shelves can be located on different levels, offering a user-friendly cooking and storage solutions. Modern kitchen cabinets and kitchen islands with integrated sinks and storage shelves can be decorated with LED lights, stainless steel and contemporary glass panels, creating an elegant, interesting and bright open space interior design.
Top 8 contemporary kitchen design trends 2013, modern kitchen interiors
Top 16 modern kitchen design trends 2013, kitchen furniture and decor
Push to open kitchen cabinets doors are light. Equipped with space organizers drawers offer easy to use and well-organized kitchen storage systems. Retractable shelves and rotating shelves on different levels add convenient storage to modern kitchen designs. Drop cabinet doors and sliding panels make modern kitchen cabinets light and attractive. Sliding drawers with space organizers create a perfect working area for a cook.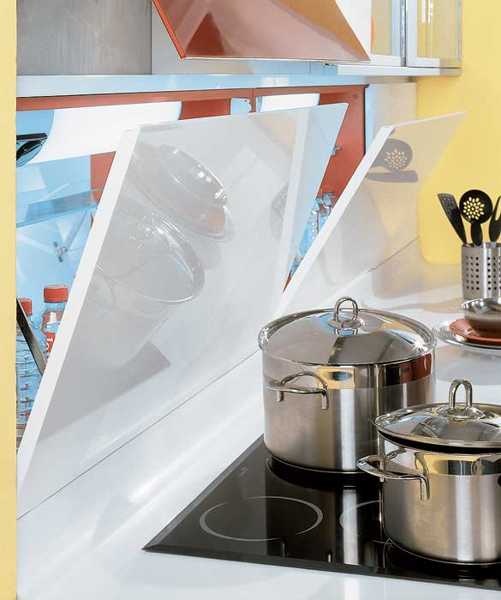 Manufacturers avoid traditional kitchen cabinets with static shelves, offering shelves and drawers with full extensions. Modern kitchen cabinets are equipped with damping mechanisms that allow quiet and gentle closing. Kitchen cabinets doors can be opened and closed with one touch, which bring sleek and stylish kitchen cabinets without knobs and handles.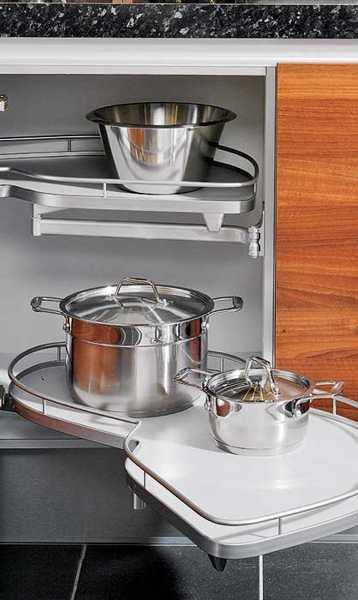 Rotating and sliding storage shelves with leveling mechanisms add convenience and functionality to modern kitchen designs, creating easily accessible corners and awkward areas in lower and upper kitchen cabinets.
10 modern kitchen design trends
5 bright modern kitchen design trends
Wood kitchen cabinets and interior decorating with wood veneer are very popular kitchen design trends for 2013. Growing popularity of veneer, made of exotic wood types, create spectacular and exclusive kitchen interiors. Wood texture and colors inspire fantastic kitchen design trends in materials and kitchen colors. Oak, beech and alder veneer cabinets look beautiful, creating interesting, unusual and stylish visual effects on their surfaces. Glass panels and photo printing, nature inspired and abstract decoration patterns, acrylic plastic and composite materials that mimic natural textures are exciting new kitchen design trends for 2013.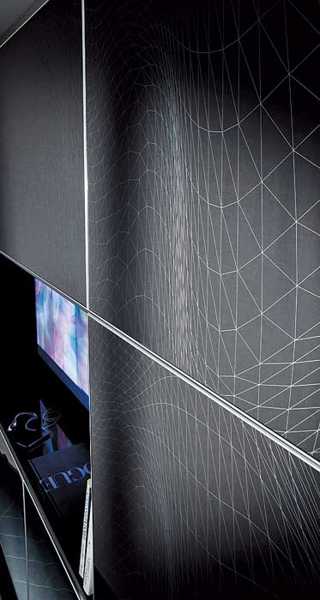 More from kitchen cabinets

There are a few smart ways to reduce the cost of your kitchen remodeling and design. Lushome experts share their tips...