Created by American artist Garth Britzman in collaboration with University of Nebraska students, the parking canopy took 200 hours to make. It is a nice way to recycle plastic bottles, and decorate with color. A bit of coloured liquid within each bottle make bottles heavier while adding some vibrancy to the transparent plastic.
Artistic ways to recycle plastic bottles caps, recycled crafts for kids
How to recycle plastic bottles for canopies and sun shelters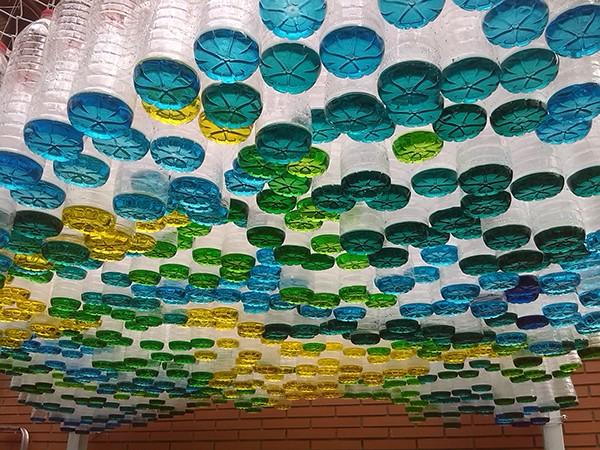 This temporary installation give great inspirations and demonstrate how to recycle plastic bottles and design a canopy for a small car parking, patio canopy and sun shelter for your outdoor seating area. An intriguing design is created with suspended plastic bottles.
Bright and quirky, this DIY project demonstrates that simple, widely available and non-biodegradable material can easily be transformed into something functional and decorative.