Exclusive Swing Chair for Decorating Home Interiors and Outdoor Rooms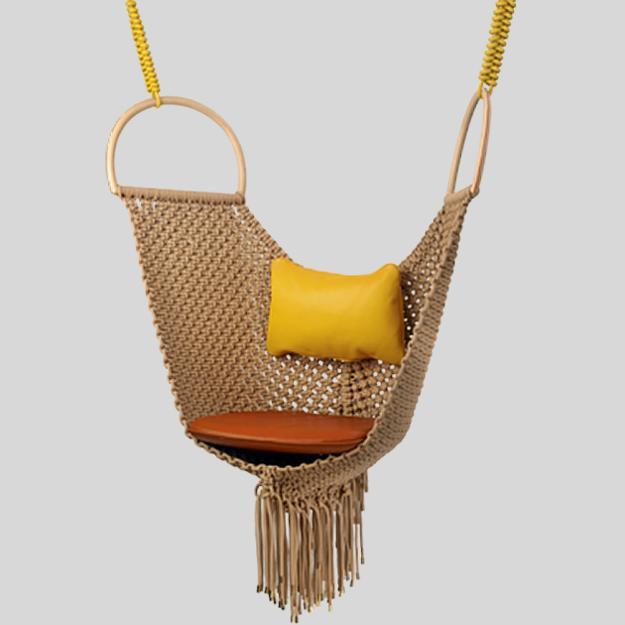 Modern furniture, hammock chairs, Swing Chair
DECORATING SMALL APARTMENTS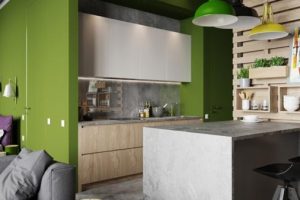 A new luxury collection from Louis Vuitton is called Objets Nomades. The collection features an interesting, space saving and practical furniture design. Foldable swing chairs that can travel with you feature bright leather cushions which are made of exclusive nomad leather.
The Swing Chair by Particia Urquiola is made from nylon rope and complemented with leather cushions in bright yellow and light brown colors. This swing chairs look very creative and attractive, adding a unique touch to home interiors or outdoor rooms.
The Swing chairs are practical, durable and very stylish. These designs can be easily installed anywhere you go, enhancing your experience of spectacular outdoor living space or enriching interior design with a surprising and playful item.
Swing Chair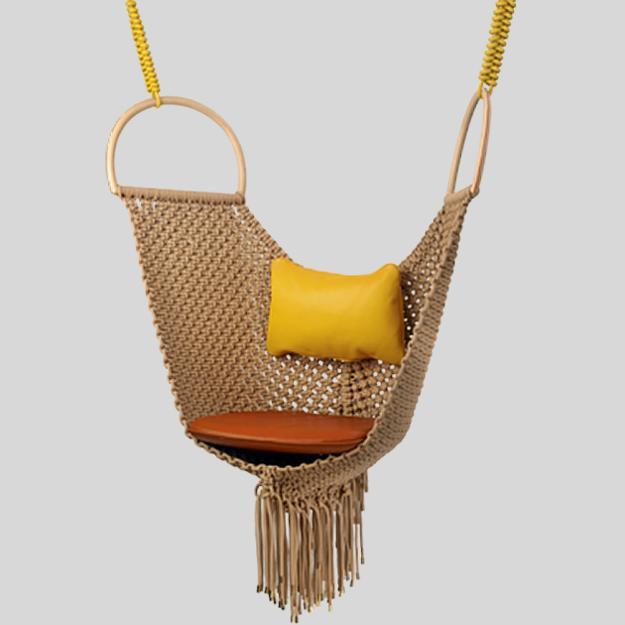 Elegant design with gold-plated hooks look unusual and inviting, perfect for modern interior design and outdoor home decorating with an exclusive and contemporary chair.
This playful furniture piece is excellent for modern nomad style, allowing to create a stylish and comfortable seat anywhere you travel.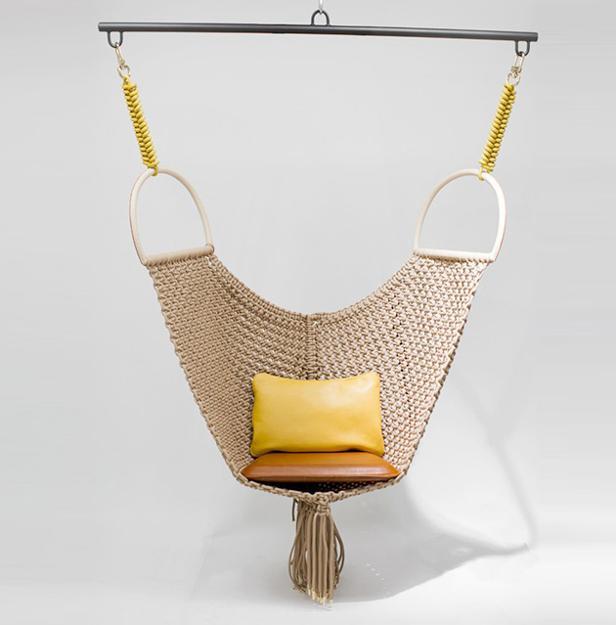 Handmade, macrame-like chair design creates a beautiful centerpiece, offering a wonderful seat for any room or outdoor living space.
Fun backyard idea blending swing and sensor controlled waterfall designs
Fun interior decorating ideas, Swing Seats by Svvving
Beautiful carved wood swings inspired by leaves shapes
Light and foldable, these unique swing chairs are great travel objects to take with you and relax in style, if you have $20,000 to spend.
More from contemporary design

Modern house design in Japanese style celebrates the functionality and elegance of minimalism. Airy, bright rooms look inviting and comfortable. Natural...