Deserted Village Stone Walls Showing Beautiful Green Design Created by Nature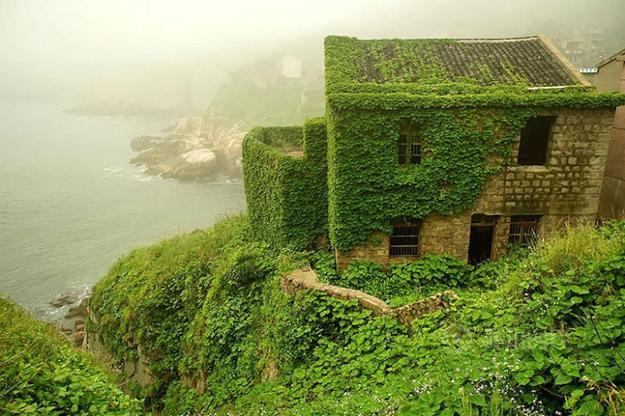 House exterior walls covered by Ivy vines
DECORATING SMALL APARTMENTS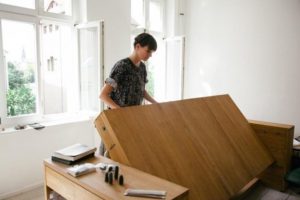 A deserted village beautifully blend with surrounding landscape showing powerful Green design created by the nature. Beautiful climbing plants add mysterious feel and spectacular look to deserted house exteriors in the ghost village. Lushome shares these pictures with its readers and invite them to admire the creative power of the nature.
Green houses in the abandoned village are covered by leaves and do not look like a real place. Over 50 years the prosperous Chinese village is turned into a peculiar garden by lush green ivy vines. Stone walls and houses blend with the surroundings, representing the ideal Green design and harmony with the nature which may be seen in the future.
At the mouth of the Yangtze River near the eastern coast of China in the Zhoushan archipelago lies the village Houtou Wan, previously famous for its thriving fishing community. Covered by thick a carpet of green vines, the stone houses, fences and steps found the harmony with the nature.
Green wall design with salvaged wood and Corten steel
22 space saving ideas for Green wall design
Green building ideas, Green wall and rooftop garden design for modern eco homes
Stone walls covered by Green plants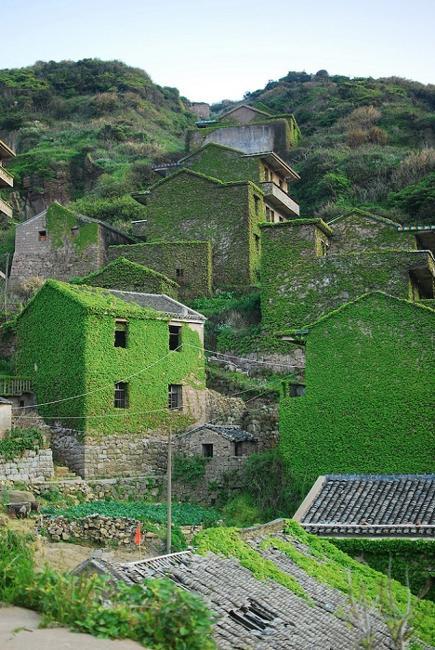 Because of the total urbanization and rapid economic growth of the country, the villagers moved to large cities, abandoning the home of their ancestors.
There are only few old people in the village who refused to leave the place and the tourists who are looking for the best angle for shots.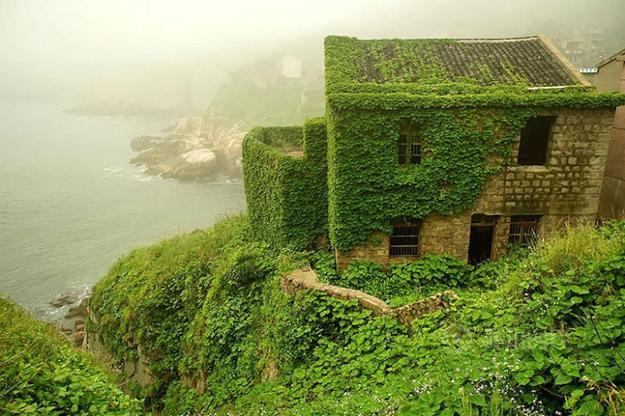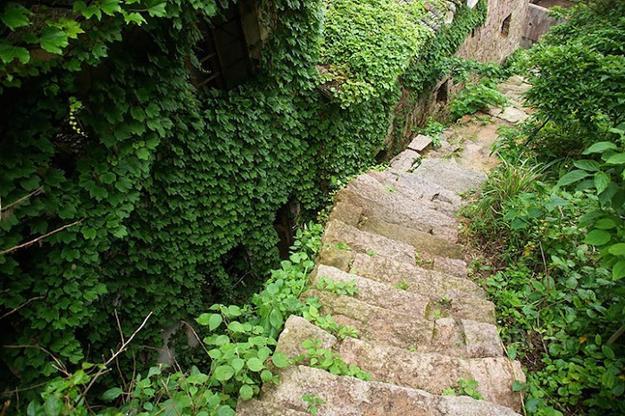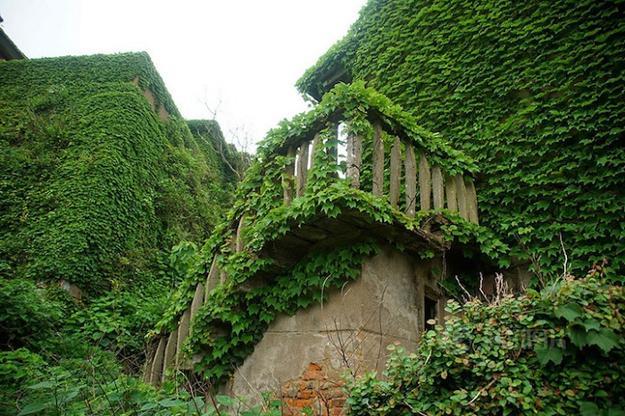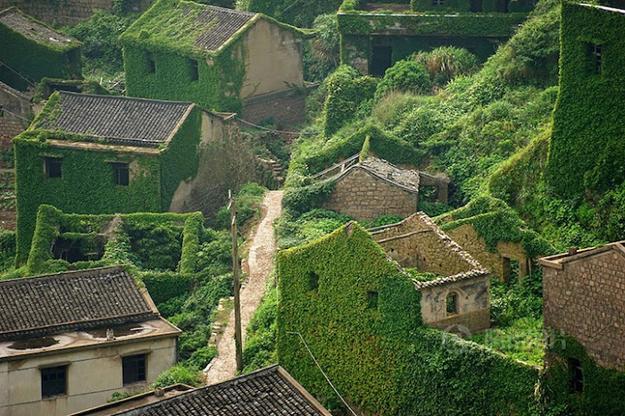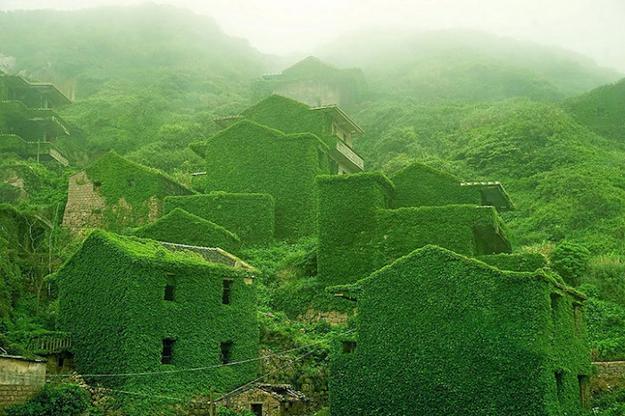 From traditional ceramic tile designs to trendy wood-like, shiny metal, and mesmerizing glass, there is seemingly unlimited ways to brighten up...