Customizable Wall Shelf Made of Fabric Offering Flexible Wall Decoration

Decorating Ideas

Furniture Accessories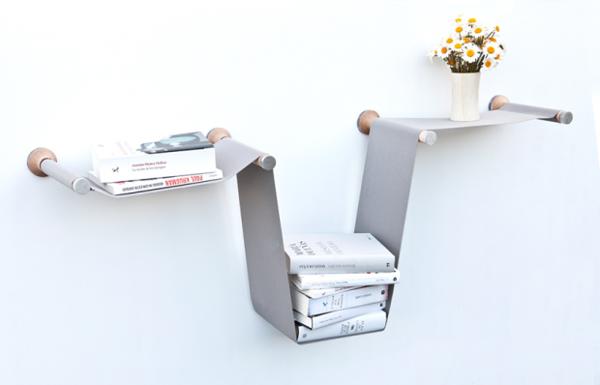 Creative wall shelf allows to alter wall decoration with different objects
MODERN WALLPAPER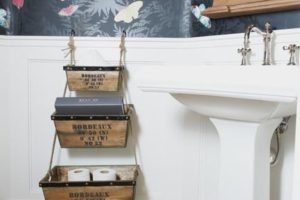 Made of fabric, the Level Wall Shelf allows to alter wall decoration. Designed by Roger Moline, a product designer based in Barcelona, Spain, the Level Wall Shelf is essentially customizable, innovative and original. The sophisticated and interesting wall shelf design idea allows users to play with different objects and create various arrangements for unique wall decoration.
The Level shelf is versatile and suitable for any interior decorating style. Neutral colors and traditional materials make this wall shelf ideal for changing wall decor. The wall shelf is great for showing your personal ways of wall decoration while adding a chic touch to modern interior design.
The Level Wall Shelf by Roger Moline, rogermoline.com/ is made of a continuous piece of canvas acrylic fabric. The rotating cylinders define the size and shape  of your wall shelf and create three sections. Depending on what is placed on each of its sections, the cloth will dip accordingly and create various looks.
Fabric wall shelf design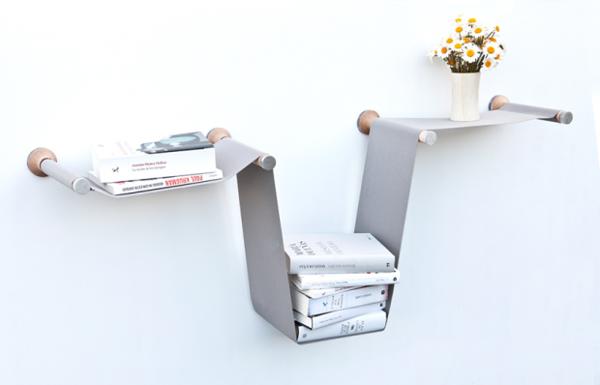 The most important factor is weight. The design idea is based on the balance of weights. A wooden figurine can not compete with a stack of books. Perfect for wall decoration with books or light items, the wall shelf adds texture and playful design to interior decorating.
The Level Shelf is born from a clear reference in the world of hydraulic engineering and communicating vessels. This interesting design idea is inspiring, and can be used for simplified DIY wall decoration projects.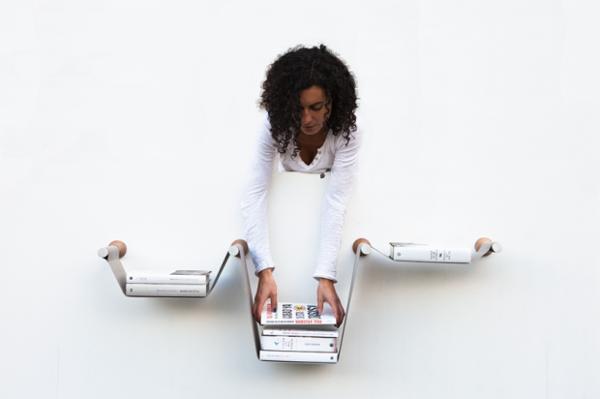 The Level Wall Shelf changes its shape depending on the content. When you put books, the book shelf grows by increasing the volume available and enabling storage of many books. Thanks to the weight of the books, the book shelf reveals the section with books.
30 unique book shelves and shelving units, creative interior decorating ideas
22 modern book shelves to display books in creative way
The book shelf helps compare who read more books, or what kind of books kids and adults read more. Excellent for any room, this wall shelf can be transformed into colorful wall decoration with bright fabrics, bold prints and color combinations.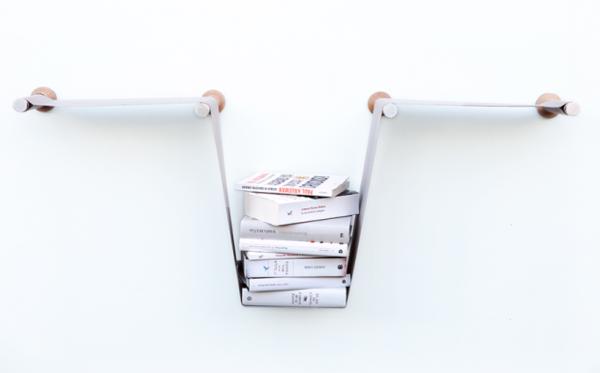 The book shelf feature the pivots, they allow a proper grip on any kind of wall and also articulate the movement of the fabric.
Wooden book shelves, original book shelf design ideas for modern interior decorating
Handmade Tabletop book shelves altering space saving ideas
These parts are composed of a shaft with bearings which allow rotation of the cylinder which supports the fabric. The canvas acrylic fabric is stiff and can hold any kind of books.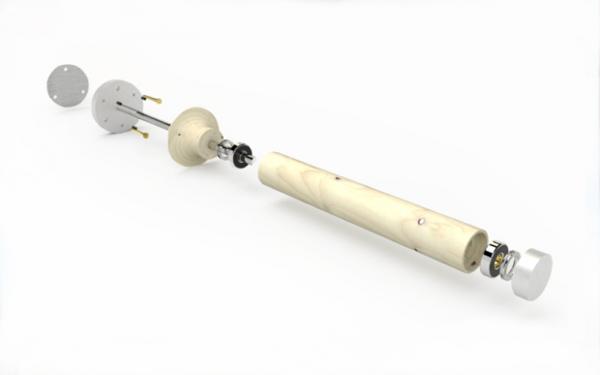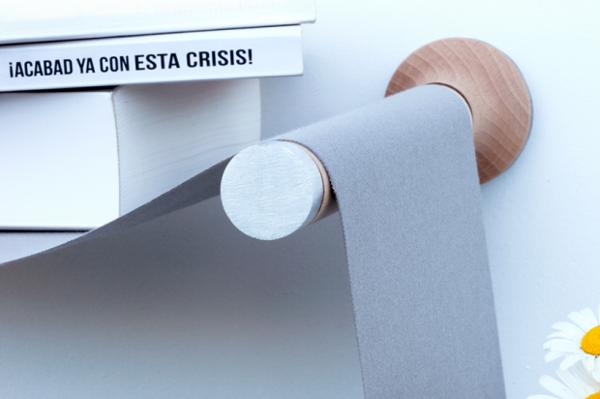 More from wall decoration

Ceramic tiles are beautiful elements of modern kitchens which are not just functional interiors for cooking, but the open living spaces...
and enjoy free articles sent to your inbox