Contemporary Interior Design Accentuated with Warm Yellow and Red Colors
---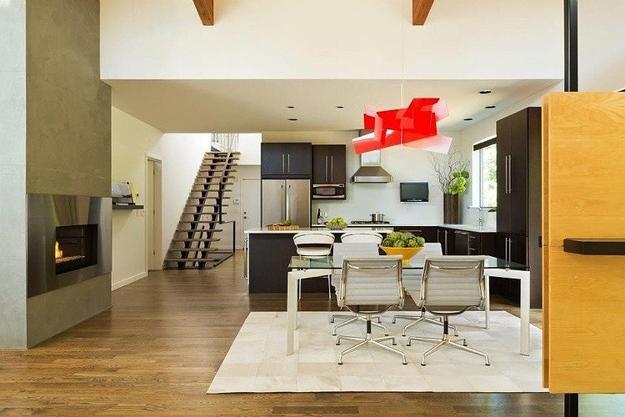 Contemporary home interiors with accents in warm yellow and red colors
This modern house design in contemporary style blends elegant decor and neutral colors with surprising, bright and warm color accents. Rich yellow and red colors bring energy into modern interior design and make room decor feel welcoming, festive and cheerful.
This modern house is built by Giulietti Schouten Architects www.gsarchitects.net . The modern Hollcroft Residence features elegant interior design and decor, enhanced by a gorgeous landscape in Portland, Oregon. A sloping hill with mature trees create the beautiful setting for this contemporary home.
Red wood for the house exterior design adds to a warm and welcoming facade that is stylish and elegant. The building resembles a large wooden box with large windows on each side, bringing lots of natural light into modern interiors and creating bright, spacious and pleasant living spaces.
Contemporary interior design with bright accents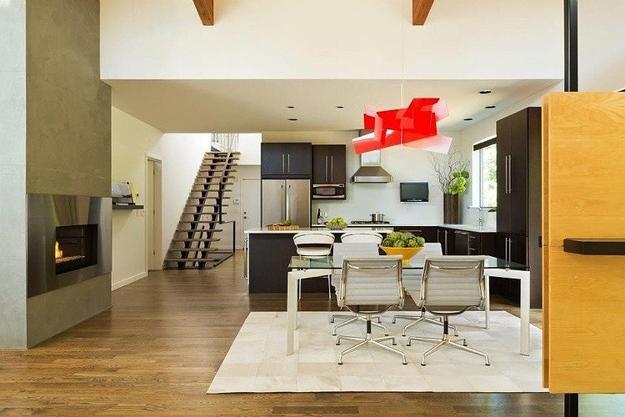 Tall ceiling designs and open plan living and dining area create spacious and airy home interiors located on the first level. Large window and modern furniture create attractive and functional zones. Simple and classy interior design and neutral colors feel elegant and stylish.
Modern interior design in neutral colors is spruced up with black and white decorating contrasts. Surprisingly bright and warm color shades of rich yellow and red beautifully accentuate modern home interiors.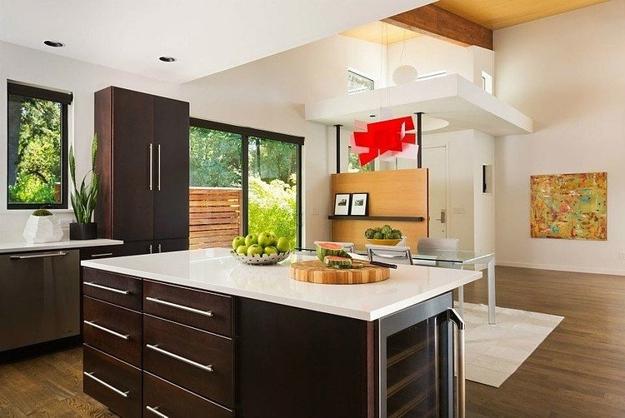 A pendant lighting fixture in red color makes an extravagant centerpiece for kitchen and dining area decorating, spiced up with warm yellow accents.
15 tips for interior decorating with bright red colors
Black and white rooms with red accents
Warm room colors and interior decorating ideas for rainy fall and winter
The contemporary lighting fixtures looks unusual and extravagant, adding dynamics to the open living space and giving it personality.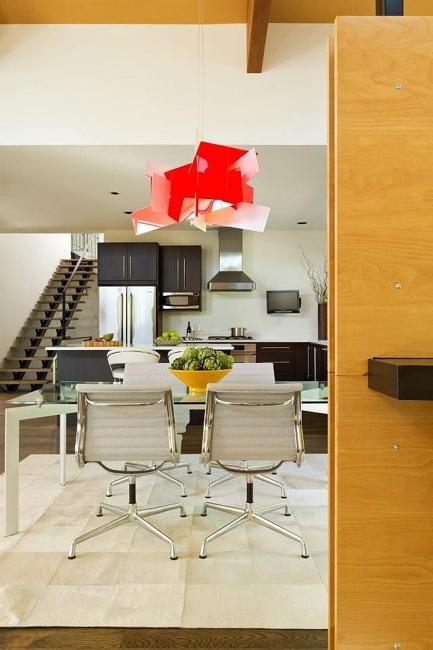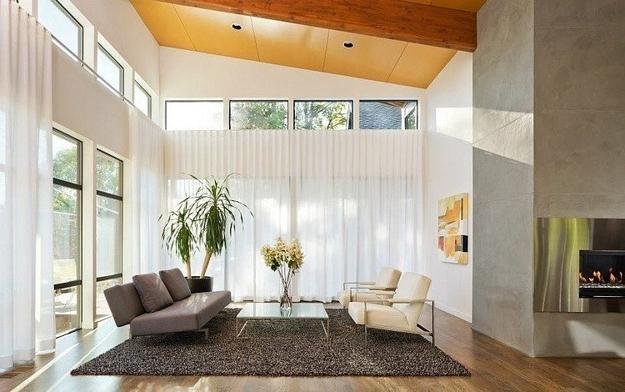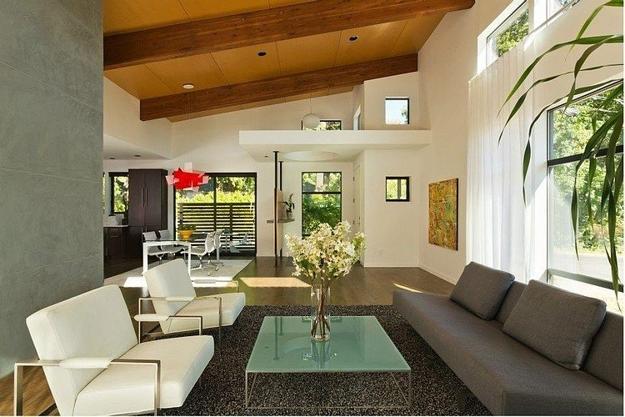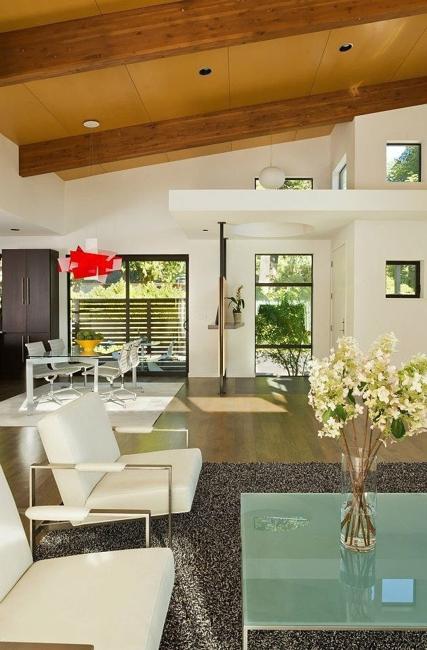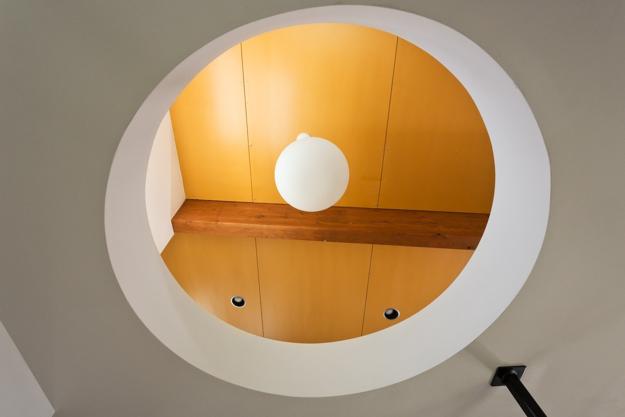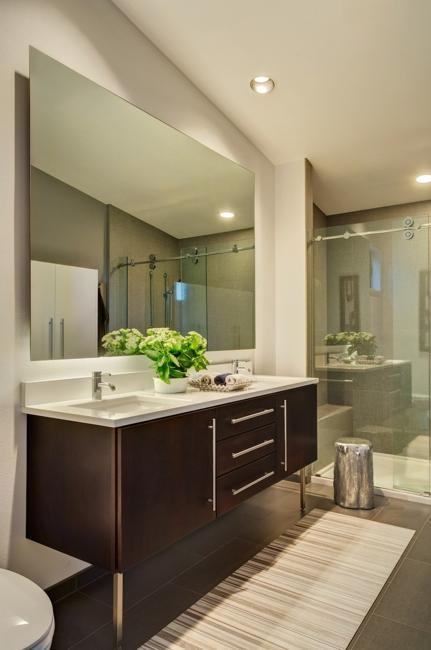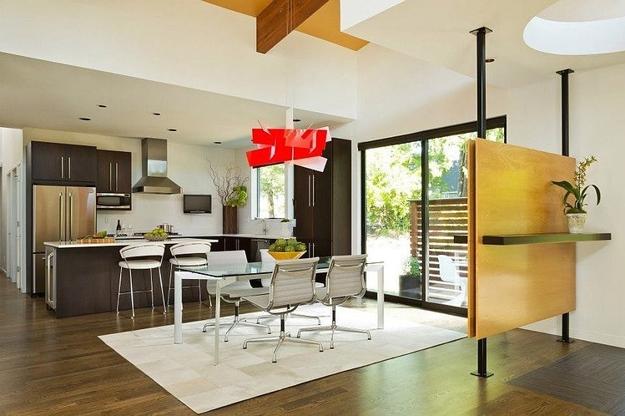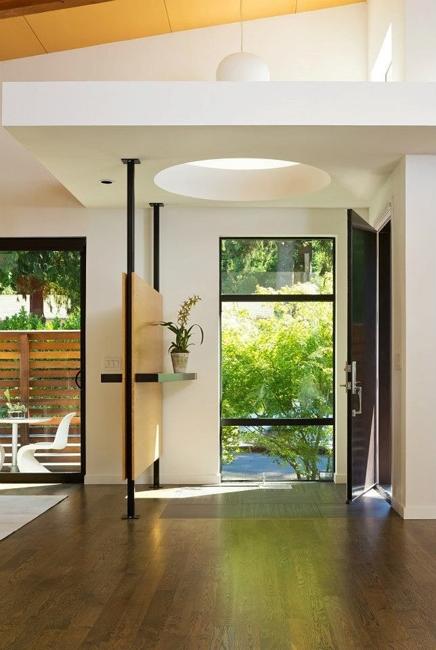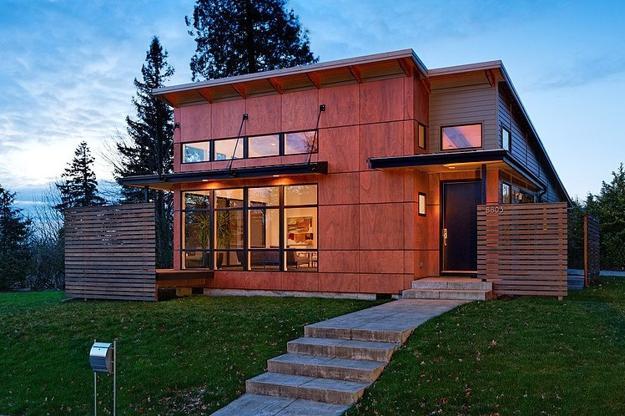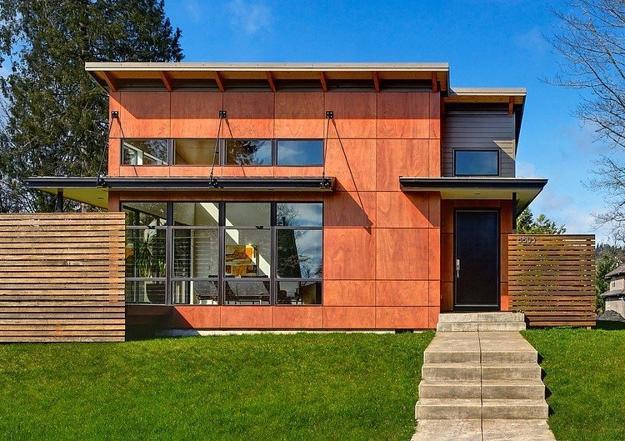 Modern houses with original roofs look unique and spectacular. A roof is a functional architectural element that adds personality to a...