Bright Modern House Featuring Glass Floor and Space Saving Architecture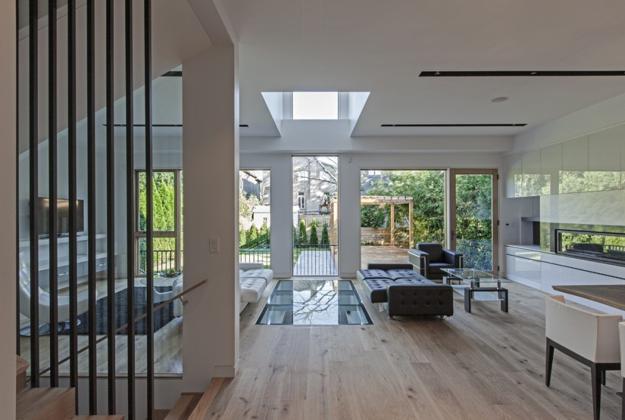 Modern living room design with glass floor insert
This modern house design looks like combined of blocks that create very functional, efficient and spacious home interiors. Space saving architectural design offers bright, airy and stylish home interiors, blending innovative and modern ideas into the exterior and interior design and enhancing rooms decorated in contemporary style with glass floor and ceiling inserts.
Compact and comfortable, interesting and inviting, this modern house design is a project by rzlbd architectural firm, base in Toronto. The Tetris House is located in Toronto, Canada, providing a beautiful home with space saving interior design. The house design concept is simple. Eevery inch of these living spaces are usable, functional and comfortable.
The house exterior design impresses with beautiful materials and cladding that add to an aesthetic appeal to the geometry of this contemporary building. 3000 square feet home interiors feel spacious like 4000 square feet, offering amazing, compact, but airy and stylish rooms for a family.
Modern house with glass floor and ceiling designs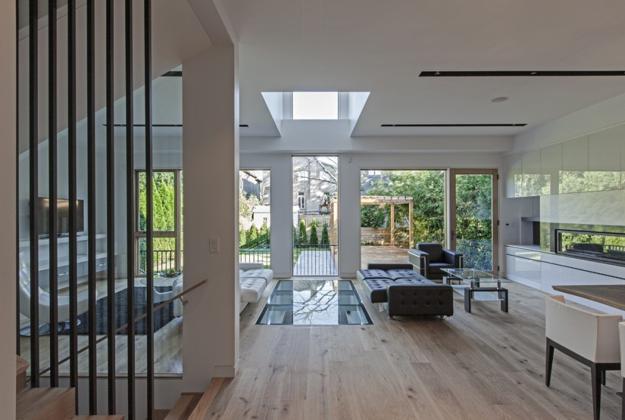 5 bedrooms, 6 bathrooms, 2 laundries, a nanny room, a home office, a large living/dining area and a spacious kitchen, a home bar with a wine cellar and an entertainment area, a covered garage and storage spaces create these functional and comfortable home.
Bright living spaces with huge windows are filled with the natural light which is well distributed throughout the length of this modern house.
25 glass floor and ceiling designs opening and enhancing modern home interiors
Sustainable design and Green architectural interiors for urban serene lifestyle in Toronto
Modern house design with glass walls, modern interiors and panoramic ocean views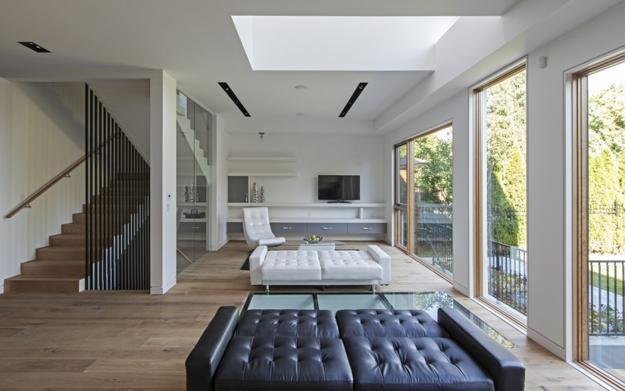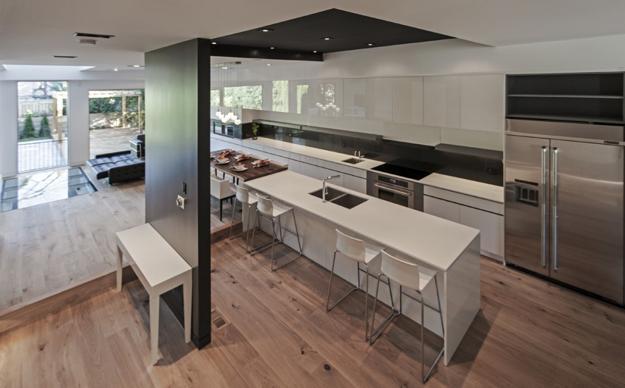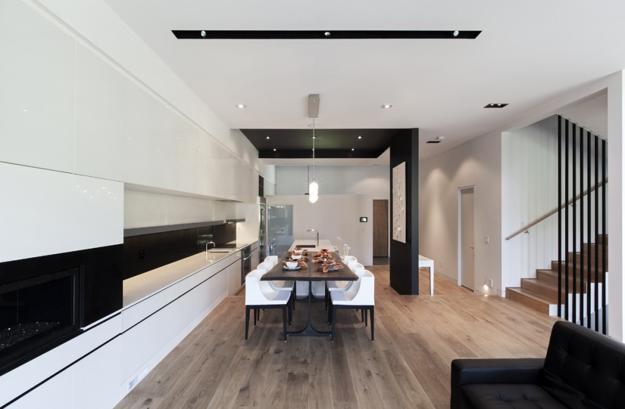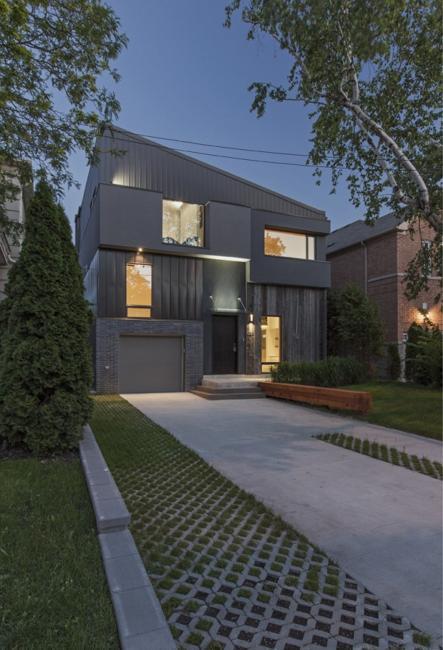 Photographs by BORXU Design, www.borxu.com/
More from architectural interiors

Wildwood House by Giulietti Schouten Architects offers spacious and bright home interiors enhanced by gorgeous views of the surrounding forest. Concrete...