Amazing Craft Ideas Decorating Shoes with Small Plants and Recycling Shoes for Planters or Vases
---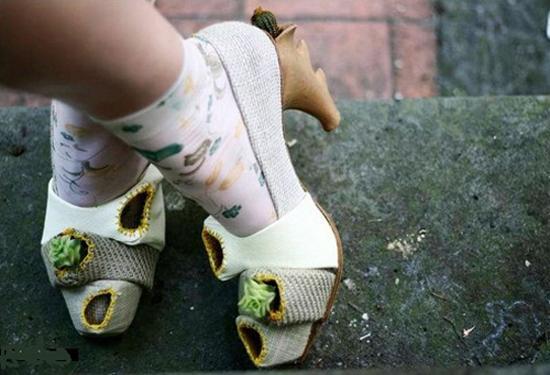 Knitting and Green decorating ideas are two modern ideas that can be combined together for amazing crafts. Knitted decorations on shoes with small plants look unusual and impressive, giving great inspirations for recycling shoes and making cheap home decorations in eco style.
Knitted small planters on shoes add an artistic touch to recycling shoes ideas and can turn old shoes into beautiful, original and cheap home decorations that connect your interiors to the nature. Two incompatible things, like shoe recycling for planters and knitted accessories may well coexist, bringing creative green ideas into home decorating.
Designer Caramel Walsh created these amazing shoes with knitted small planters, turning shoes into colorful and green accessories. Even the back of the heel is used for adding a knitted planter and a cactus. Quite extravagant and surprising, these shoes look amazing.
Shoes with knitted planters and small plants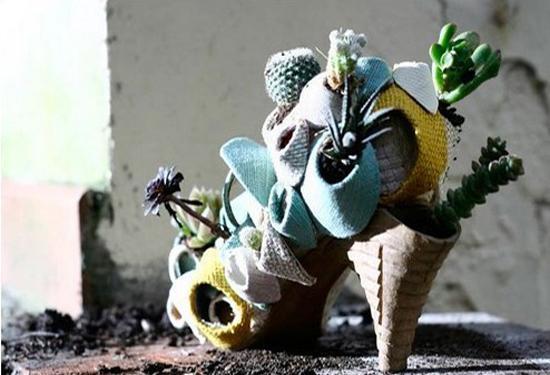 The shoes have a few knitted planters. These ideas maybe not the best for walking in these shoes, but certainly great for making unique home decorations recycling old shoes.
Shoes with miniature planters are great pots for small plants and cacti. Recycling old shoes for planters is a way to reduce household waste and make the world greener. Recycling old shoes are fun turning useless items into colorful and unique home decorations.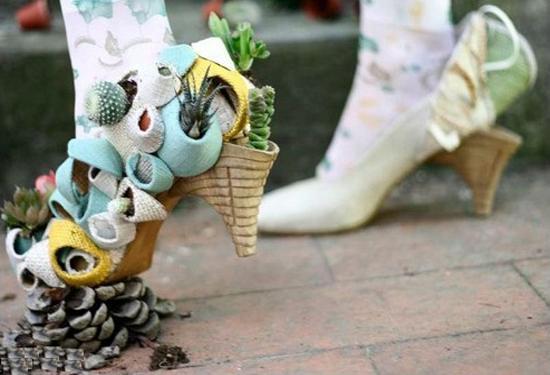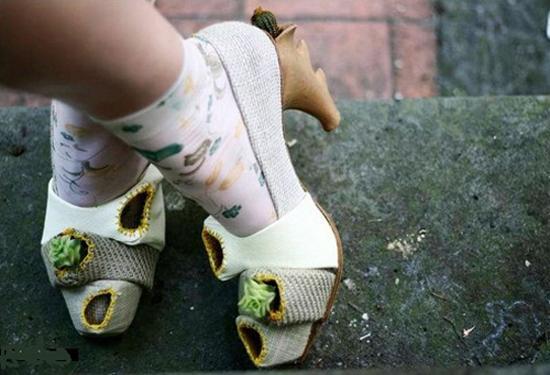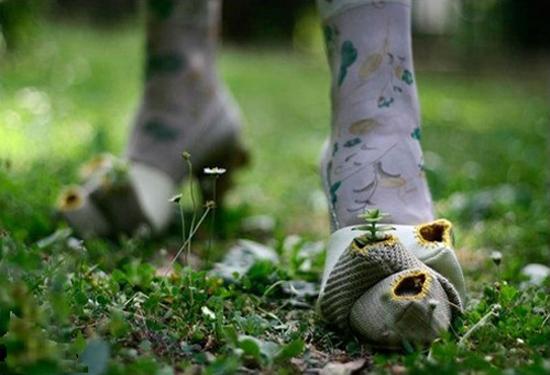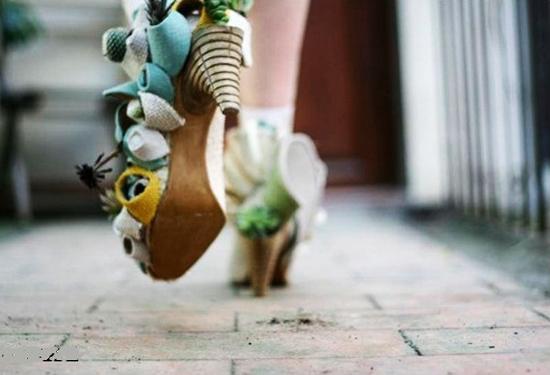 Ways to recycle old shoes for planters
Recycling old shoes for home decorating with green plants and flowers
20 creative ways to reuse and recycle shoes for planters creating cheap decorations