African Decorating Theme, 20 Kids Room Decorating Ideas

Decorating Ideas

Kids Rooms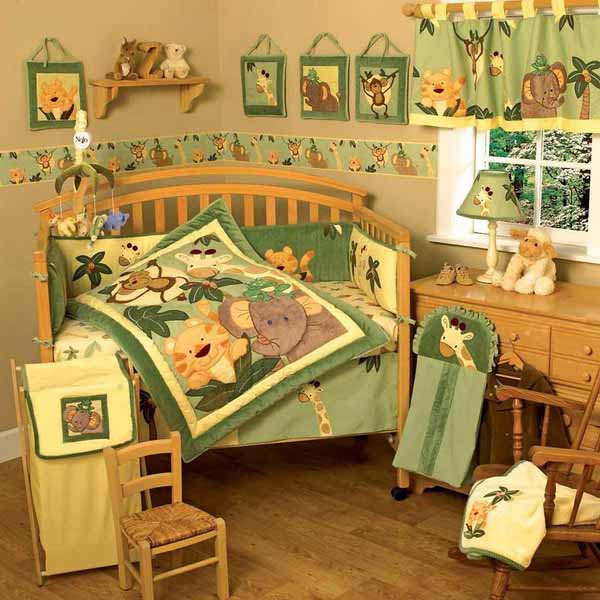 Baby room decor and themed bedding
children bedroom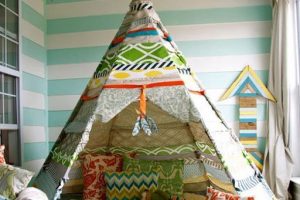 African decorating theme is one of favorite kids room decorating ideas. Exotic  animals that live in African  Savannah and jungle, African decorations and patterns bring this adventurous decorating theme into kids rooms, adding the excitement, gorgeous designs and pleasant yellow, green and brown colors.
African decorating theme is versatile. Wood furniture and fabric appliques, African decorations and animal images are great for baby rooms and teenage bedroom designs, girls or boys bedroom decorating. Images of  trees and animals, African sunset or seascape paintings create gorgeous kids room decor with African flavor.
Painted on the wall animals, stuffed soft toys, embroidery and realistic artworks, modern wallpaper or wall murals showing the actual African creatures and plants create an amazing world in kids rooms that all children enjoy.
Bedding, furniture decoration and wall painting ideas
Baby room decor, themed bedding, soft toys and wall decorations made of fabric
African decorating theme is popular. Inspired by the Disney Madagascar movies, African decorating theme celebrates African wilderness and create beautiful kids rooms with jungle or safari look. African decorations made of wood, palm leaves, hay or leather, painted wood furniture and decor accessories with leafy trees, vines and jungle foliage designs or African animal images are excellent ideas for decorating kids rooms.
Light yellow, cream and green colors that create relaxing and natural environment, combined with cozy brown color shades, create a pleasant room decorating color palette, adding an important element of kids room decorating with African theme.
Children bed with play house, African theme for kids room decorating
From monkeys to zebras, elephants, giraffes, rhinos, lions, crocodiles and tigers there are lots of fun choices for kids room decorating, inviting your children favorite animals into their room decor. Lush trees, green grasses, birds and insects can be included in African decorating themes for children bedrooms and playrooms.
Kids rooms design, 5 basic decorating ideas
Kids room decor with playful shadows
Light yellow, cream and gray, softer green colors, light brown color tones, playful and friendly animal images are great for baby nursery decor and young kids room decorating. Unique African decorations, more realistic animal images and stronger color contrasts can be used for teenage bedroom designs.
Children bedroom decorating, soft animal toys ad beautiful wall painting ideas
Stuffed animal toys and decor accessories made of soft fabrics with appliques and embroidery, green leaf patterns and tree designs comes in, adding peaceful and comfortable atmosphere and exotic details to room decor.
Modern kids furniture, playful kids rooms decorating ideas
Functional kids room design, understanding kids nature
Light blues, soft yellows, green colors and all brown color shades are great for baby nursery decor. Rich color tones, orange, red and purple color shades, dynamic stripes and stronger color contrasts can be used for creating older kids room decorating and teenage bedroom designs, spiced up by exotic African decorations, animals photographs and figurines that remind of African wilderness and adventures.
Wall painting ideas in children bedroom inspired by African decorating theme
African decorating themes can be brought into room decor with fabric prints. Baby lions, elephants and giraffes scattered across African themed bedding look interesting and inspiring.
Green paint colors, cheerful ideas for painting kids rooms
Green color for room decorating, Irish inspirations
Painting walls in colors that match bedding colors, adding children's wall art, beautifl wallpaper, wall stickers or wall murals that support African decorating themes create gorgeous and pleasant kids room decor.
Bright painting ideas for kids furniture decoration, play table with storage for toys
African animals images, canvas prints, wall decorations, growth charts and furniture with animals and trees make kids rooms and baby nursery decor look amazing, beautiful and stimulating.
African decorating theme for children bedrooms

Modern house design in Japanese style celebrates the functionality and elegance of minimalism. Airy, bright rooms look inviting and comfortable. Natural...
and enjoy free articles sent to your inbox