55 Trendy Easter Ideas, Fresh Floral Arrangements, Spring Holiday Decorations

Decorating Ideas

Holiday Decor

Plants and Flowers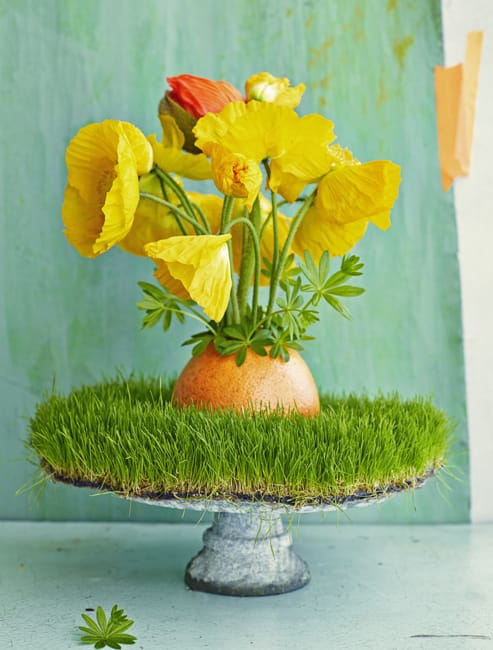 Spring grass and beautiful flowers, Easter table centerpiece idea
Easter ideas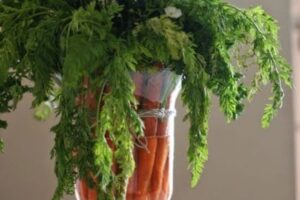 Beautiful flower arrangements are perfect spring holiday decorations that add color and freshness to festive table decorations. The Lushome collection of inspiring spring holiday decorations provides fabulous ideas for table centerpieces, unique gifts, and spring accents. Colorful Easter flower arrangements make perfect table centerpieces that bring a seasonal vibe and motivate you to celebrate the holiday. These floral arrangements are charming, creative, and easy to make. Enjoy.
Floral arrangements in attractive containers and vases, blooming branches, eggshells, recycled crafts, and unusual creations make the spring trends in decorating for Easter. Originality and surprising designs make a powerful statement and offer fantastic inspiration. See if something catches your eye and gets you excited. There are many beautiful flower arrangements for every taste and style. You can add your favorite colors to spring decorating and beautifully accentuate your Easter ideas.
Spring flower arrangements, color symbolism, Easter ideas
Easter decorating with flowers and eggshells
Floral arrangements with Easter eggs, holiday table centerpieces
Easter flower arrangements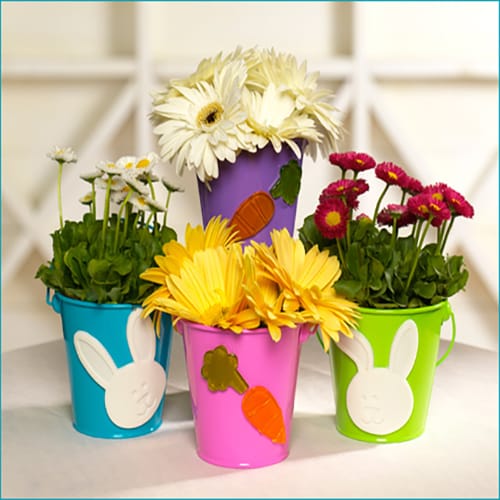 Beautiful flowers in original vases
Small and large bouquets make vibrant floral arrangements. The interplay between different flower colors, greenery, and white looks fascinating. Creative Easter ideas allow you to blend delicate soft shades and vintage glassware with gorgeous fresh flowers and green leaves spiced with colorful Easter eggs.
Beautiful floral arrangements in eggshells, Easter table decorations
Colorful Easter ideas for spring holiday tables
Easter Bunny floral arrangements, beautiful centerpiece ideas
The beauty of the spring flowers creates a beautiful contrast to the original containers and vases. Dyed eggs make fresh flowers look lush, celebrating the boldness of the season.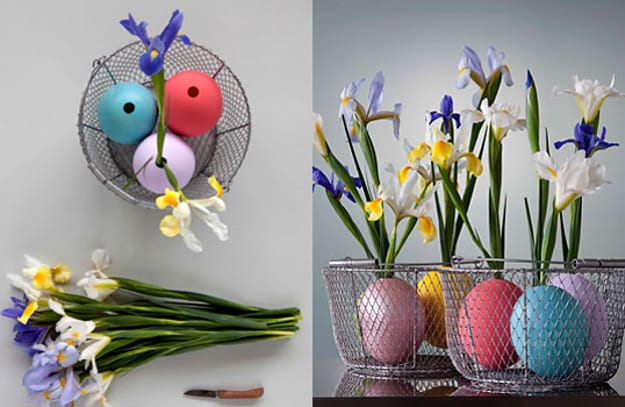 Vibrant blooms and spring branches
Another spring floral trend in decorating for Easter is spring branches. The vibrant hues and wooden textures are fabulous choices for Easter decorations. Colorful flower arrangements and spring branches add a beautiful complement to holiday tables. Bark and fresh flowers look fresh, symbolic, and natural.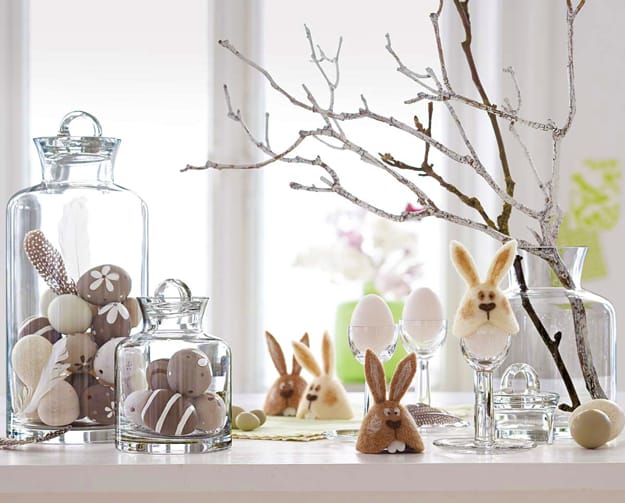 Modern geometry in floral arrangements
The geometric shapes of square, triangle, diamond, and rectangular add a modern vibe to Easter floral arrangements. Creative containers add a bit of a surprise to Easter table decorations. A combination of round shapes with angles looks sophisticated and stylish.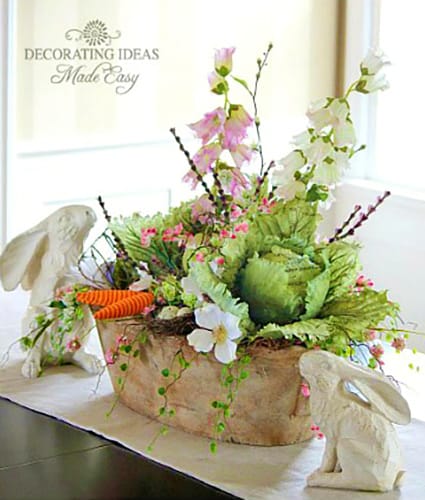 Miniature flower arrangements
Miniature table decorations shine in original planters, while painted golden accents add festive shades to Easter table centerpieces. Glassware, wooden boxes, and modern pottery perfectly complement spring blooms. The greenery creates contemporary yet charming compositions that show off various textures.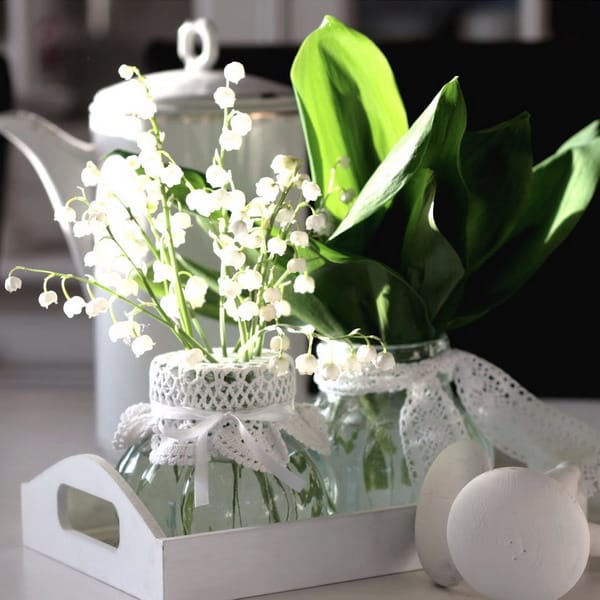 Recycling for unique gifts and holiday decorations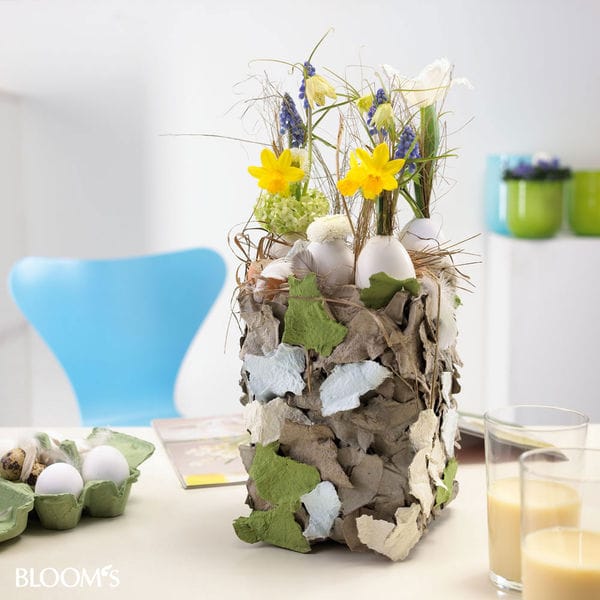 Lushome wishes you and your families and friends a happy Easter. Whatever your style of celebration, spring flower arrangements created for this spring holiday will fill your space with peace and joy.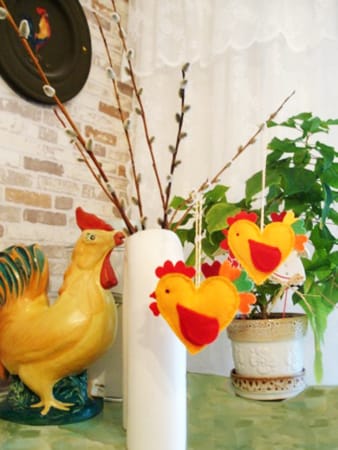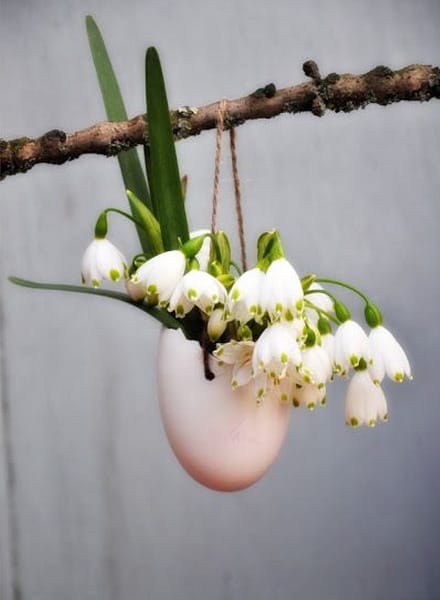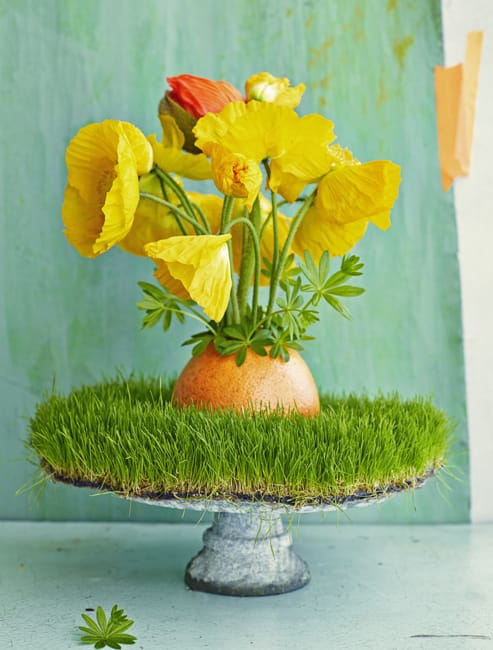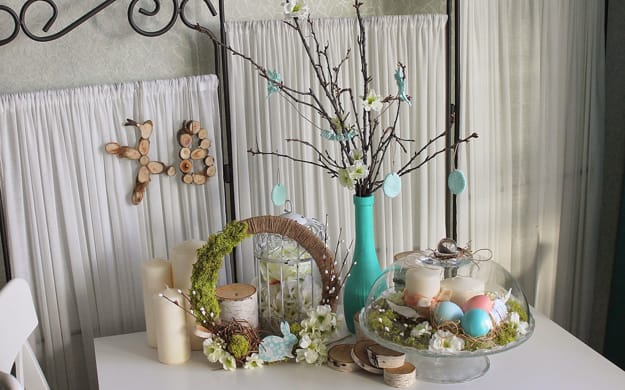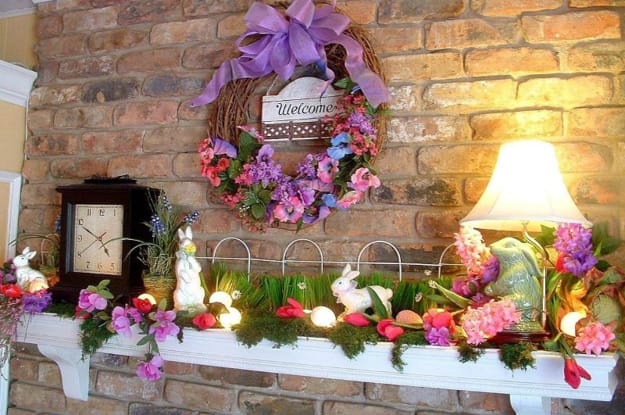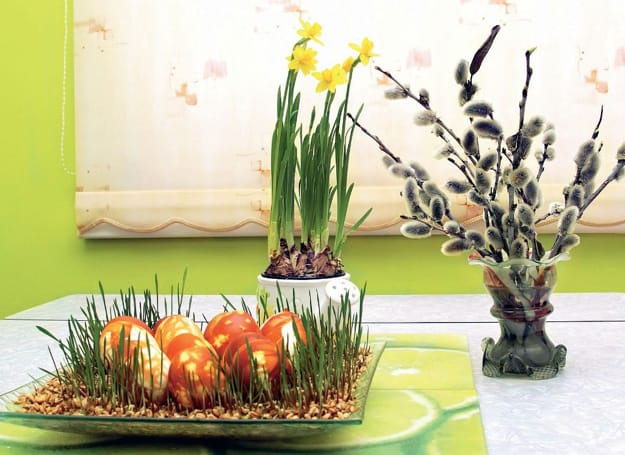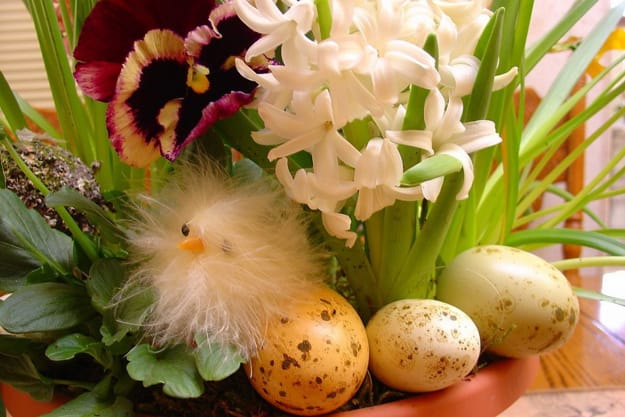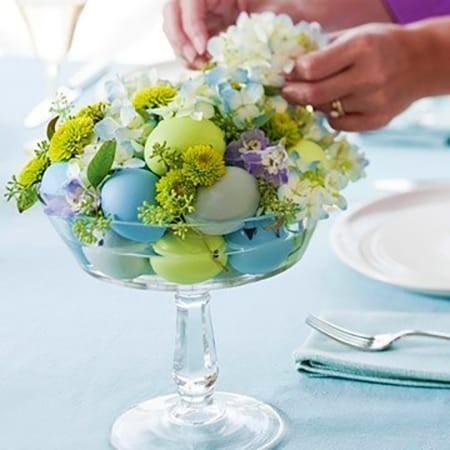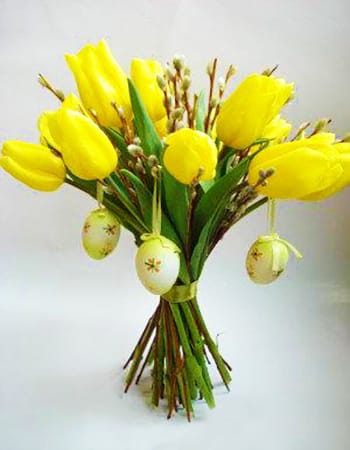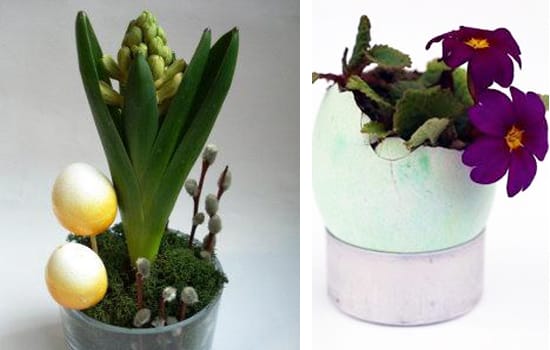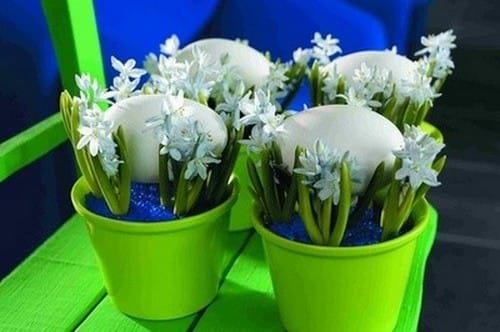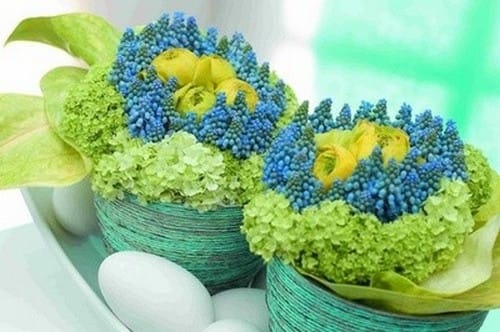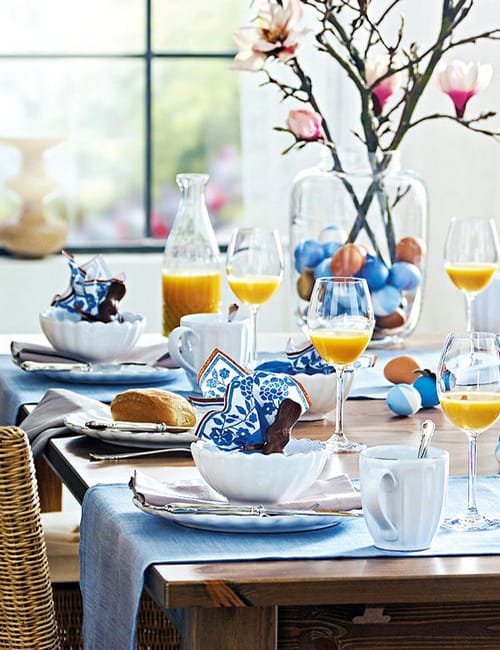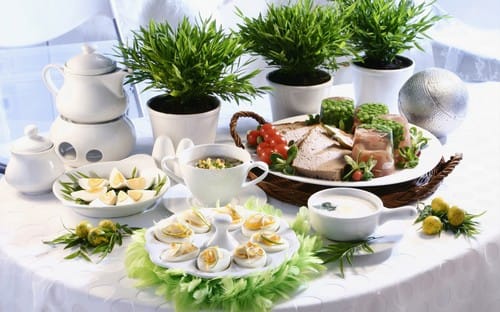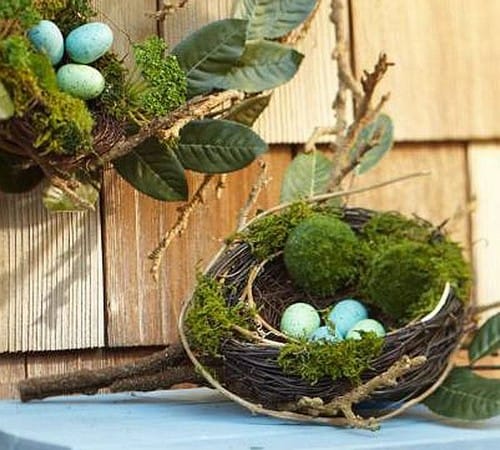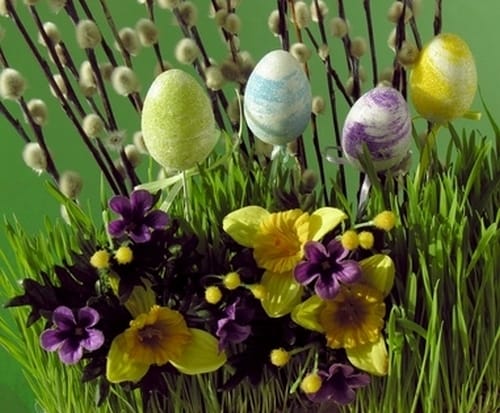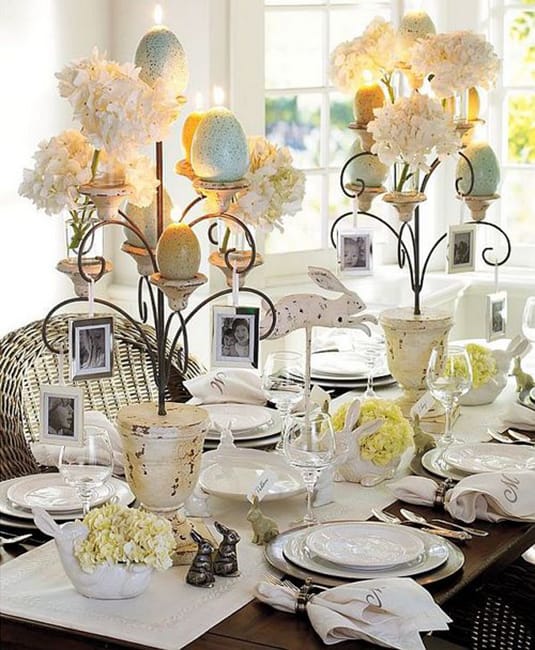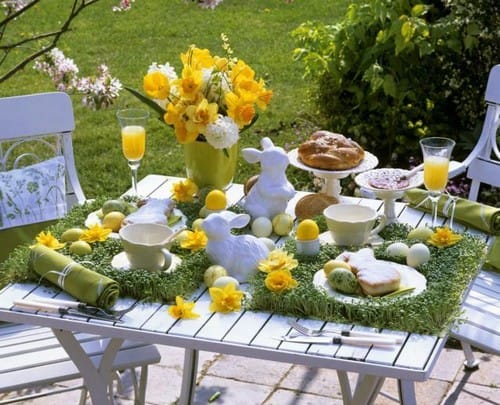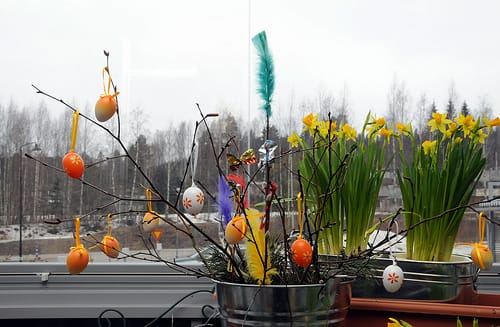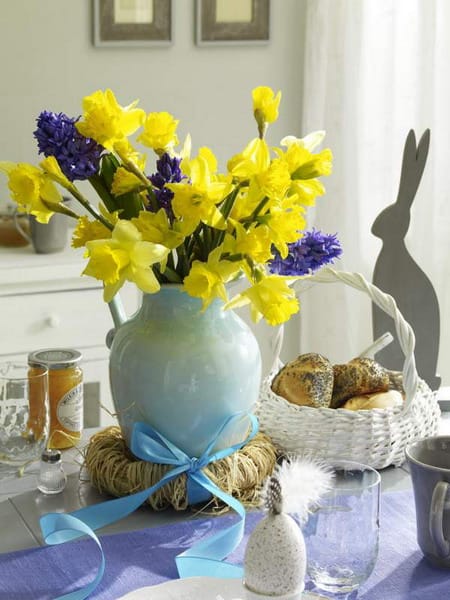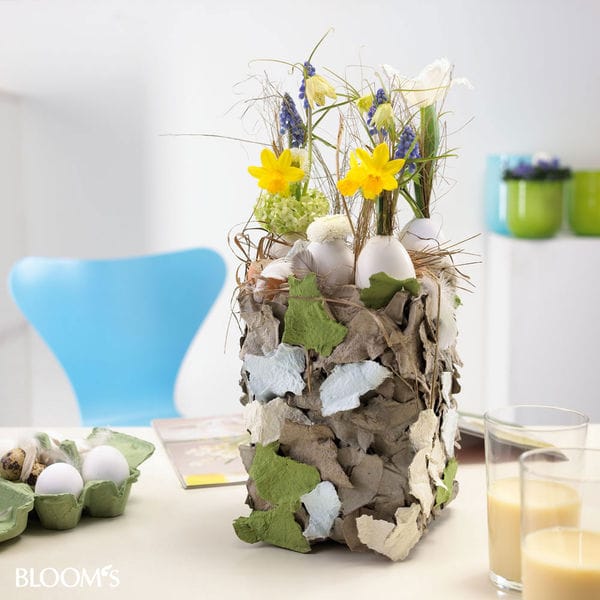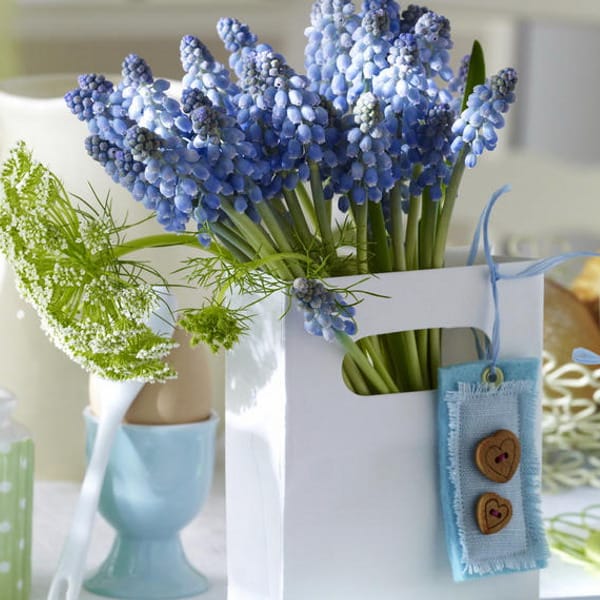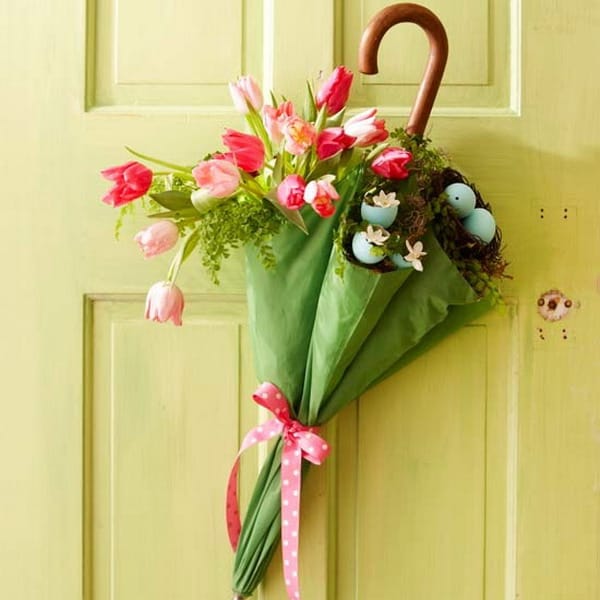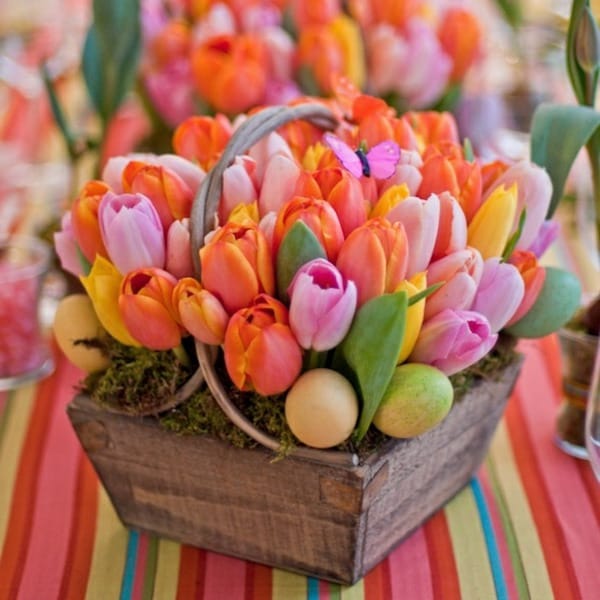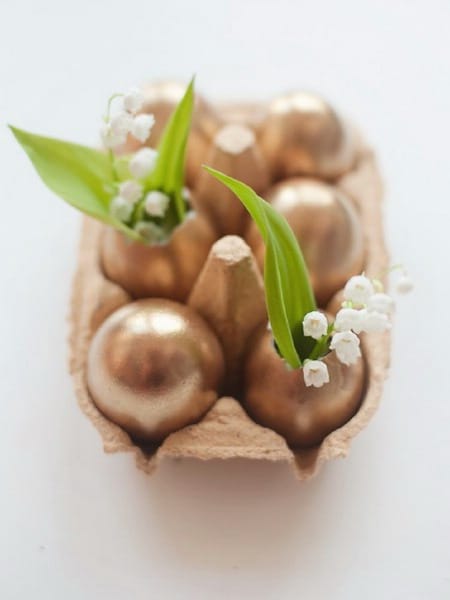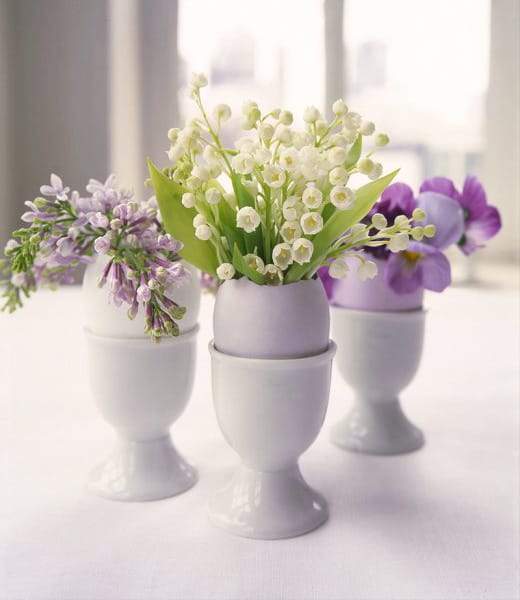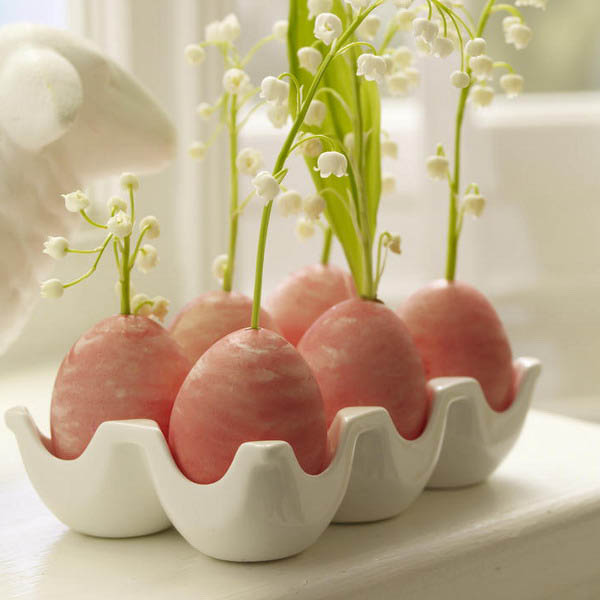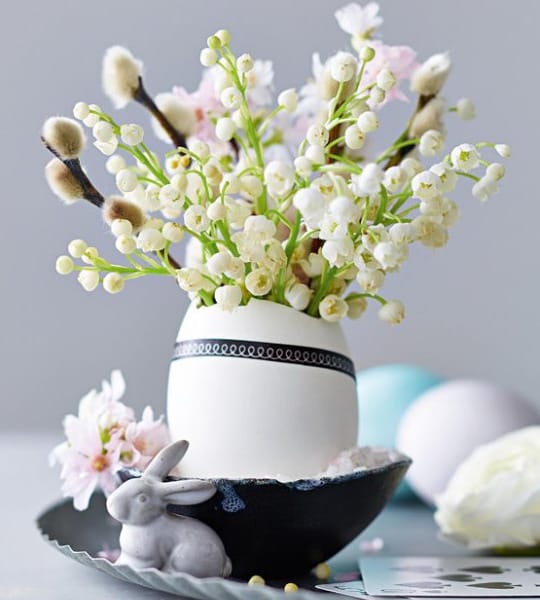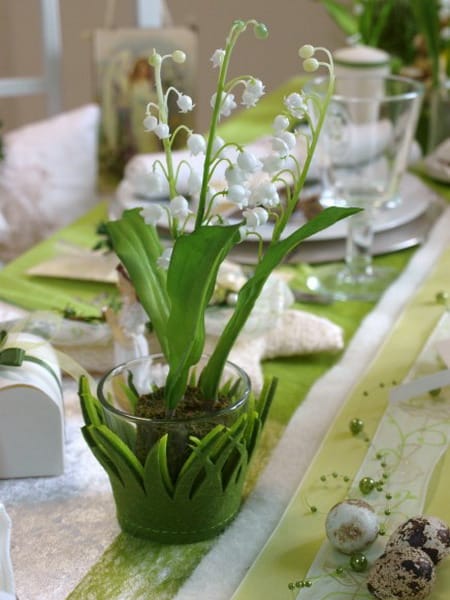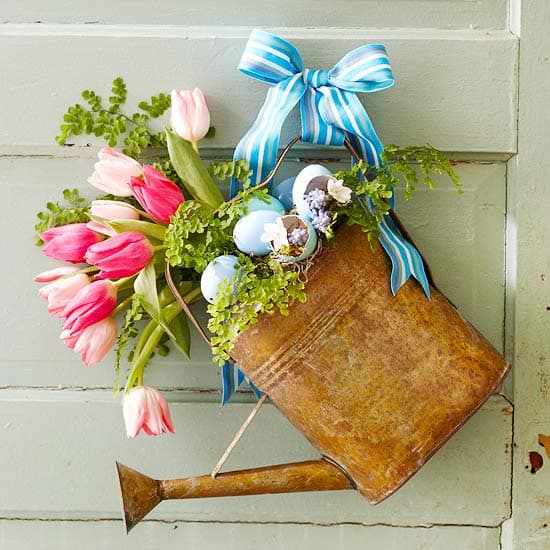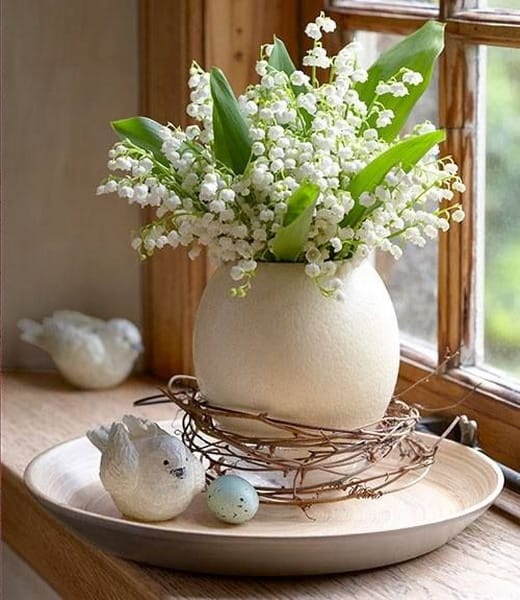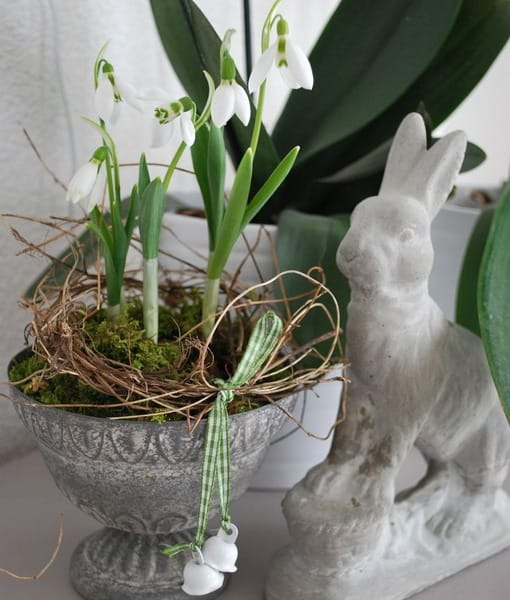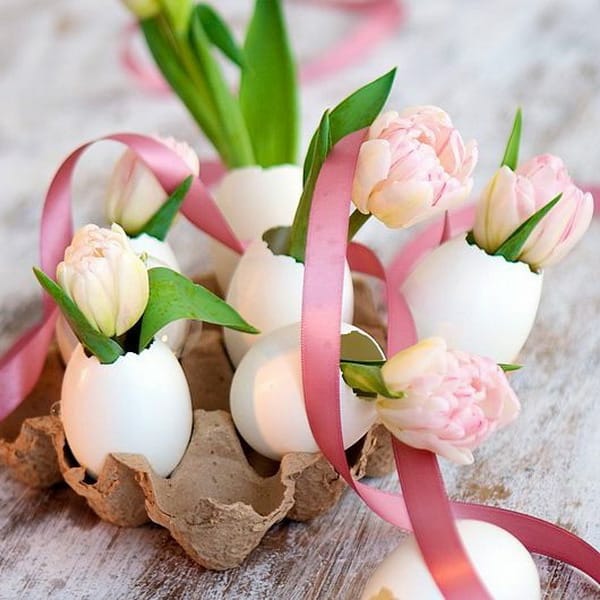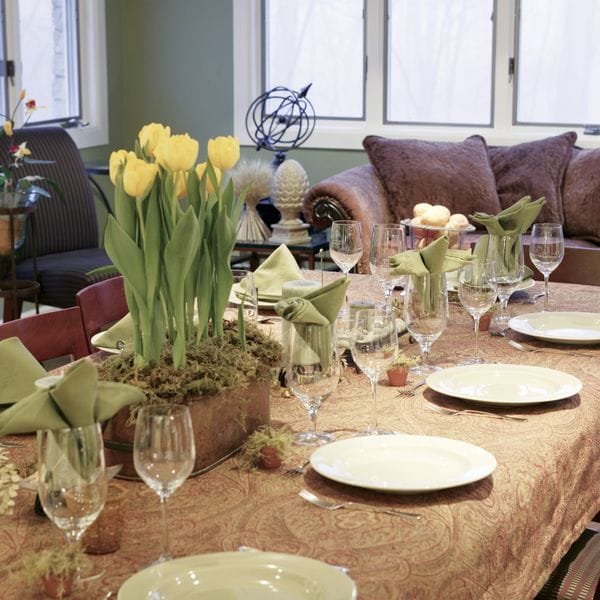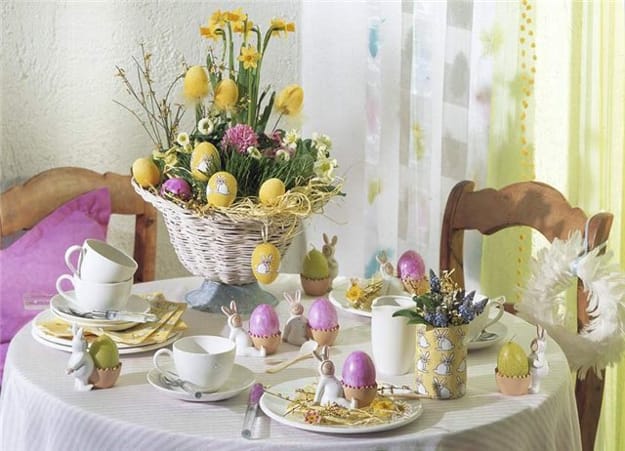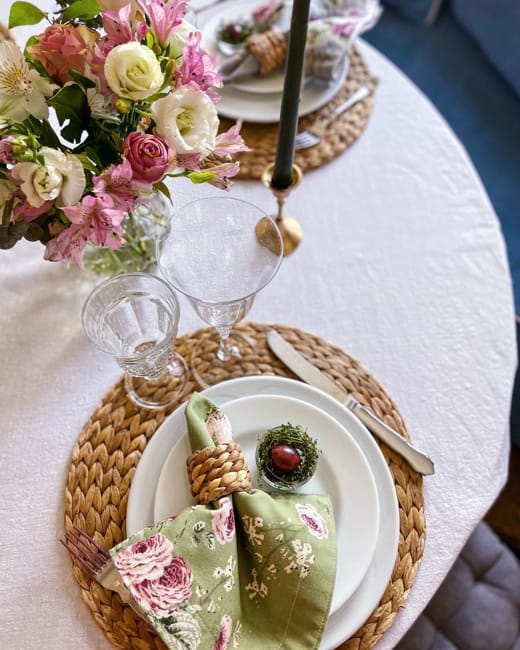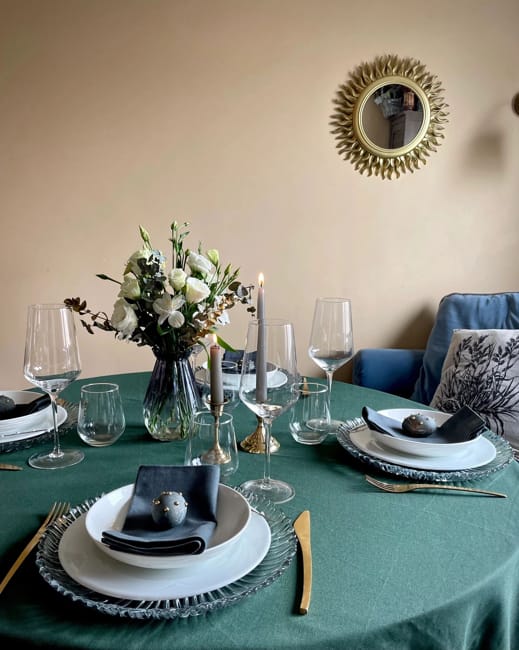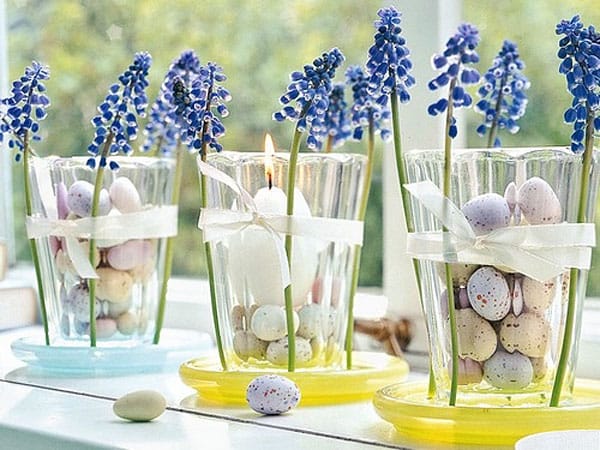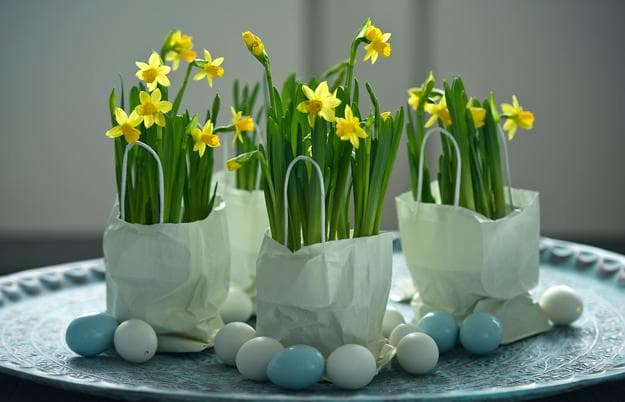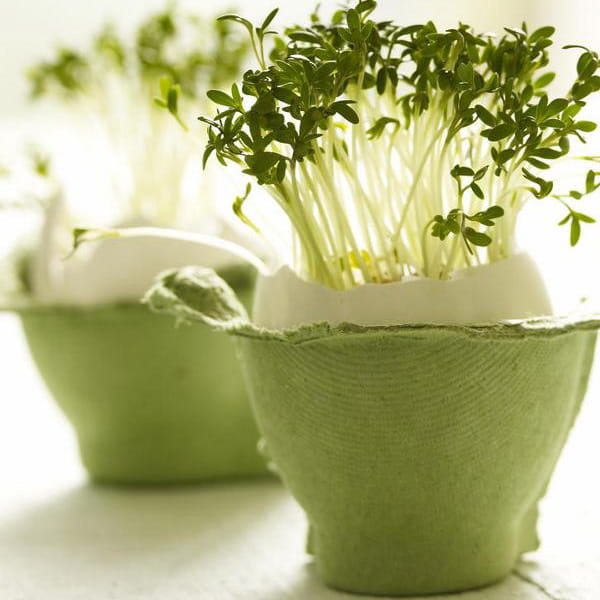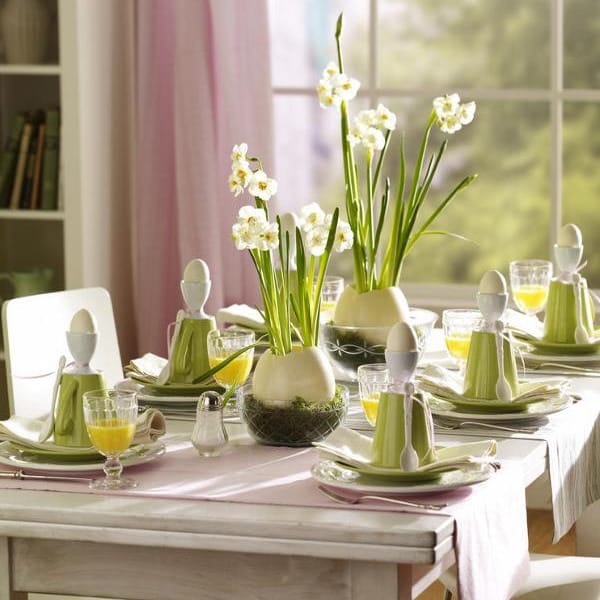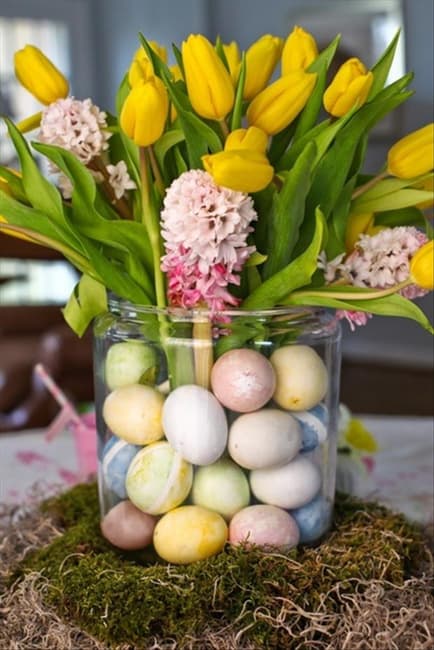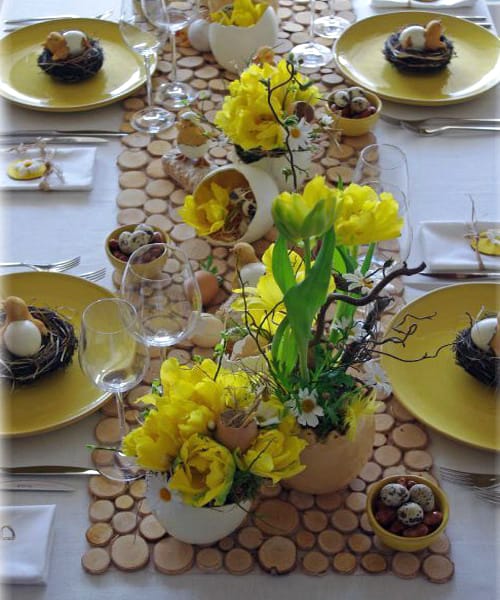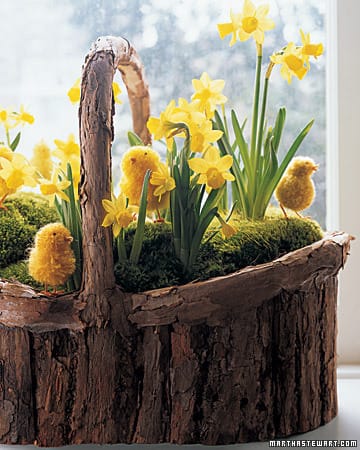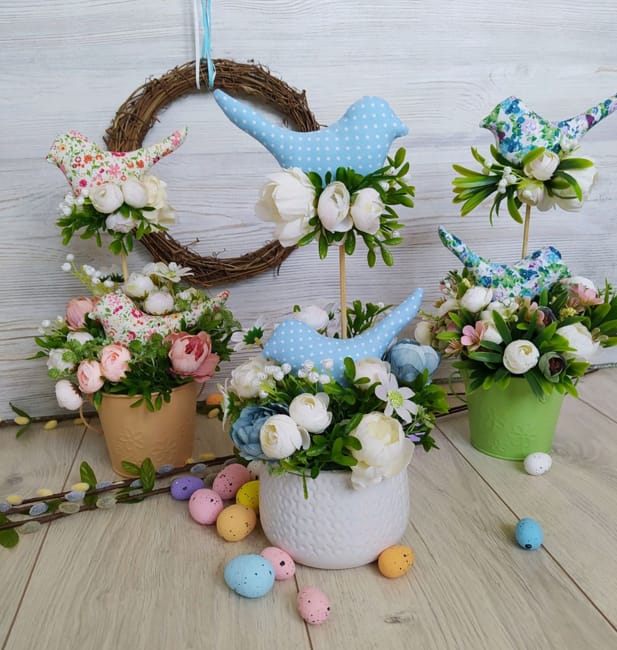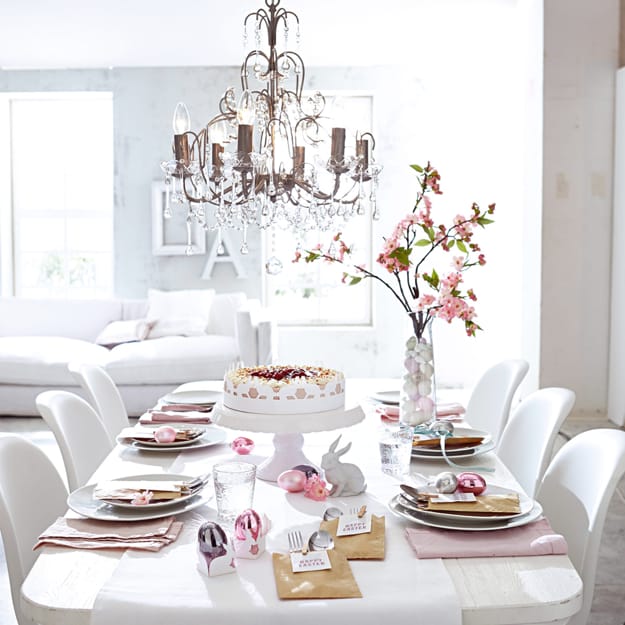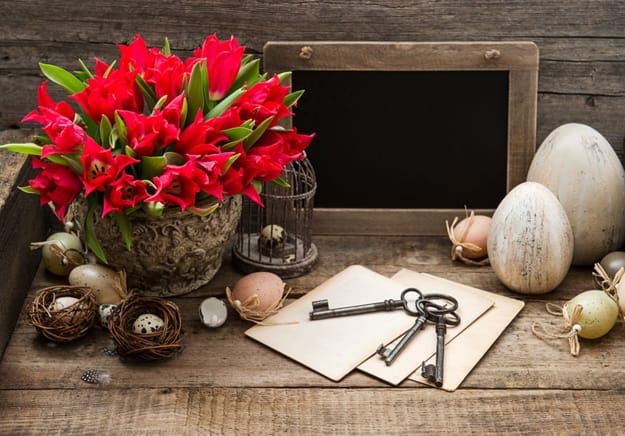 More from decorating with flowers

Fabulous designs take modern food decoration ideas to the next level blending innovative concepts with traditions and exploring new ways to...
and enjoy free articles sent to your inbox