4 Modern Ideas to Add Interest to White Bedroom Decorating
---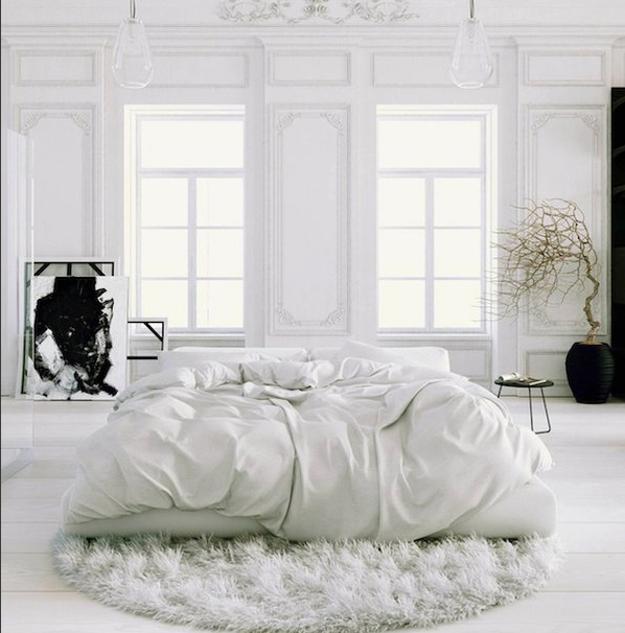 Frameless bed and black-n-white bedroom decor
White decorating ideas are great for bringing peaceful and comfortable atmosphere into modern bedroom. White color design is ideal for creating light and spacious modern bedrooms. Bright color accents are not the only way to jazz up white decorating. Textures, metal shine, various tones of neutral colors and bright accents are wonderful ways to add interest to white decorating ideas and transform modern bedroom design.
Lushome shares a collection of white bedroom decorating ideas spiced up with color, texture, metallic finishes and eye-catching shapes. These modern bedroom designs provide great inspirations for personalizing large and small bedroom decorating in calming and fresh white color.
Modern bedroom design and white decorating can be made more interesting by adding contrasting textures, unusual shapes, shiny surfaces, color accents and numerous beige or gray color tones. Fresh and modern ideas, like striking texture combinations and metal surfaces create bright, very unique and modern bedroom design and decor.
White bedroom decorating with vintage furniture and bright color accents
White decorating for modern bedroom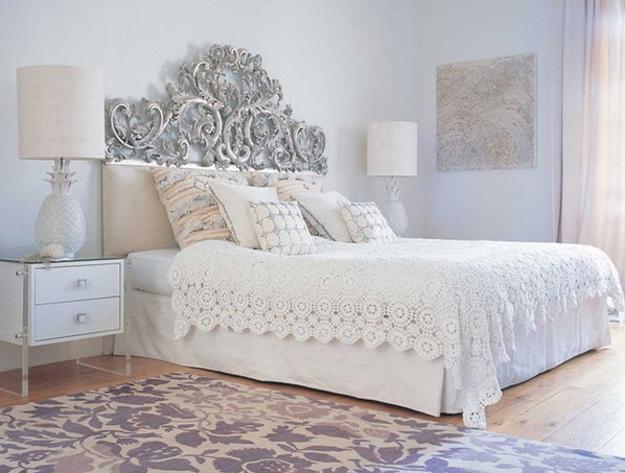 White decorating ideas are fresh and versatile, suitable for any bedroom design style and any decor. White decorating ideas can look truly spectacular with attractive architectural details, light gray color tones and various textures that add depth to white rooms.
1. Modern bedroom decorating with texture
Moldings and carved wood details add volume and depth to interior design. Faux fur fabrics and textiles, combinations of metal and glass elements, bedding sets enhanced by various textures and combinations of soft, creamy white and pale gray color tones create visual interest and allow to personalize modern bedroom decorating.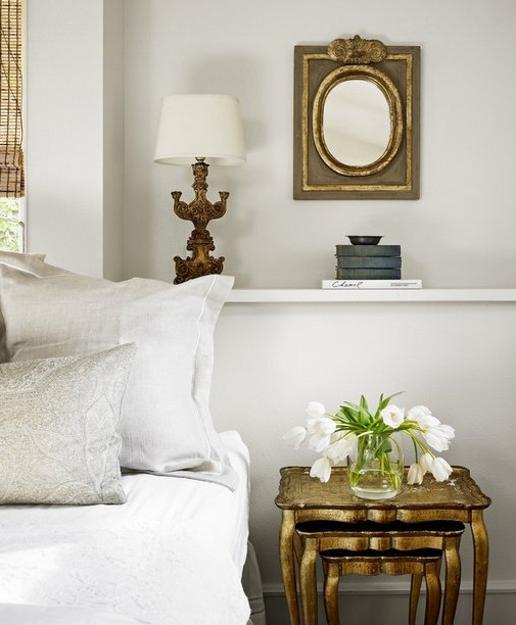 2. White decorating ideas and light gray color tones
Creative black and white bedroom decorating
High contrasts bedroom decorating ideas, black and white bedding sets
White decorating ideas and light gray color tones can enrich bedroom design and create truly beautiful interior decorating. Monochromatic color schemes can look 3 dimensional and very interesting. Crispy white, soft creamy white decorating ideas create tender and elegant color contrasts with pale gray tones and add classy feel to modern bedroom design and decor.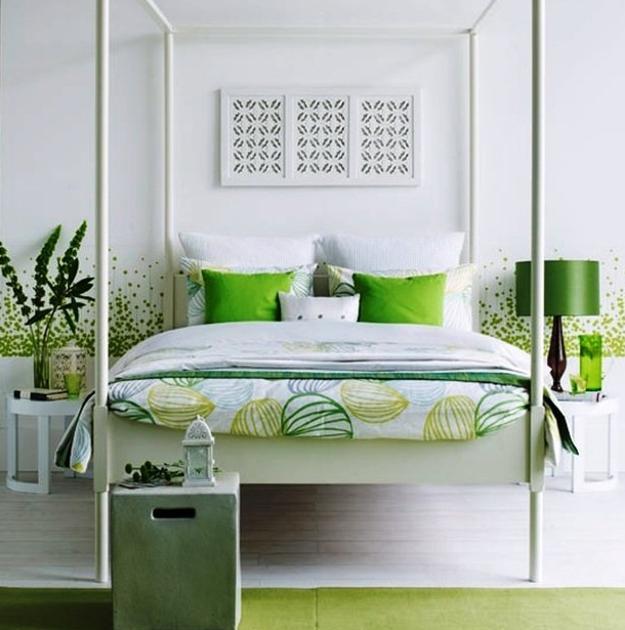 3. Metal accents for modern bedroom decorating
Elegant chrome, majestic bronze and copper bring charm and graceful beauty into modern bedroom decorating in white. Stainless steel and aluminum accents add a contemporary vibe to bedroom design, while brightening up and making more interesting white interiors. Metal parts of lighting fixtures and bedroom furniture handles, bedroom decor accessories and metallic fabrics, silver and golden wallpaper design that reflect light and bring brightness create interesting look and style modern bedroom decorating.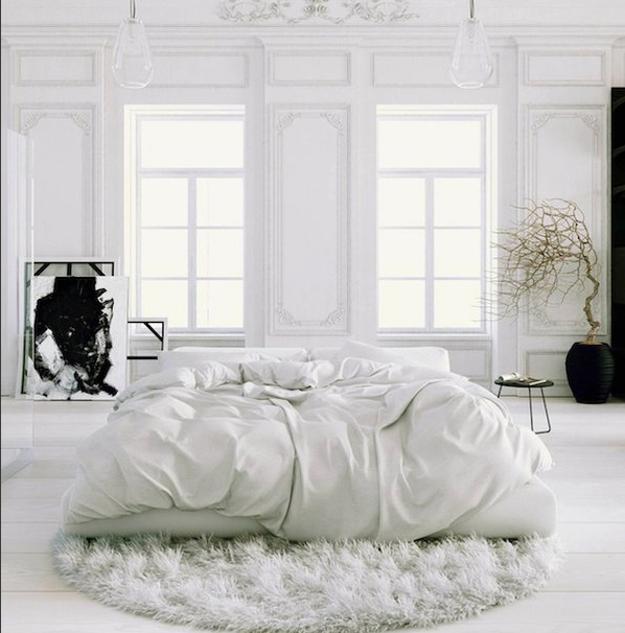 4. Adding interest with eye-catching forms and shapes
White decorating ideas look calm and quiet. Unusual and interesting shapes, a fusion of styles and multifunctional design are modern ideas that help personalize interior design. Eye-catching details and shapes, fabulous lines and forms can refresh dull bedroom design and transform white rooms into unique and interesting.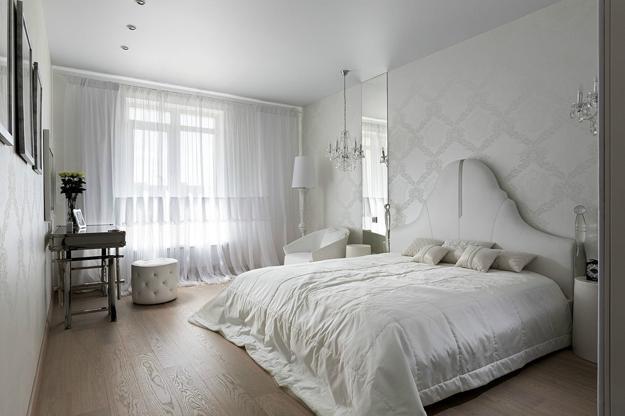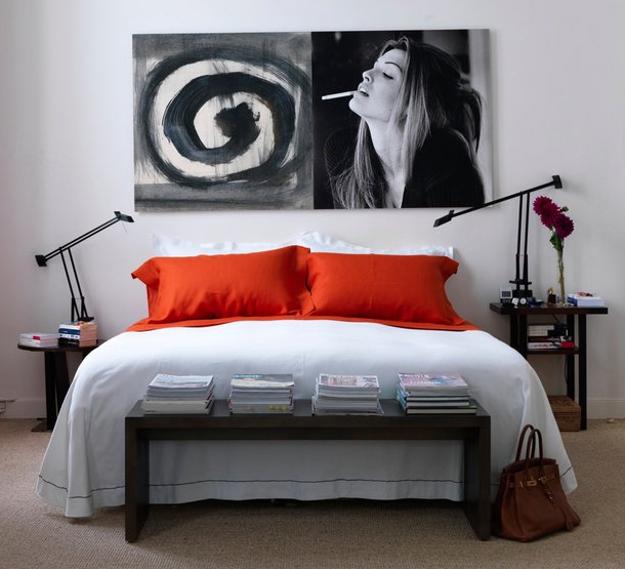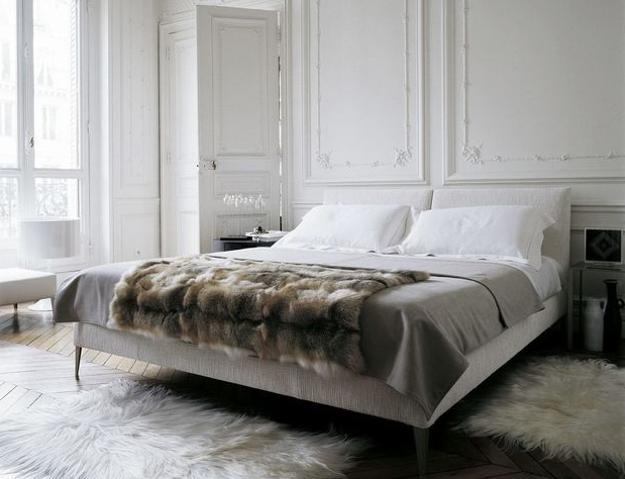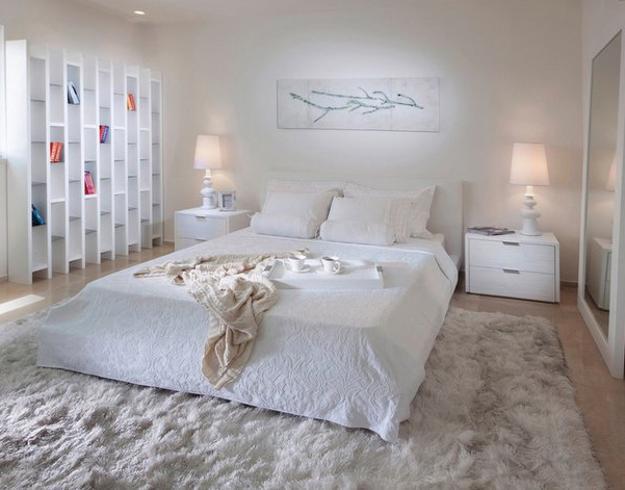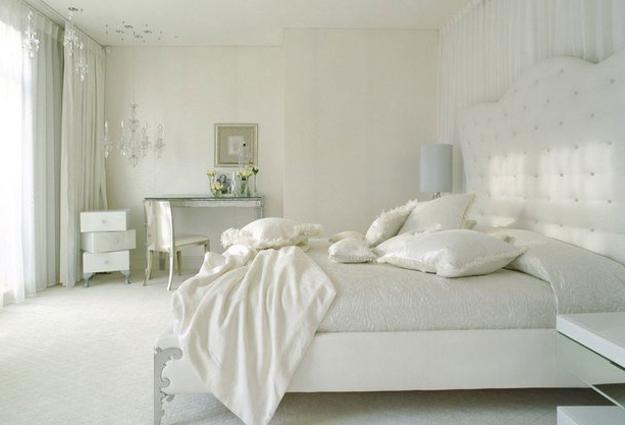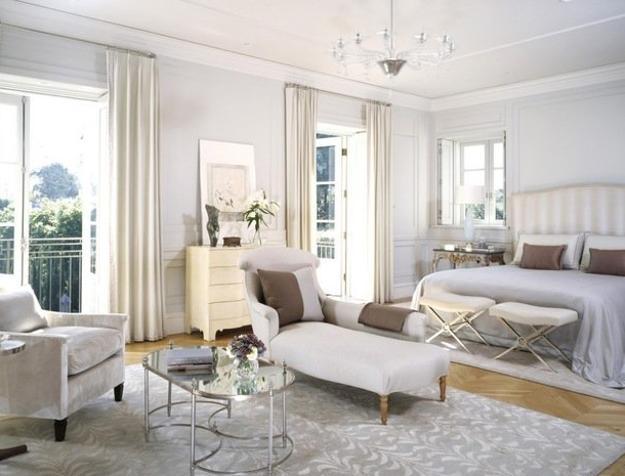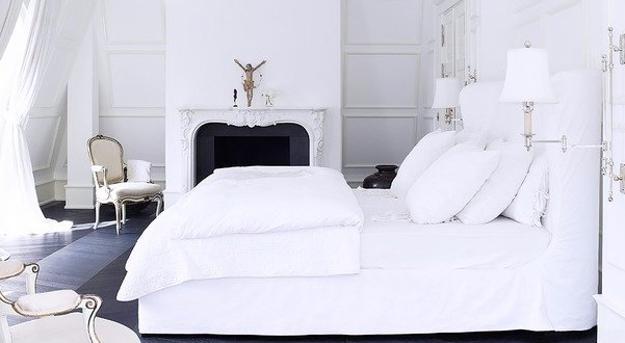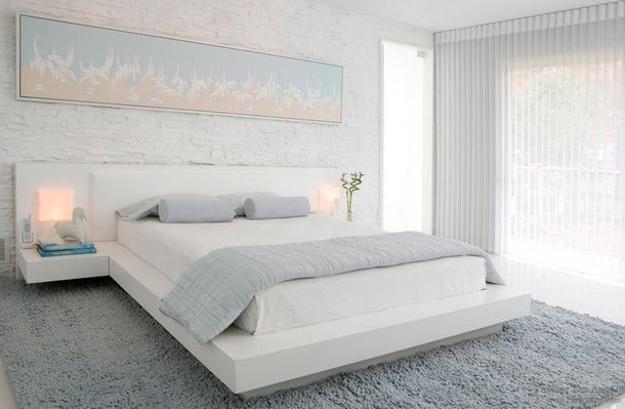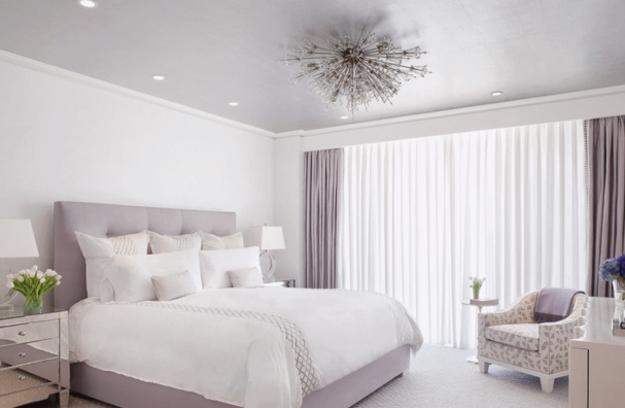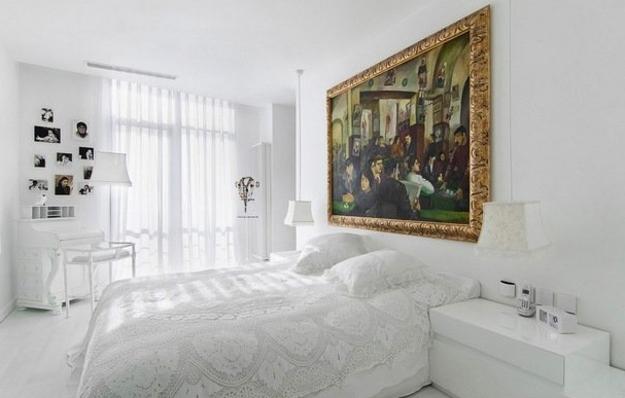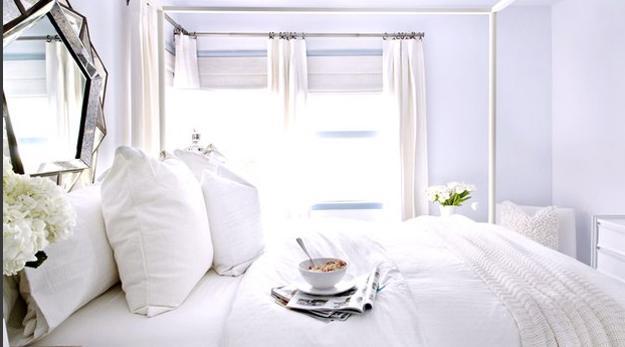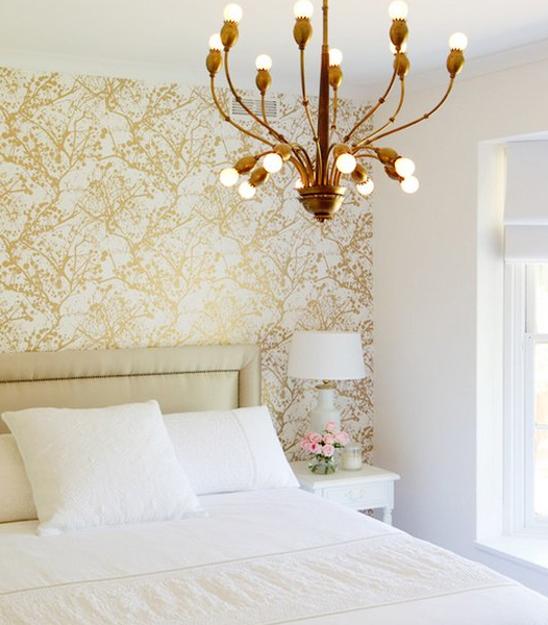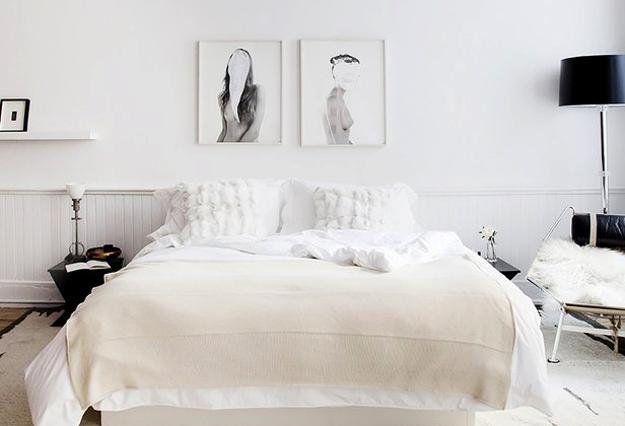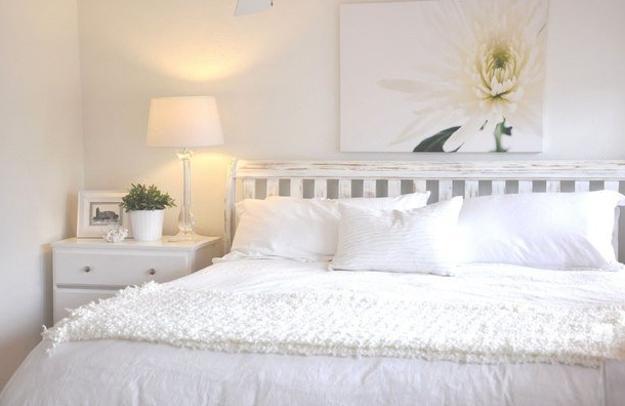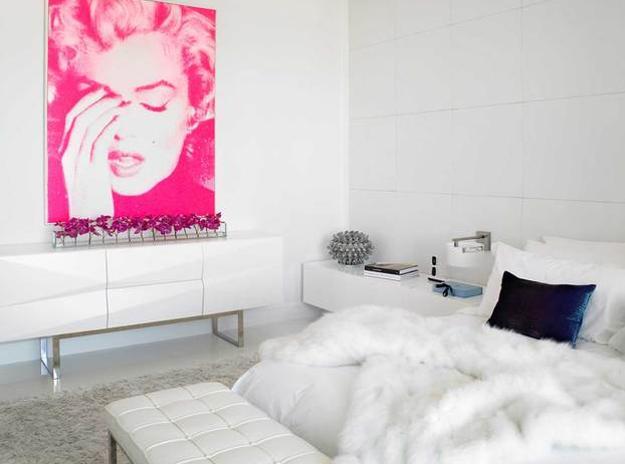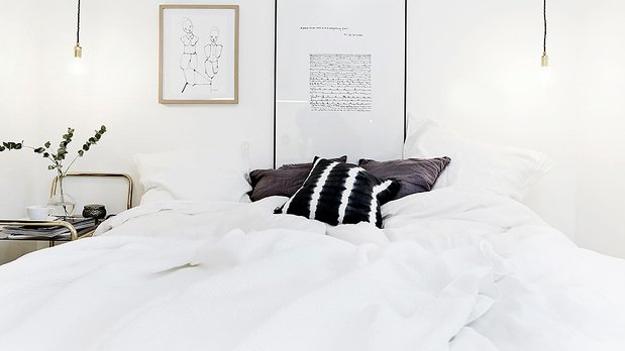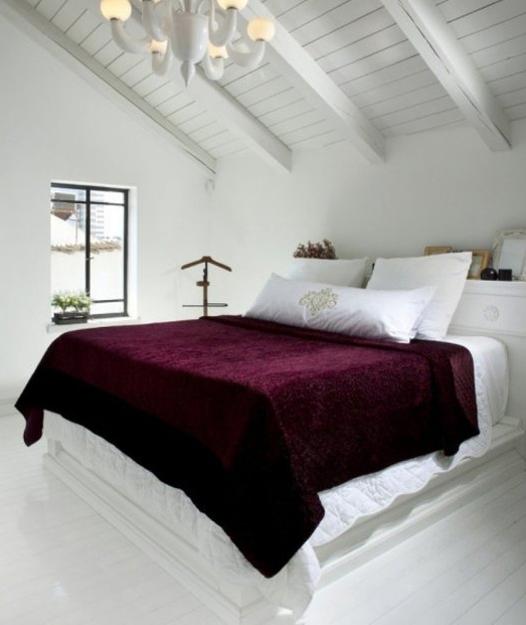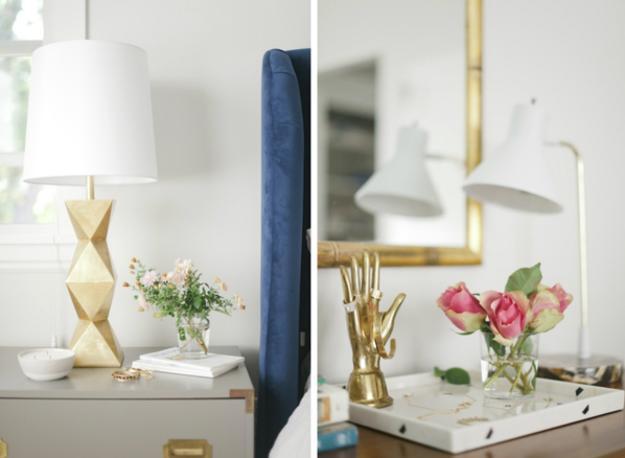 by Ena Russ
last updated: 30.09.2014