25 Modern Ideas for Small Kitchen Design, Latest Trends in Decorating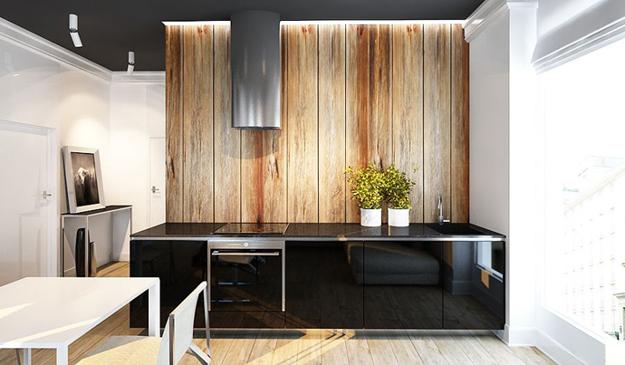 Small kitchen design and decorating are challenging. Designers around the world project various versions of what the future might hold for small kitchen design and decorating. Space saving ideas, Green designs and functionality, combined with comfortable feel, stylish look and high tech appliances are main elements of modern kitchen designs that are energy efficient, multifunctional, eco-friendly and inviting.
There is a return to the special and unique design ideas and decor items that are desirable because they are beautiful, well made and original. Small details are very important for modern kitchen design, so comfortable and space saving ideas that are attractive and unique are the favorites.
Small kitchen design and decorating ideas reflect the strong desire to be unique that people feel. This desire is getting stronger that all other demands. It defines modern kitchen design and influence the way small kitchens look also. Mixing materials, textures and colors and creating an impressive bouquet of unique designs turn small kitchens into masterpieces that delight home owners and increase home values.
Small kitchen designs in yellow and green colors accentuated with red or light blue
Small kitchen design and decorating ideas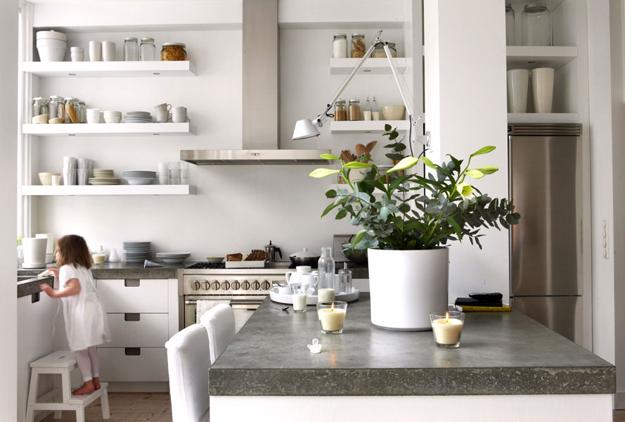 Bold colors and shiny textures add futuristic vibe to modern kitchen design. Stainless steel and silver accessories are modern ideas for small kitchens that can be used for home staging and kitchen decorating. Mirrors and mirrored surfaces, tile designs and accessories bring more natural light and contemporary look into small kitchen design, making these functional home interiors appear lighter, more spacious and elegant.
Modern kitchen design features many different trends that are wonderful for small kitchens. Lushome collected these modern ideas to share and demonstrate details, materials and smart, space saving and stylish ways of creating beautiful, bright and functional small kitchens.
Compact and functional, unique and attractive are modern ideas for small kitchens. Folding cabinet doors and open shelves, sliding doors and built-in furniture, efficient use of available space and attractive details, space saving ideas and rich colors blend into bright and modern kitchen interiors.
Modern kitchen design ideas and trendy small kitchen colors
Small kitchen designs, 15 modern kitchen design ideas for small spaces
Wooden countertops and stainless steel appliances, glass panels and  white decorating ideas are perfect for creating small kitchen design that is eco-friendly, more spacious and comfortable. Natural materials bring Green designs into modern kitchen interiors and turn small kitchens into inviting and attractive spaces.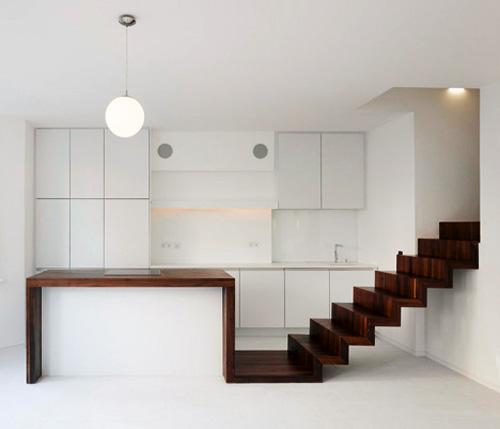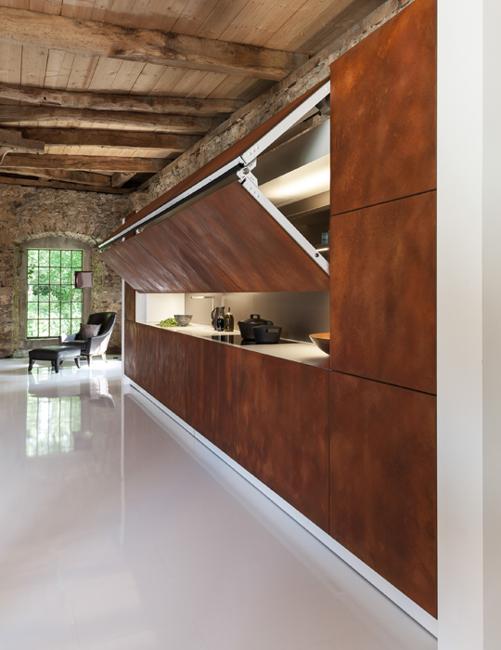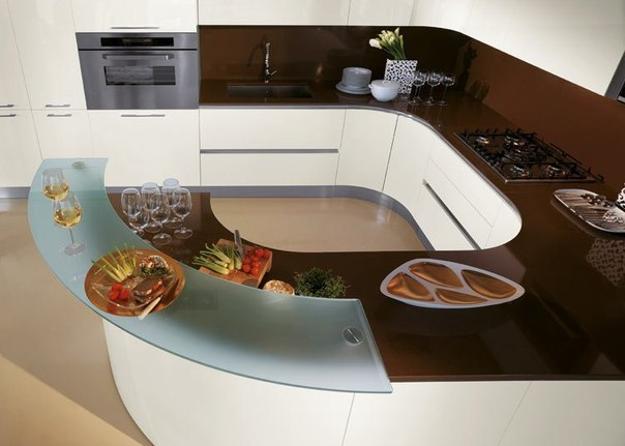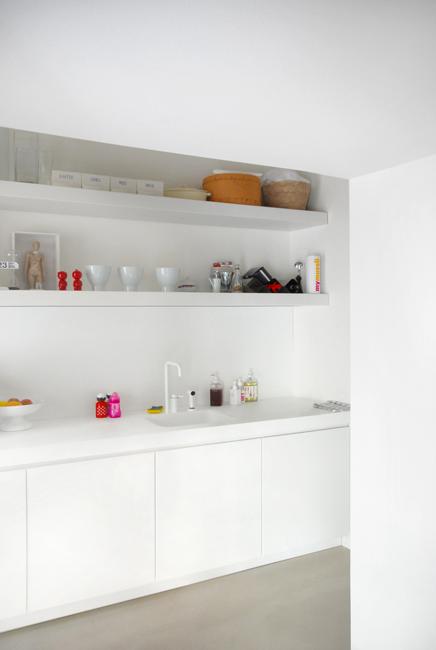 Often small kitchen design becomes a part of a dining room or living room. Sliding and folding doors hide small kitchens, creating sleek and simple look while maximizing small spaces.
15 modern small kitchen design ideas for tiny spaces
25 small kitchen designs with spacious dining area and airy feel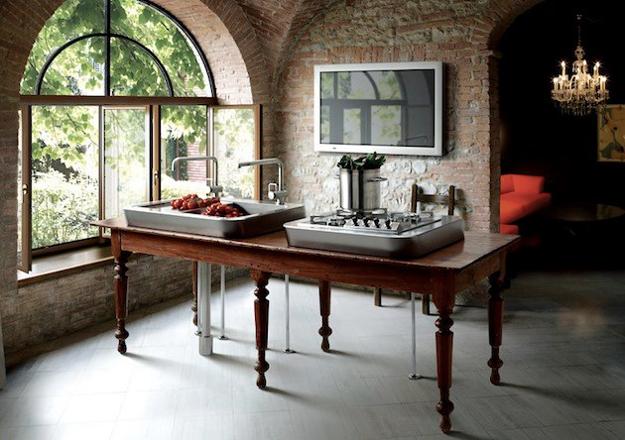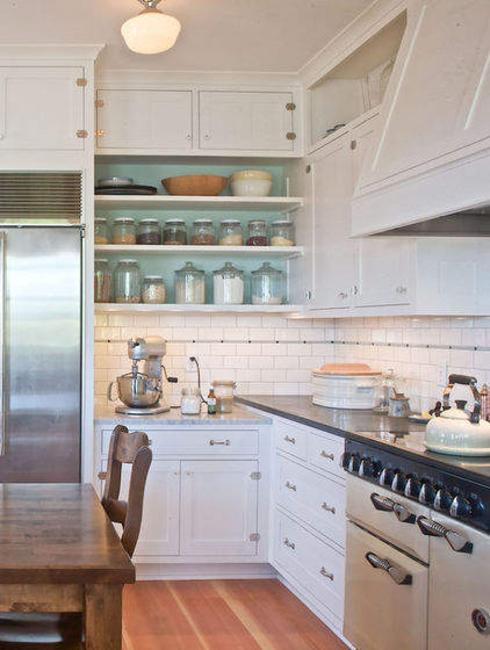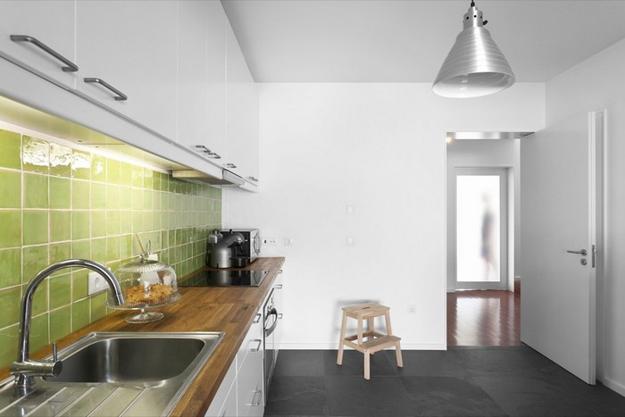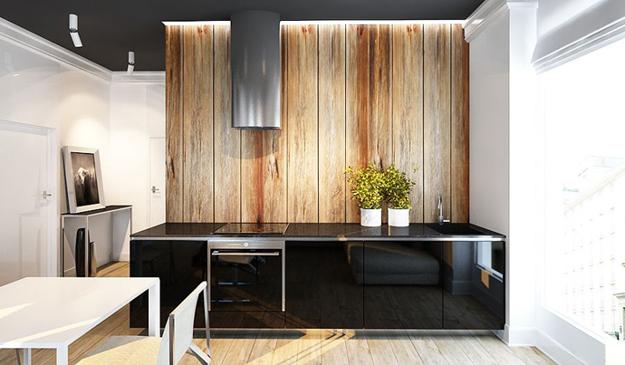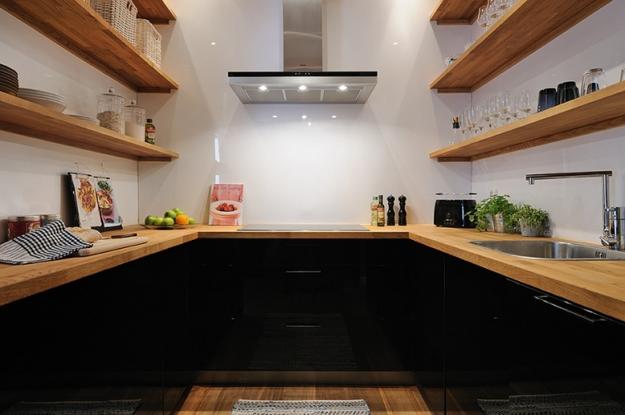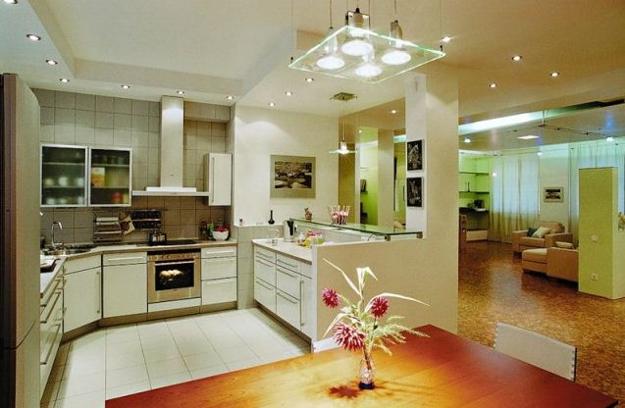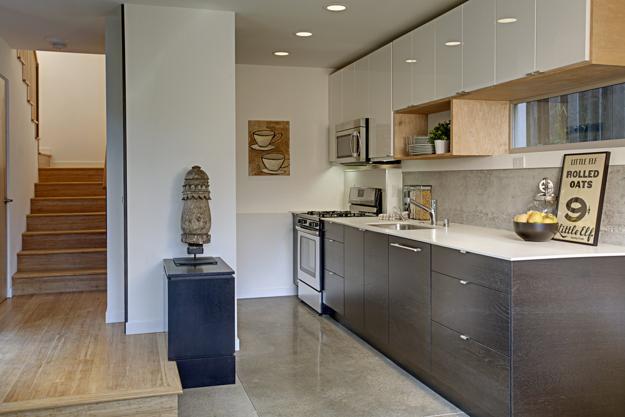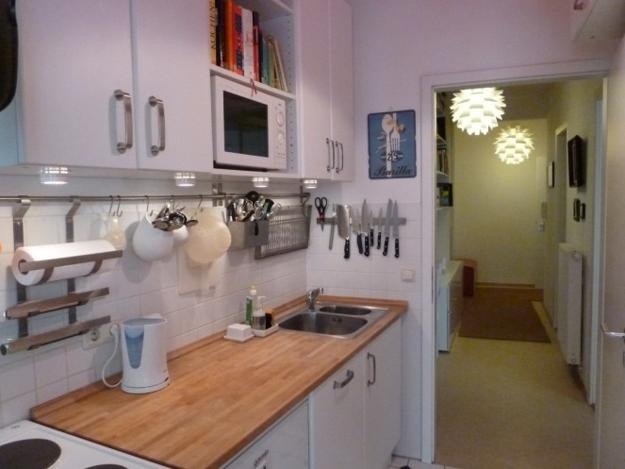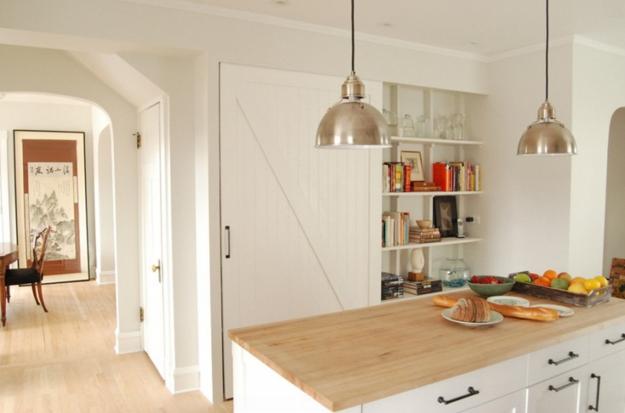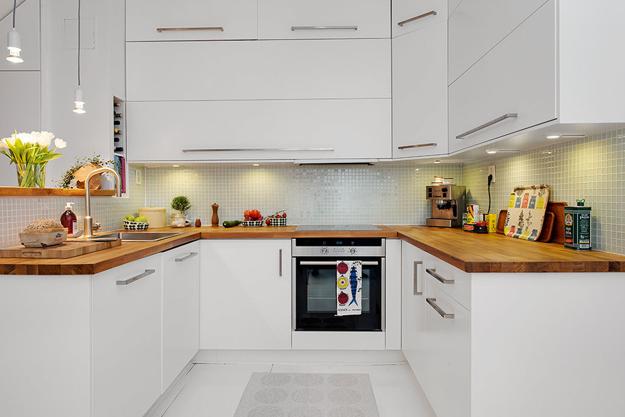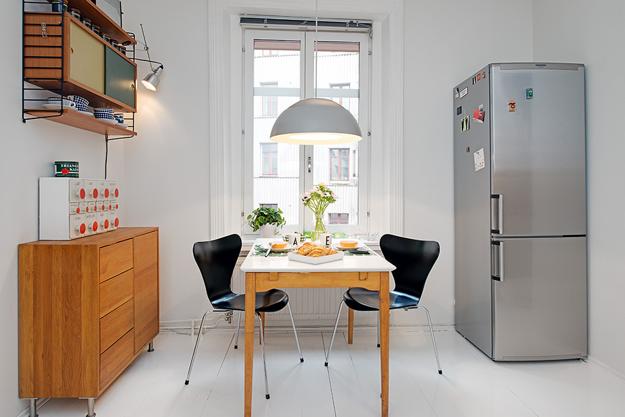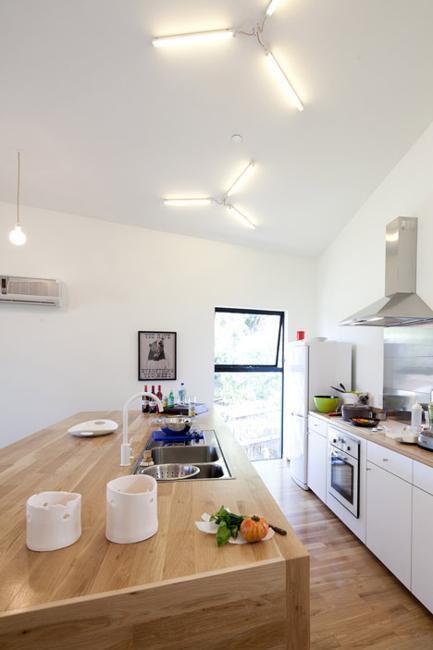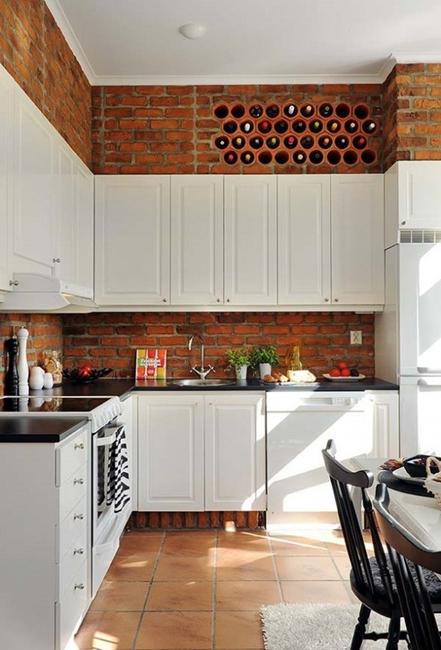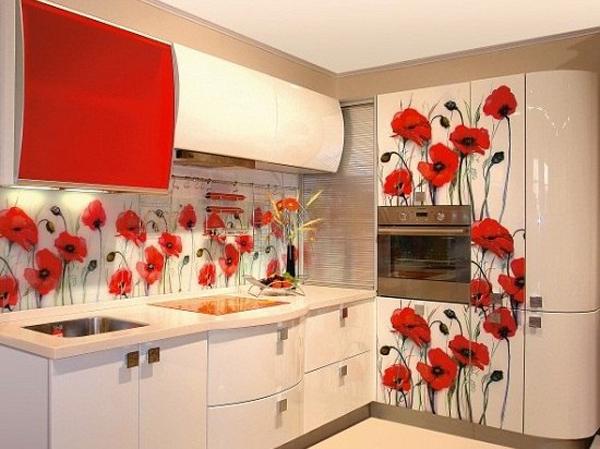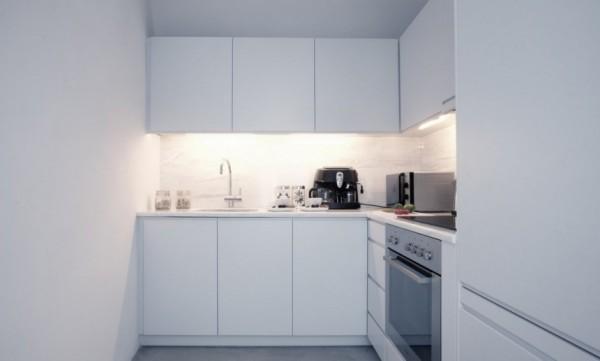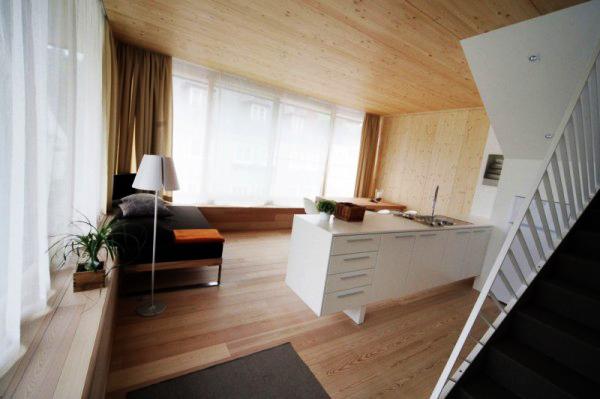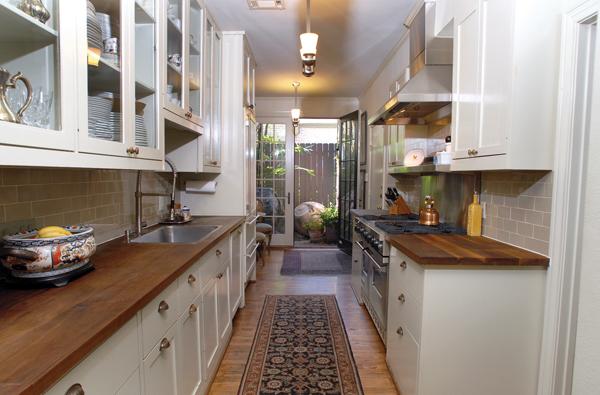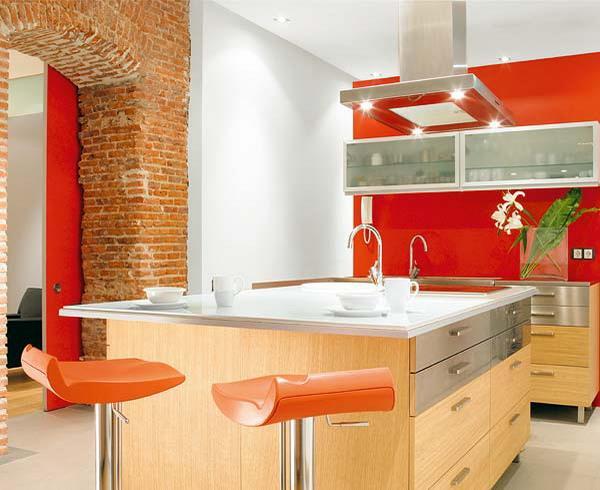 More from modern kitchens

From traditional ceramic tile designs to trendy wood-like, shiny metal, and mesmerizing glass, there is seemingly unlimited ways to brighten up...