22 Spiral Staircase Photographs, Inspirations for Interior Design with Spiral Stairs

Interior Design Ideas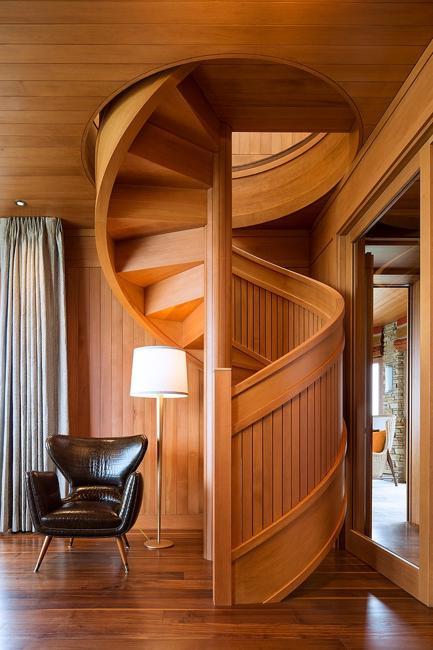 Wooden staircase design with spiral stairs
DECORATING SMALL APARTMENTS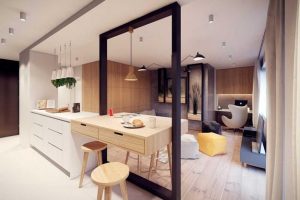 There are many modern ideas and creative ways to beautify interior design with spectacular, space saving and unique spiral stairs. Spiral staircase designs are great for foyers and lofts, home libraries and open interior design. Spiral stairs create amazing openness and add architectural designs unique feel while personalizing interiors.
Spiral stairs look fabulous in large foyers. The great hall entrance which lends itself to the cascading steps from the center add chic to interior design. Spiral staircase structures may come from two different directions that lead to a landing in the middle, creating beautiful centerpieces in unique architectural interiors and creating unforgettable impressions.
Spiral staircase designs make wonderful transition to a balcony, terrace or deck. Spiral stairs are perfect, space saving and very attractive solutions for small spaces. Spiral stairs add more interest and appeal to architectural interiors and exteriors, personalizing homes while providing attractive functional additions.
Modern interior design with spiral stairs
Spiral sea shell inspiration for modern interior design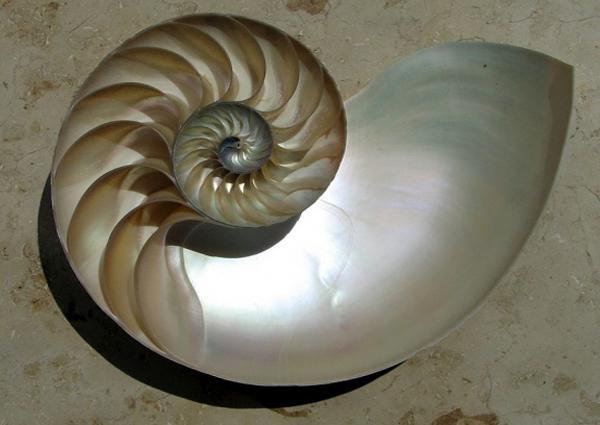 Architectural designs benefit from spiral stairs. These structures allow to use a back entrance to the building while decorating exterior walls. Spiral stairs can be made of glass, metal, concrete, stone or wooden materials that enrich interior design with fantastic textures, shapes and colors.
The steel and concrete spiral stairs are very cost effective. These structures add industrial feel to architectural designs. The steel and concrete spiral stairs look contemporary and add appealing compliments to modern buildings and yards.
Beautiful photographs of spiral stairs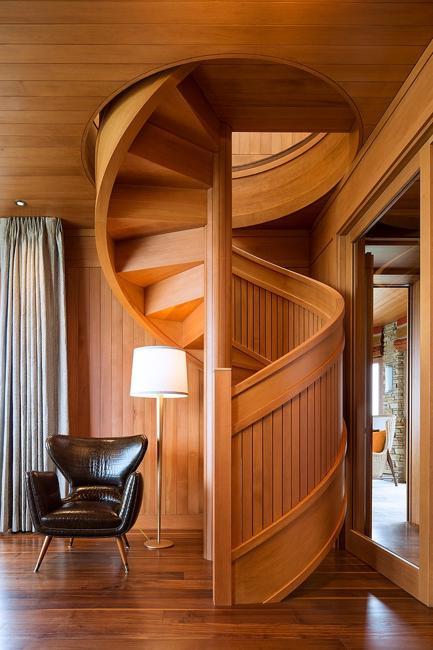 Spiral stairs can be customized and decorated in accordance with personal taste and budget. A creative combination of materials and interesting spiral staircase designs personalize and beautify modern interior design and building exteriors. The mixture of wood, metal, concrete and glass can create unique spiral stairs and add a touch of style to staircases.
25 spiral staircase designs bringing art into architecture
33 glass staircase design ideas bringing contemporary flare into modern interiors
The history of the spiral stairs is long. The functional staircase design has transformed into beautiful works of art and amazing details that beautify architectural interiors and buildings. Modern spiral stairs make homes. interior design and outdoor home decorating looking very special, romantic and beautiful.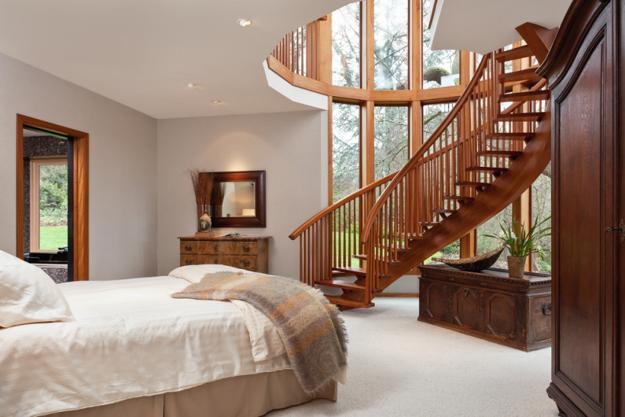 Metal, glass and wooden spiral staircase designs are the perfect updates and gorgeous decorations to any interior design or backyards that can be added at any time. Spiral stairs change the way homes look and feel adding a nice focal point for interior design that makes a statement.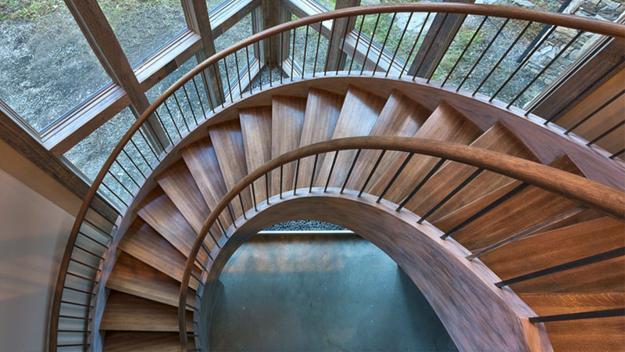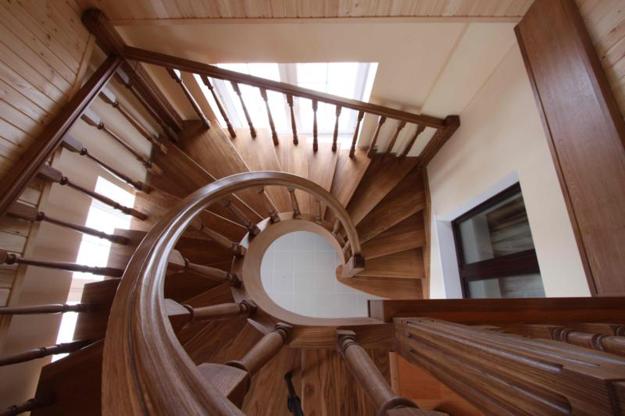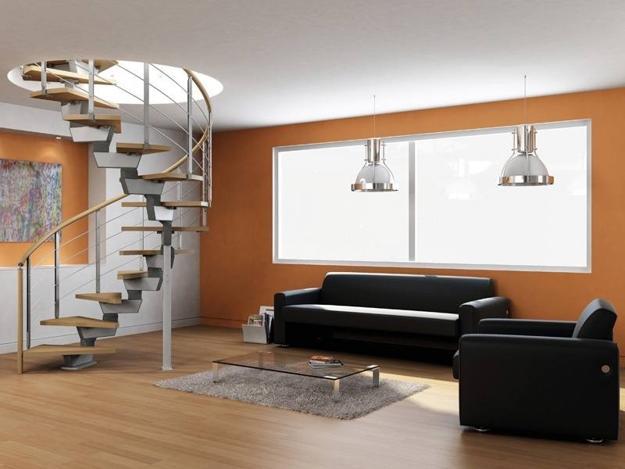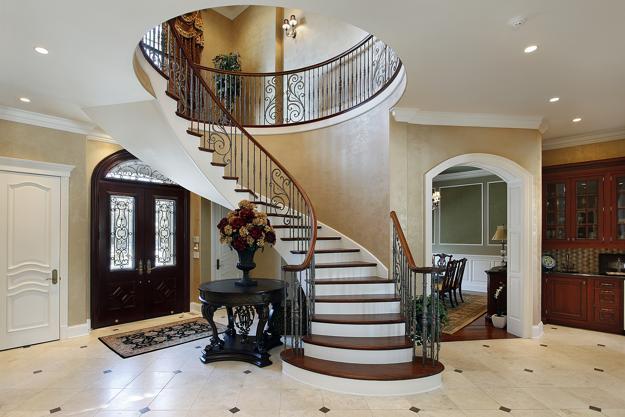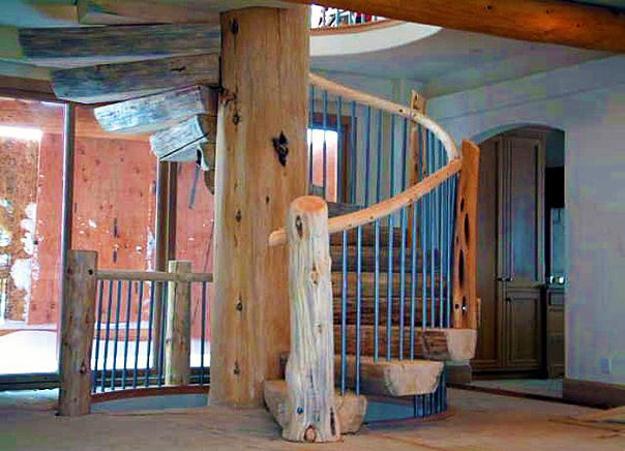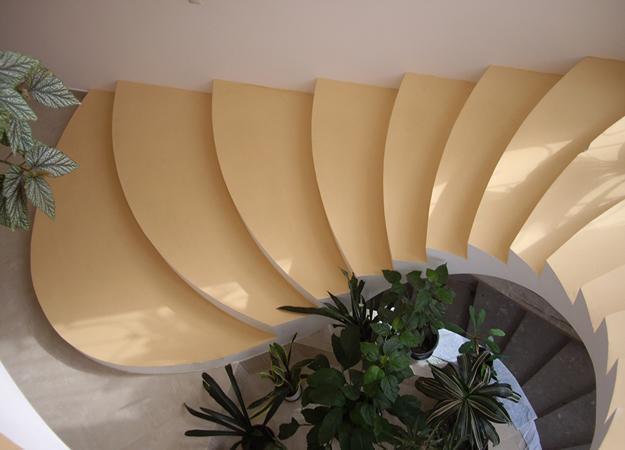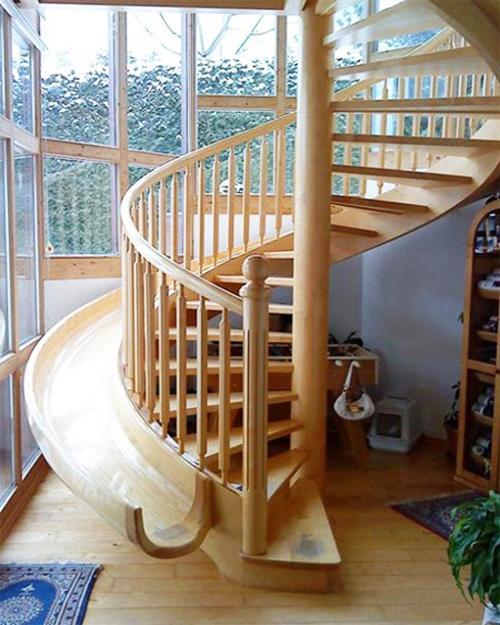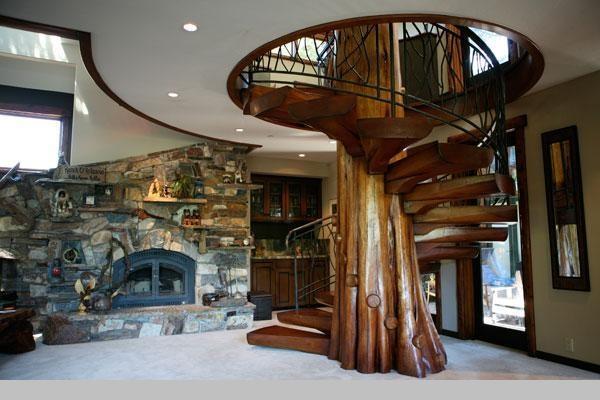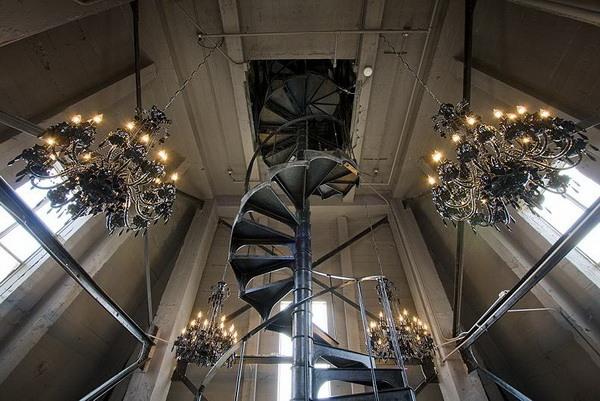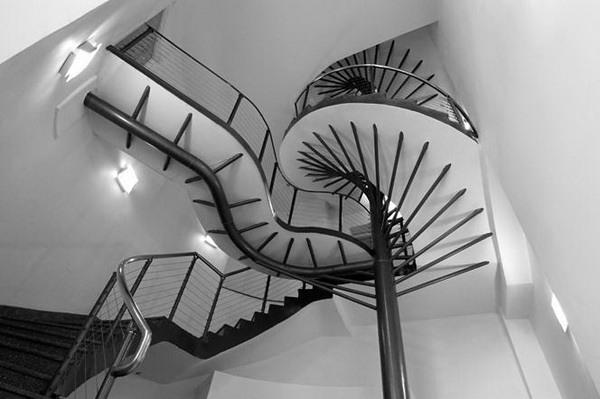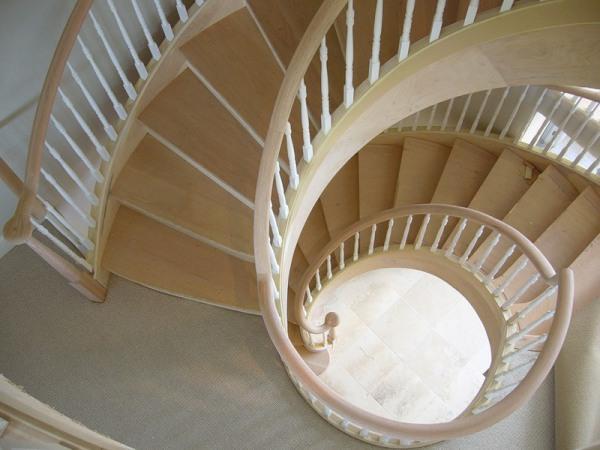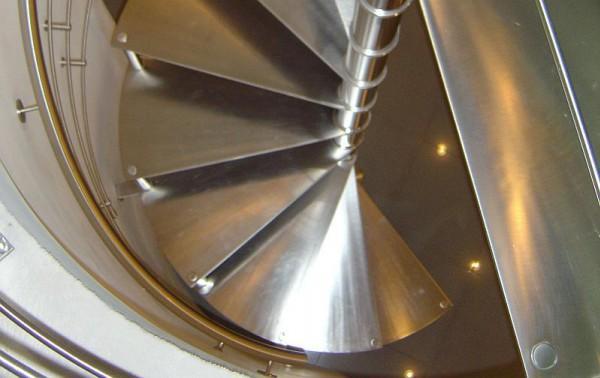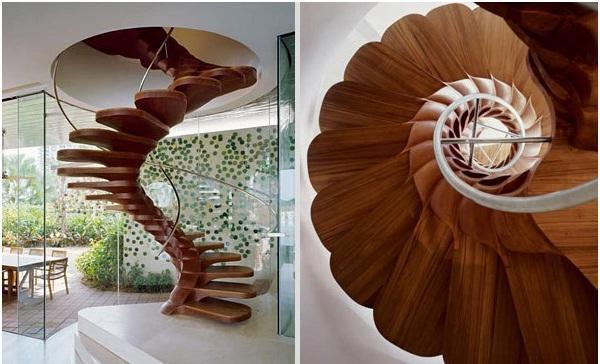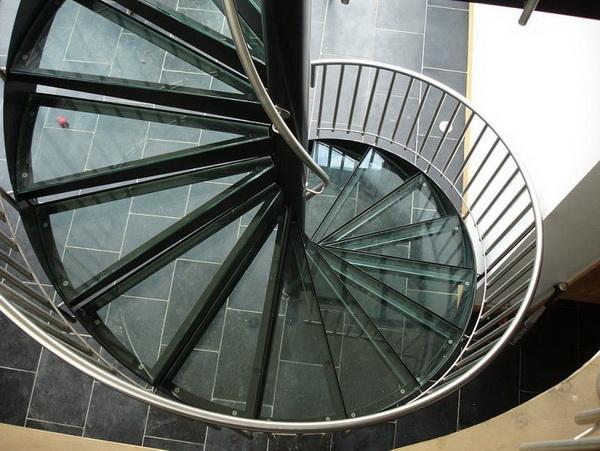 Spiral staircase by Complete Stair Systems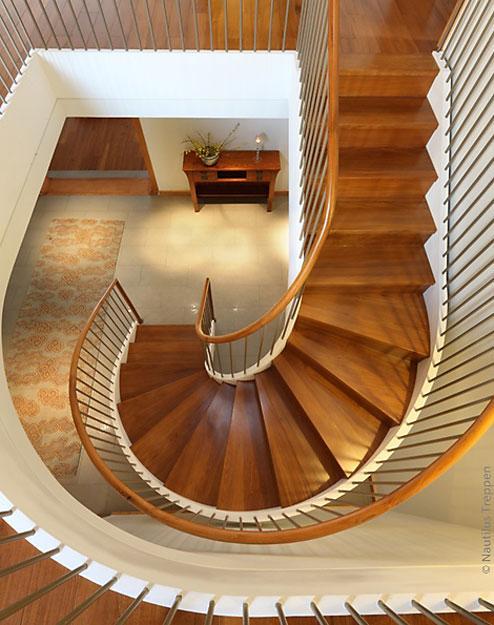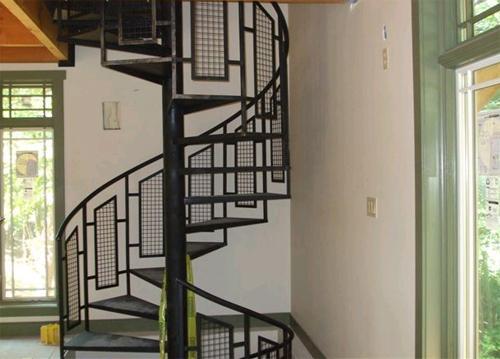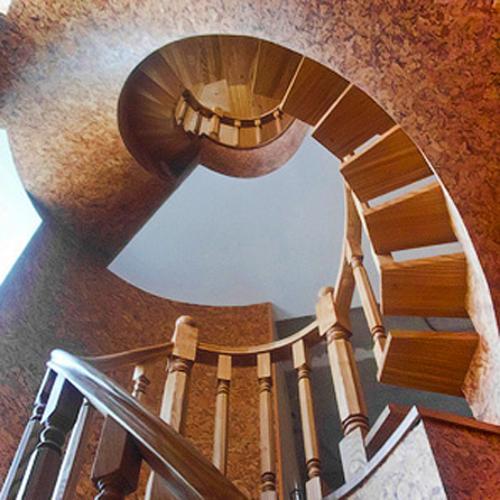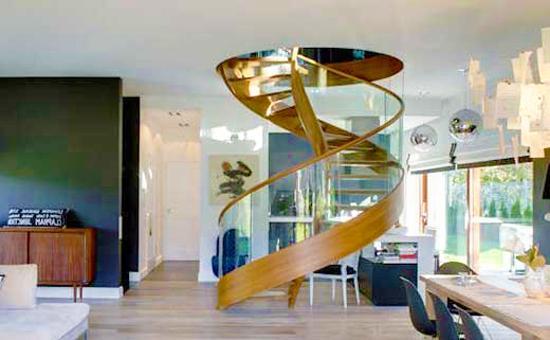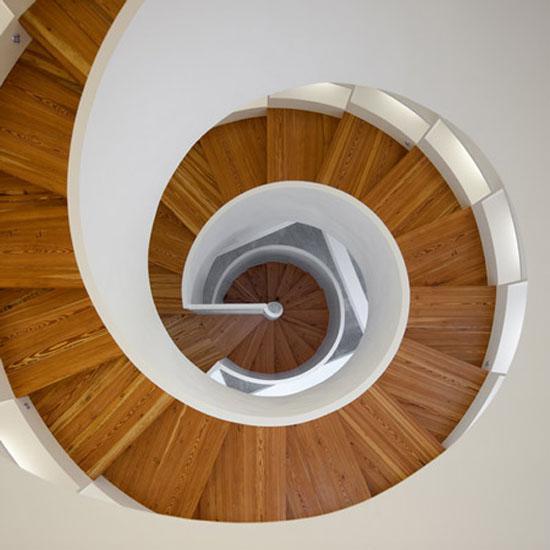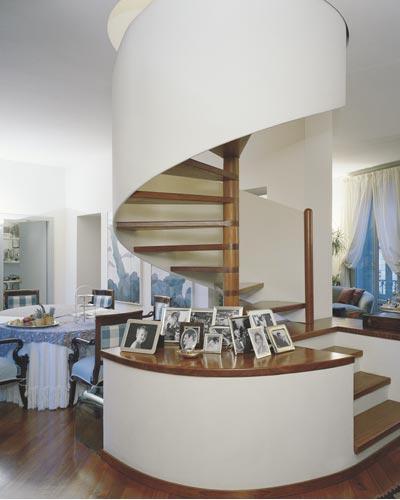 More from modern interiors

Bright home interiors and amazing views of the ocean make this beach house a dream place. Large windows, light, neutral room...