20 Space Saving Office Designs with Functional Work Zones for Two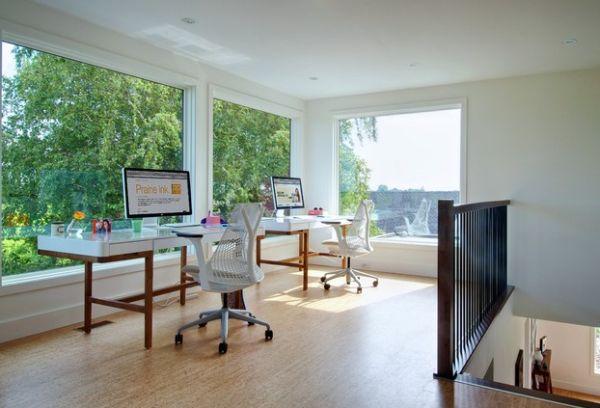 office storage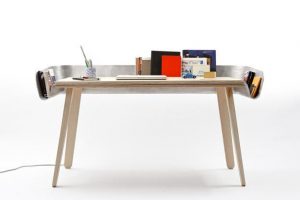 Modern home office designs that allow comfortably share a room with two work spaces by two people are one of latest trends that reflect eco -friendly, energy efficient and space saving ideas in interior design. Designing a new office or transforming your old office into a modern work space for two includes good space planning in accordance with the locations of your electrical outlets, doors and windows and ergonomic furniture for creating comfortable and efficient office designs.
The large amount of natural light that comes in through the windows can help save energy, but it can create disturbing reflections on computer screen, which is not good for human eyes. You can use one large office desk for two people or put both desks together close to your office storage furniture. is your room is large enough you can create two individual work zones for each person.
Creating a simple layout plan of your home office design helps arrange functional and efficient work areas for both people, saving time and effort on space panning and furniture placement. You can enjoy the benefit of home office designers or talking to your local architects, interior designers and home staging professionals and finding who can help you create the perfect for your home office for two.
15 small home office designs saving energy, space and creating great work areas for two
Modern office designs for two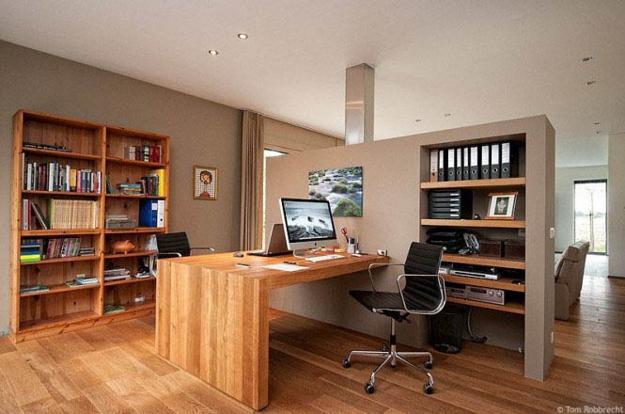 You can create a very nice, efficient, bright and comfortable home office with vintage furniture pieces or modern office furniture items that allow to maximize storage spaces. Built-in office desks and extended work tables that can fold up and roll away are great space saving ideas for small office designs.
Plan your office design to meet your comfort, productivity and safety needs and make two comfortable work areas for two people. Sharing the work space can be great, when both people feel comfortable and have everything they need for productive work.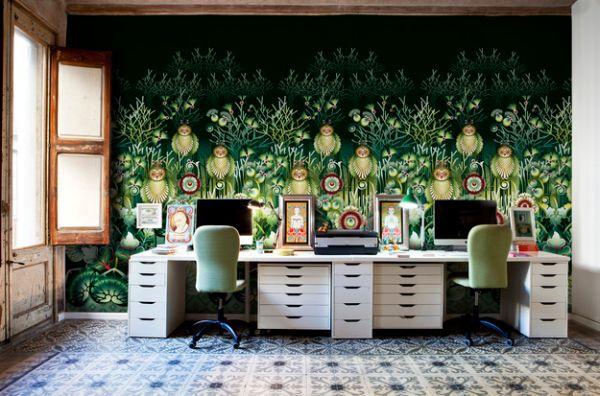 The size of the room is the most important consideration when you design the work space to accommodate two tables, two chairs and enough storage furniture items for two working people. The opposite side or side by side office desks allow to have conveniently located storage spaces. Also modern storage furniture on wheels are great ideas for flexible and always comfortable home office designs.
Feng Shui for home office and study area in room corner
15 interior design ideas to stay healthy in home office
Modern office furniture is easily adjustable to interior designs. Vintage furniture pieces may require more space, but if your room size allows, these items give a unique look and charm to your home office design. Contemporary office furniture or simple and sleek built-in office desks and storage shelves are perfect for small rooms. You can set your storage space on one of the walls according to your needs or use portable and built-in storage furniture items, altering your home office design and creating enough space for one or two working people.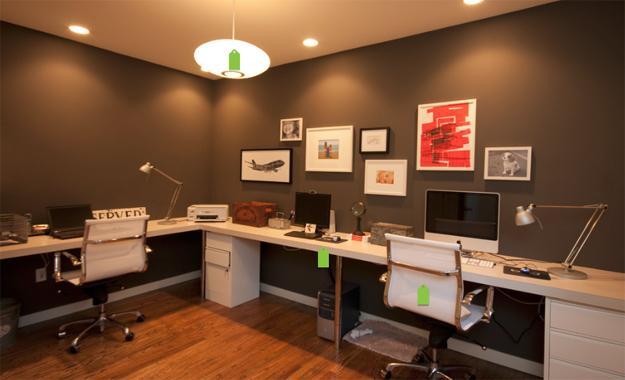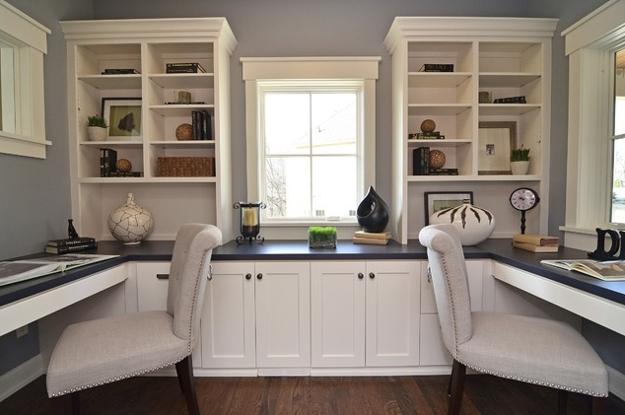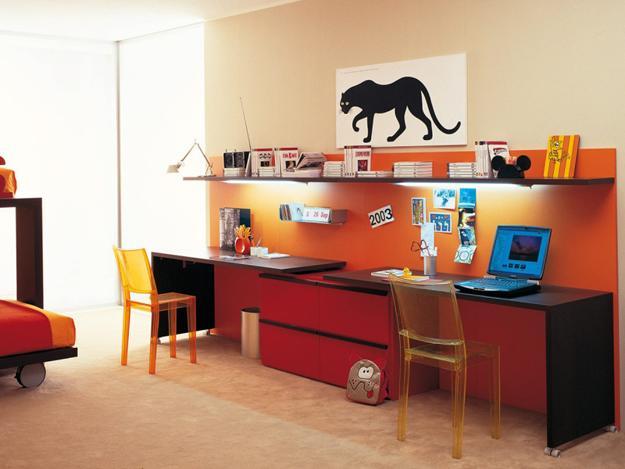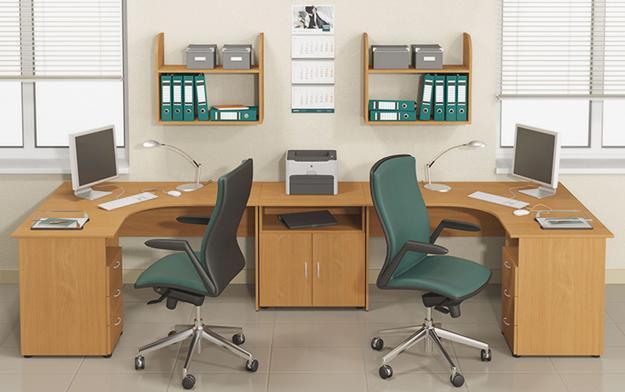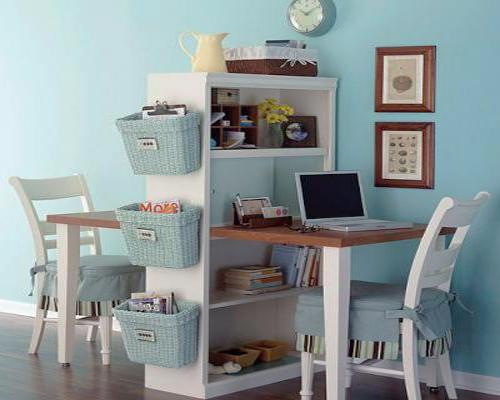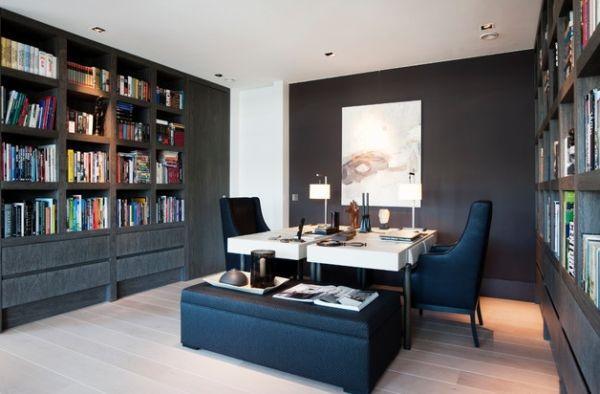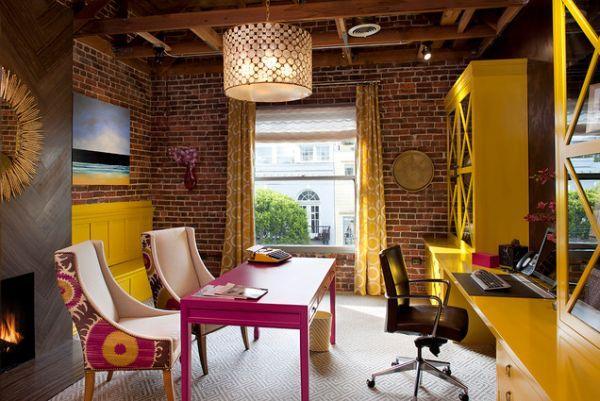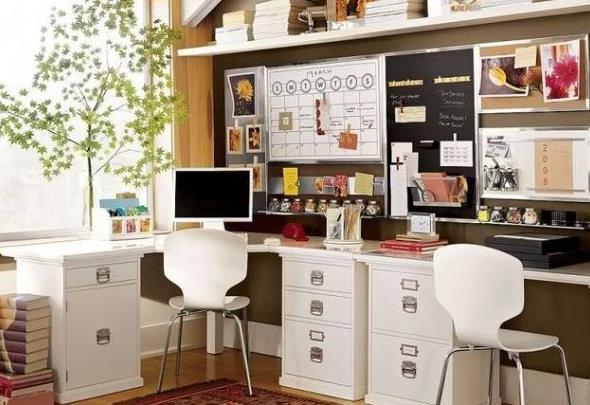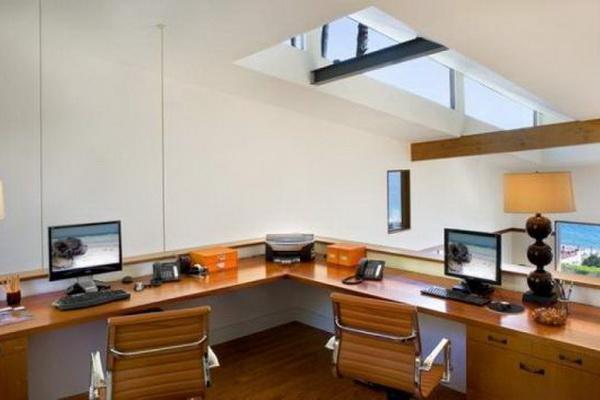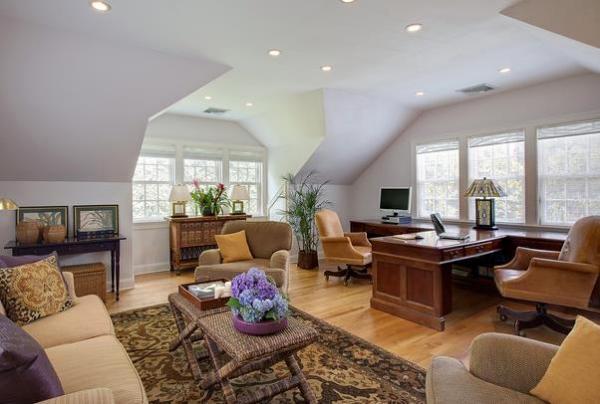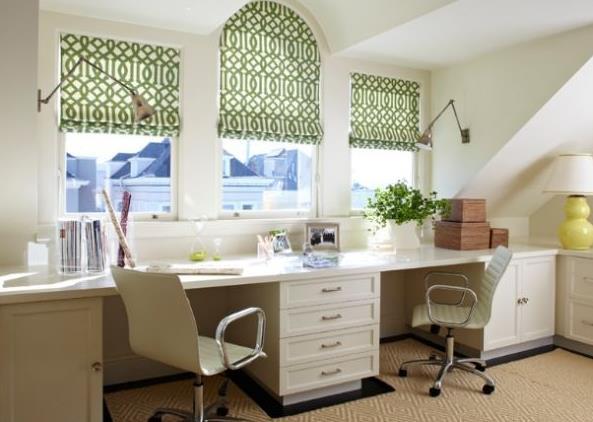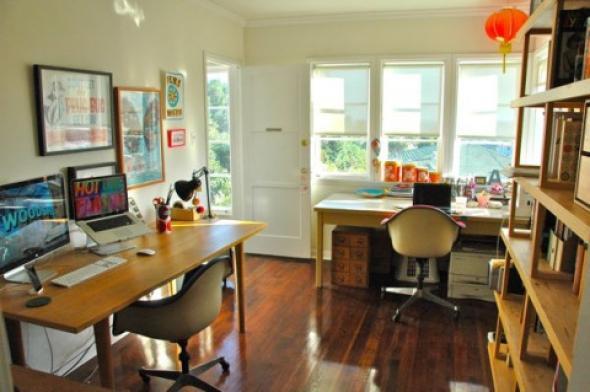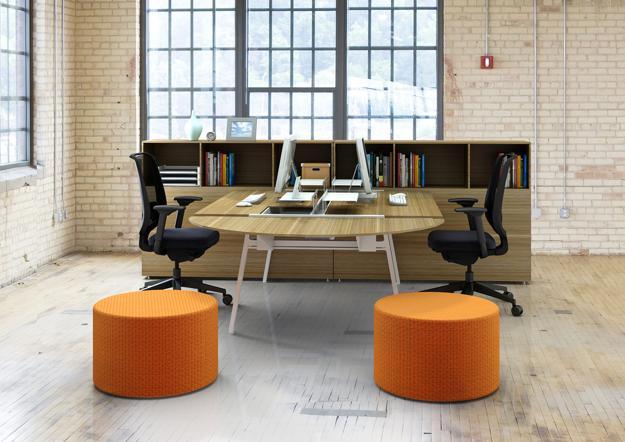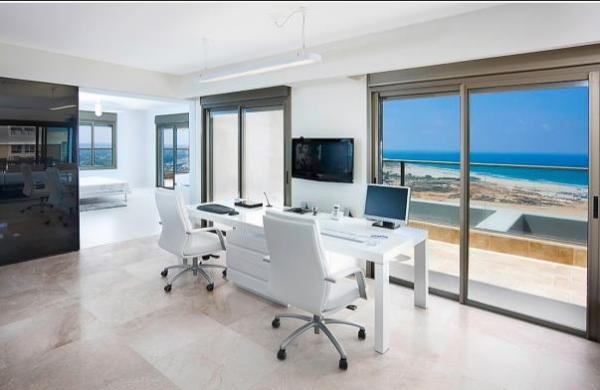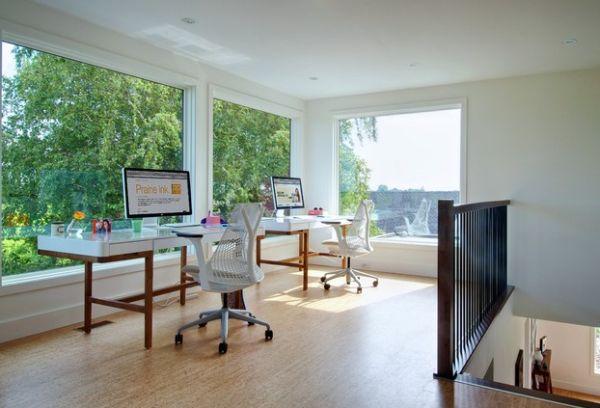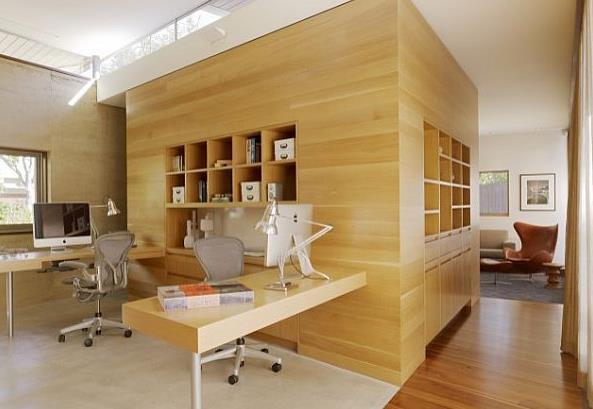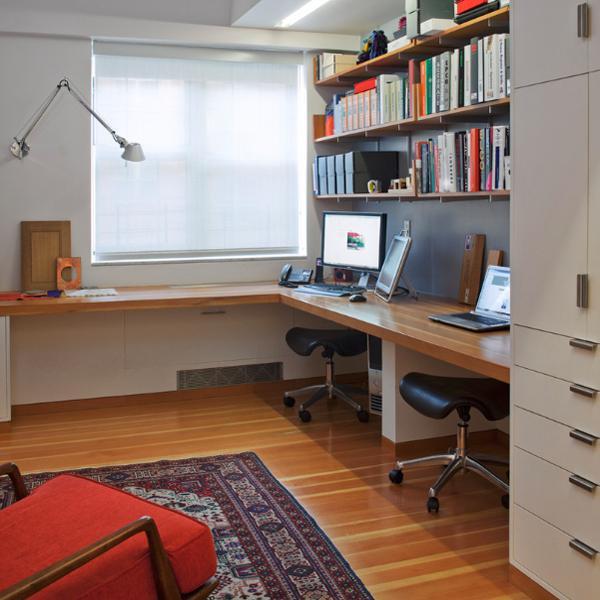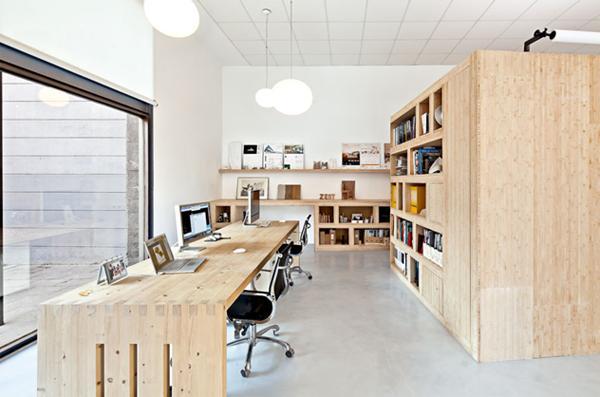 More from modern interiors

Bright home interiors and amazing views of the ocean make this beach house a dream place. Large windows, light, neutral room...
and enjoy free articles sent to your inbox