20 Baby Nursery Decorating Ideas and Furniture Placement Tips

Interior Design Ideas

Kids Rooms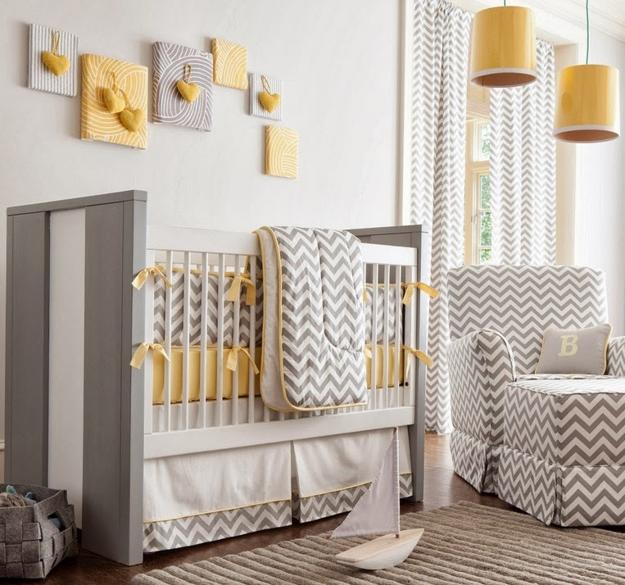 Modern baby room decorating with zigzag pattern, black and white nursery decor with accents in soft yellow color
furniture placement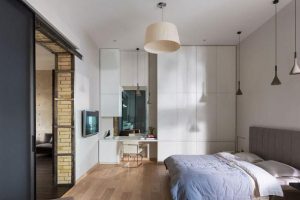 Modern baby nursery decorating ideas require comfortable furniture placement design and practical kids decor which allow to keep the environment clean and healthy for a new born child. Lushome collection of baby nursery decorating ideas give great inspirations for room design for ultimate comfortable and convenience.
Modern baby nursery decor is not just attractive, but eco friendly, peaceful and pleasant. Parents want their children to grow well-balanced, healthy and happy. The right nursery decor is an important part of it. Kids begin to explore the world, and baby nursery decorating ideas are the first things they see.
Interior decorating materials for baby nursery should be eco friendly and natural. Artificial materials can be used later for older kids room decorating. Simple natural wood flooring ideas and home fabrics made with natural fibers are ideal for baby nursery decor. Carpets accumulate a lot of dust and harmful bacteria, and it is better to decorate your baby nursery simply and elegant, with minimum textiles and fabric decor accessories.
Wall paint and wallpaper designs are perfectly safe for babies and are very decorative, stylish and beautiful. Made with natural materials, modern wallpaper designs can brighten up and accentuate walls bringing attractive themes into baby nursery decorating.
22 baby room designs and beautiful nursery decorating ideas
Baby nursery decorating ideas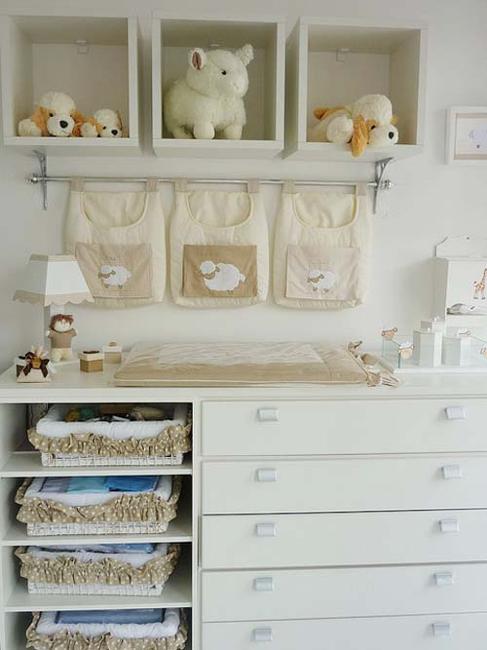 1. Room colors
Bright room colors can be aggressive and too powerful. Baby room decor and toddler bedroom decorating call for pastels and calming light room colors with added bright color accents for young children. Little baby nursery decor needs to be pleasant, light and soft.
You can add tender contrasts to your baby room decorating color scheme. White, black, gray color tones and light beige hues are versatile and work well with any other room colors.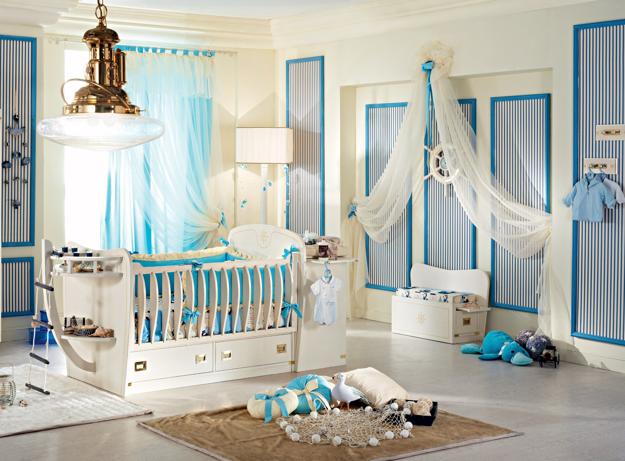 2. Simple eco friendly room design
Newborn babies are delicate. Nursery decorating ideas which include simple solutions and create pleasant atmosphere in your baby room, while minimizing dust, is ideal. The air in a baby room should be fresh and clean. Good ventilation and humidity level, comfortable temperature and simple baby room decor are all newborns need to grow healthy and happy.
Baby room ideas, 7 mistakes to avoid
3. Kids furniture
Eco friendly, practical, easy to clean kids furniture items are perfect for baby nursery decor. Wooden furniture and natural upholstery fabrics are ideal for baby room design and decorating. Clutter free interior decorating, functional and comfortable furniture placement and effective storage ideas create beautiful, modern and inviting place for parents and babies.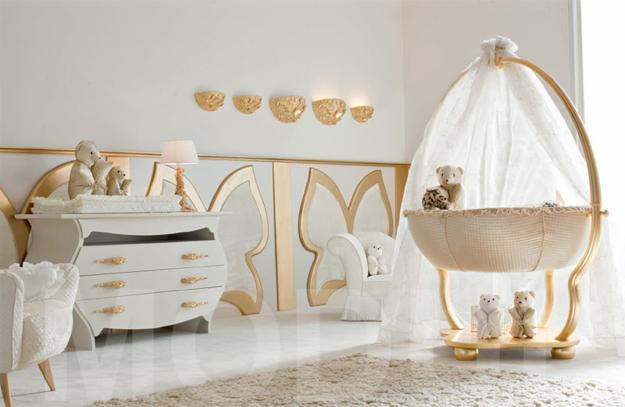 Cribs are better that cradles or baby hammocks. Children grow up very quickly, so their beds should be spacious, durable and comfortable. Modern cribs may increase in size, which provide enough space for a baby to grow.
Smart baby room design and modern nursery decorating ideas
Baby room furniture placement should be ergonomic. Try to place furniture pieces so that you do not have to do extra steps. Convenience and comfort are the most important factors of your baby room design.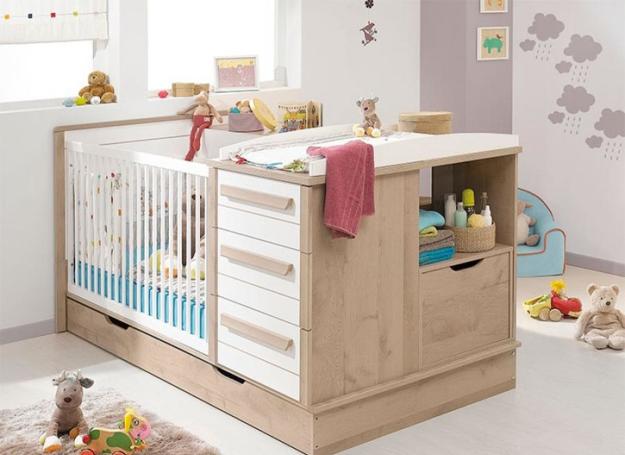 Leave in a baby room only functional items with just few decorations. Decluttering and fresh, airy and spacious baby nursery decor is the best for newborns. Simple window curtains or open window designs, natural and eco friendly nursery decorating ideas, comfortable furniture placement and good storage organization make baby room design wonderful, inviting and ergonomic.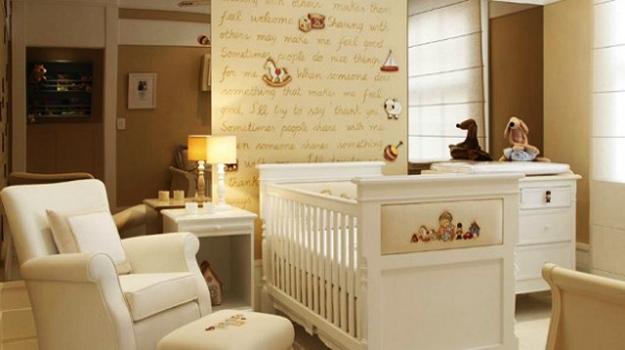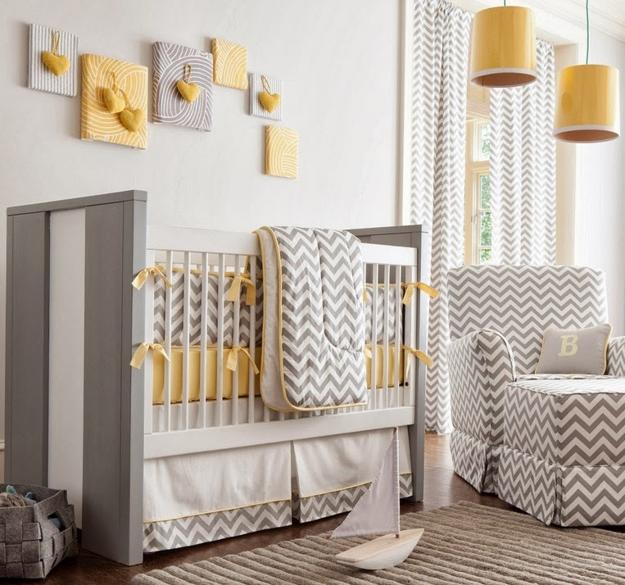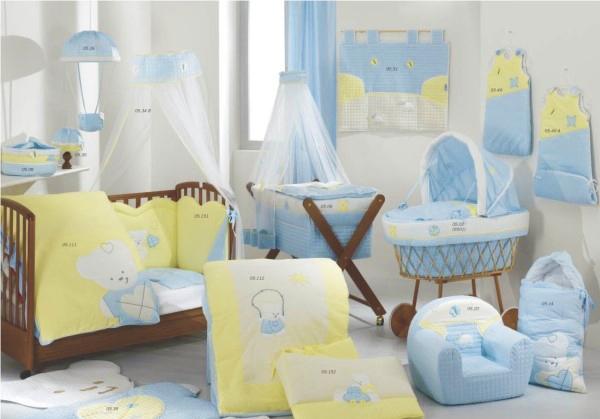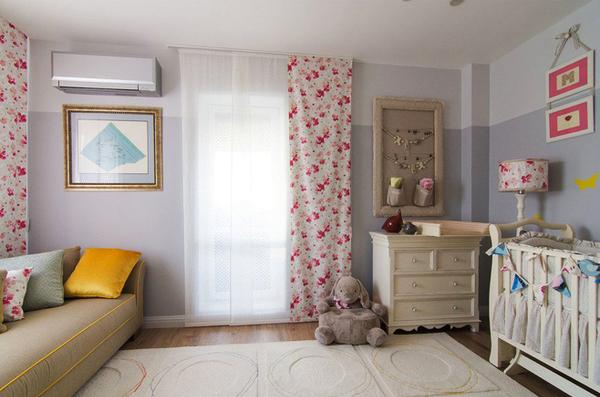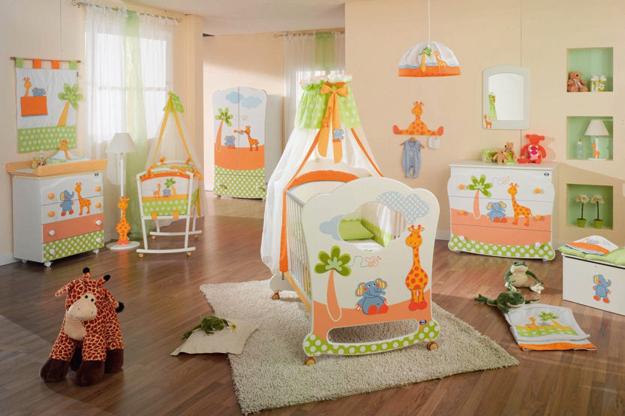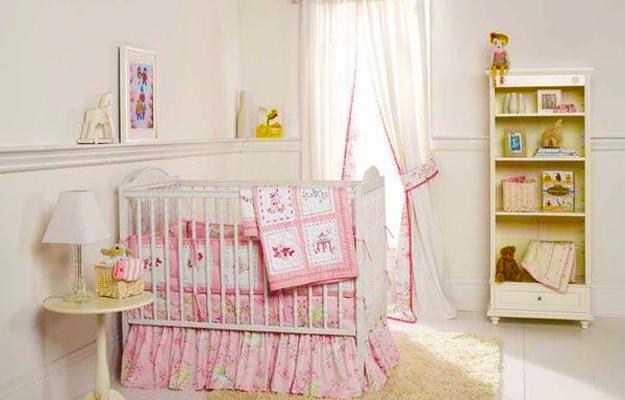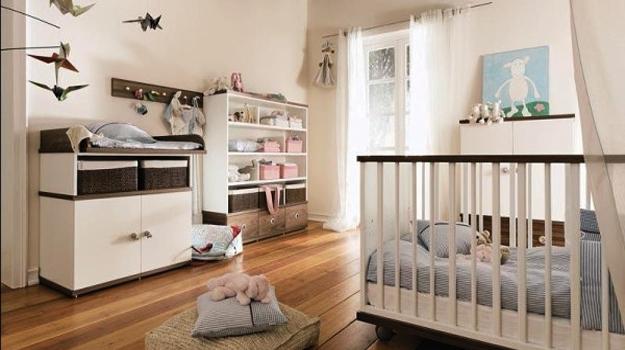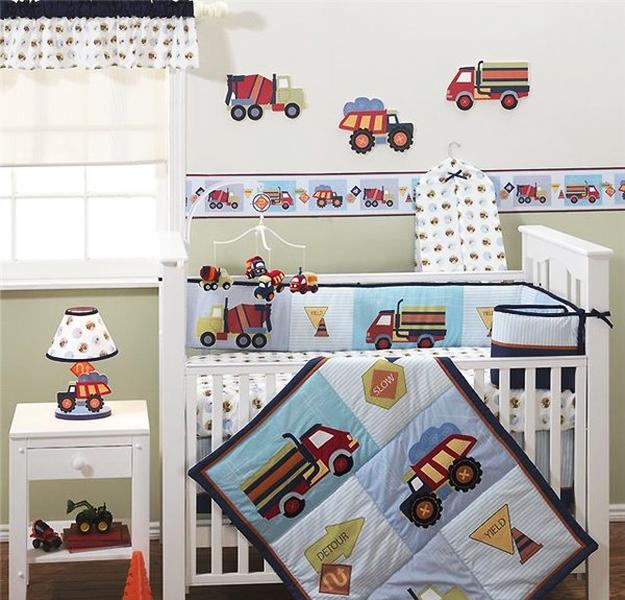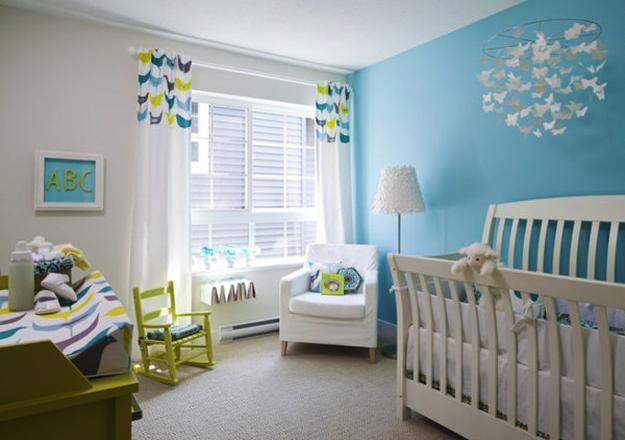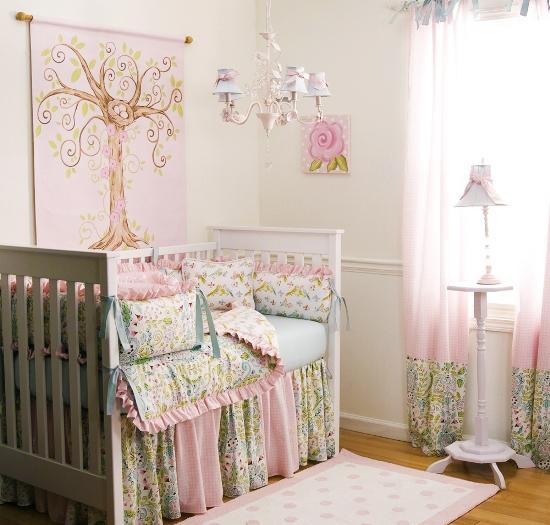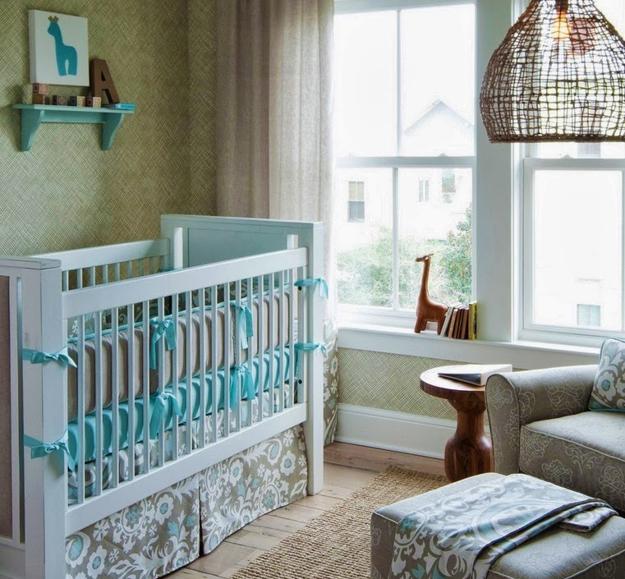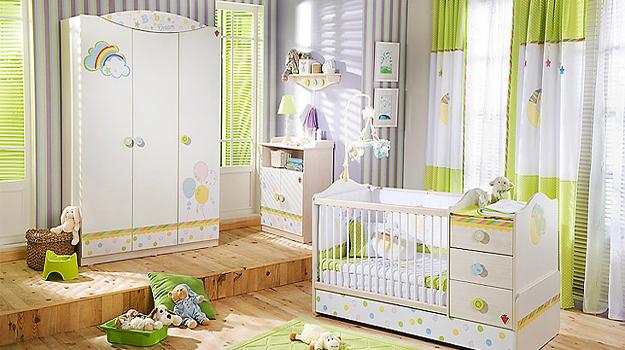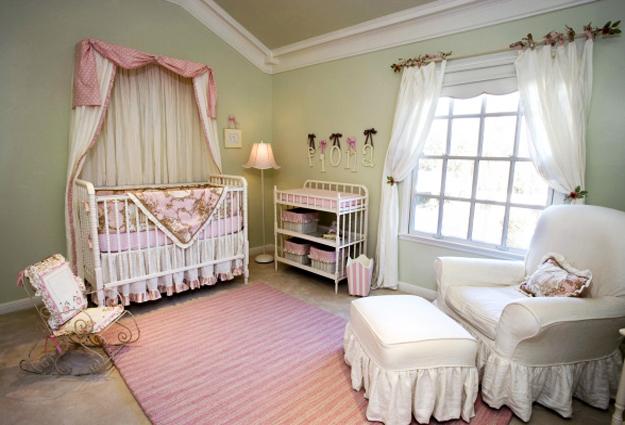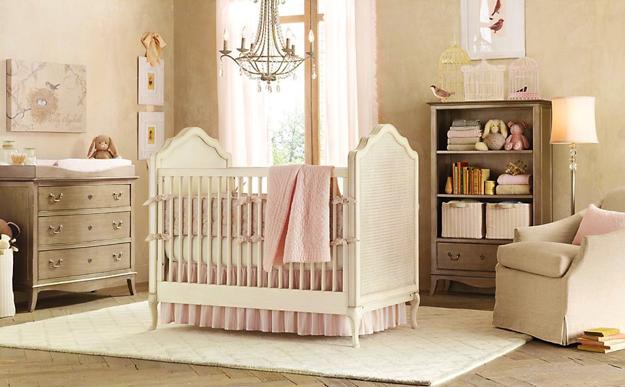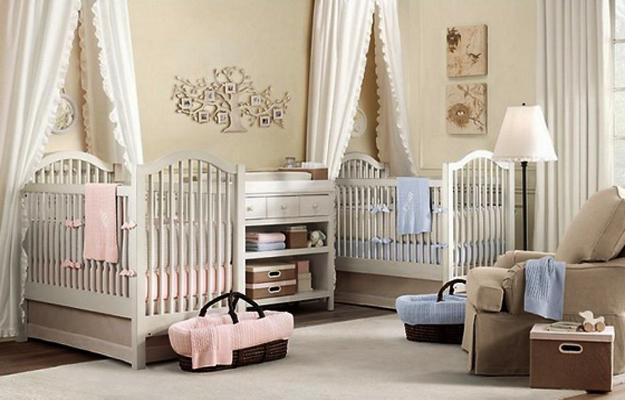 More from interior colors

Bright home interiors and amazing views of the ocean make this beach house a dream place. Large windows, light, neutral room...
and enjoy free articles sent to your inbox