Unique House Design Recycling 50,000 Beer Cans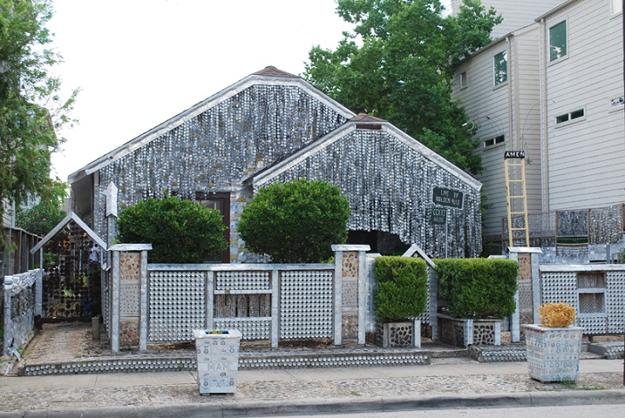 Beer Can House design recycling glass bottles, beer cans and salvaged wood
This unique house design is built with beer cans, wood and empty glass bottles in Houston, Texas. The house is recycling 50,000 beer cans and demonstrates a very creative and original recycling idea. Lushome presents this amazing house design with stained glass windows and beer can siding.
The Beer House designed and built by John Milkovisch is a local landmark in Texas, USA. A man born during the Great Depression, was taught to reuse and recycle everything that can be transformed into useful things. The house builder collected thousands of empty beer cans, wood and empty bottles in the attic of his home, and started to recycle these materials for Green building in 1968.
He creates a sparkling home siding, using glass bottles and tin cans. Stained glass designs, saved from broken glass bottles, decorate this unique house and make it colorful and bright. Neighbors help to collect glass bottles also for creative and original stained glass windows.
Eco friendly Green building recycling glass bottles
Unique house design recycling glass bottles
Recycling glass bottles and plastic bottles for fence and wall designs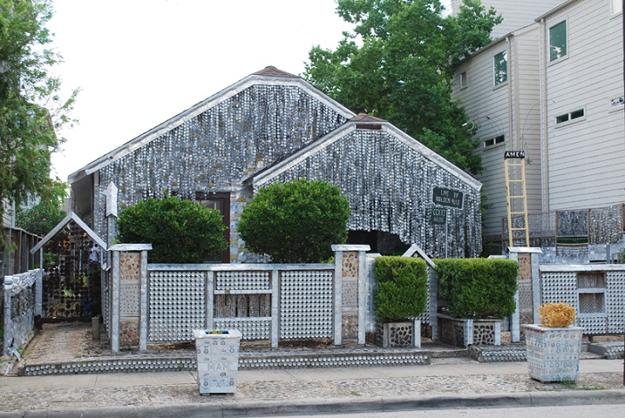 A fence is made of beer cans and looks very impressive. The house exterior walls feature tin cans siding. It took 30 years to finish the construction.
Bear bottle labels and stained glass window designs in salvaged wood frames decorate home interiors, creating perfect living spaces for beer fans.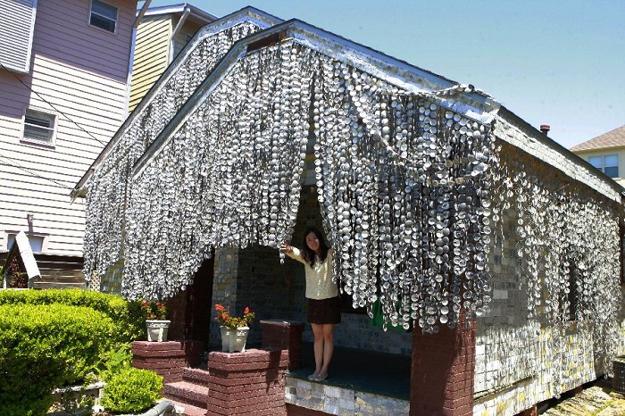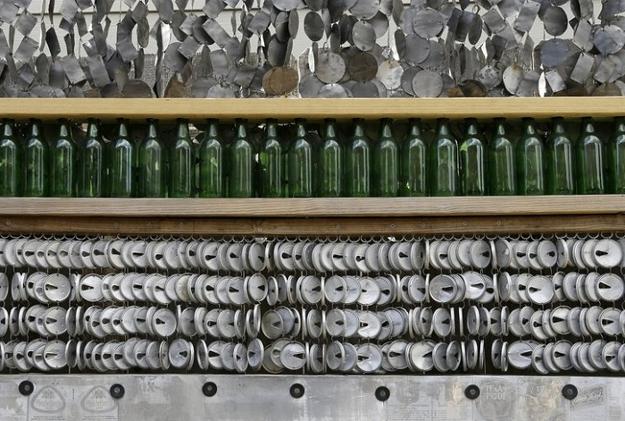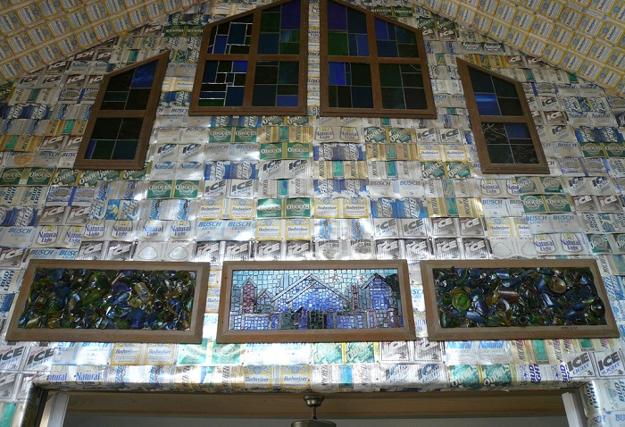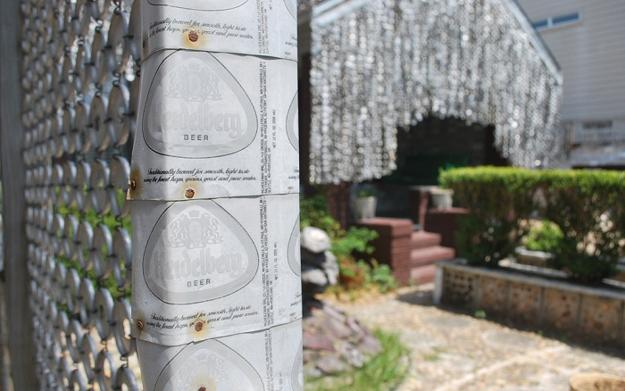 More from architectural designs

Modern houses with original roofs look unique and spectacular. A roof is a functional architectural element that adds personality to a...