Salvaged Metal Art Inspiring New Ways to Reuse and Recycle for Unique Garden Decorations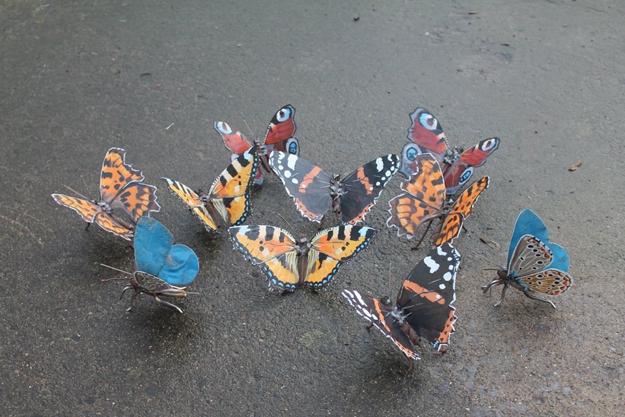 Butterflies decorations, salvaged metal art by John Brown
Recycling is fun. Recycling is an art of creating beauty and giving new life to useless materials and items. Salvaged metal sculptures by John Brown are an impressive reflection of modern recycling trends creating light and amazing artworks for decorating homes and gardens. They make great gifts, indoor and yard decorations. Lushome presents these fabulous salvaged metal artworks that blend eco-friendly design and artistic nature into incredible home accents.
After gathering pieces, the artist creates the metal artworks, insects, and birds by assembling his findings into fantastic sculptures. Colorful butterflies, other insects, and birds look beautiful and realistic. Although the metal decorations reuse and recycle nails and bicycle chains, the fabulous artworks appear delicate and make charming home accents, unique gifts, and garden decorations.
After welding each piece together, the artist finishes the sculpture by painting the details. Oil paint strokes accurately copy the markings of gorgeous species. Butterflies decorations, such as the Holly Blue and Red Admiral butterflies, look magnificent, offering brilliant accents for gardens and homes.
Recycled crafts turning clutter and junk into creative handmade garden decorations
30 recycled crafts, creative tableware art for eco home decorating
Salvaged metal garden decorations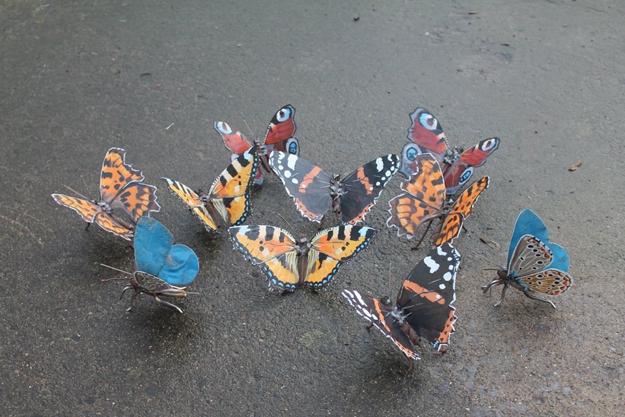 The Wales-based sculptor has lived in the rural west of his country for the past eight years. Inspired by the beauty of fauna-rich valleys, he started to design these fabulous metal artworks. Creative ways to reuse and recycle, blending with the fascinating talent and patience, offer the world unique designs that impress and delight.
You can see more of his metal insects and birds on his Facebook page, and buy the unique sculptures on Etsy page GreenHandSculpture.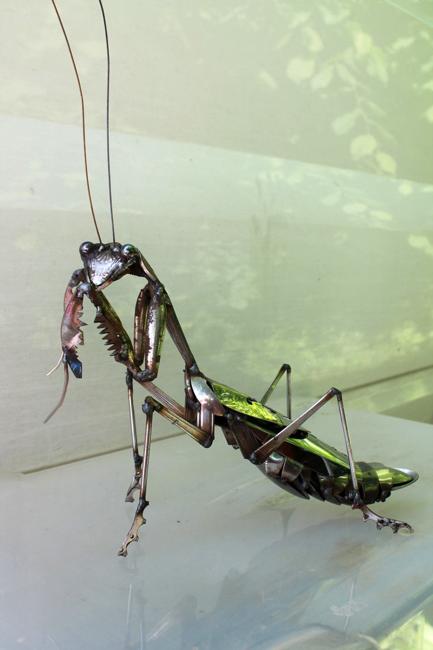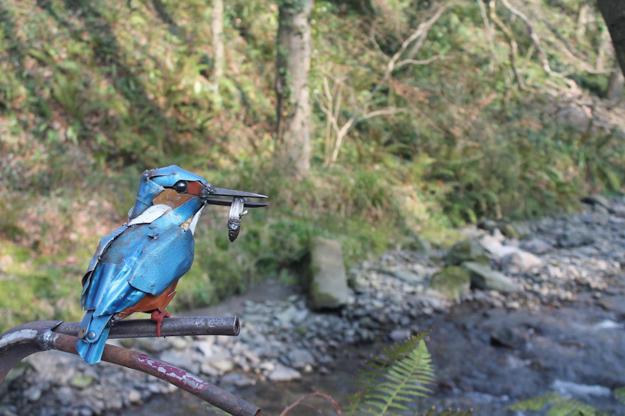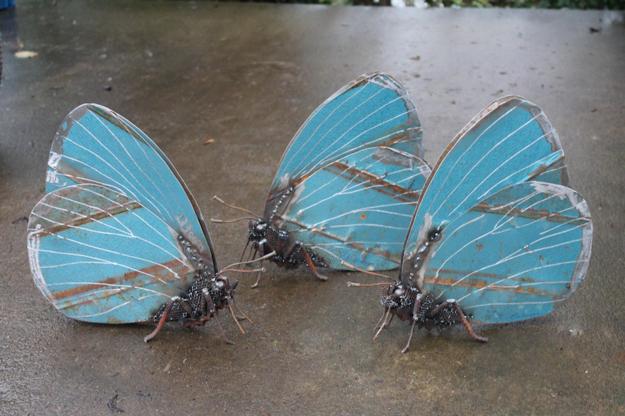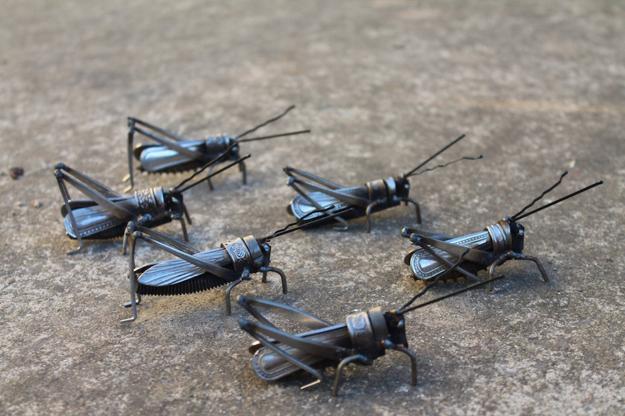 More from reuse and recycle

Container homes are a popular alternative to expensive traditional house designs. Many people want something different, eco-friendly, unusual. Container house designs...