Safe Kids Bathroom Design, Ideas for Decorating Exciting Rooms

Bathroom Ideas

Interior Design Ideas

Kids Rooms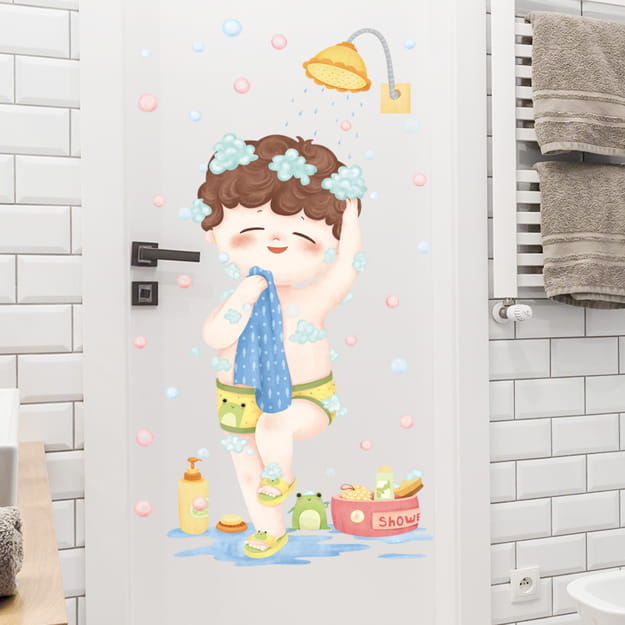 Kids' bathroom door decoration idea, a kid taking a shower
bathroom faucets and fixtures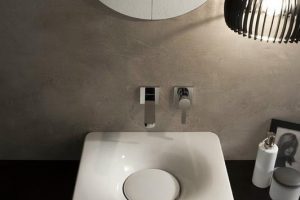 Modern kids' bathroom designs blend vibrant colors with comfortable and safe design ideas. Today parents can buy beautiful bathroom features in various sizes, from convenient baby bathtubs to colorful organizers, low sinks, small toilet seats with steps, and bath accessories. The Lushome provides expert tips for creating kids' spaces that are functional, bright, and safe.
Here is everything that parents need to know about safe kids' bathroom design and decorating. A bathroom can be a dangerous place for children. According to statistics, 80% of injuries children get in their homes. Bathrooms lead the list of hazardous areas in apartments and houses. Making this room comfortable and safe for young and older children is critical.
Exciting kid's bathroom decorating ideas
Colorful kids' bathroom fixtures, bath accessories, decorations
Kid-friendly bathroom design tips
Modern bathroom designs for kids
Safe kids' bathroom design ideas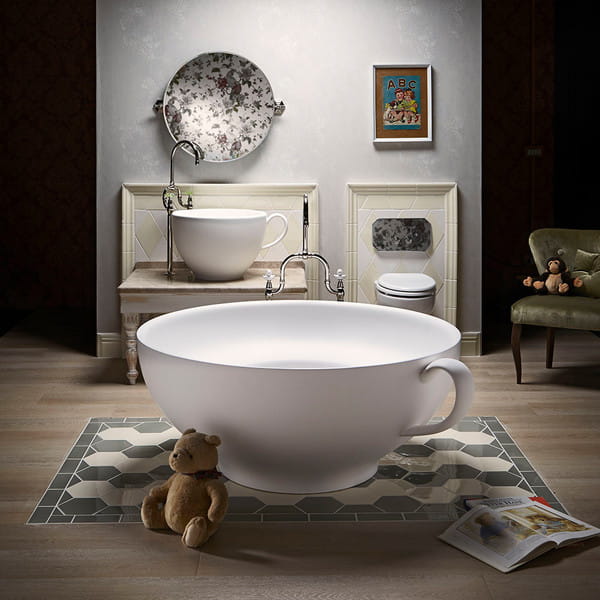 Use non-slip floor tile designs with rough surfaces.
Avoid using glass in bathroom design. Think about plastic and metal alternatives.
Use socket covers.
Think about the sink height. Place a sink low on the wall for your kids, as steps and stools can be dangerous, especially for young kids.
Set the maximum water temperature to about 50-60 degrees Celcius ( 120-140 degrees Fahrenheit), so kids could not burn their tender skin.
Add rugs or mats with a non-slip base to the bathroom floor. You can glue to the floor invisible on-slip tapes also.
Buy a toilet cover blocker.
Hide all cosmetics and household chemicals from kids and store hair products on the wall shelves. Add locks to low bathroom cabinets.
Cover open bulbs with lampshades.
Place a rubber bath mat inside a bathtub for your kid to be safe.
Select bright room colors.
Use bathroom organizers and baskets for toys.
Add hooks and racks for every kid's towels and personalize bath accessories.
Decorate your kids' bathroom with creative images, toys, art, decals, and wall stickers to create an exciting atmosphere.
Kids bathroom sinks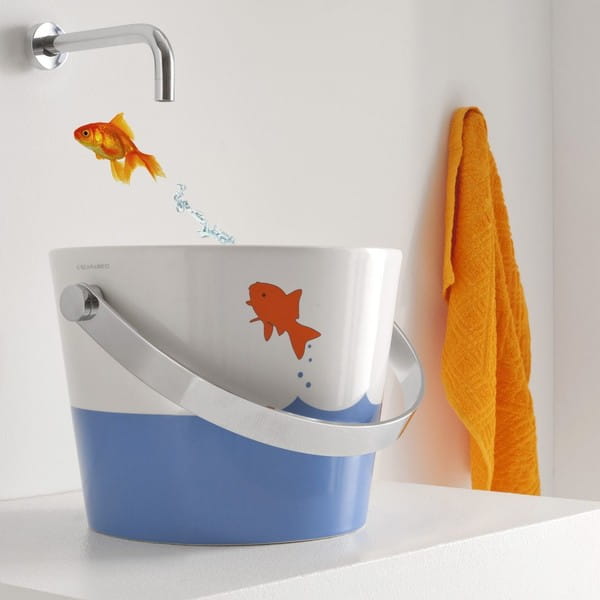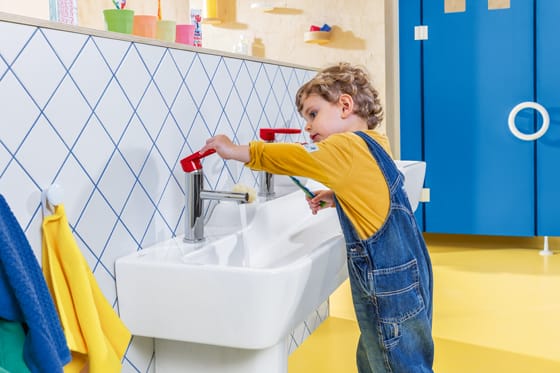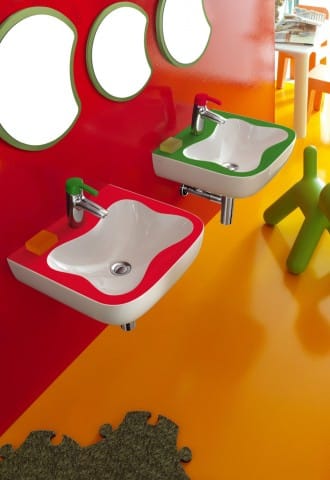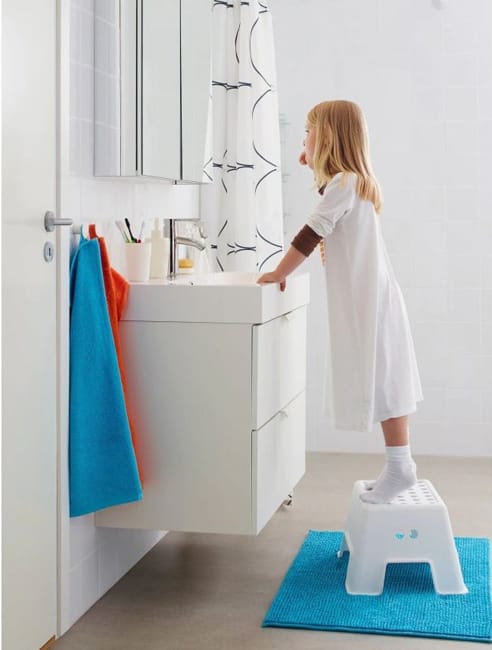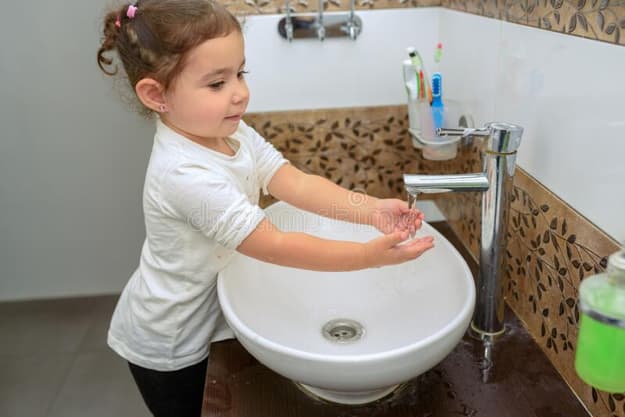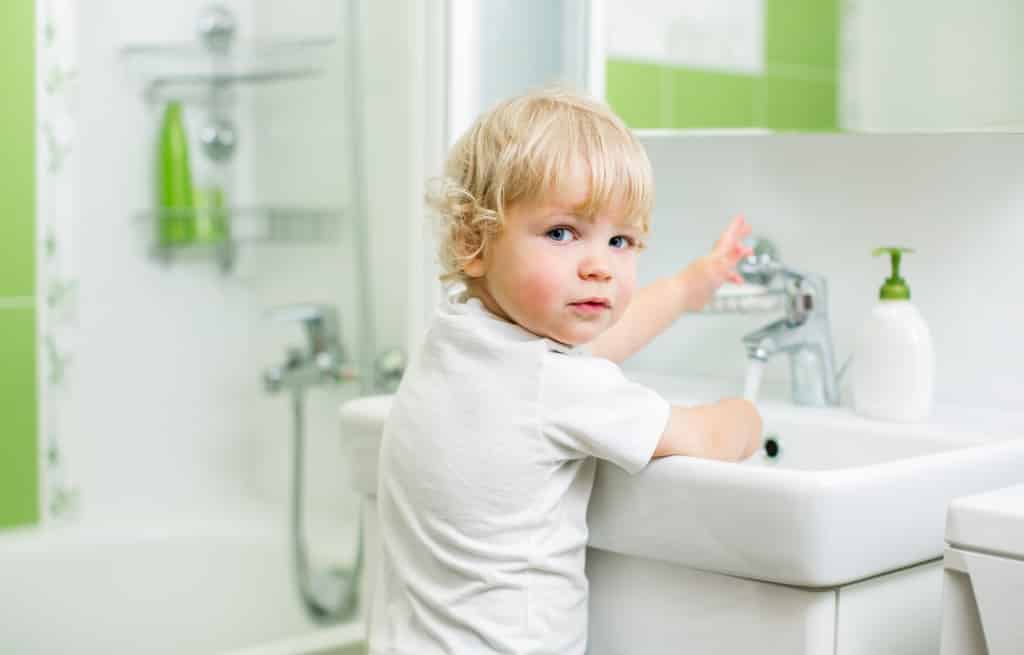 Small children toilets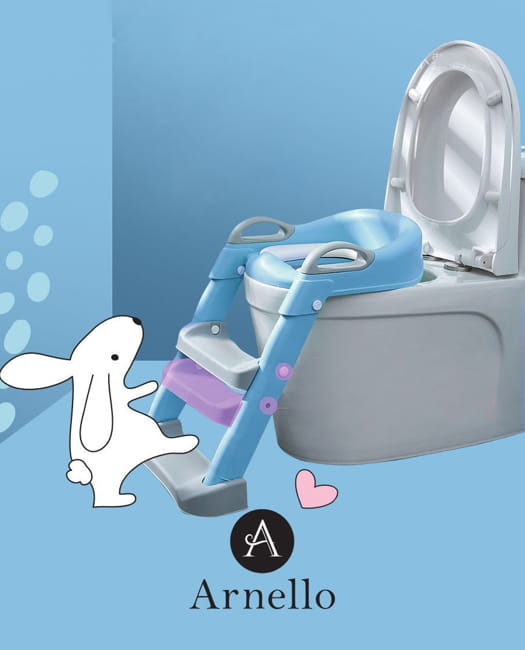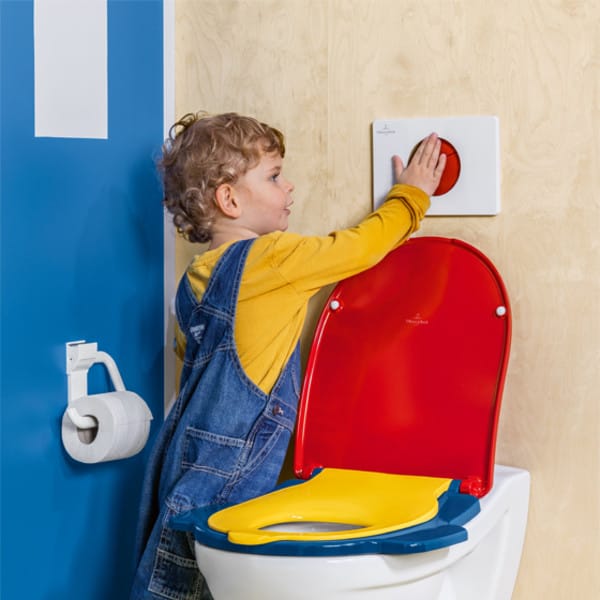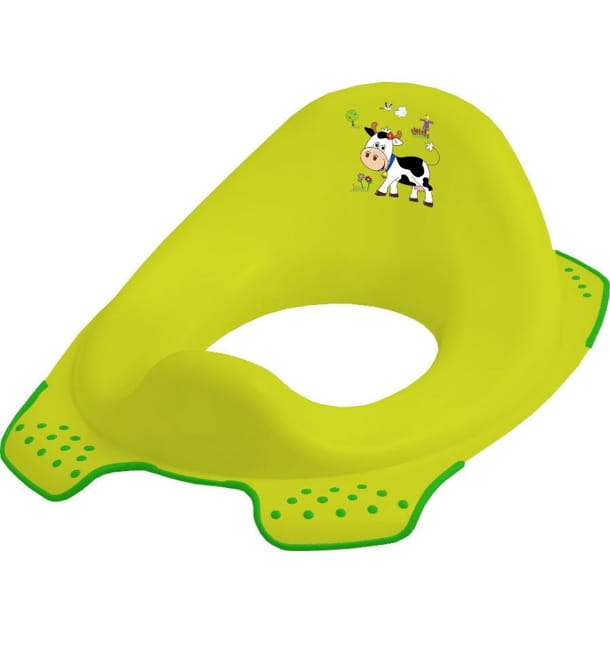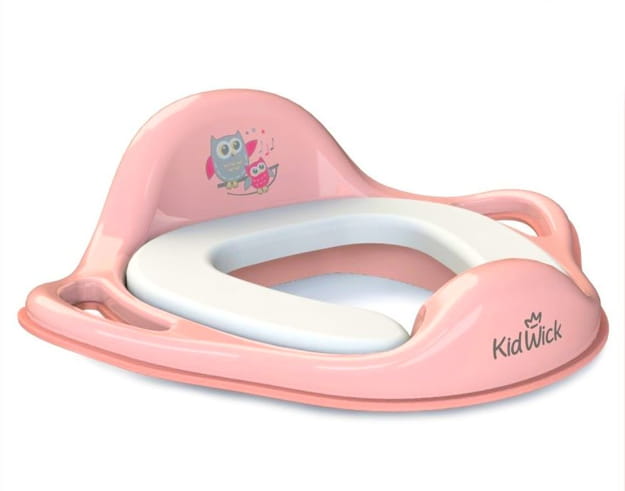 Toilet cover blockers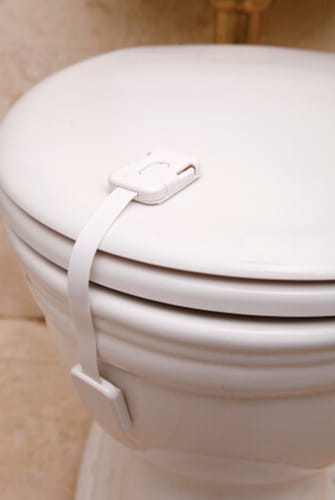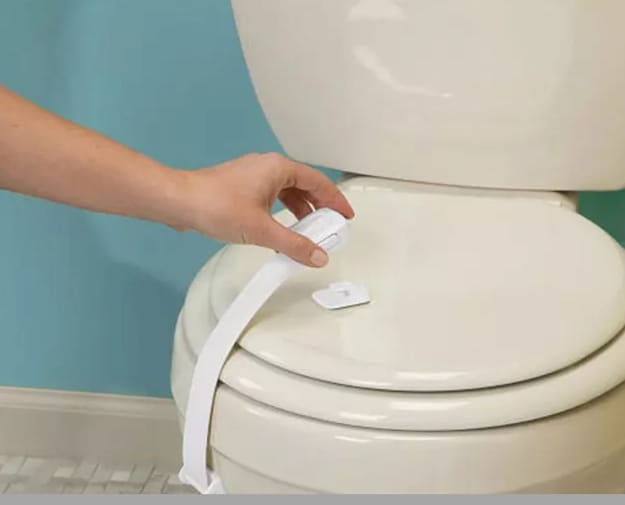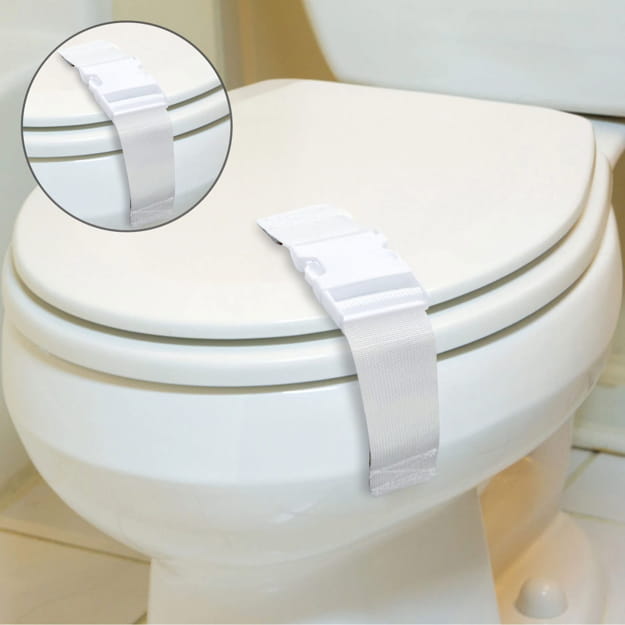 Baby bathtubs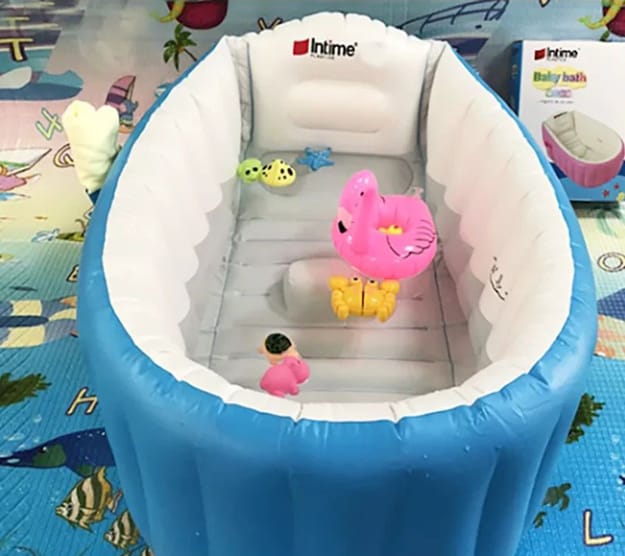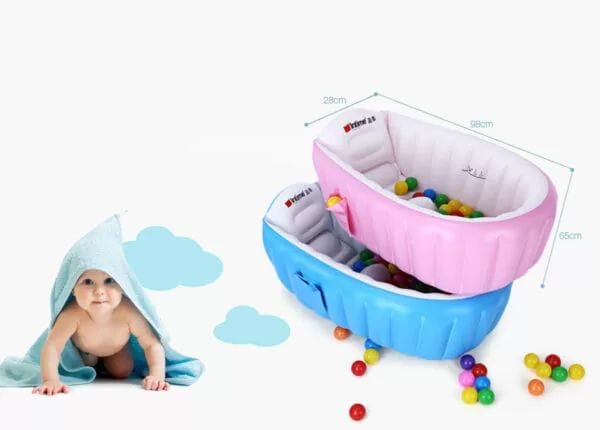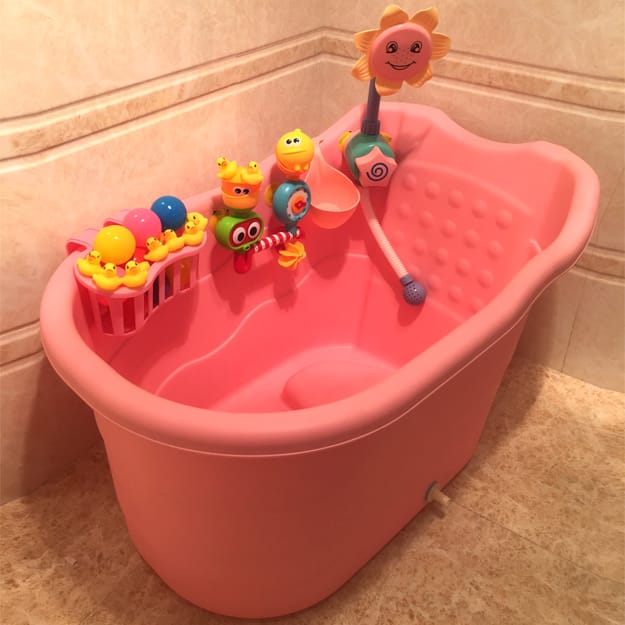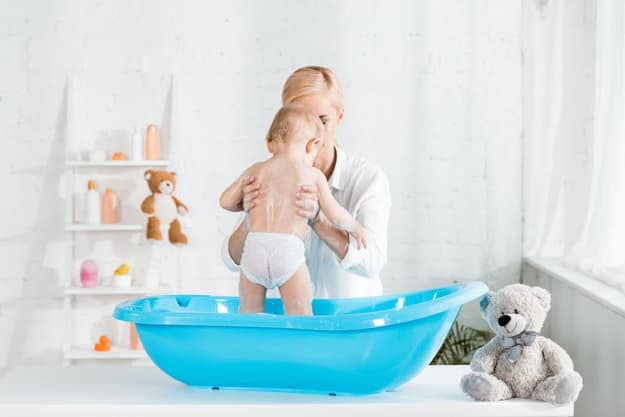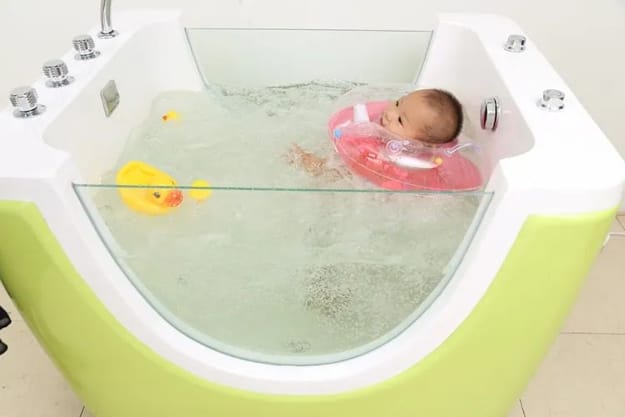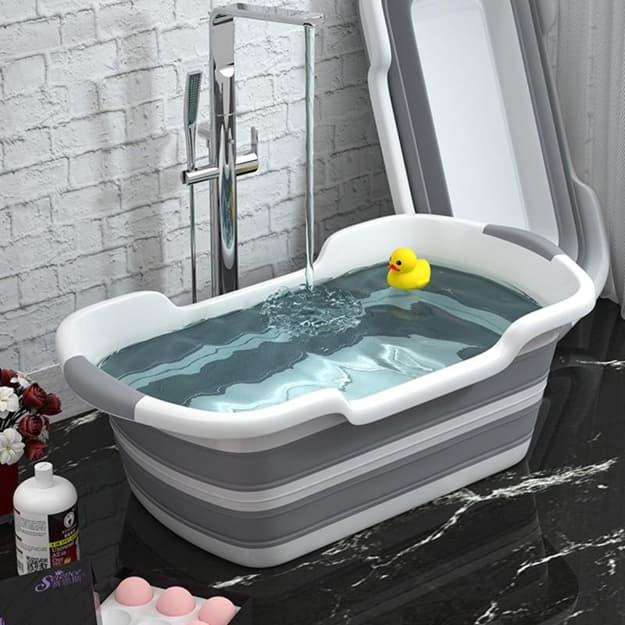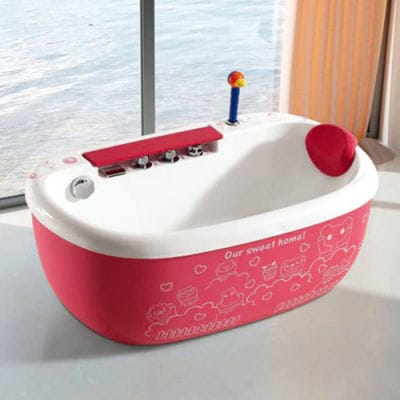 Hooks and racks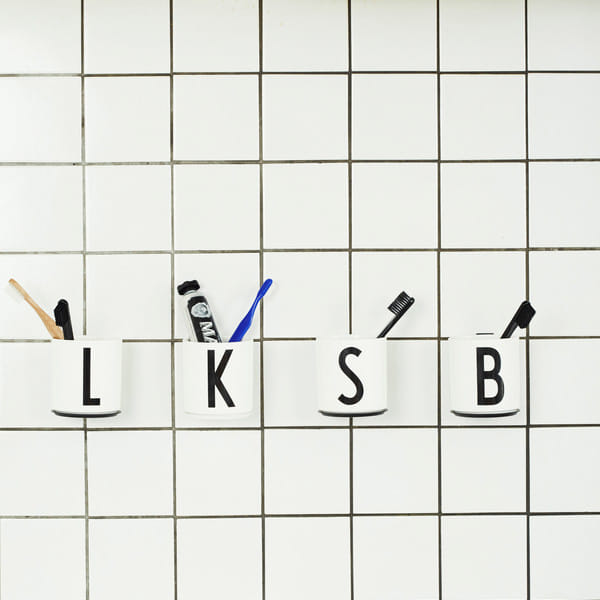 Bathroom decorating ideas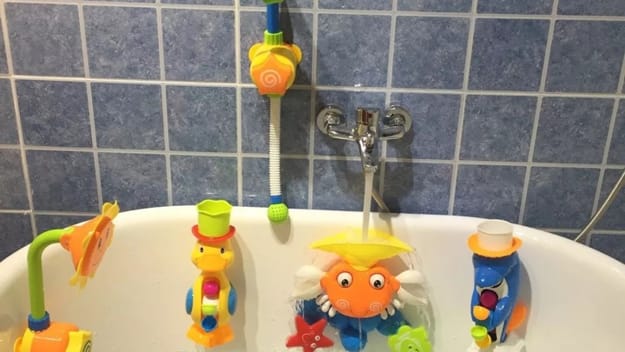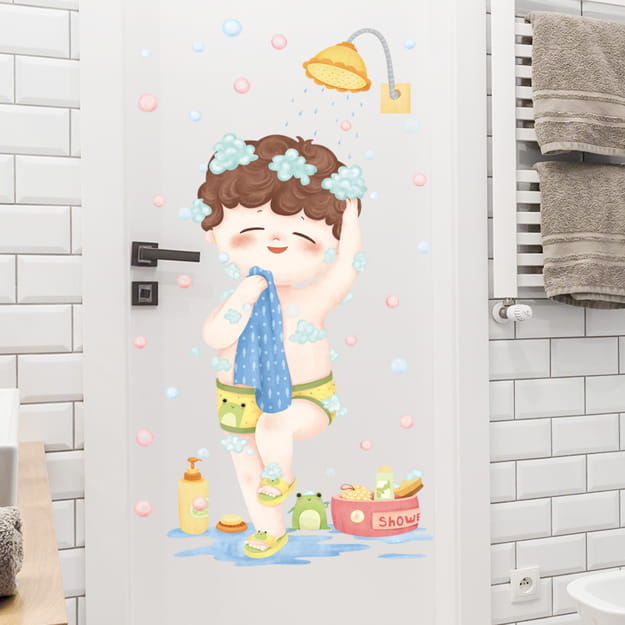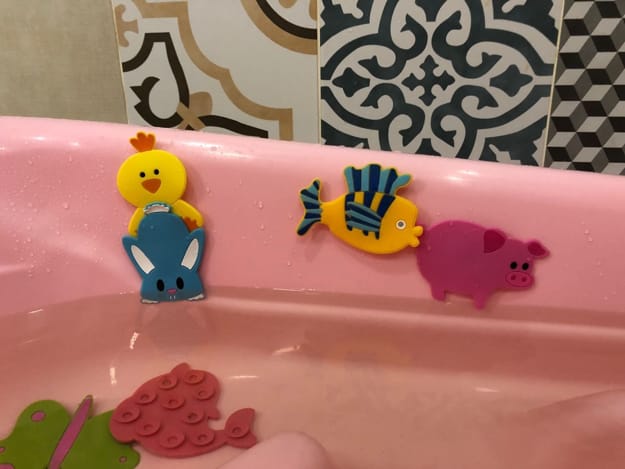 Colorful bathroom design ideas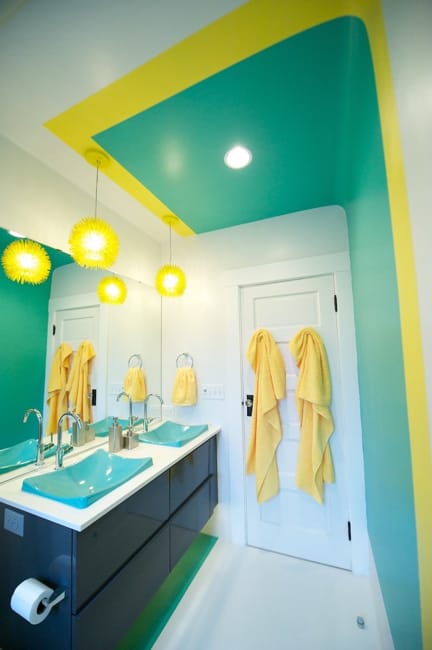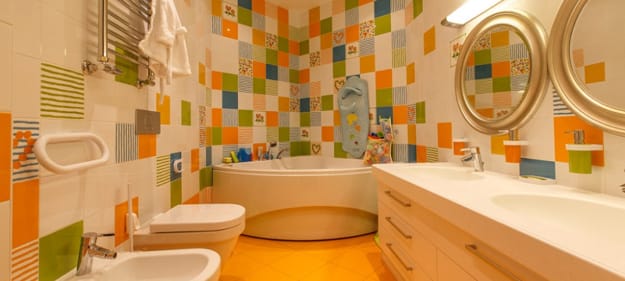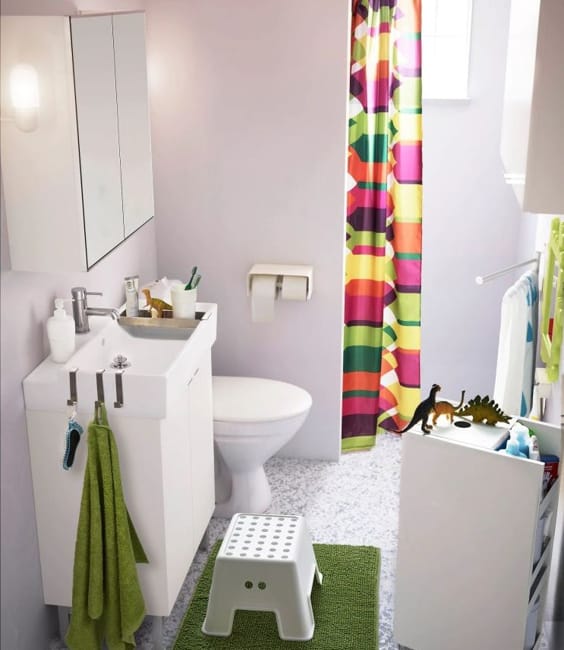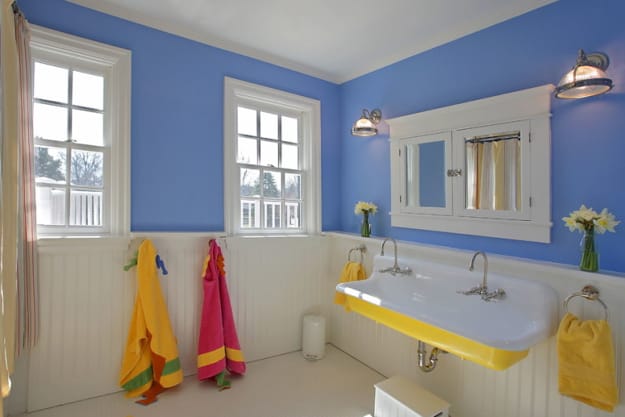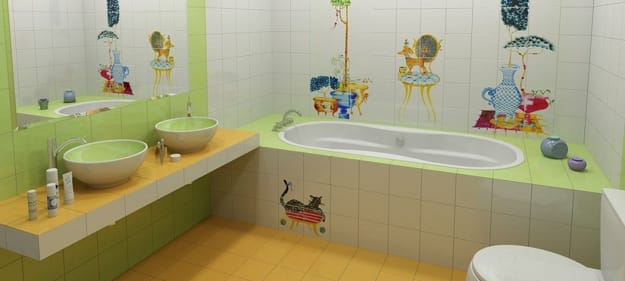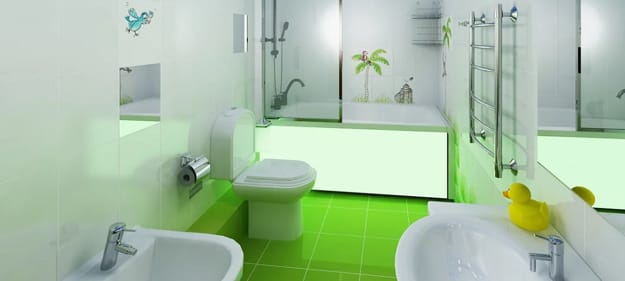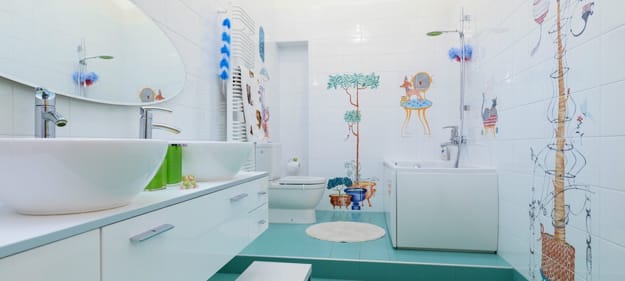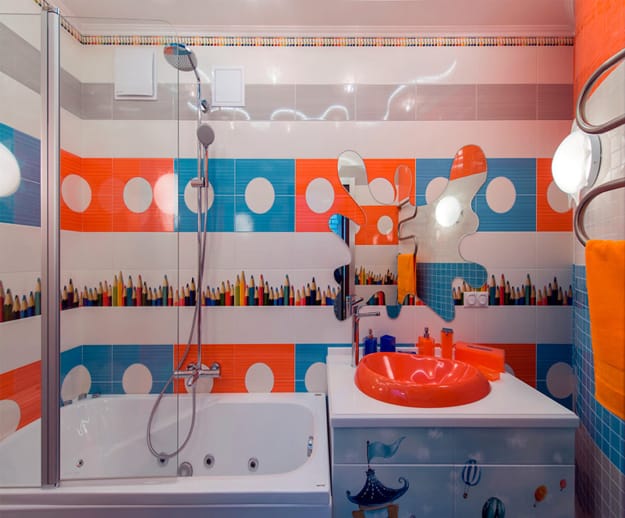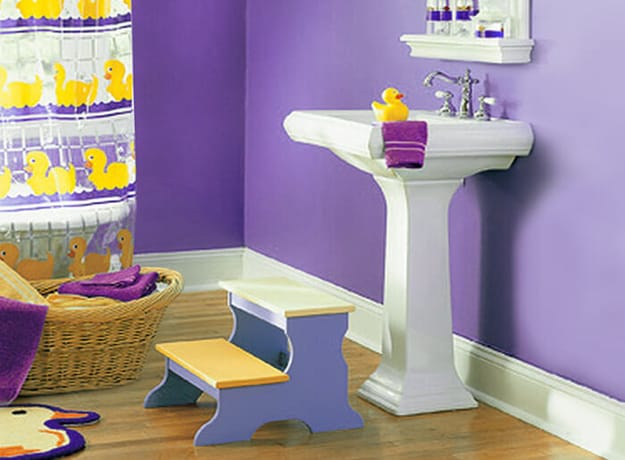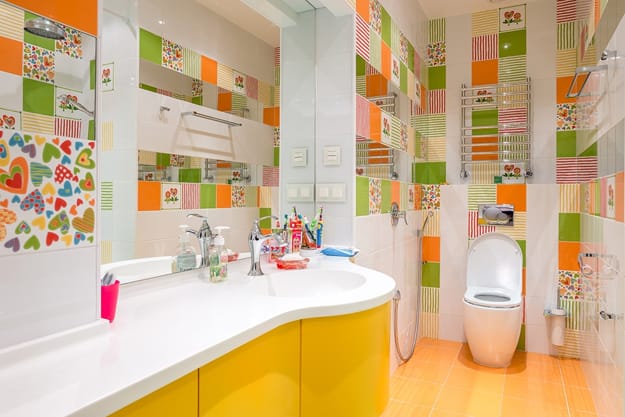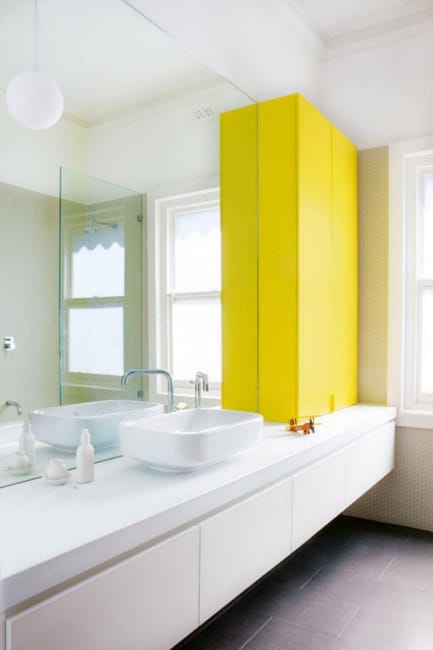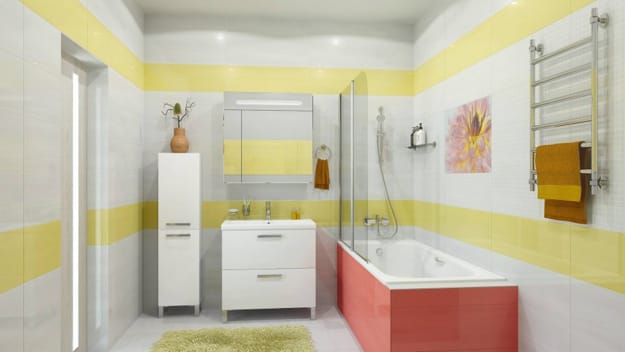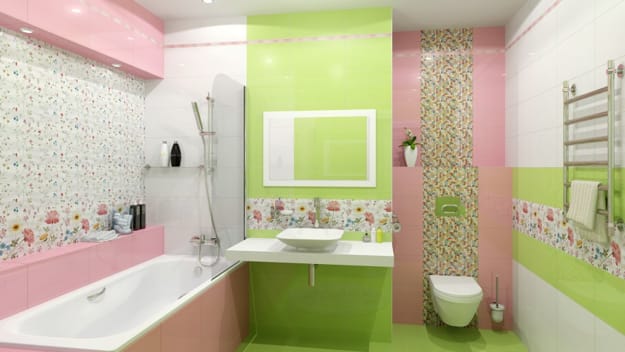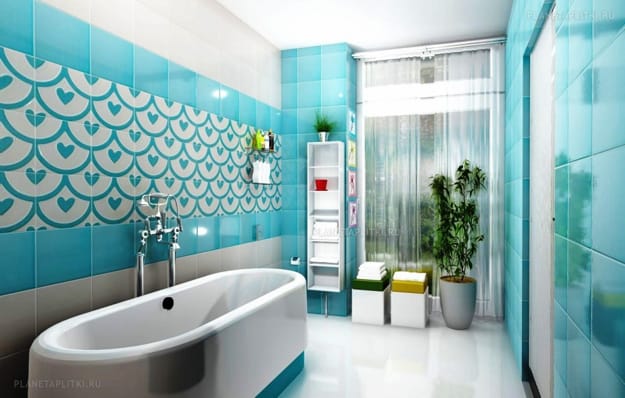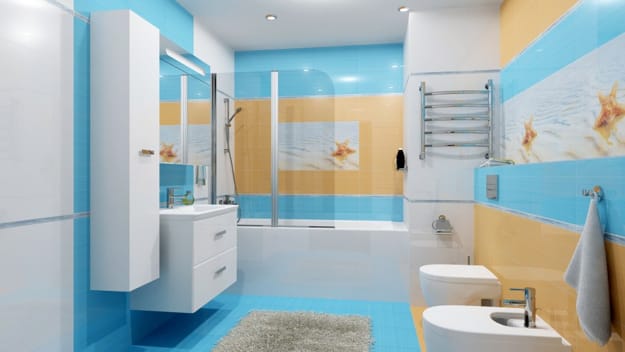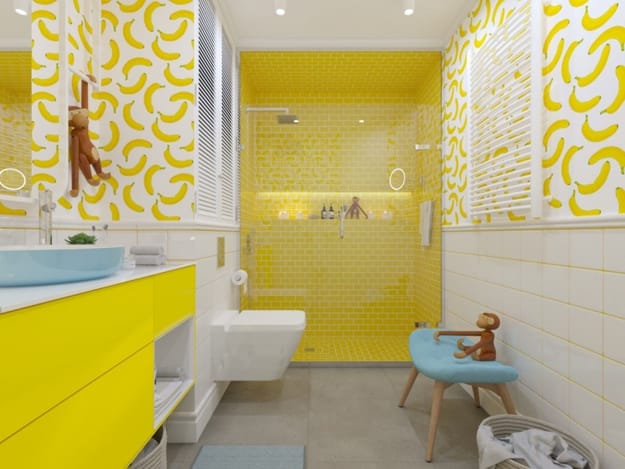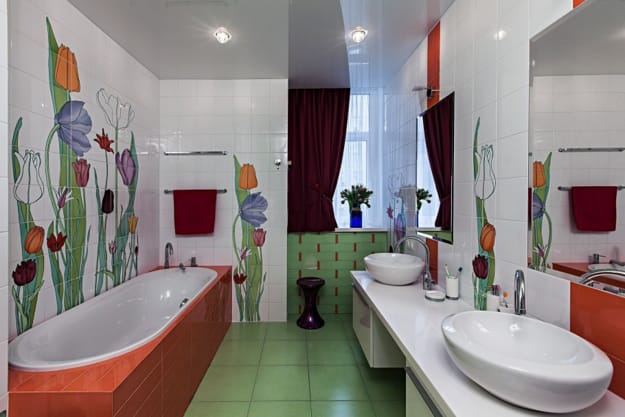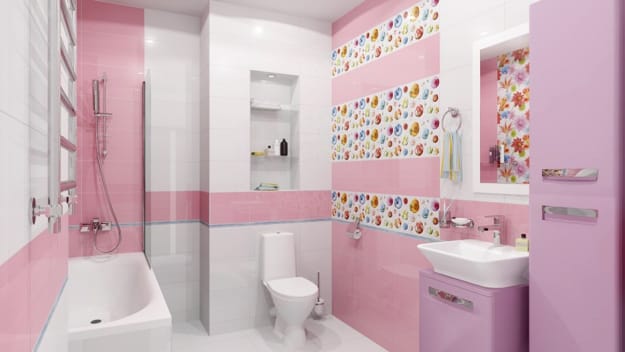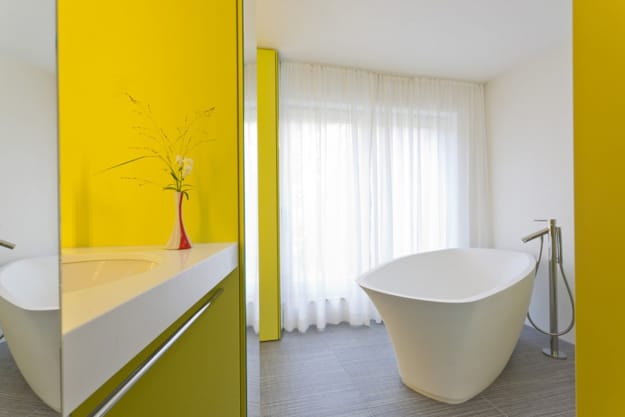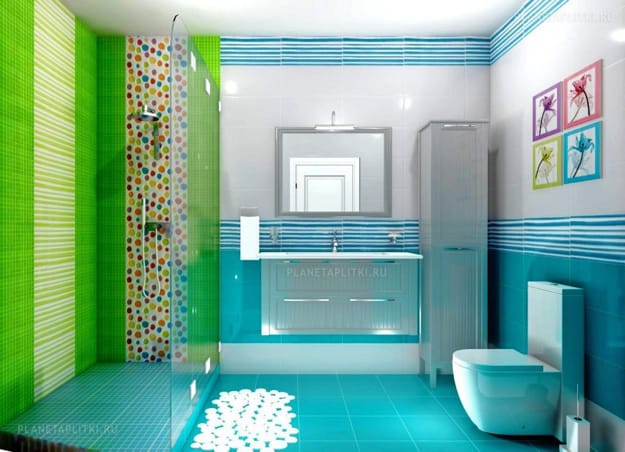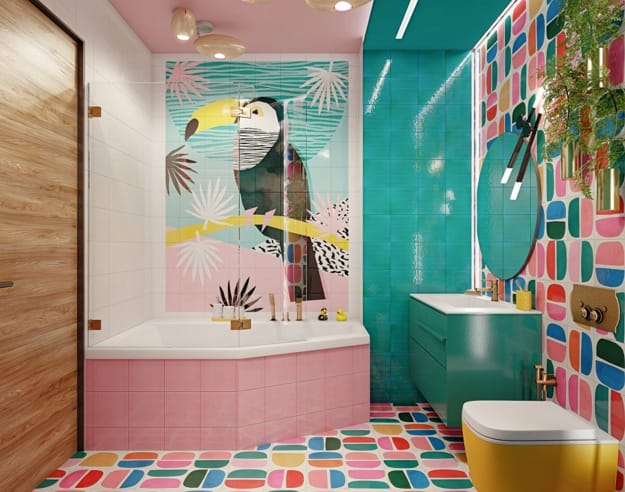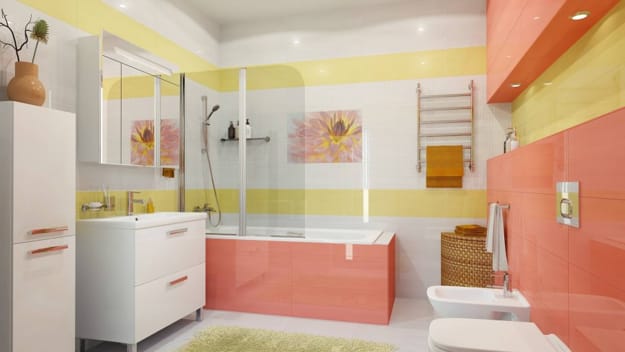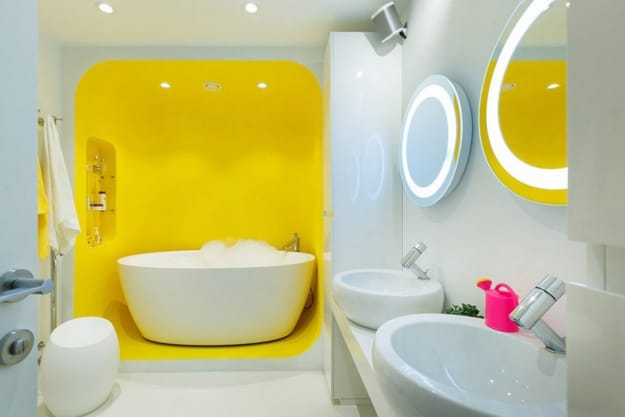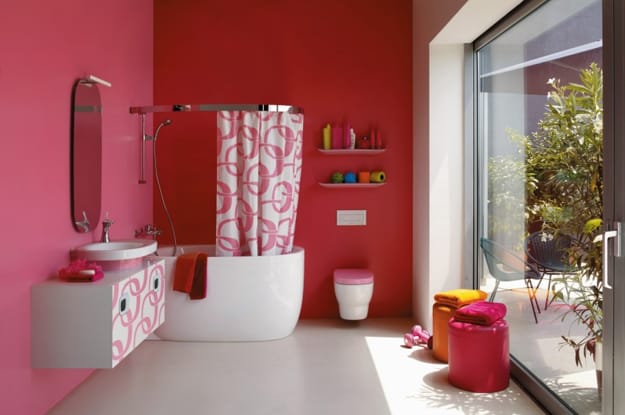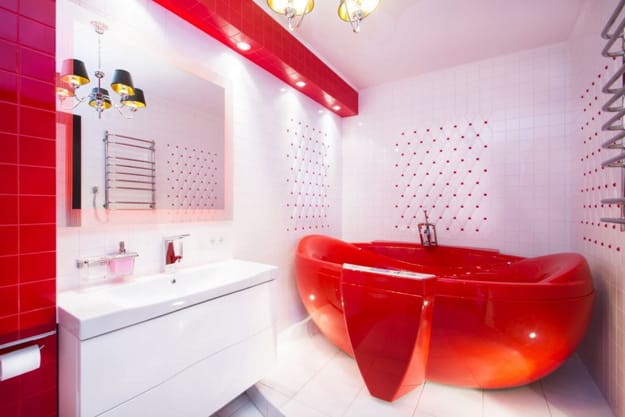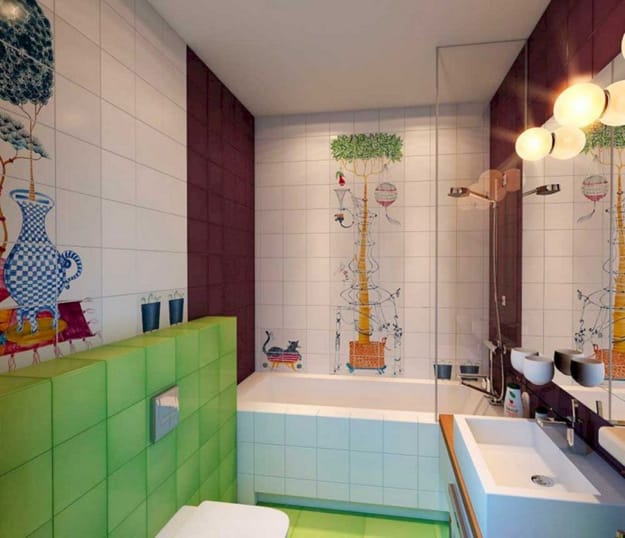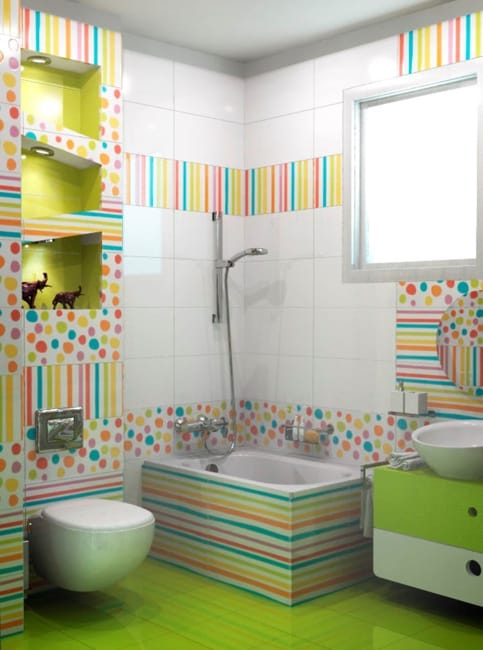 Here are great ideas for kids toys storage and wall decoration with small cars that everyone would love. DIY organizers, like...
and enjoy free articles sent to your inbox