---
Modern Lighting Fixtures with Shelves Inspired by Table Lamps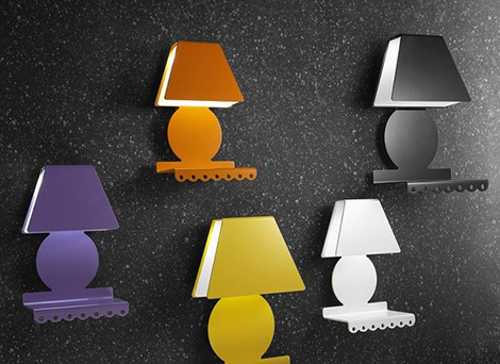 Colorful wall lights with shelves from Zeroomba
Modern lighting fixtures with shelves are a creative take on wall sconces and pendant lights, blending a traditional look with functionality and innovative lighting design ideas. The Illusion Lamps by Northern Lighting and Zeroomba lighting fixtures incorporates the table lamp and the shelf designs in one.
Modern lighting fixtures with shelves allow bring an additional storage surface into interior design while illuminating it and creating more space on the floor or table. The Illusion lamps Northern Lighting are available in a wall-mounted and pendant light models in stylish shiny white and matte black finishes.
Modern lighting fixtures with shelves are great ways to decorate empty walls and ceiling making your interior design more spacious and functional. These lighting fixtures create gorgeous eye catching accents, adding charm and contemporary flair to modern interiors.
Unique lighting fixtures with shelves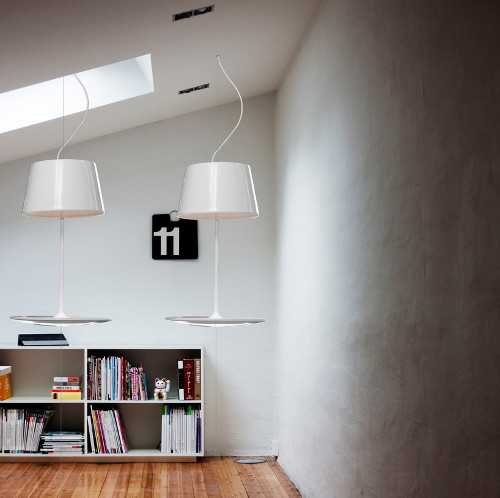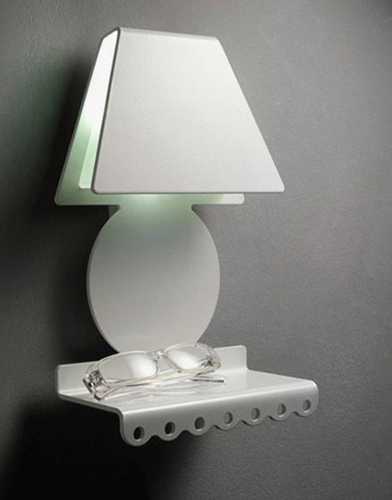 Featuring the shapes of table lamps with lamp shades, these lighting fixtures transformed their bases into wall shelves, offering convenient and attractive wall decor. Modern lighting fixtures LED lights are eco friendly products for homes, offering functional, stylish, interesting and functional lighting design.
Spectacular lighting ideas add color to wood furniture with tree growth rings
Designer lighting design creating vivid accents and expanding material limits
A pair of these lighting fixtures with shelves create a wonderful set for wall decoration, Great for bedrooms and kids rooms, entryways and living rooms, home libraries and offices, these modern lighting fixtures are a way to jazz up your interior design with unusual and unique accents.
by Ena Russ
last updated: 07.10.2016