Lofts in Modern Interior Design, 50 Contemporary Space Saving Ideas

Interior Design Ideas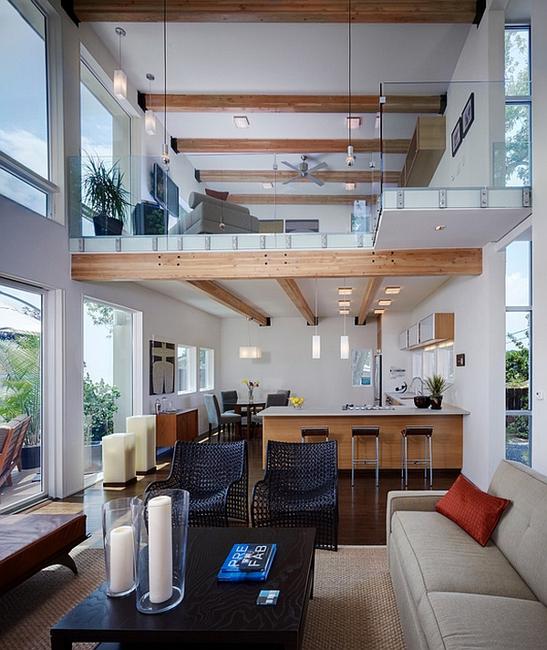 Modern loft designs adding space to small rooms
architectural interiors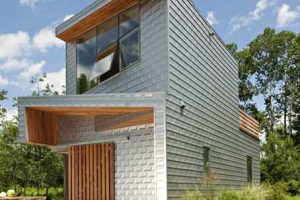 Mezzanine-level spaces create functional and attractive homes, offering beautiful space-saving ideas. Lofts are perfect for small rooms and spacious interiors. They give an urban touch to modern apartment ideas and extend living spaces. Here is the Lushome collection of modern lofts for all who like to think vertical. Homes with high ceilings open up a new world of space-saving yet practical and stylish interior design ideas.
Loft designs show fantastic possibilities to increase living spaces. Modern apartment ideas include adding a mezzanine level with creative, open rooms. Lofts are functional and contemporary apartment ideas that add luxury to stylish small spaces. A small loft for a bedroom or a home library or an extensive mezzanine level is a fabulous way to add living areas and personalize an interior design.
Modern ideas adding the second level to loft rooms
Loft beds in various styles, space-saving ideas for small rooms
Space-saving loft designs for modern small rooms
Space-saving ideas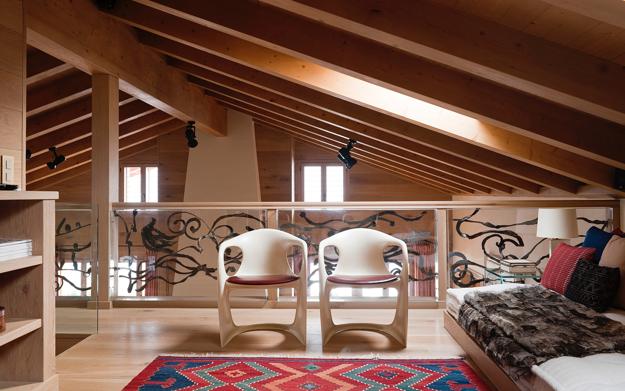 Beautiful mezzanine levels add functionality and contemporary chic to high-ceiling interiors, while space-saving ideas create enough room with additional half-level structures and personalize the interior design. Lofts are playful, ergonomic, and aesthetically appealing. They are popular and practical apartment ideas for small floor plans, and spiral stairways offer even more space-saving ideas.
Loft-style attic apartment ideas, modern interior design
Contemporary furniture in loft style
Modern interiors in loft style
An open, double-height interiors look impressive, but a mezzanine does not spoil the look while providing a cozy escape and stretching available living spaces. Lofts are versatile and appealing. Small spaces can feature a mezzanine level that elegantly improves the functional multi-task interior design while utilizing the vertical space beautifully.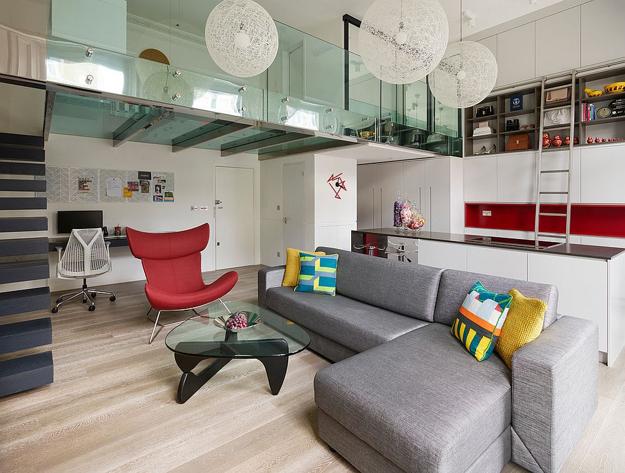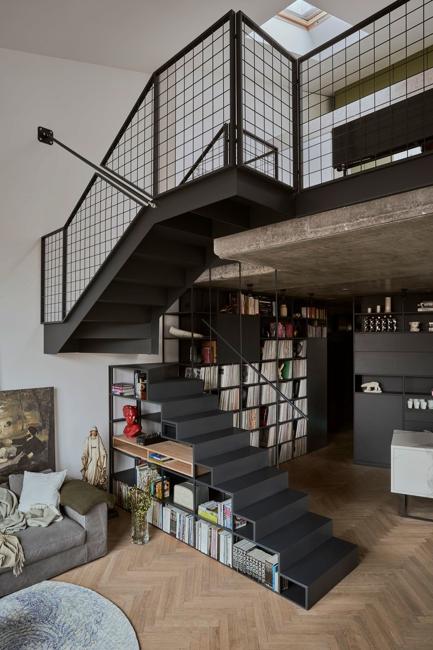 Mezzanines in apartments and modern houses are innovative interior design ideas that find attractive ways to blend contemporary design and space-saving ideas and create new living spaces that homeowners need and enjoy. Mezzanine-level rooms make the most of what modern interior design adds to existing homes. If you like to think vertically, the efficient and contemporary interior design with a loft is great for your home.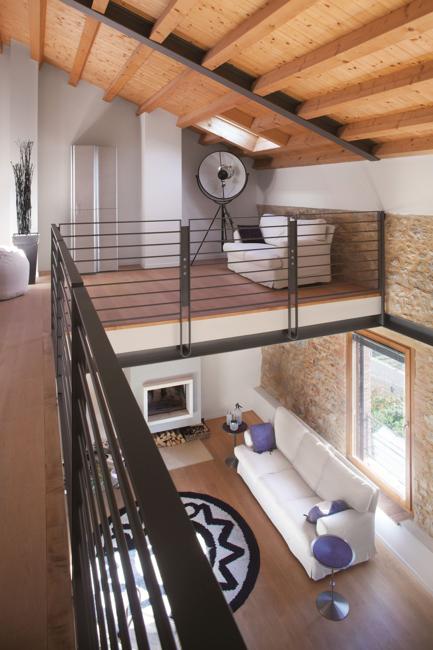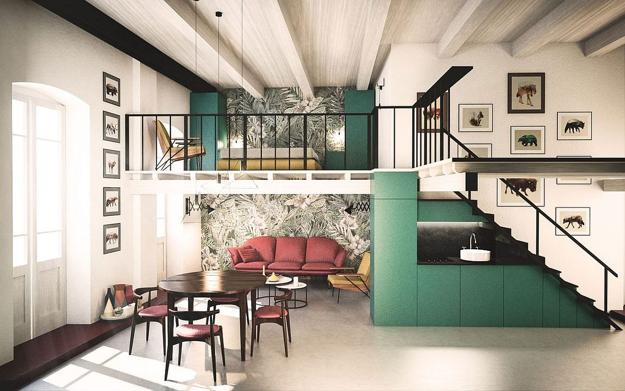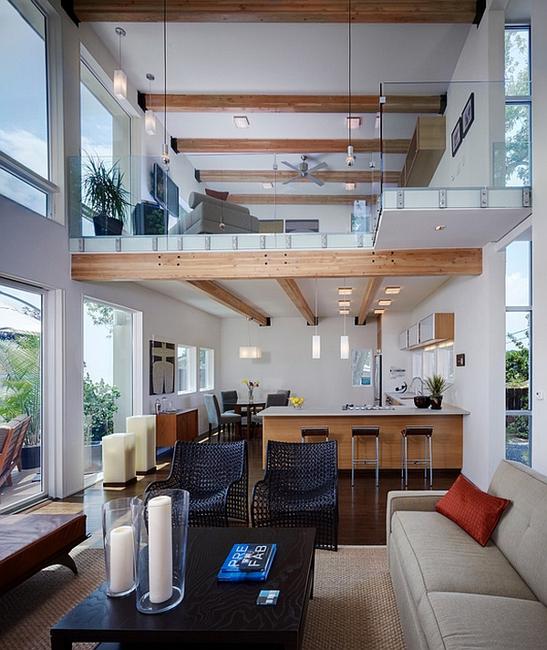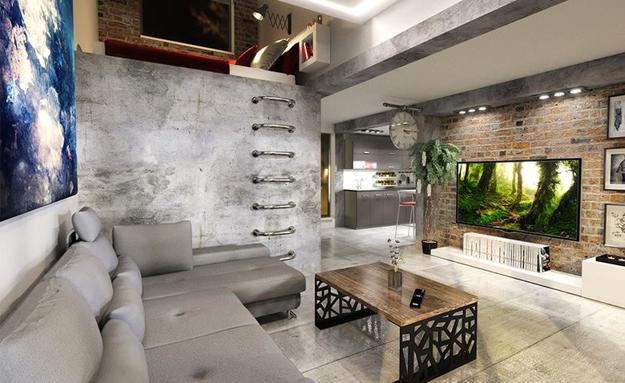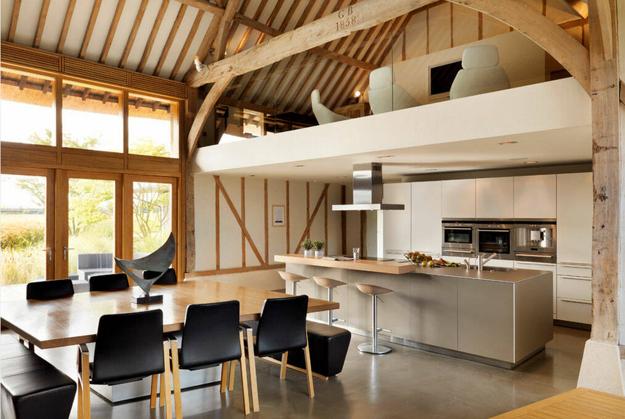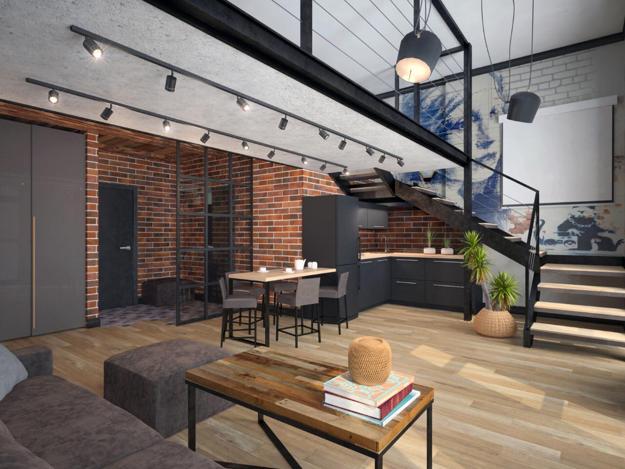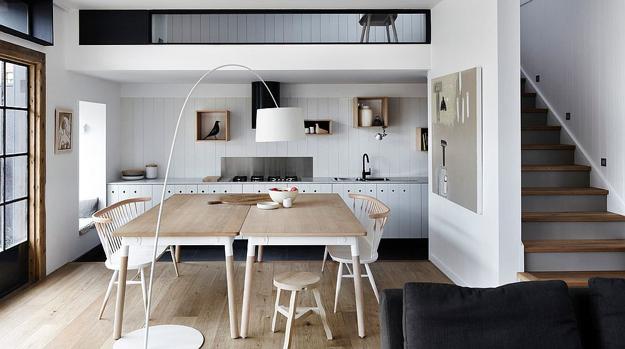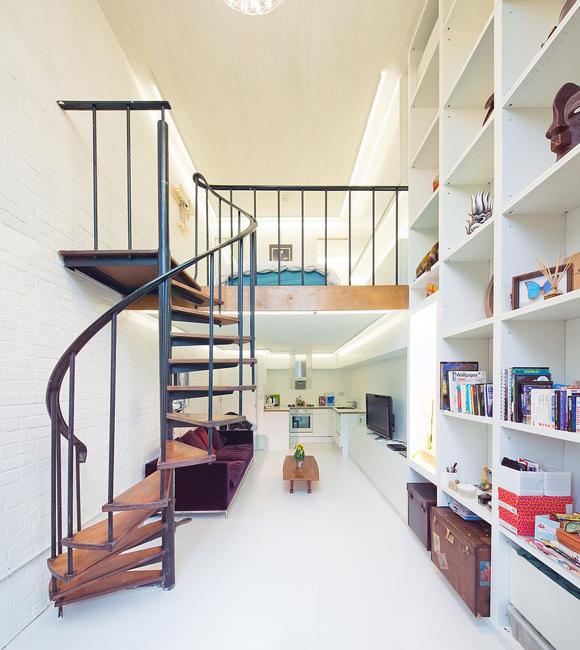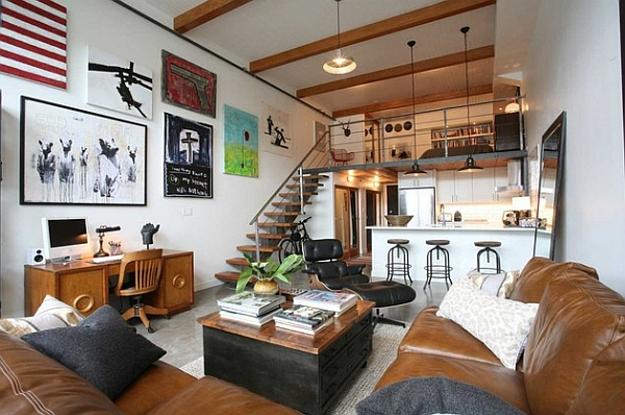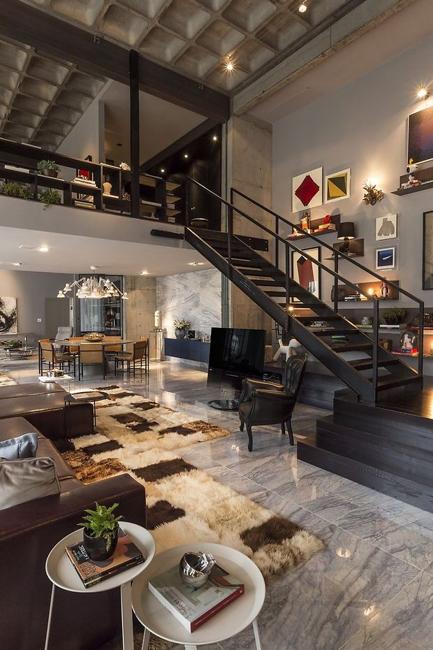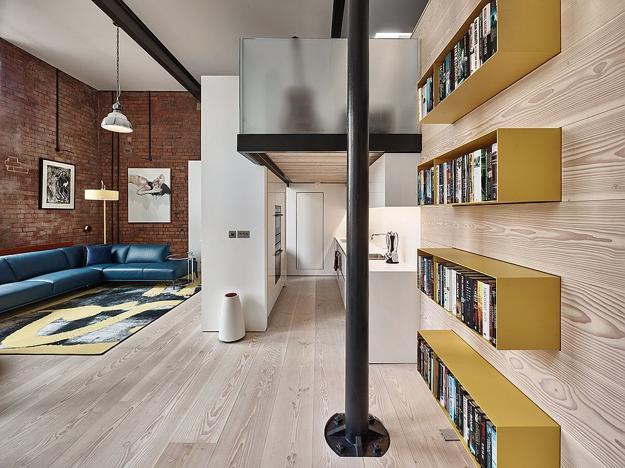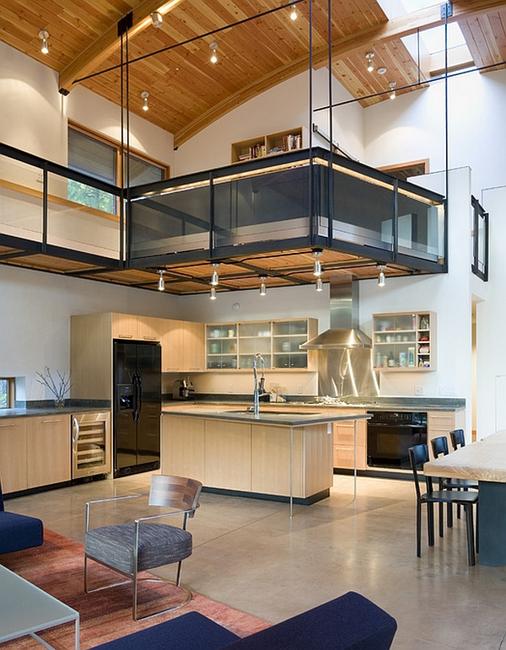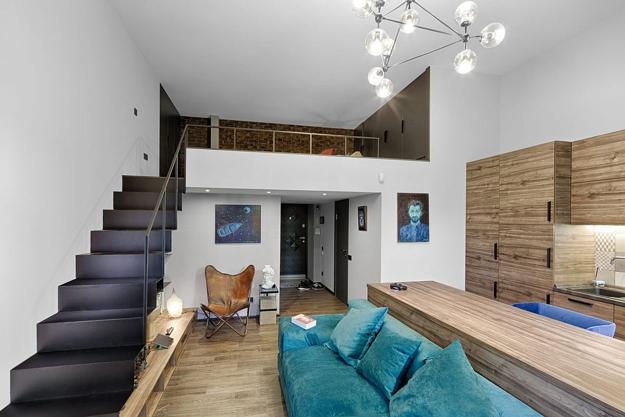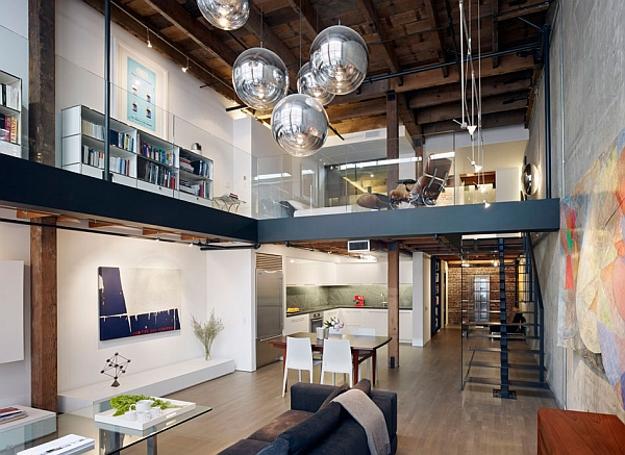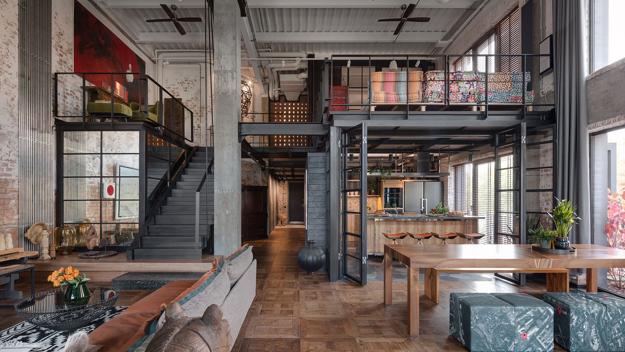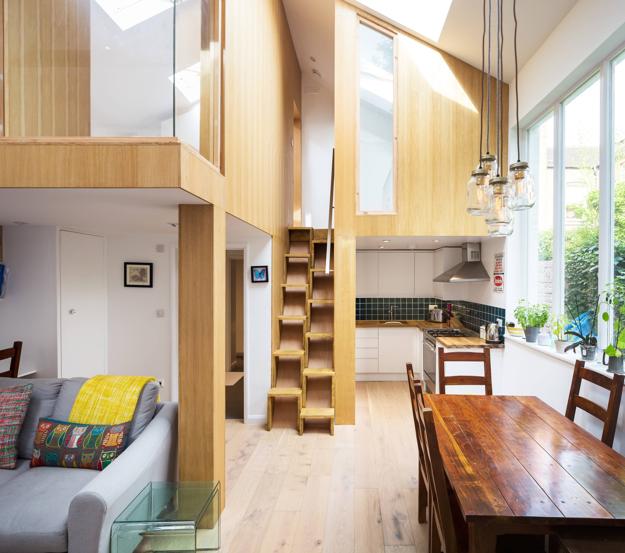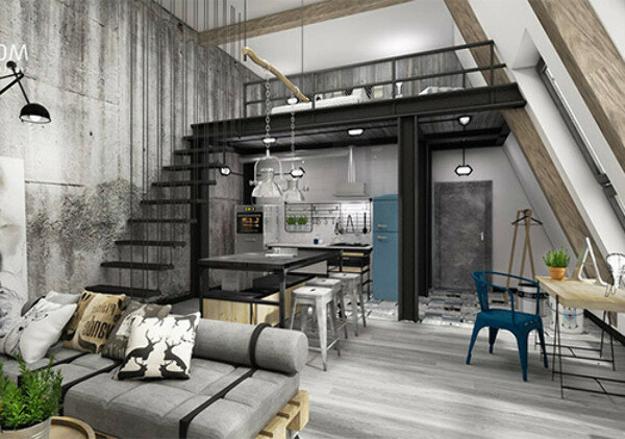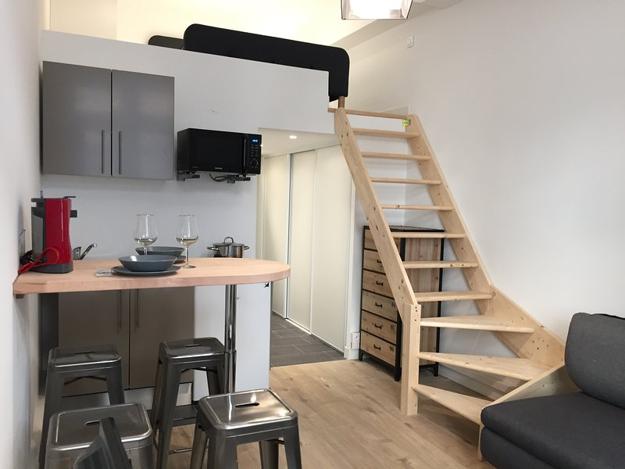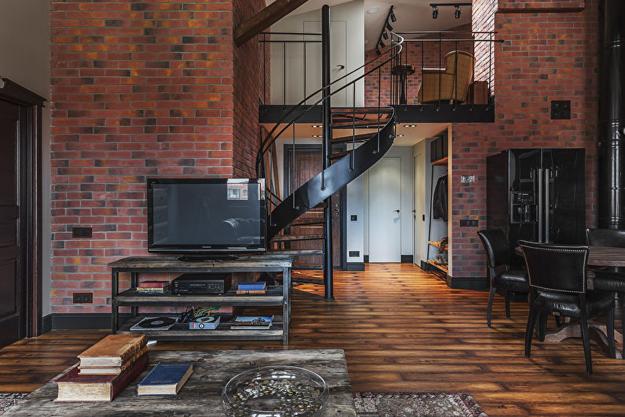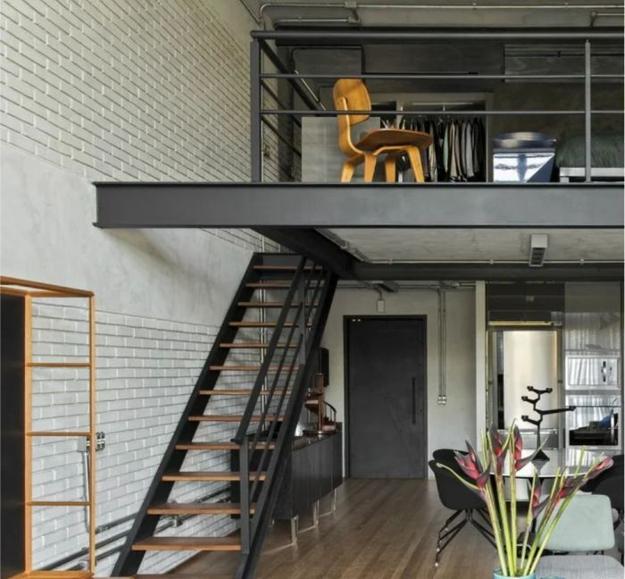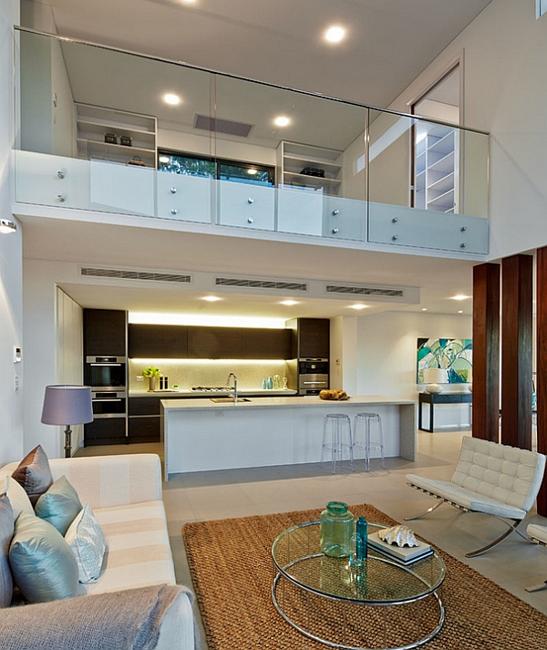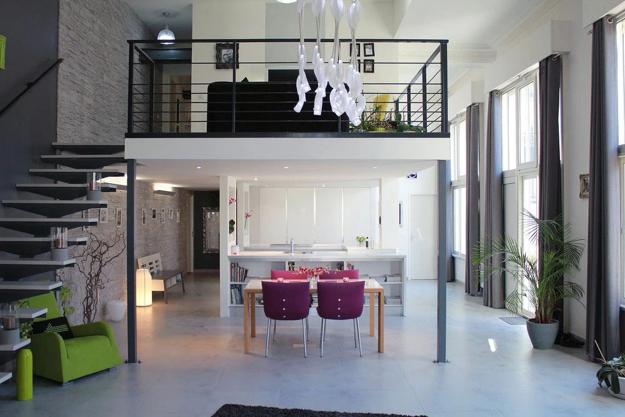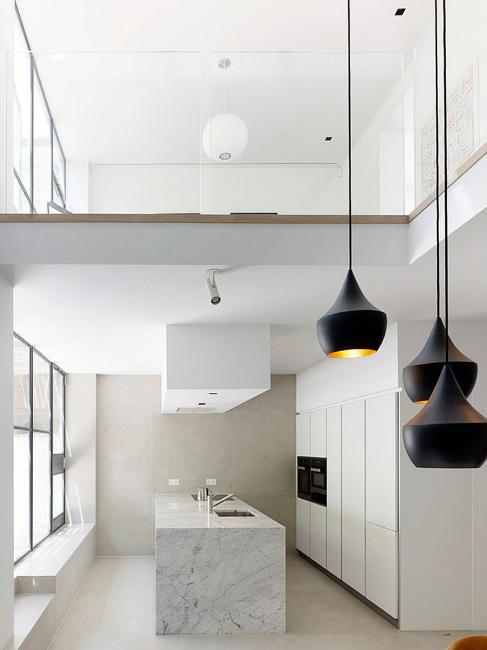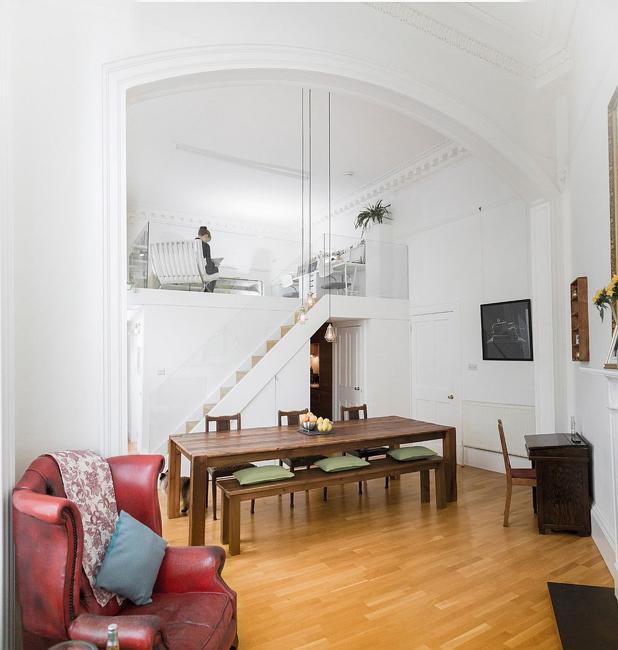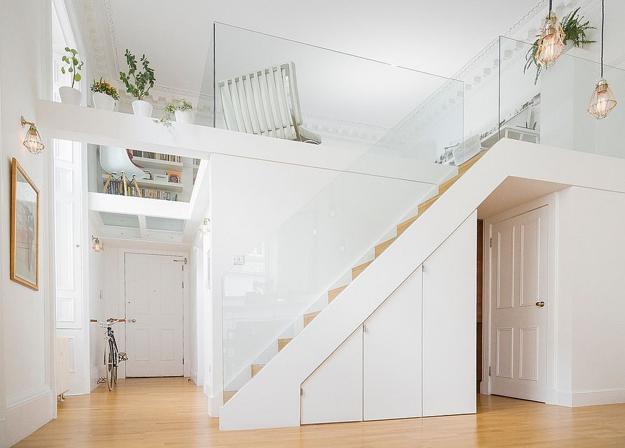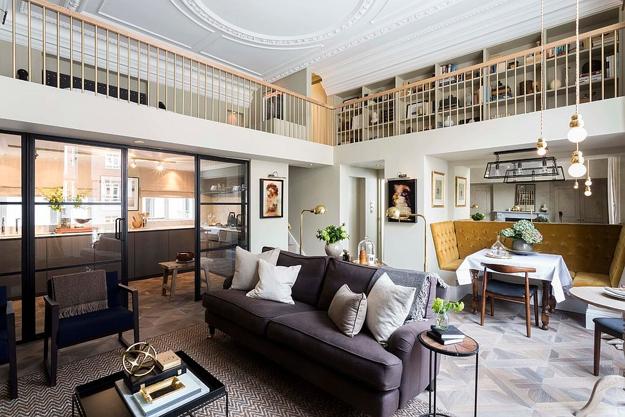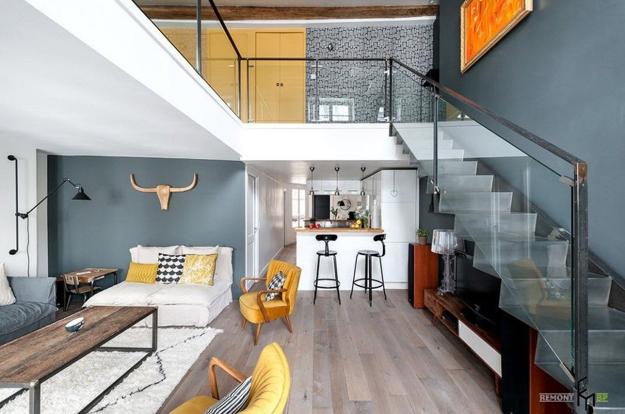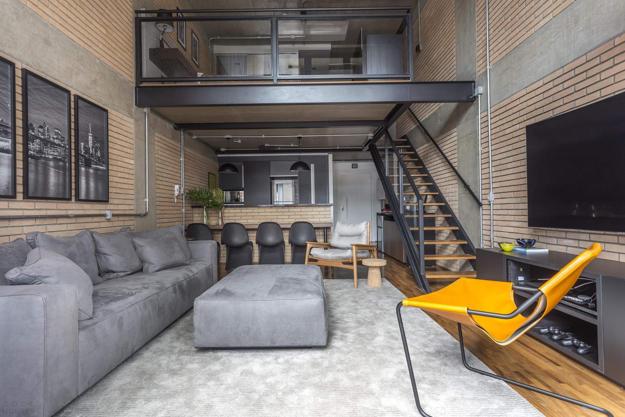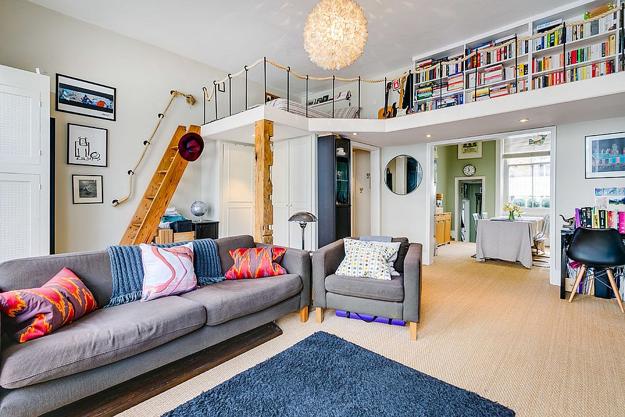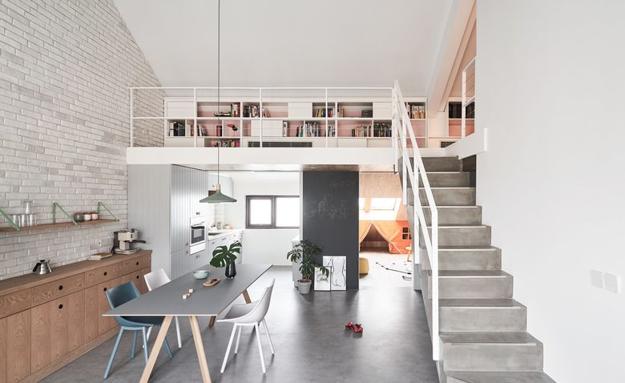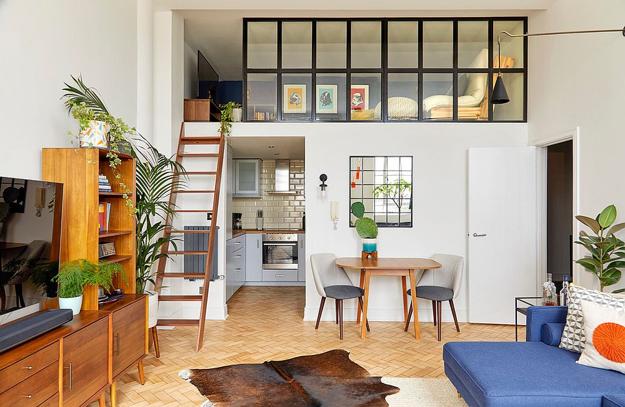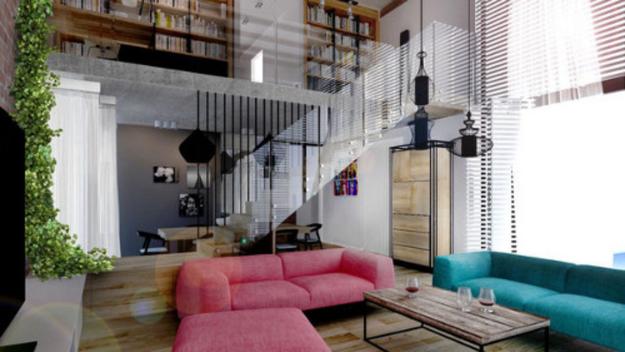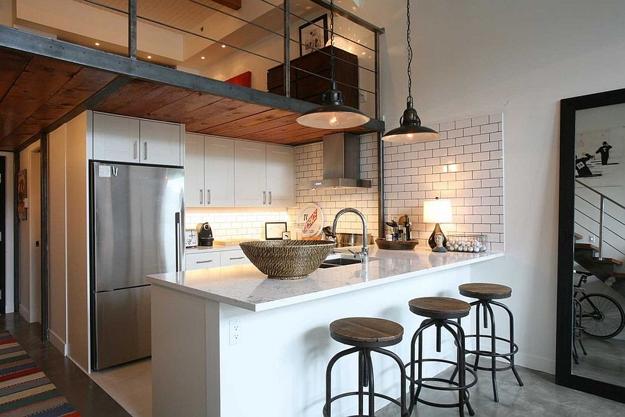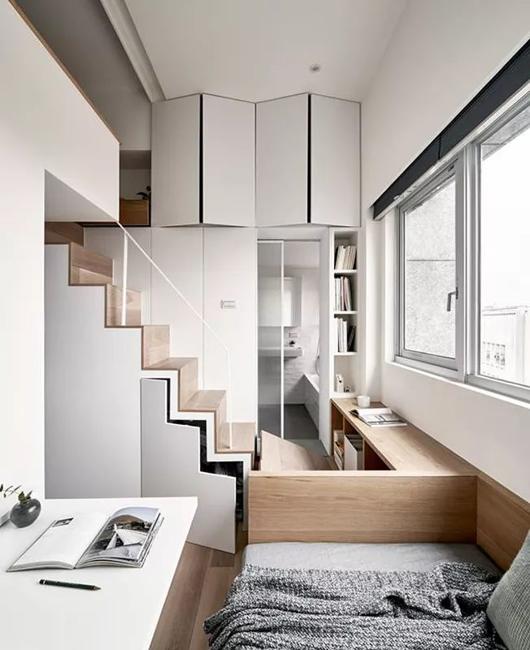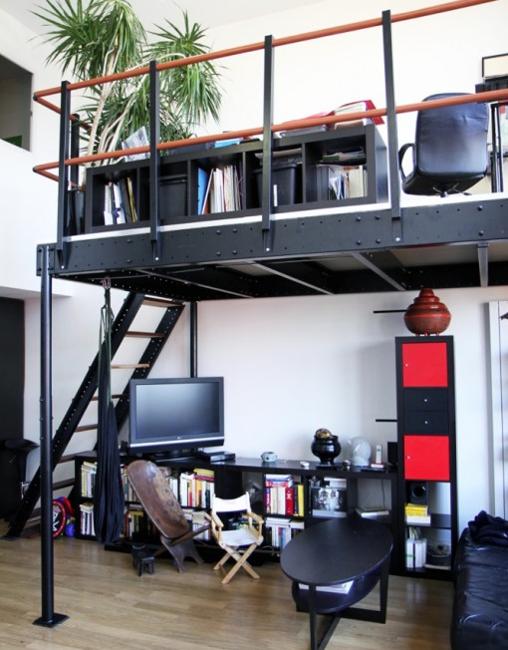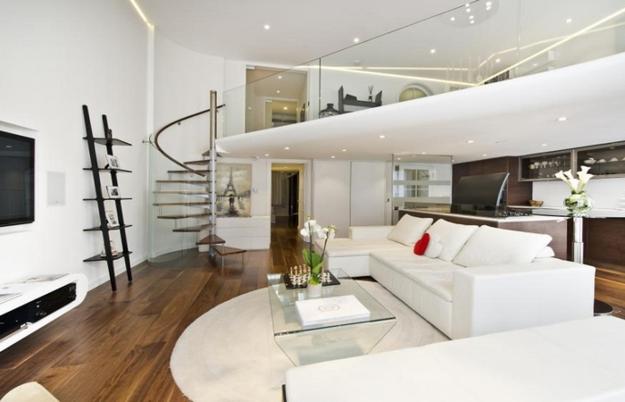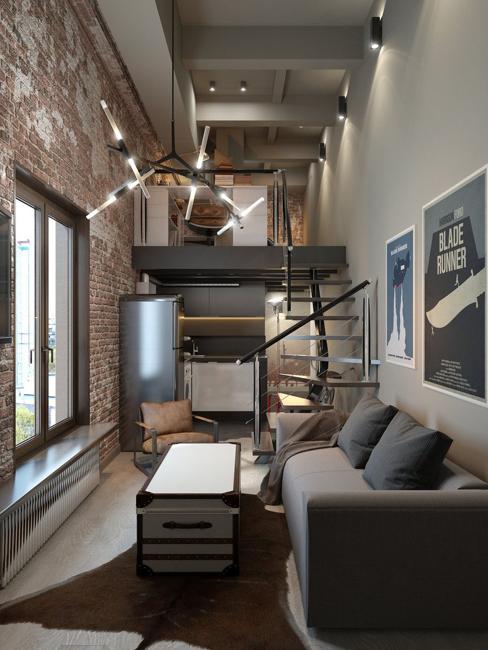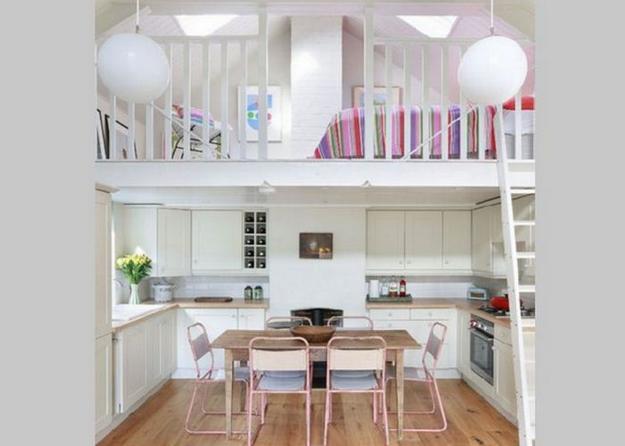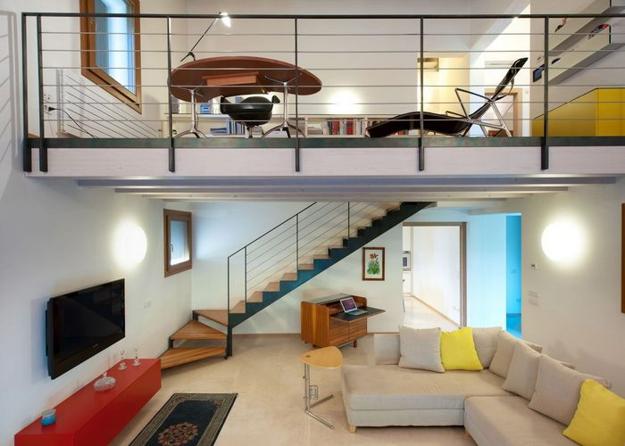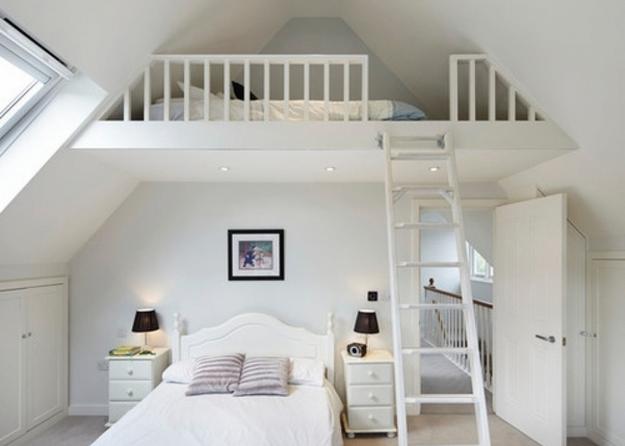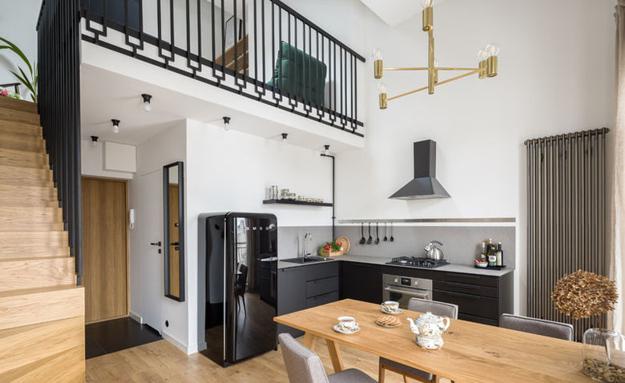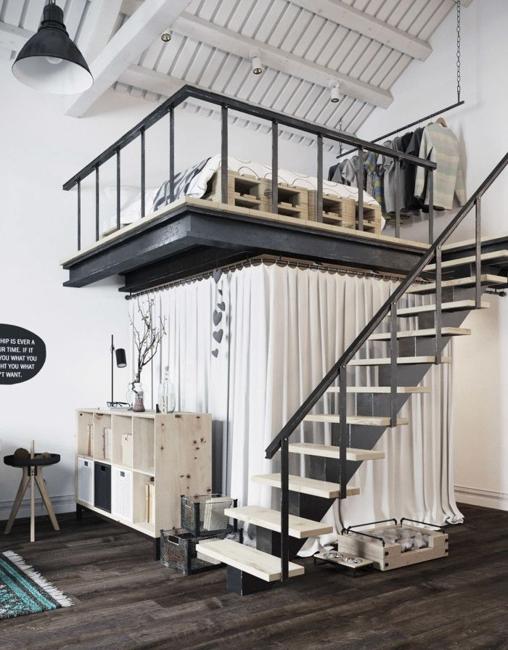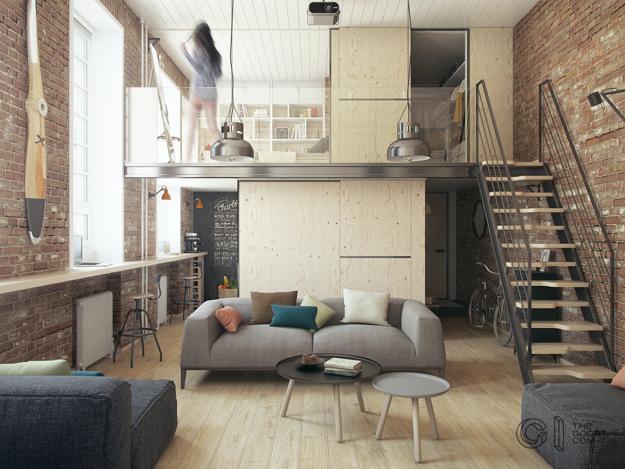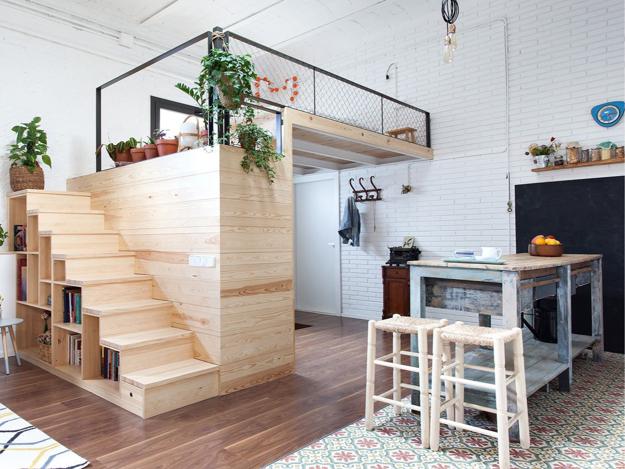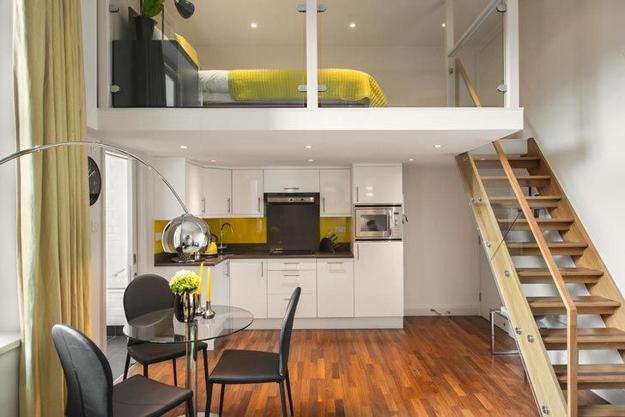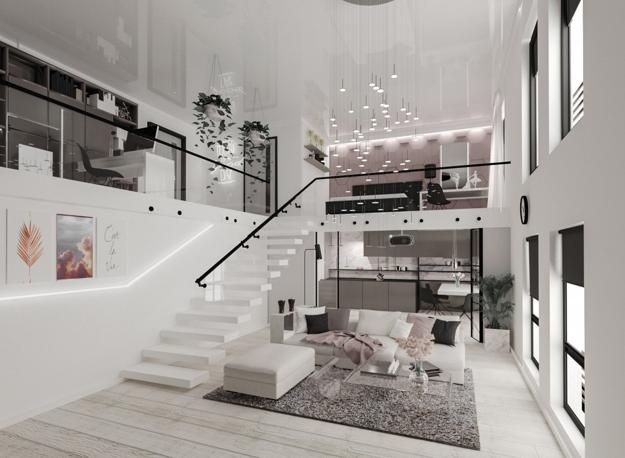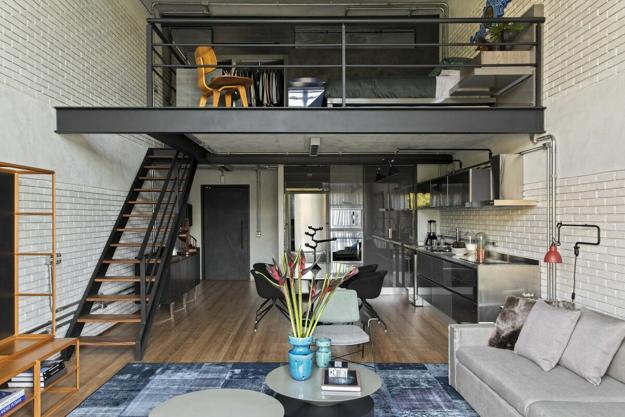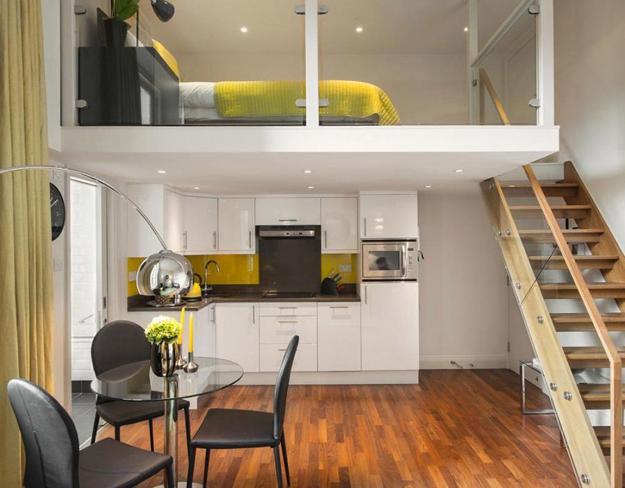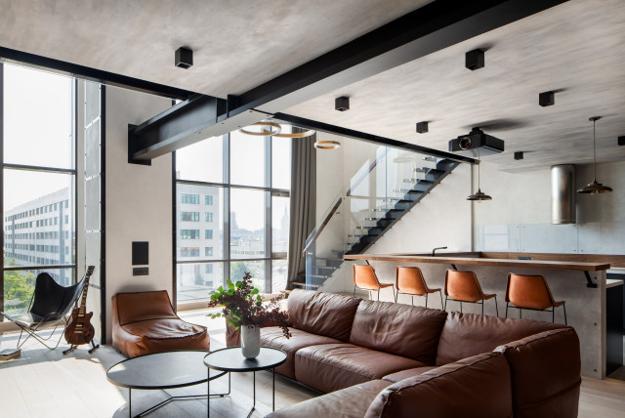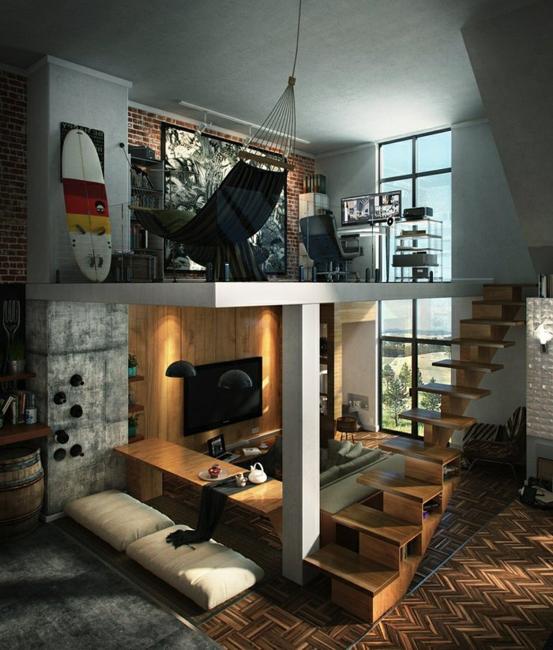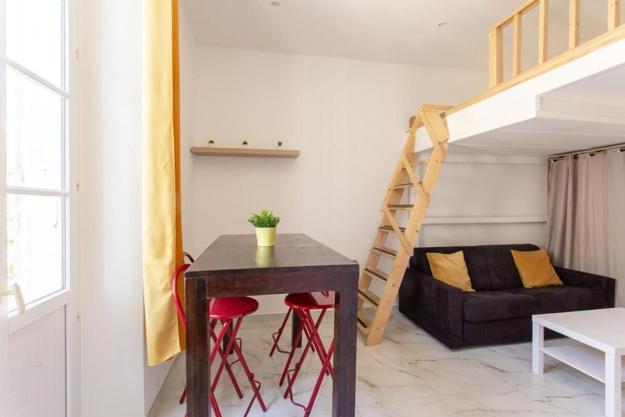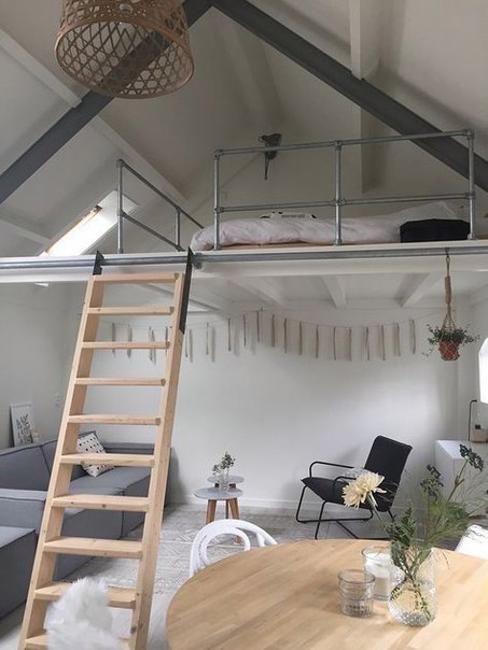 Warm metal accents are easy to incorporate into modern kitchen designs. Metal lamps, hardware, metal tiles, elements of kitchen designs will...
and enjoy free articles sent to your inbox