Latest Trends in Decorating with Bathroom Mirrors

Decorating Ideas

Furniture Accessories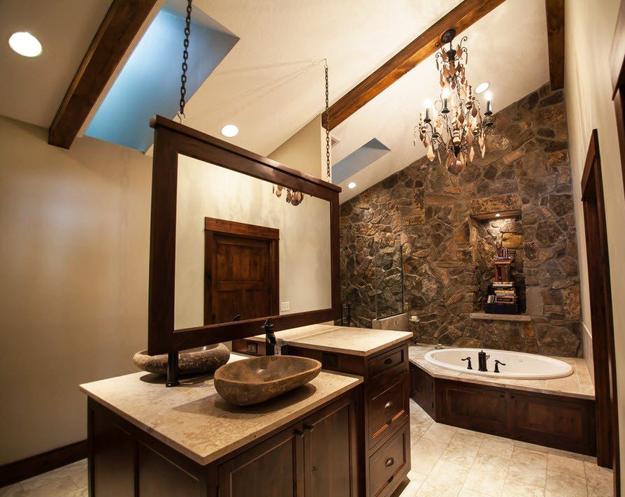 bathroom sinks and tubs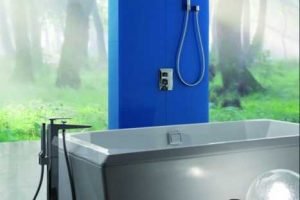 Latest trends bring unusual and flexible bathroom design ideas using mirrors as a functional and decorative element for stretching the interiors visually, brightening them up, reflecting objects of interest and adding more comfort to room decorating. Lushome shares a gallery of beautiful bathroom designs that show modern ideas for decorating with mirrors.
Bathroom mirrors are the essential element of any bathroom design that can balance the proportions, stretch small spaces, alter the look of the rooms, and add more style to the interiors. Wall mirrors and lights work together creating beautiful and bright home interiors. Modern bathroom mirrors provide general lighting, comfort, balancing the bathroom size, increasing the appeal of a bathroom, and creating more luxury. The latest trends in bathroom mirrors turn them into striking focal points for spectacular, bold and beautiful bathroom decorating.
Modern wall mirrors are large and come in different shapes. They can be combined with mirrored cabinets or create the entire mirrored wall. Architects and designers hang them on metal wire, natural ropes or farm door frames. They put them all around the bathroom perimeter or envision gorgeous interiors with floor-to-ceiling wall mirrors. Check out the gallery of beautiful bathrooms showing how to add contemporary flair to a modern interior design.
Spacious small bathroom decorating with wall mirrors
Modern wall mirrors, new design ideas for unique room decorating
Wall mirrors for modern bathrooms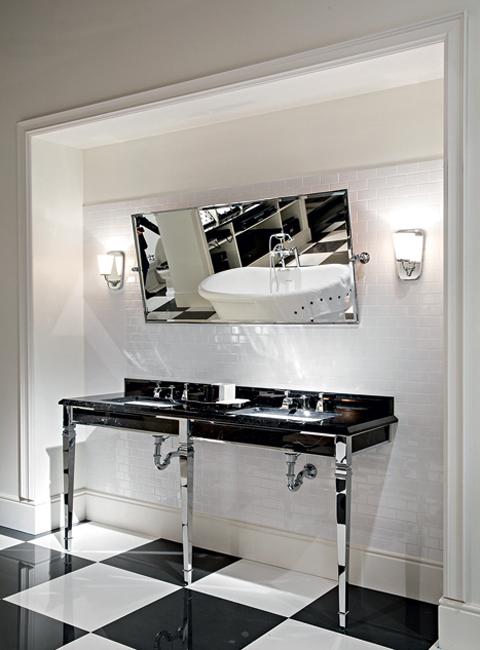 Bathroom mirrors are available in many different shapes, styles, sizes, finishes and prices, – framed, without a frame, with LED lights, hanging or with a wall cabinet. Modern wall mirrors can rotate and slide opening a window or a shelving unit. A contemporary bathroom mirror can have an illuminated frame or bold strips of LED lights. A huge, freestanding wall mirror and creative decorative accessories with incandescent lights behind glass provide the most flattering and bright decorations for modern bathrooms.
Modern bathroom design uses mirrors to reflect light, both natural from skylights and windows, and artificial. Also, bathroom windows reflect pleasant views bringing the outdoors in and connecting modern bathroom interiors with nature. Contemporary bathroom design adds drama to bathroom decorating using mirrors on inclined walls and storage cabinets. Mirrored surfaces reflect fabulous floor decoration and beautify modern bathrooms.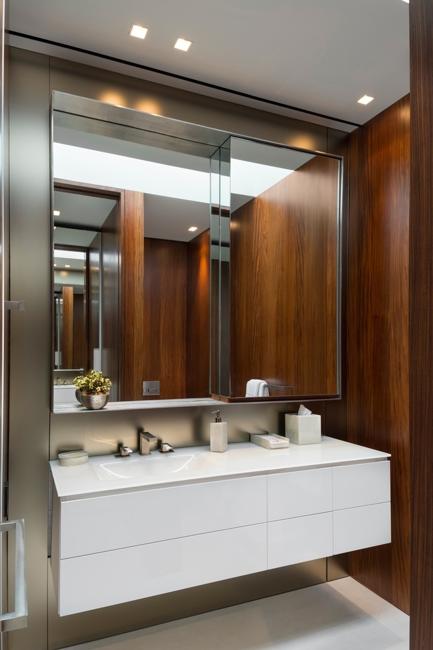 Sidelights are gone. Unframed, oversized, contemporary wall mirrors are excellent for bathrooms in all sizes. The latest trends in decorating with mirrors call for spectacular, boundless surfaces or unique, functional, hanging, sliding or rotating, oversized mirrors. Built-into tiled walls, floor-to-ceiling mirrored walls, sliding and hanging from the ceiling mirrors give a uniform look and universal appeal to modern homes, and define bathroom design trends in mirrors.
1. Oversized wall mirrored panels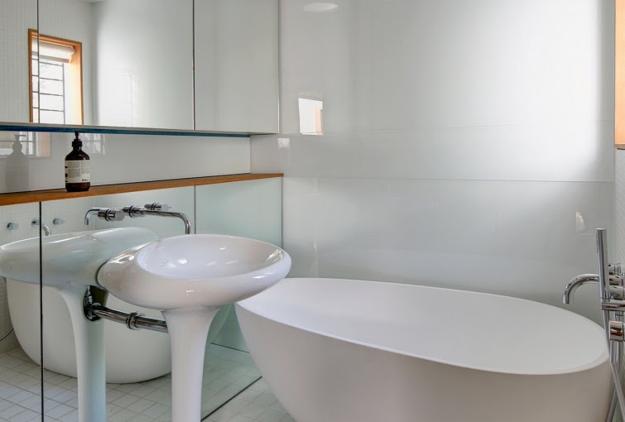 2. Hanging on extendable lamps mirrors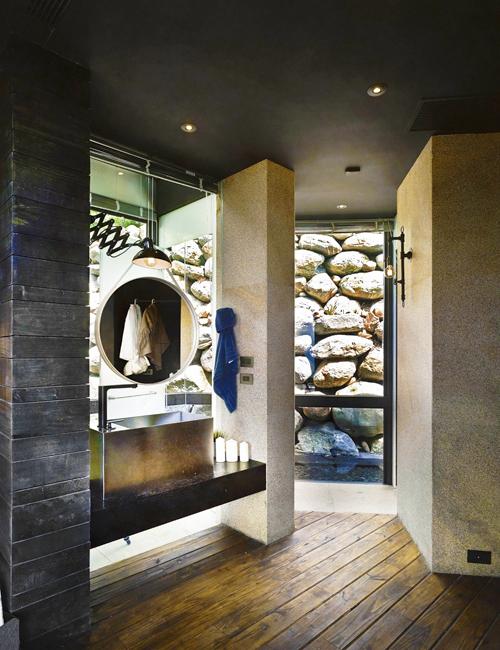 3. Floor-to-ceiling mirrored wall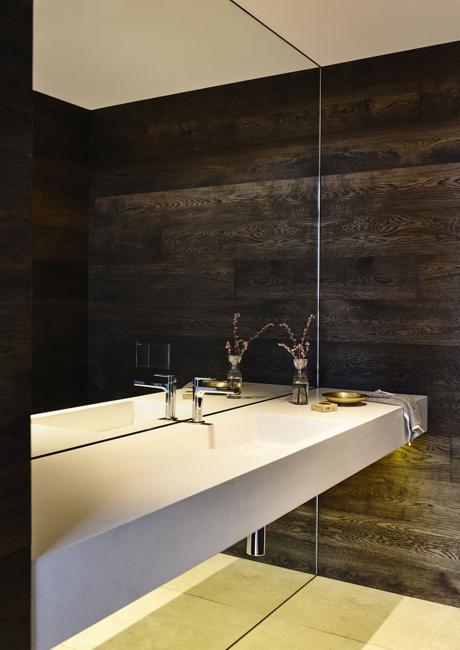 4. Frameless mirror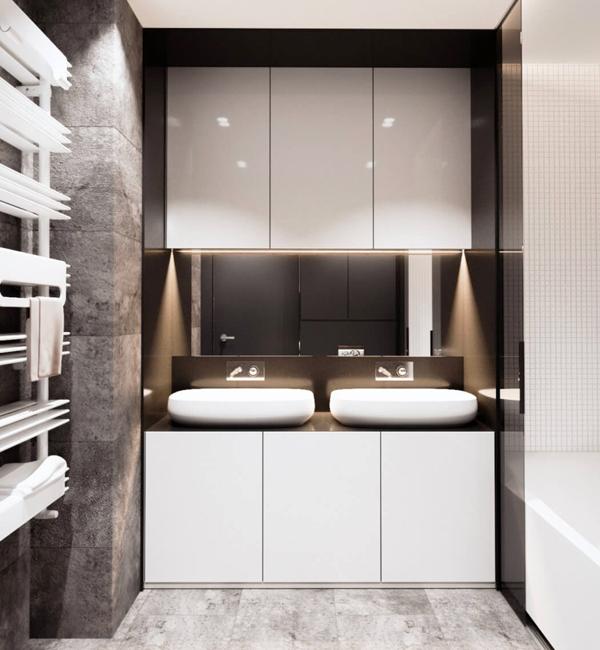 5. Rotating mirrors in front of windows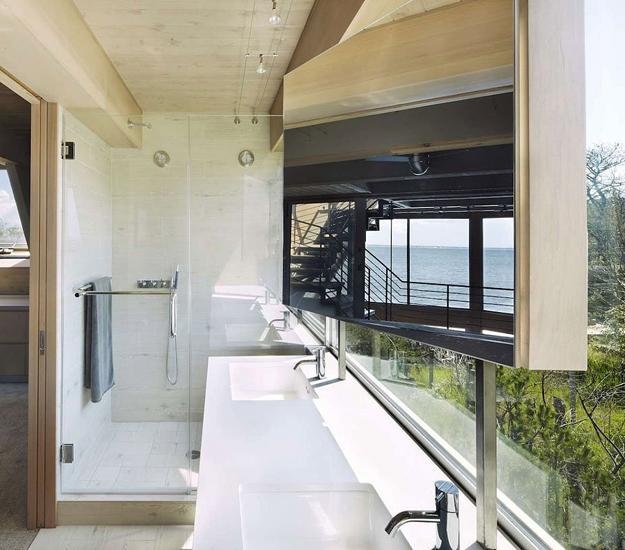 6. Hanging from the ceiling mirrors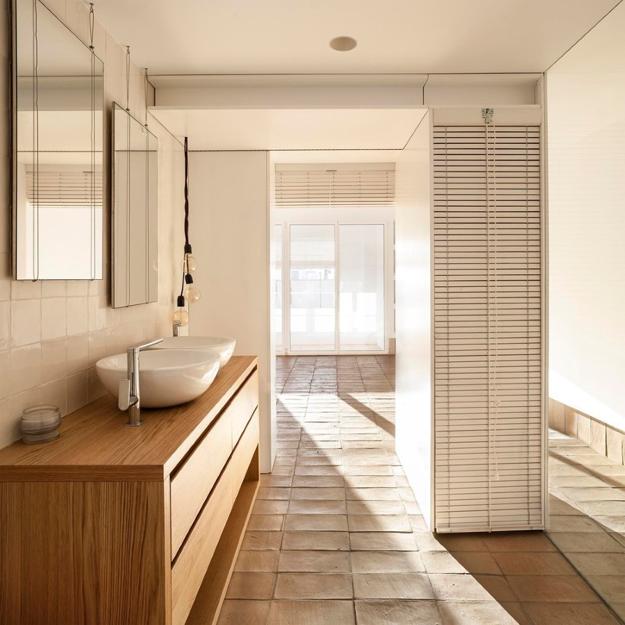 7. Classic wall mirrors built into tiled walls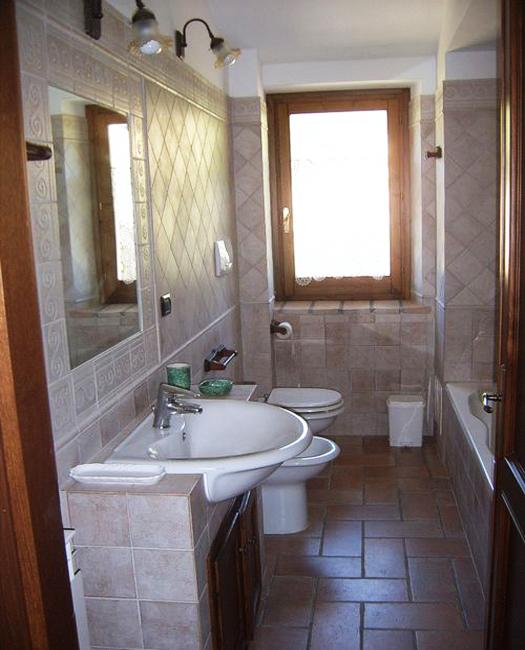 8. Room dividers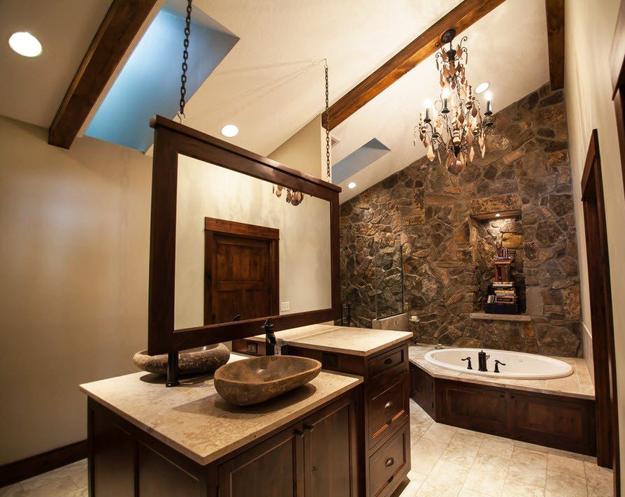 9. Perimeter mirror panels
10. Illuminated frames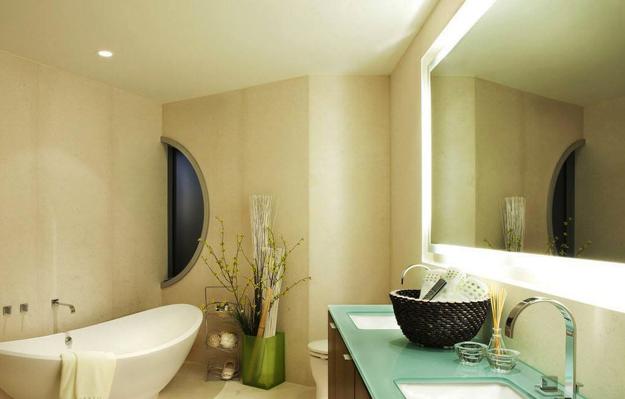 11. Wall and mirror frame painted one color for uniform looks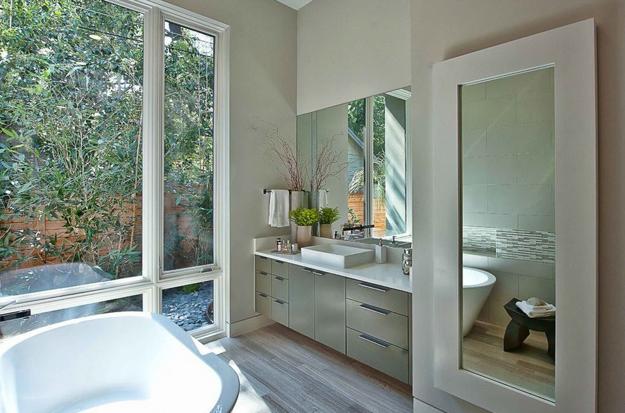 12. Window covering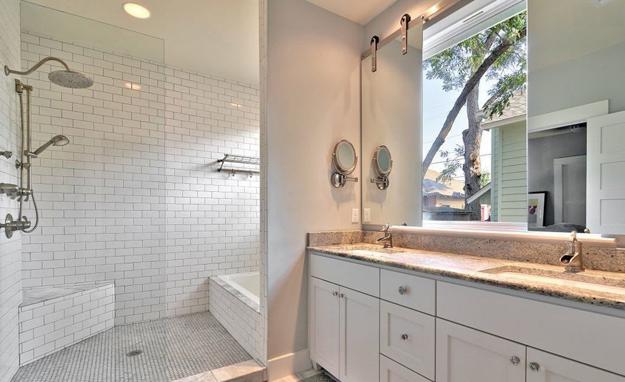 13. Sliding models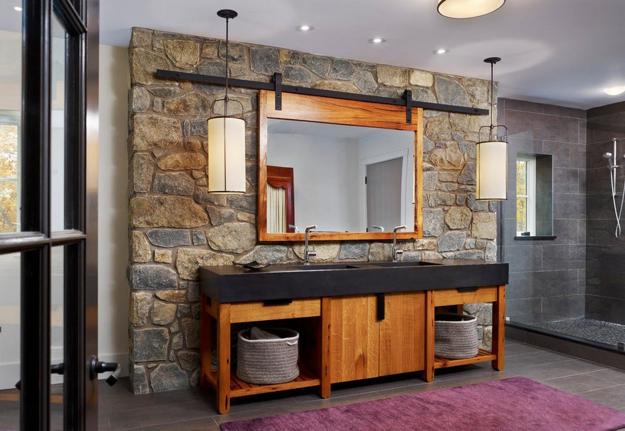 14. Frame designs in Art Deco and Art Nouveau styles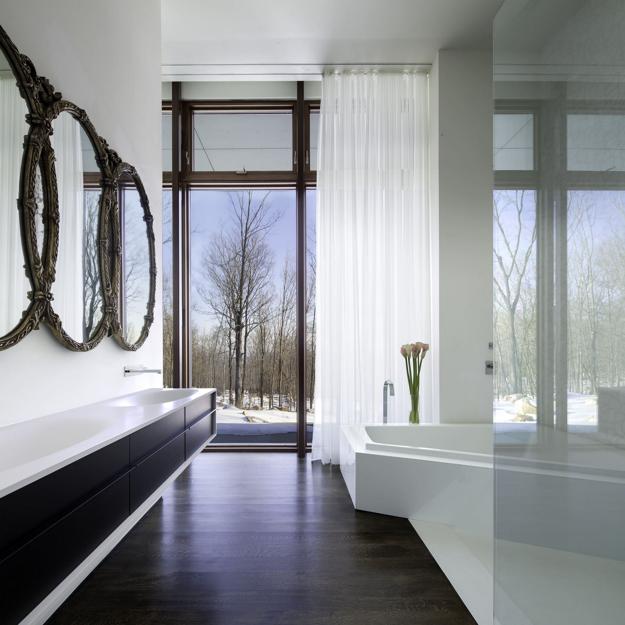 15. Freestanding oversized mirror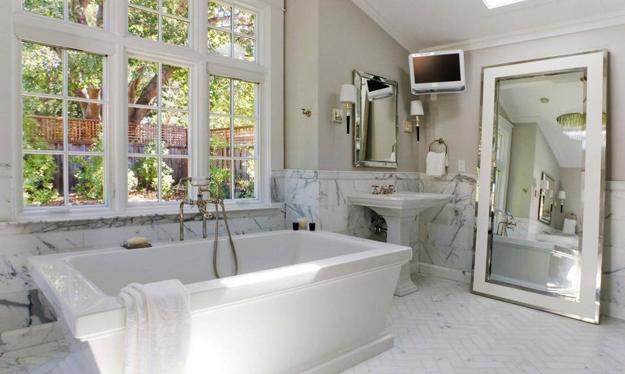 16. Mirrored wall design with integrated cabinets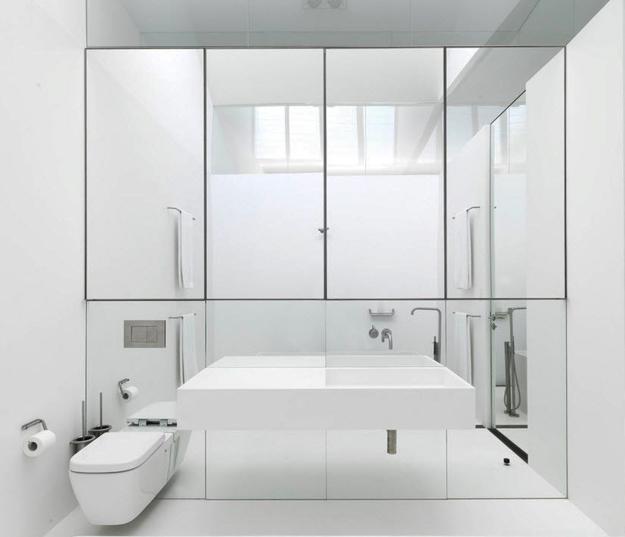 17. Small and large mirrors with lighting behind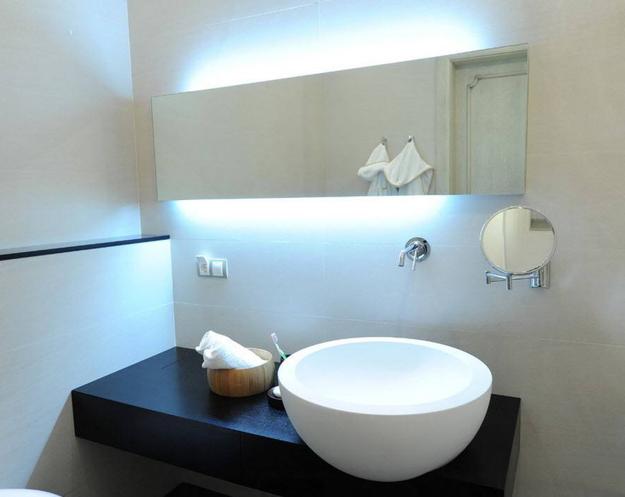 18. Hanging room dividers for two-sink bathrooms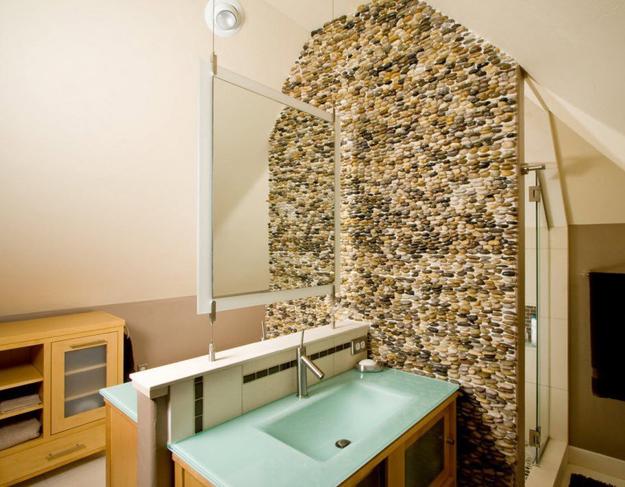 19. Custom design for inclined walls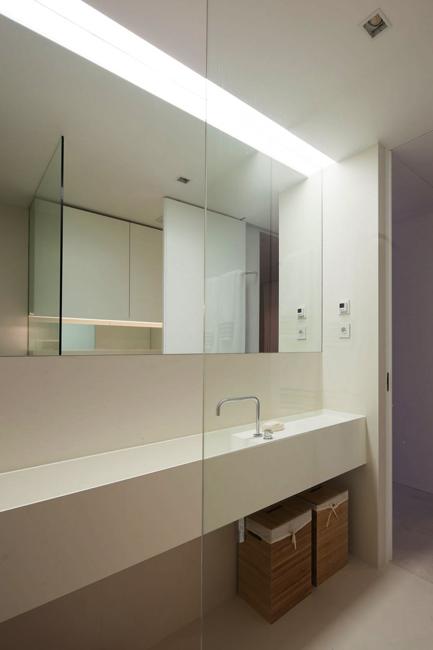 20. Asymmetrical mirror frames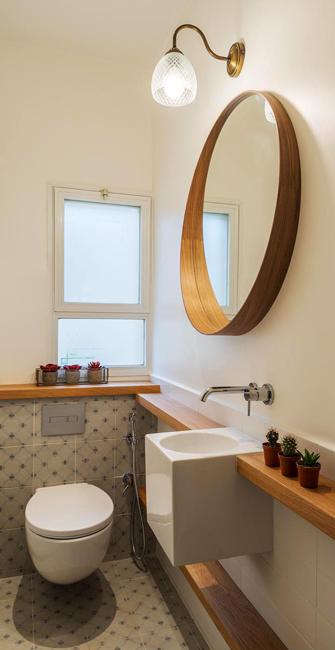 Remodeling bathroom interiors is an essential part of creating a modern home. A beautiful, functional, well-planed, and modern bathroom design affects...
and enjoy free articles sent to your inbox