Impressive Storage Furniture Design and Sculptures Blending Majestic Wood and Elegance

Decorating Ideas

Furniture Accessories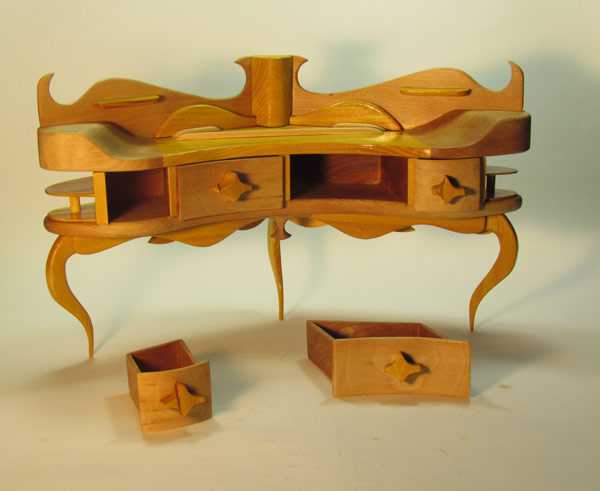 MODERN WALLPAPER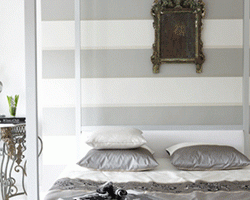 These gracious jewelry furniture pieces and sculptures show off majestic beauty of natural wood and elegance of impressive craftsmanship, offering true masterpieces that compliment interior design and decor in any style and soften any room decorating color palette.
Fabulous jewelry furniture design and gracious sculptures blend striking appearance with fantastic form, adding unique accessories to interior design and decor that look like intriguing artworks. These decor accessories and furniture items are timeless and precious, bringing sensuality into modern interior design and decor, and evoking positive emotions.
Created by wood artist Ramon Gibbs, these remarkable furniture design and sculptures are so original and unique, that can decorated the most luxurious home interiors and suitable for churches, schools, galleries and museums. Blending amazing shapes and artistic appearance with functionality, the jewelry furniture design and wooden sculptures look delicate, precious and fabulous.
Storage furniture made of wood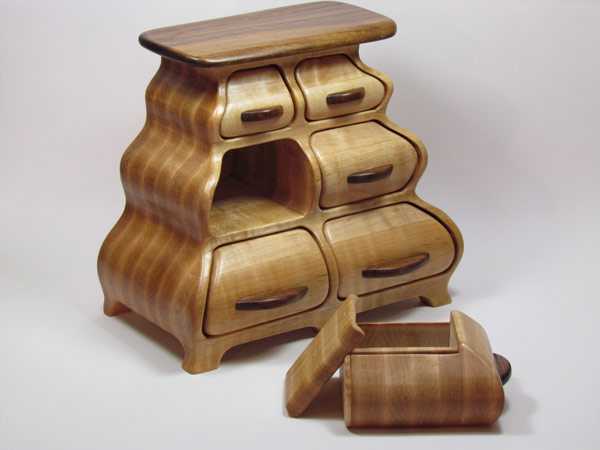 The Elegant Possession wooden cabinet is a delicately sculpted furniture bringing the beauty of natural maple wood and grace of walnut wood. The furniture design features five storage drawers and one hidden drawer, adding more interest to the wooden piece. Resting on six small feet, the storage furniture item looks sturdy and very attractive. The intricate furniture design and creative details make the furniture design very interesting to observe.
The Gatekeeper is an skillfully sculptured and detailed four drawer cabinet created of precious Sycamore wood, flavored by Osage orange. Suspended storage shelves, soft lines and gracious three pencil point Queen Ann style legs add charm and elegance to this storage furniture design.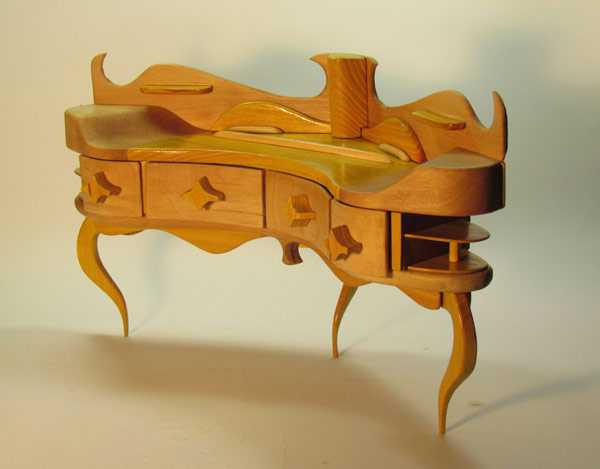 Perfect for classic interior design and decor, these wooden furniture design and sculptures are excellent for glamorous home decoration ideas and unique room decorating in eclectic style, that create surprising, one-of-a-kind homes that highlight the natural beauty of majestic wood.
Unique carved wood furniture and sculptures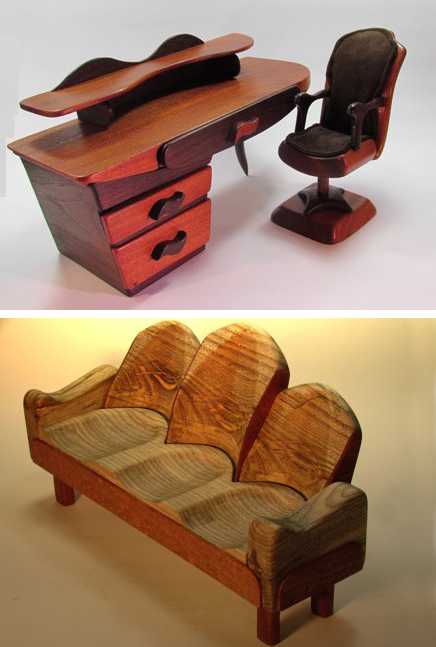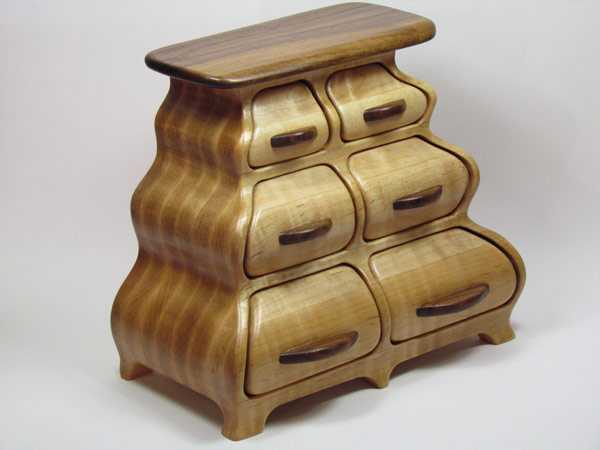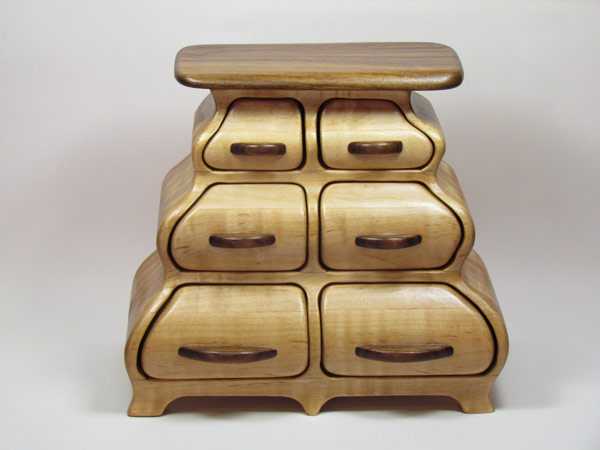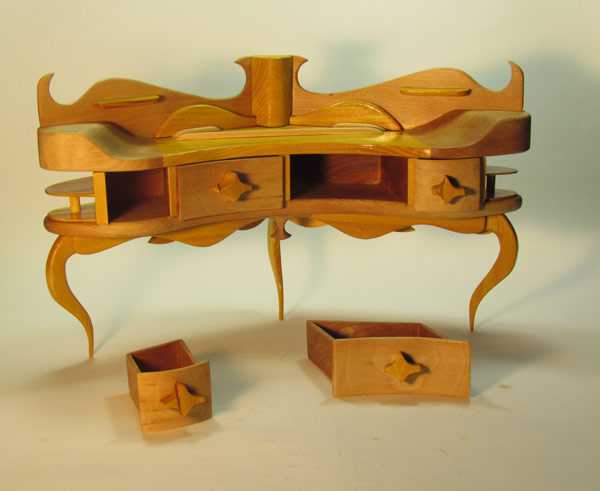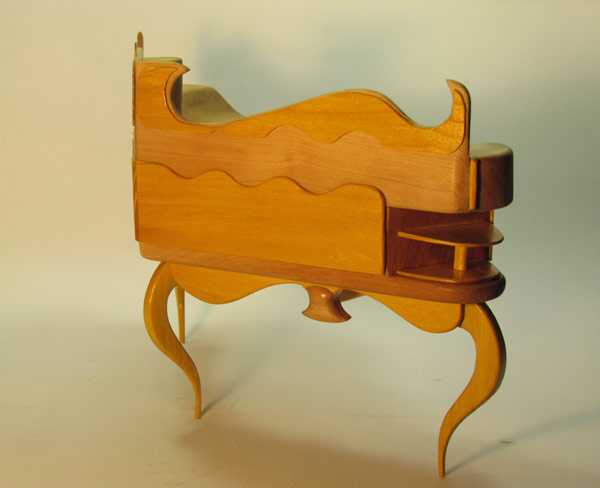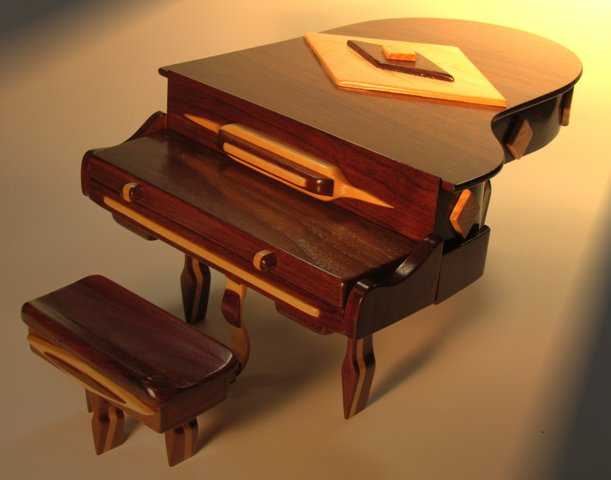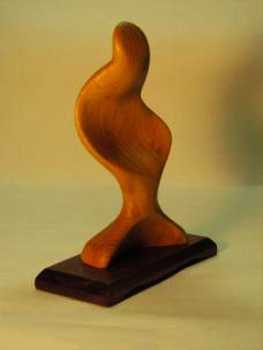 More from unique furniture

Recycling is a creative, Green, modern way to create something new, exciting, original, stylish for your home interiors. Do-It-Yourself projects are...
and enjoy free articles sent to your inbox