High Back Chair Design Offering Bird Cage Like Furniture for Exotic Home Decorating
---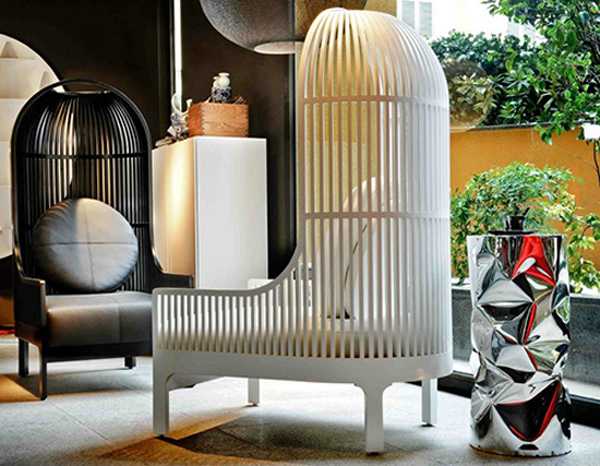 Black and white chair design with high back
This high back chair design from Autoban is inspired by a bird cage and looks comfortable and very decorative. The unique chair design adds an exotic feel while provide unusual and modern seat. Nest Chair design can be used for interior design and outdoor rooms, offering a fun looking chairs for relaxation.
High back chairs design features an interesting form and soft cushions that provide contemporary comfort, inviting you to sit and enjoy a conversation in style. The high back and sides, combined with a rounded dome top, create privacy but allow light flow through vertical slats.
This interesting chair design creates a cozy cocoon with squared and round pillows. The chair can add eye catching accents to outdoor room decor, or create an amazing focal point of living room design.
High back chair design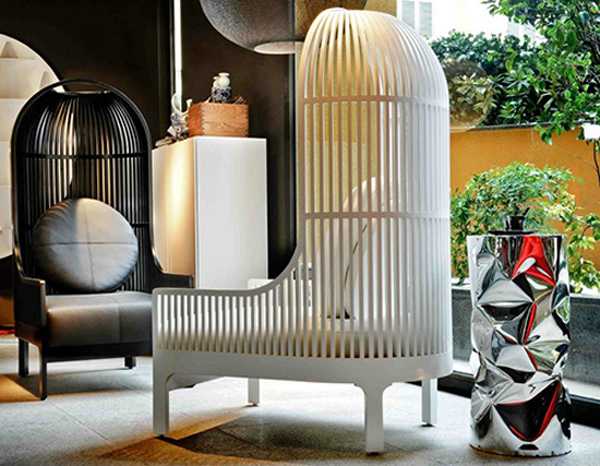 These chairs are great for decorating your balcony, porch or deck. The chair comes in black walnut, white oak and lacquered finish, allowing to match your existing decor.
The price for this unusual, creative and very decorative furniture piece is $5,185.
Stainless steel chair Nest from Kirv, modern furniture design ideas
Felt furniture design ideas, Big Basket chair with high back from Swedish designer Ola Gillgren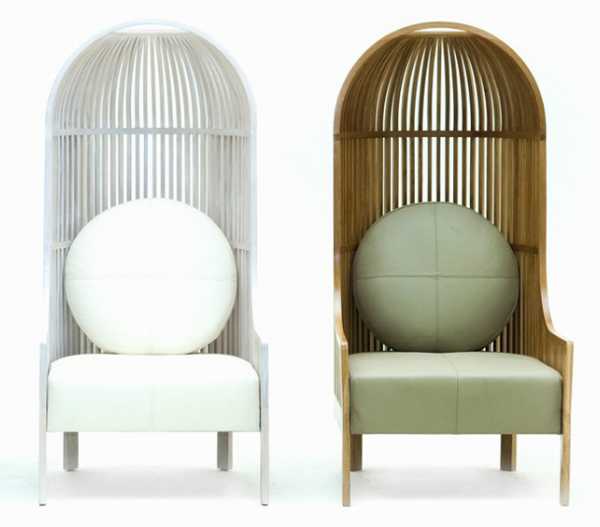 More from modern furniture

Soft Work is a seating system featuring contemporary design in a minimalist style. Designed by London-based studio Barber & Osgerby for...