Happy Rizzi House Design with Colorful Wall Decorations in Pop Art Style
---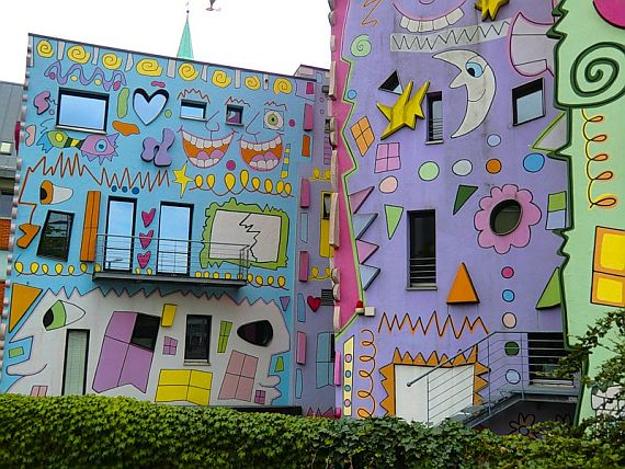 Colorful exterior wall decorations, unique architectural designs
The Happy Rizzi House is a contemporary building in Braunschweig, which exterior walls are decorated by the US artist James Rizzi in bold and playful Pop Art style. Lushome presents this amazing, inspiring and impressive bright decorating project for exterior walls.
The building is decorated with eye-catching pop art paintings. The most common motifs on the facade are smiling faces, flowers and hearts decorations in various bright colors. Also eyes, stars and birds are used to transform the house exterior walls into this stunning artworks in pop art style.
The Happy Rizzi building was created in 1997 after two years of construction. The building consists of nine related part structures, decorated in bight colors. The Rizzi House forms the northern edge of the spatial arable farm, which was vacant since the end of World War II.
Recycling plastic bottle caps for colorful exterior wall decoration
15 creative ideas to add modern tiles to house exterior and interior decorating
Modern house design with mirrored exterior walls
Happy house design and wall decoration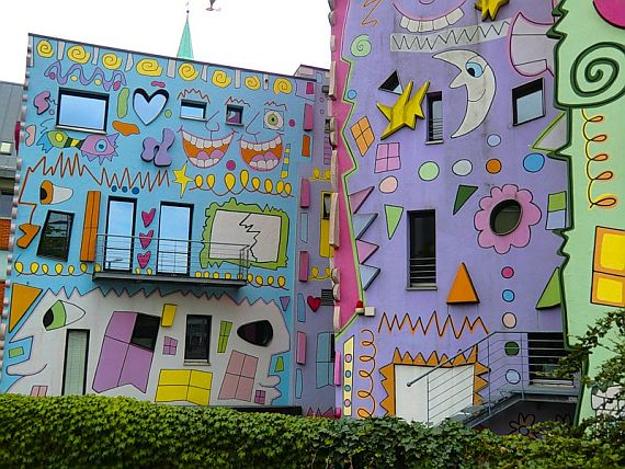 The five-story building between the truss-stocked island tradition Magniviertel and the Braunschweig palace is used as an office building. In 2011 the entire facade was renovated and extended. More than 2,000 square meters of decorated surfaces gave unique character to the building design.
Happy Rizzi House is a famous landmark in the northern part of Germany. Unusual colorful decorations and playful cartoon images gave amazing character to the building turning it into a huge work of pop art. The house looks happy, and make people smile, evoking positive emotions and pleasant childhood memories.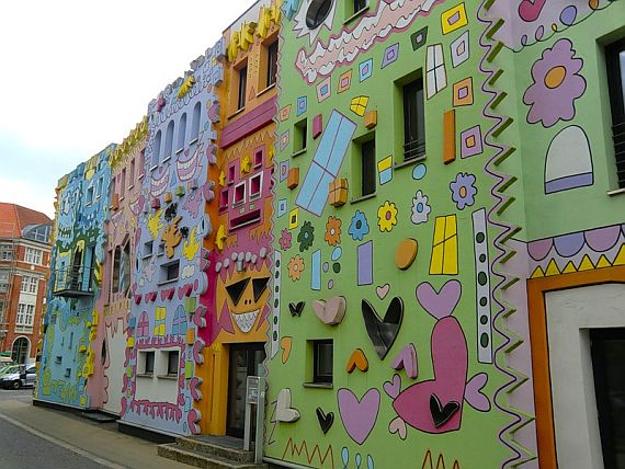 Artist James Rizzi decorated this unusual house in 2001, creating truly unusual architectural design while preserving the old buildings. There are many different offices in this building today. People working there feel a sense of inner joy and have good mood always.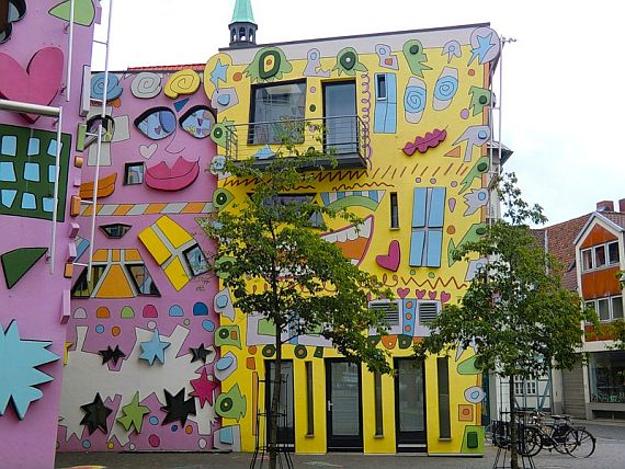 The Happy House is bright and interesting. Its architectural design and exterior decorations allow people to enjoy the attractive site and enjoy good mood. Also the house provides fabulous inspirations for wall decoration with bright colors, smiling faces and playful images in pop art style.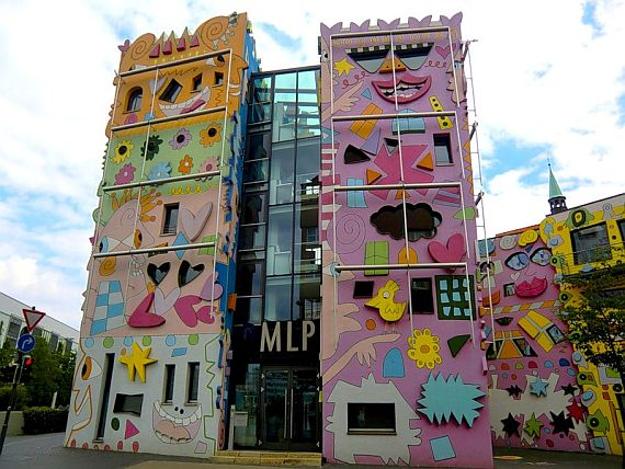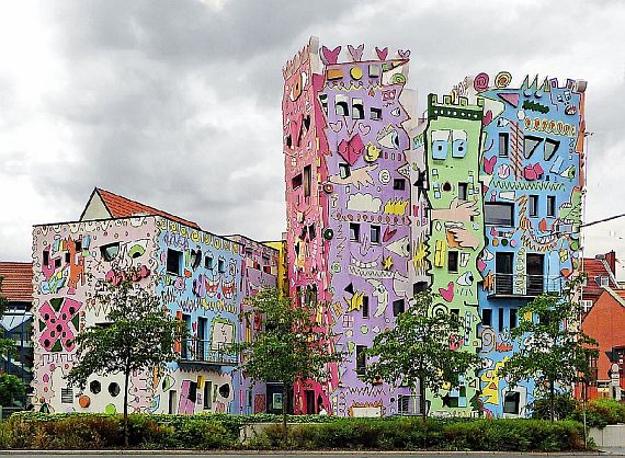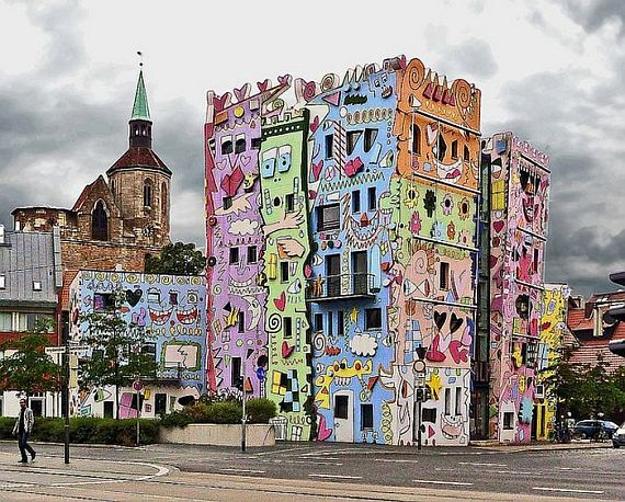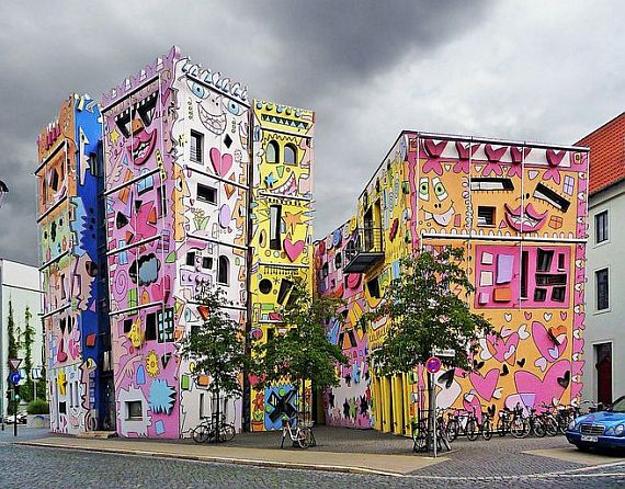 Red Creek House is built on the shores of the picturesque Peconic Bay in Long Island in California. The fabulous, luxurious...